Mortal remains, Anthony Turner
the best things to watch, see and do this week in the uk
Get your indispensable gui-De to leisure action, with our culture highlights of the week.
|
18 February 2019, 4:47pm
Mortal remains, Anthony Turner
Fashion: Mortal Remains
It might be the month where we're supposed to only care about love and romance, but that's boring, and who said that horror has to be only for October anyway? Anthony Turner, beloved fashion hairstylist, has given us a little taste of Halloween early this year with Mortal Remains, his new zine based on an inscription found on a graveyard in a Stoke Newington cemetery. Fun! Despite the frankly morbid title, the zine, created in tandem with photographer Sarah Piantadosi is a beautiful, optimistic and haunting celebration of life. It's also a way to enjoy fashion this week without spending an hour on a packed tube to go hang out in the rain at LFW. Just a tip.
'Mortal Remains' is available to preorder here.
Film: We Are The Weirdos 2
In-keeping with the horror-comes-early theme of this week, next up is the second tour from feminist horror film collective The Final Girl. The group are presenting a selection of short films, beginning with screenings in Leeds before finishing at the end of the month in Nottingham, showcasing some of the most exciting new female voices in cinema of the macabre. Expect stories about the abject horror of catcalling, as well as a sinister take on cultural appropriation with Hair Wolf, a short film which features the owner of a black hair salon forced to fight off monstrous white women intent on sucking the life blood from their salon.
See the full list of films, screening dates and venues for 'We Are The Weirdos 2' here.
Book: Brilliant, Brilliant, Brilliant, Brilliant, Brilliant
The succinctly titled Brilliant, Brilliant, Brilliant, Brilliant, Brilliant is billed as a book about modern living, by someone who's shit at modern living. "Modern Life Interpreted By Someone Who Is Reasonably Bad At Living It," to be exact. The debut from VICE journalist Joel Golby, this is a collection of appreciations, withering assessments and life lessons, both serious and facetious. It's a Nora Ephron movie for people who love dark humour and memes about being dead. Sort of like a millennial guidebook that you can enjoy without someone from the Spectator calling you a snowflake on Twitter, you know?
'Brilliant, Brilliant, Brilliant, Brilliant, Brilliant' is annoying to type, and also released on 21 February. You can pre-order a copy here.
Exhibition: A Coven A Grove A Stand
Guys! More spooky stuff! I love it! This major exhibition from artist susan pui san lok explores and rediscovers the persecution of witches in 16th and 17th Century Britain, when more than 300 mostly single or elderly women were cruelly executed on the accusation of witchcraft. The installation combines sculpture, sound and moving image to re-examine the witch trials and the wider cultural context of folklore and history in which they exist. While Susan is a London-based artist, the exhibition takes place in Essex, near a historic site of mass "witch" burials in Colchester.
'A Coven A Grove A Stand' from susan pui san lok is showing at Firstsite in Colchester until 22 April 2019. Entry is free. You can find out more information about the show here.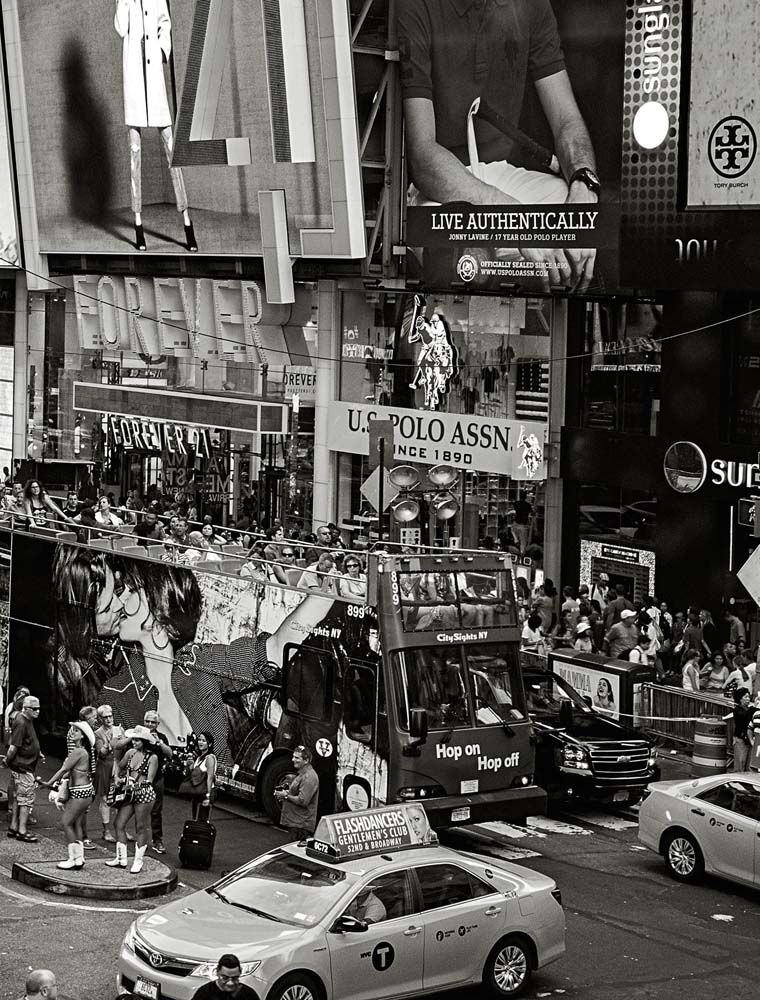 Photography: America's Stage: Times Square
Here's the thing. In reality, Times Square is a nightmare. It's busy and noisy and smelly and full of grown men dressed as Elmo and Spiderman. From a distance though, Times Square is beautiful. A cornucopia of cultures from all across the world, meeting under a rainbow of neon lights. Nothing is more emblematic of New York City than the area, a beacon of the Big Apple, so instantly recognisable it appears on everything from souvenir mugs to Balenciaga tote bags. So look, trust me, enjoy Times Square from a distance. Look at the beautiful, striking images in this book from street photographer Betsy Karel, which captures the five blocks of American consumerism, fantasy, urbanism and surveillance in more detail and skill than your iPhone camera ever could.
See more images from Betsy Karel's 'America's Stage: Times Square' here, and order a copy here.
If you really want to stay with it, sign up here to get the best of i-D delivered to your inbox.