beyoncé and eminem's new song "walk on water" is surprisingly emotional
The musical powerhouses join forces on the debut single from "Revival."
|
10 November 2017, 7:42pm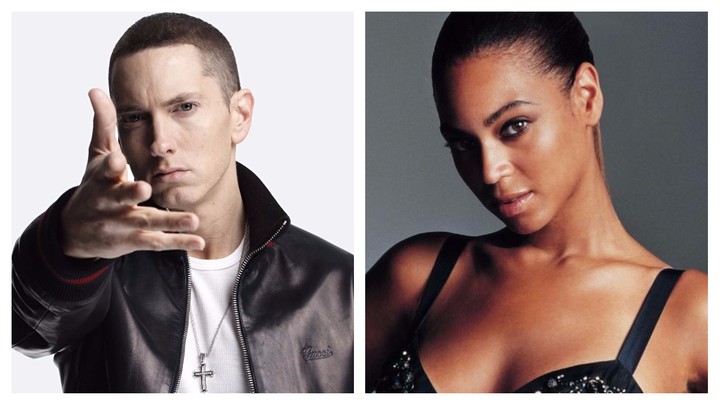 Sebastian Vital / Matt Jones for i-D
Following in the footsteps of Dido, Pink, Sia, and Rihanna before her, Beyoncé is now the latest pop icon to team up with Eminem. She joins the rapper on the debut single from his first album in seven years, Revival. The new song is called "Walk on Water," a very apropos title given it features two artists who are effectively musical deities.
Unlike the rapper's most recent freestyle — a blistering takedown of our current president at the BET Awards — "Walk on Water" highlights a much softer side of Eminem. The song is a moving, thoughtful piano ballad à la Beyoncé's "Sandcastles." In the chorus, Queen B downplays her god-like public persona, singing, "I walk on water / But I ain't no Jesus / I walk on water / But only when it freezes / Because I'm only human."
Likewise, Eminem displays a surprising amount of humility and vulnerability, in comparison to his typically braggadocious style. In the second verse he raps over the sounds of paper being ripped up, "I've garnered / The rhyme has to be perfect / The delivery flawless / And it always feels like I'm hitting the mark / 'Til I go sit in the car / Listen and pick it apart."
It seems Eminem has done a lot of growing up since his days sporting a bleach blonde buzz cut and chanting, "My Name Is." However, the last three seconds of this track imply the real Slim Shady is still very much alive and well, just biding his time before landing the perfect punch line.