Rick Owens spring/summer 18. Photography Mitchell Sams.
10 questions you always wanted to ask a casting director
"I have never seen Zoolander. I think I'd cringe too much."
Rick Owens spring/summer 18. Photography Mitchell Sams.
This article was originally published by i-D UK.
"TRAILER TRASH, CRACKHEAD GEEKS X 40 PLEASE." This succinct yet sprawling assortment of adjectives was one of the first caps locked casting briefs Angus Munro, i-D and AM Casting Director, received from Rick Owens. This was the beginning of an ongoing collaboration that has cultivated the house of Rick Owens into a tribe, a family, and a world. In the run-up to fashion month, Munro receives numerous briefs like Owens's, translating their visions into reality by casting the faces that bring life to their imaginations. From finding the forms that brought Owens's message of hope to life to securing a cycling-clad Naomi Campbell to close Off-White's tribute to Princess Diana, AM Casting played a key role in creating some of spring/summer 18's most memorable moments.
Angus Munro has worked across the modeling industry, from starting out as a model agent during the dawn of the supers to working with renowned photographer David Sims in the 00s before going on to launch AM Casting. He is uniquely placed to discuss the importance of finding the right face for the right client. After casting more than twenty shows this season and before his attentions turns to editorials, campaigns, and fall/winter 18, he answers the ten questions we always wanted to ask a casting director. From whether or not there's more to life than being really, really ridiculously good looking to the extent his job has altered his own view of beauty, Munro reveals all...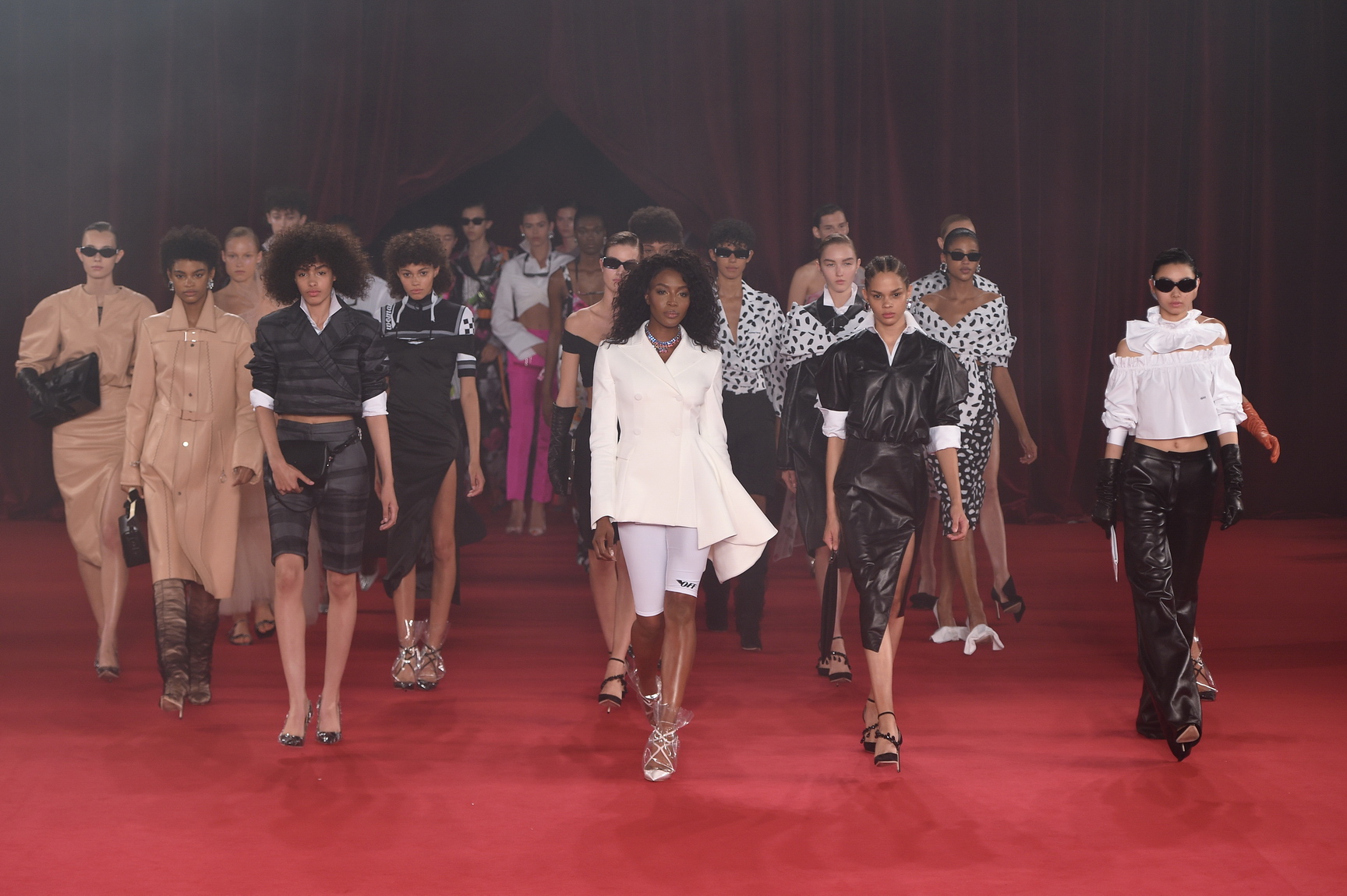 Who or what attracted you to the fashion industry?
You're going to think I'm making this up… but it was i-D. At college, I used to save up to buy each issue. The images seemed impossibly cool.
Us too. Beyond i-D, who or what would you say has been the biggest influence on your career?
David Sims and Rick Owens.
Rather than any other part of the industry, what specifically drew you to modeling?
Honestly, it was practically an accident. I'd left university, failed the civil service exams to become a diplomat, and was working as a barman. My girlfriend at the time was a new faces agent at Select and she would bring home polaroids of girls they had scouted and I would often share my thoughts. So when a job came up a rival agency, she recommended me and that was that. It felt natural. I soon realized that this was what I was meant to be doing. That said, I was a pretty terrible agent. Even as the head booker at Elite Premier. I started working with Lara Stone when she was 15 and she still takes delight telling everyone how I couldn't get her any work. I must admit that it was a bit embarrassing that after being with me she disappeared for a couple of years and reappeared on the cover of Vogue Paris.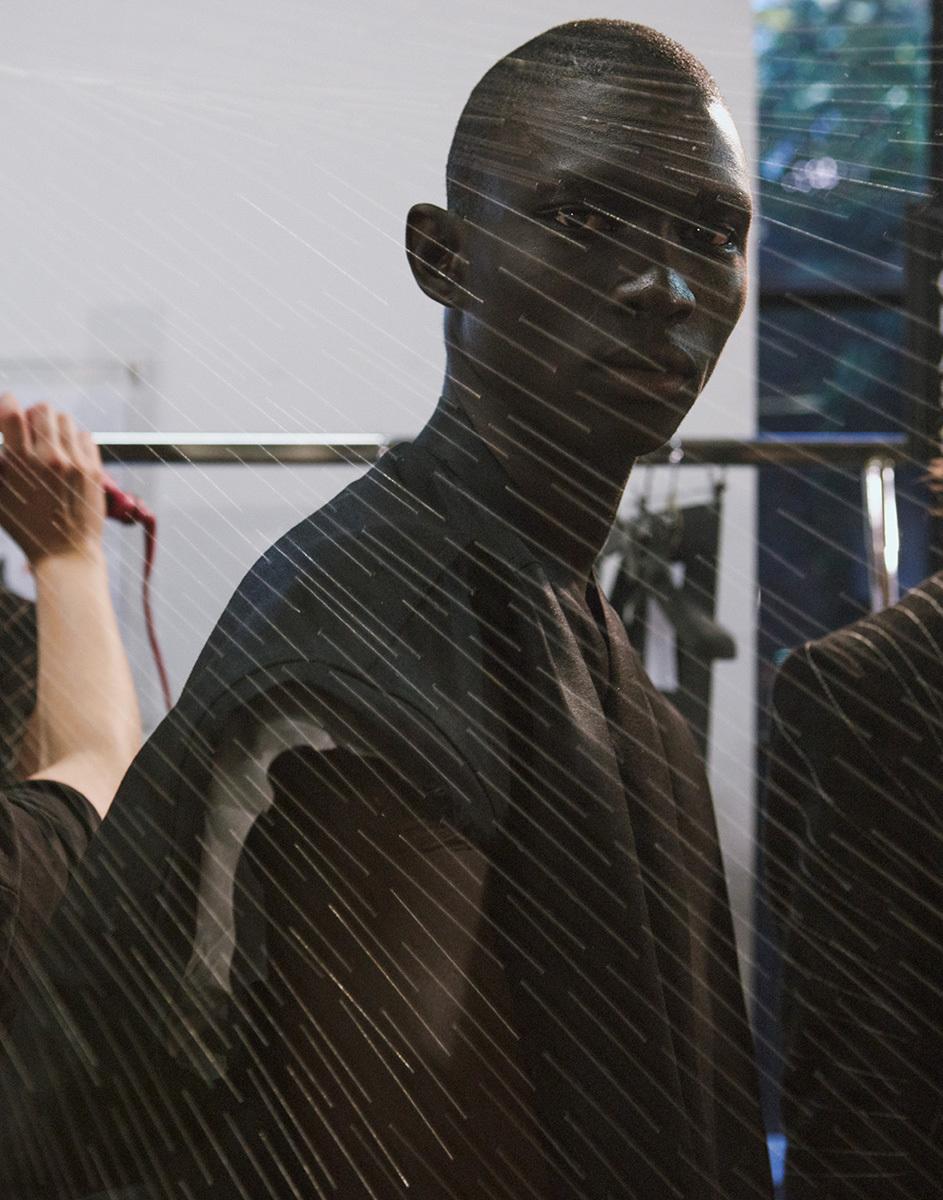 Can you remember the first girl you scouted? Where did you find her?
Haha. Yes and bizarrely she just emailed this week after 22 years. I was on a motorcycle trip and saw this girl walking along the street in a little French village. I must have seen her face for a split second… slammed on my breaks and my friend, who was following me, nearly crashed into the back of my bike. She was incredible looking. She did well but probably would have been the next Kate Moss if she hadn't had me as her agent!
Are your eyes always roaming the room just waiting to discover the next top model?
Absolutely. It's second nature. Maybe I've always been like that though as I struggle to remember a time that I wasn't fascinated by human beauty. I would say that my taste is pretty traditional — I like a strong, natural beauty rather than super quirky, ethereal or youthful face. However, I often work with clients who have different aesthetics and that's really the challenge of my job, transposing myself from one aesthetic to another (often a few times per day).
What would you say is the greatest misconception about modeling?
That it is easy... it's a tough, tough job and I have a huge respect for these barely out-of-school kids dealing with the pressures of being nothing short of instrumental to the workings of this billion dollar business. Also, a great misconception is that it's a vacuous profession. What university course can teach a young man or women how to travel the world, how to face multiple job interviews everyday (often with famous people that are their parents' age), learn foreign languages and cultures, and, if well managed, buy them their first house all before they are 25 (and still young enough to go study)?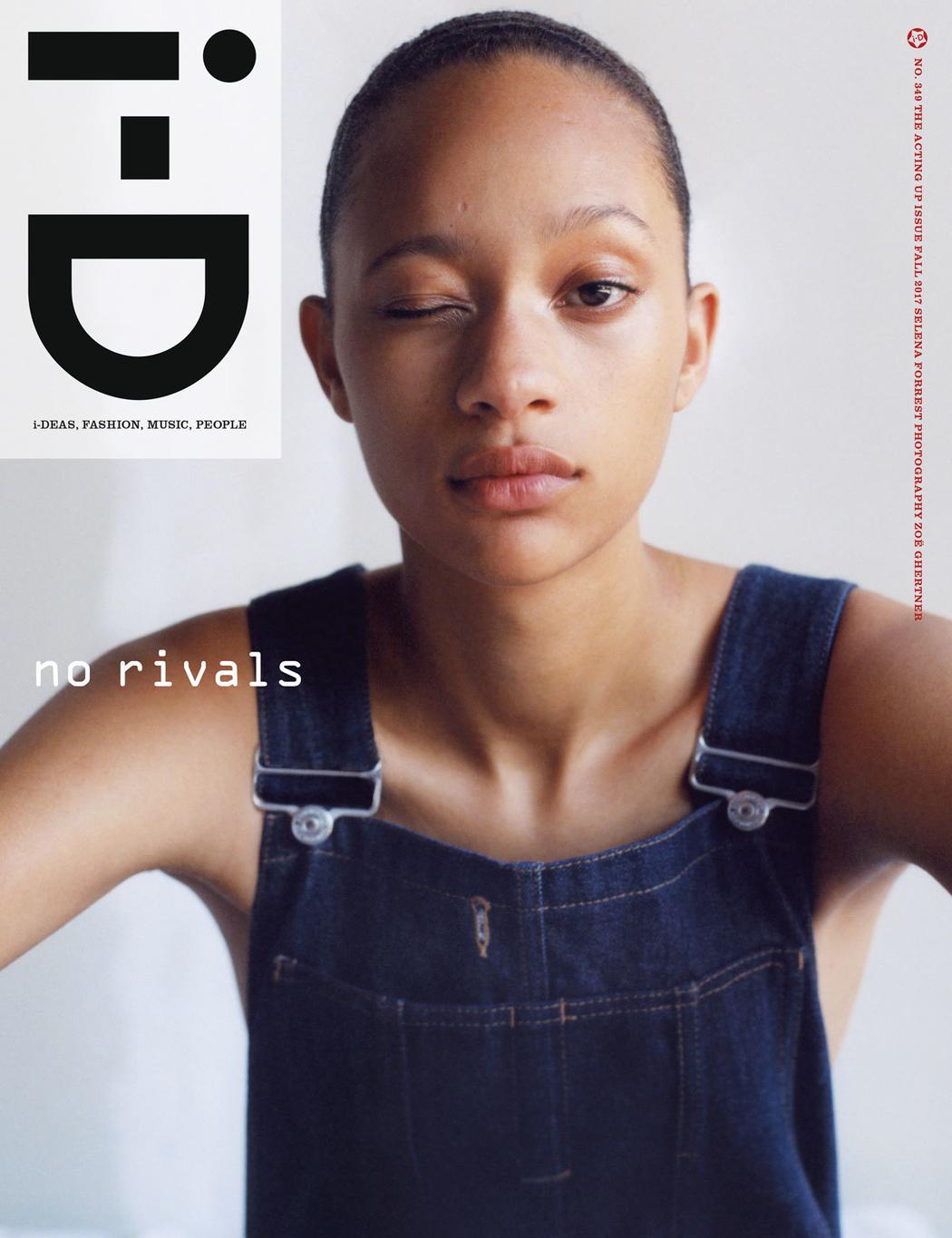 Modeling is one of the jobs kids dream about. So for the benefit of anyone daydreaming about becoming the next big thing, what make someone a great model? I am loathed to paraphrase Zoolander (linked to the question above really, sorry), "there's more to life than being really really ridiculously good looking." What are you looking for? What are your clients looking for?
Haha. You know I have never seen Zoolander. I think I'd cringe too much. A good model has facial symmetry, great proportions, height, good skin, and hair. Oh, and a personality is incredibly important. A great model has something else… either just an inherent X-factor (for want of a better word) or the business is unknowingly craving a new type of beauty and then he or she arrives… and bingo.
What would you say is the most and least rewarding parts of your job during fashion month? Season after season, what drives you?
I honestly love helping my client's vision come to life via the casting. It's like a drug and I don't think I will ever get bored of it, especially when we nail it and everything is seamless.
The least rewarding thing to me is the model agency lies. As I said, I was an agent so I can see through the bullshit maybe more than most. It's just shocking to me that the business continues to tolerate it. Of course there are many exceptions to the rule. There are honest and professional agents. Sadly though, it is rife, and I think, incredibly disrespectful to both us the clients and to the models, who are also routinely misled.
What would you say is the season/show that has affected you most?
Without doubt the Rick Owens Steppers show. Non fashion show criers cried… it was just so uplifting and new.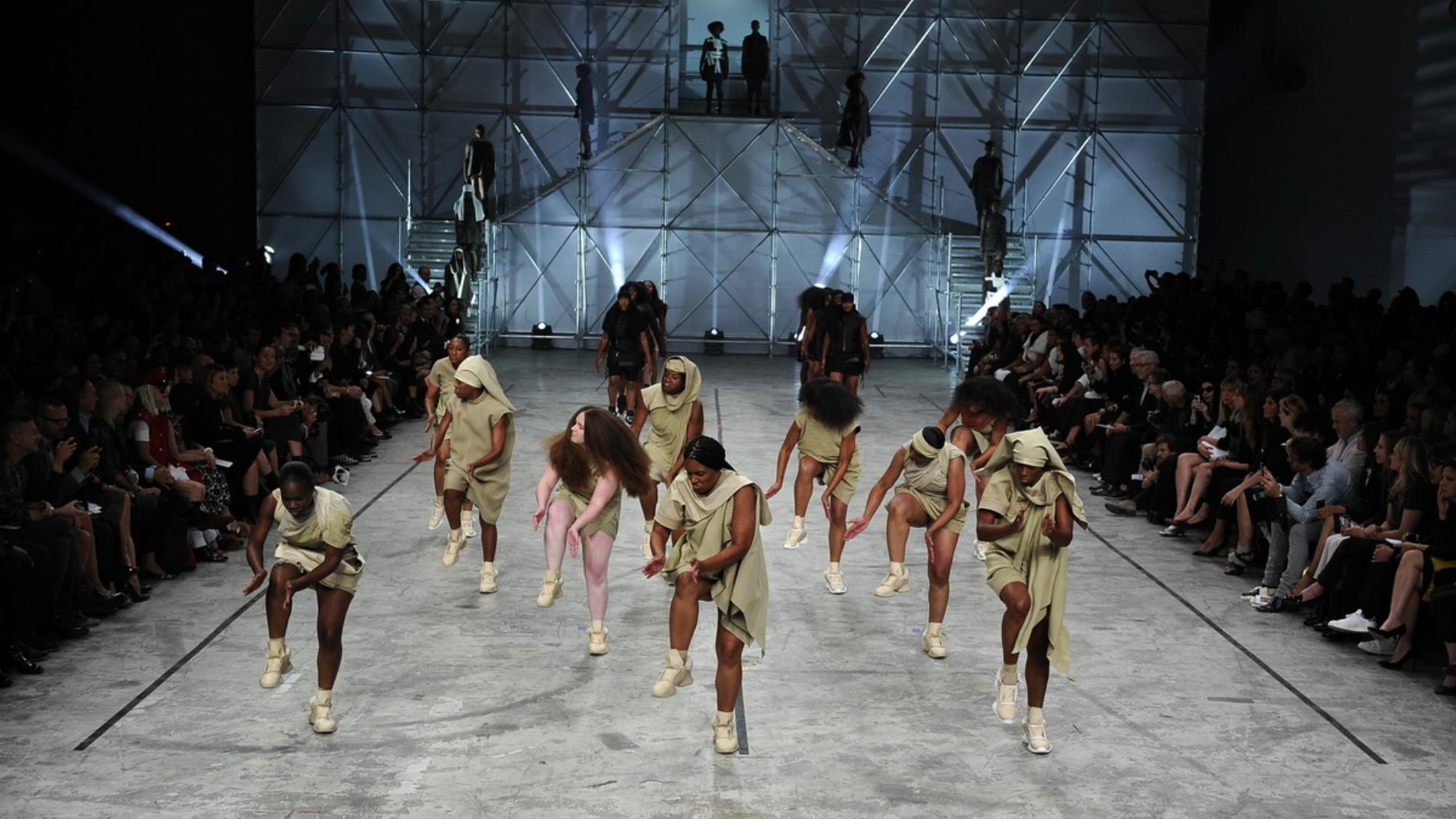 Model health has been an issue that has long been discussed, debated, and defended but as Kering And LVMH join forces on a Model Wellbeing Charter that ensures good working conditions. Much of the charter itself reads like common sense and maintaining human decency. How widespread are the problems?
Firstly, the fact that working conditions in our multi-billion dollar business are still a subject for discussion is manifestly offensive. Of course, models should be guaranteed protection and it is the agents who need to step up their game and start protecting their models. I just don't believe that many of the practices that are apparently rife in this business would continue if agents refused to tolerate the actions of certain casting directors, stylists etc. The number of times I have heard something along the lines of: "She's been at x's fitting for 6 hours but she can't leave as if she does x, says she will be cancelled from all of X's other shows, etc." Why on earth don't the agents just stand up to this? Once one does then this abusive house of cards will collapse. Allowing this behavior to continue because they are scared of losing a top show or two is denial at best and collusion at worst.
Regarding the model charter itself, I agree that it is essentially a mandate for (what should be) normal working conditions and human decency. Again, I'm flabbergasted that in this day and age it even needs to be said. However, I really hope that it made a difference to the models this season. If people really do care about model welfare then someone needs to be following up the issuance of this charter with an anonymous model forum to discuss if anything changed and to understand how to improve the document in time for upcoming seasons.
One thing I'd like to add is that these conversations rarely mention male models. Honestly, I think male models are abused to an even greater extent. Furthermore, they are also routinely paid a fraction of the rate of the female models, even on the same job with the same hours and same usage of the images. It's a legitimate scandal and one that needs to be addressed immediately. Decades of a male-biased gender pay gap elsewhere does not make this ignorable or tolerable.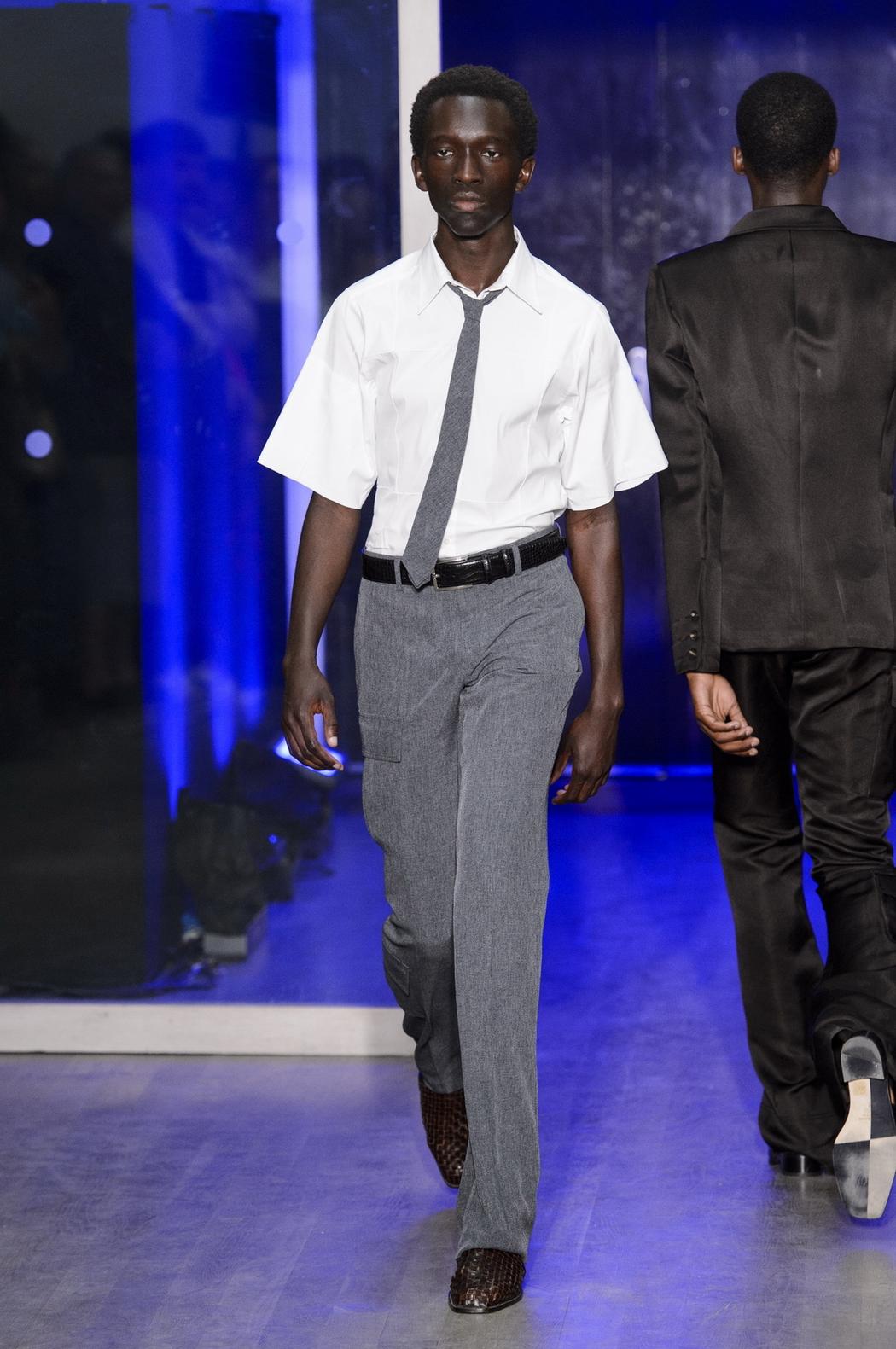 How important are these issues to you and the designers you work with?
The shows are an extremely tough, high pressure environments for all involved behind the scenes. Especially for the models. And it is not easy to be all sweetness and light 24-hours-a-day for a month!! That said, we pride ourselves on being kind, fun, and professional despite this. I know and you know that we are in no way alone in that. I do think it's refreshing that these types of conversation are finally happening and hopefully therefore the bad guys will start to disappear. That fashion diva character is so outdated, yet some seem to think that to become that character is to announce one's arrival at the top!
The industry has an insatiable appetite for newness but, while continually unearthing fresh faces, you've also grown alongside a number of models too. How do you strike this balance?
I find the insatiable desire for "new" all the time slightly ridiculous. Not only because it's unsustainable and inevitably the standard of who is a model drops, it's also developing into a disposable model culture which is so irresponsible. Especially with young kids involved. But you're right, I do try to stay loyal to girls and to work with them for multiple seasons. I think the challenge is knitting a casting together and making sure the girls give the same feeling. I do this by creating a framework from girls I know and love before adding in new girls that freshen and elevate.
Finally, how has being a casting director affected your own view of beauty?
It's made me very self-critical!