watch lana del rey cover leonard cohen's chelsea hotel number 2 with his son
The pair performed an emotional duet at a memorial concert for the late musician.
|
07 November 2017, 2:49pm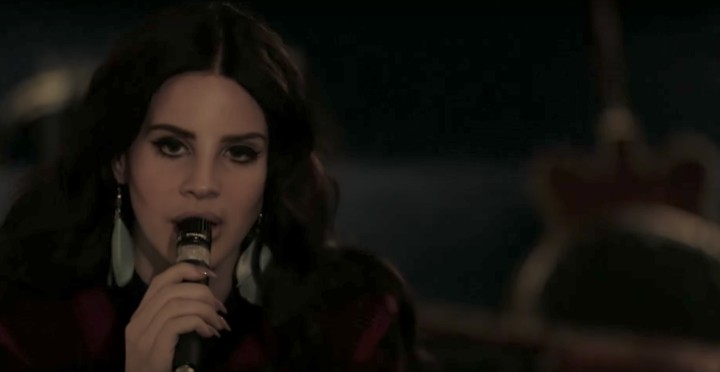 It's been nearly a year since we lost Leonard Cohen, who passed away last November at the age of 82. Commemorating the first anniversary of his death, a memorial concert was held last night in his honour, in the singer-poet's hometown of Montreal, where Lana Del Rey took to the stage to cover one of the late star's most memorable tracks, Chelsea Hotel Number 2.
The impressive line-up also included performances from Elvis Costello, k.d lang, Damien Rice, Sting and Feist, who released a cover of Leonard Cohen's Hey, That's No Way To Say Goodbye last year at the Juno Awards.
In fan-shot footage posted to Instagram, Lana -- who loves the song so much she even recorded her own version back in 2013 -- can be seen joining Leonard's son Adam Cohen, who was performing a full set in honour of his dad. Last year Lana posted an emotional tribute to Cohen after hearing of his death, writing: "I'd be lying if I said it didn't kind of break my heart that I never got to tell you how much you changed me."
Watch the duet here: