sza is getting a statue in the brooklyn museum
The R&B superstar is one of three artists selected for the "RapCaviar Pantheon."
|
07 December 2017, 9:18pm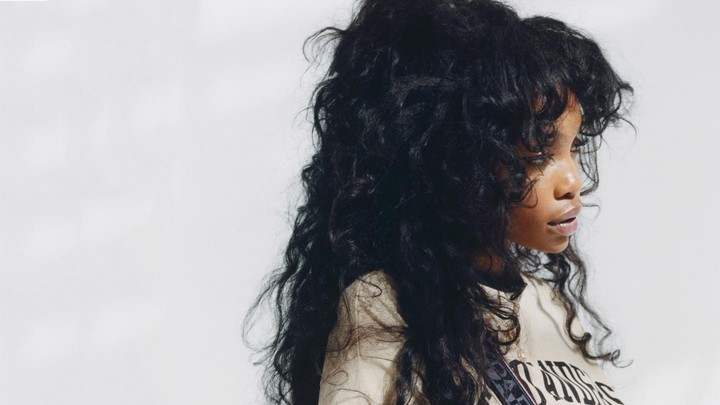 Photography Hanna Moon
There are only five statues of women in the whole of New York City. Tonight, thanks to the indomitable 2017 slayage of Solána Imani Rowe — a.k.a. SZA — there will be six. SZA, Metro Boomin, and 21 Savage are having their large-scale likenesses erected in the Brooklyn Museum's new "RapCaviar Pantheon", Variety reports. A collaboration between the Brooklyn Museum and the popular Spotify playlist curator, the Pantheon will welcome three hip-hop artists per year who are shaping American culture with their music. SZA might technically be R&B, but with her hypnotic melodies and astute approach to collaborations, the First Lady of TDE has been on high RapCaviar rotation.
"Pantheon is our way of non-verbally communicating the breakthrough artists of 2017," said Tuma Basa, Spotify's Global Head of Hip Hop, and the brains behind RapCaviar. "We're treating our artists with the importance that Ancient Rome treated its gods. Metro, SZA, and 21 all proved this year that they're here to stay. Their music is forever so why not immortalize their likeness? Greco-Roman Respect Style!"
Spotify has also tapped Director X for a short film — featuring voice-over from Pharrell — about the making of the sculptures. "The mould-breaking, fracturing the rules of the genre on her own terms," Pharrell says when SZA's statue appears. Each monument features references to both the artists' oeuvres and classical art. For SZA it's the butterflies that surrounded her and Travis Scott in the "Love Galore" video. Flute rap innovator Metro Boomin appears with his trusty woodwind instrument, while 21 Savage is shown with eight "M"s — a witty reference to his bank balance.
The statues will be unveiled at the Brooklyn Museum tonight, and on display to the public from December 8.