documentaries that will take 2018 by storm
What we need now are some real stories.
|
11 December 2017, 9:22am
Over the Limit
IDFA, the International Documentary Film Festival Amsterdam, takes place every winter for documentary lovers to preview exciting, challenging films worthy of the big screen, before they hit UK cinemas. We braved the cold, dark Amsterdam rain and scoured their massive programme to find the best films to drag a friend along to (and debate in the pub after) in the coming months. From Basquiat to a young athlete under strain, a one-man bomb disposal unit to a politically-charged rapper, and, er, a socially stunted white supremacist, the most interesting docs we saw were stories about maverick individuals and the unscripted drama of their lives. Put these titles in your phone notes and look out for them next year.
The White World According to Daliborek
A documentary about white supremacy doesn't sound like much fun, but Czech director Vit Klusak's creepy, provocative 'documentary play', The White World According to Daliborek is so weird, it works. Dalibor K is a sweaty 36-year-old neo Nazi who still lives with his mum. By day, he works in a factory spray-painting metal appliances, but by night he's a wannabe rock star. Proudly singing self-penned lyrics like, "Beat her like a demon/ Spray her with your semen," he makes DIY music videos (some of which star his overbearing mother) to accompany the songs, posting them on YouTube. He's presented as a tragic figure -- a wacko with "jack shit" going for him who we're encouraged to laugh at and feel sorry for in equal measure, in spite of his abhorrent racism and misogyny (in one scene, he and his girlfriend attend an actual neo-Nazi rock music convention). Not that his behaviour is excused exactly; it's just that Klusak is interested in showing, and perhaps by extension psychologising about, what the life of somebody who exists on the fringes of society might look like -- and how they might act if they knew they were being filmed for a documentary. There's a theatrical ridiculousness to it all -- that is, until the jaw-dropping ending, which *spoiler alert* sees Dalibor, along with his girlfriend, mum and her white supremacist boyfriend, take a trip to Auschwitz. Here, they meet a Holocaust survivor, whose harrowing stories Dalibor publicly (and belligerently) disputes. It's so outrageously offensive that any sympathy for the film's tragicomic main character evaporates immediately, leaving behind an ugly aftertaste of complicity. It's deeply uncomfortable viewing that at first seems to aim for shock value, but by doing so reveals itself to be boldly critical of its central antihero, proving that his individual quirks are unable to soften the blow of such a vile worldview. Instead of urging viewers to open themselves up to and empathise with right wing extremists, the film draws an ethical line in the sand, watches as Dalibor crosses it, and asks us which side we're prepared to stand on ourselves.
Into the art world
Two films about the art world in New York caught our eye; Sara Driver's Boom for Real: The Late Teenage Years of Jean-Michel Basquiat and the brilliantly gossipy Antonio Lopez 1970: Sex, Fashion & Disco. The latter, directed by art historian James Crump, remembers the Puerto Rico-born, Harlem-raised gay fashion illustrator, whose sensual, rainbow-coloured drawings, as one character notes, "didn't record" a changing New York but "rendered" it. Fashion world heavyweights like Grace Coddington, supermodels Pat Cleveland and Donna Jordan, and the late fashion photographer Bill Cunningham (a smiling, pink-shirted presence) discuss Lopez's magnetic presence as they remember it, recounting the way he and creative partner Juan Ramos "gave away their ideas like confetti on New Year's Eve", as well as juicy anecdotes about his relationship with Jerry Hall, old rivalries between Yves Saint Laurent and Karl Lagerfeld and the disco scene in New York.
Boom for Real, soon to appear on Netflix, looks at the downtown scene ten years later, looking back at the moment just before Basquiat really blew up. "In a world where black people are not celebrated, he did it -- he blew the roof off that sucker," actress, musician and friend of Basquiat, Felice Rosser explains. We learn about the artist and his hedonistic youth through his lens of his intimate friends and colleagues, including Sex & the City stylist Patricia Field and filmmaker Jim Jarmusch (husband of Driver), though it would have been good to hear more from Basquiat himself, who died in 1988 from a heroin overdose at the age of 27. He appears in the film in archival clips, but as a cheeky, silent presence who doesn't discuss his own work.
A feminist Swedish rapper
A more contemporary subject was Swedish rapper and queer feminist punk Silvana Imam, star of Silvana. Co-directed by Mika Gustafson, Olivia Kastebring and Christina Tsiobanelis, the film follows Silvana over a three-year period, tracking her rise to fame against the backdrop of the Swedish parliamentary elections and following her romantic relationship with pop star Beatrice Eli. A furious, high-energy presence and controversial lyricist ("You say my love is a crime/ I say you have a really thin dick/ Go and kiss your fucking swastika"), Silvana's outspoken politics have gained her a huge cult following in Sweden -- but what's really exciting about this fly-on-the-wall style music documentary is the deeply personal love story at its heart. Watching Silvana and Beatrice fall in love on camera -- and being privy to intimate footage they shot themselves (the directors gave them a camera and told them to film themselves as much as they wanted to) -- makes for an optimistic document of feminist resistance.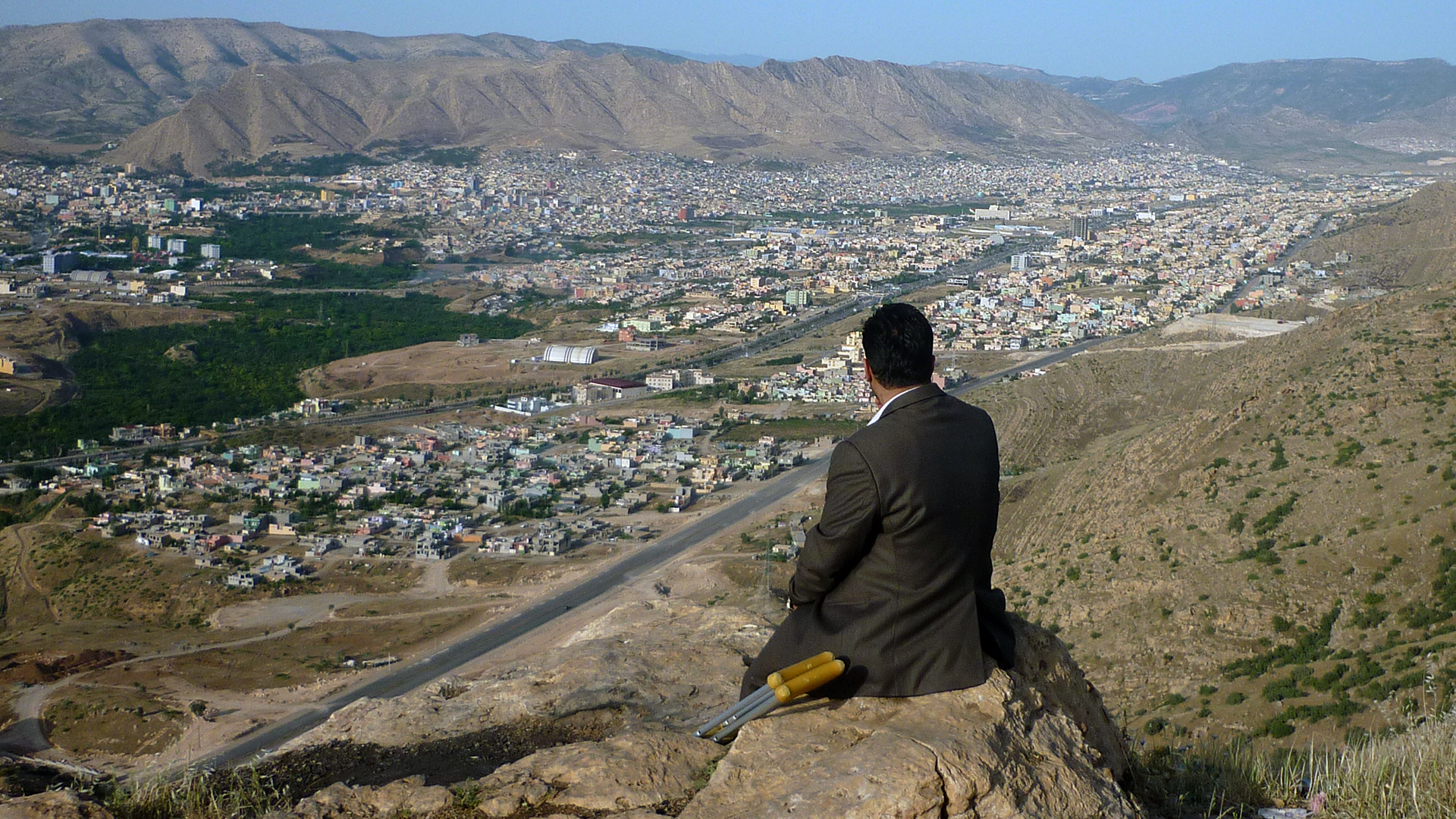 Tragic heroes
The bleakest film was Hogir Hirori and Shinwar Kamal's The Deminer -- a home-video version of The Hurt Locker, about a Kurdish bomb defuser in Iraq. Fakhir Berwari, or "The Colonel" is a family man and father of 8 who spent the mid 00s "de-mining" live bombs, using pliers to pull apart explosives, racing to avoid the deathly warning sound of a mobile phone ringing that means the bomb will shortly go off. It's breathless, verité viewing that plants a seed of dread in the pit of your stomach each time Berwari approaches a new landmine. Berwari de-mined over 600 bombs in a single year, losing a leg in the process, and had a prosthetic limb fitted so that he could continue doing so. Though his bravery saved many lives, over the course of the film it becomes clear that the fearless Berwari is addicted to the adrenaline rush (and has a kind of hero complex).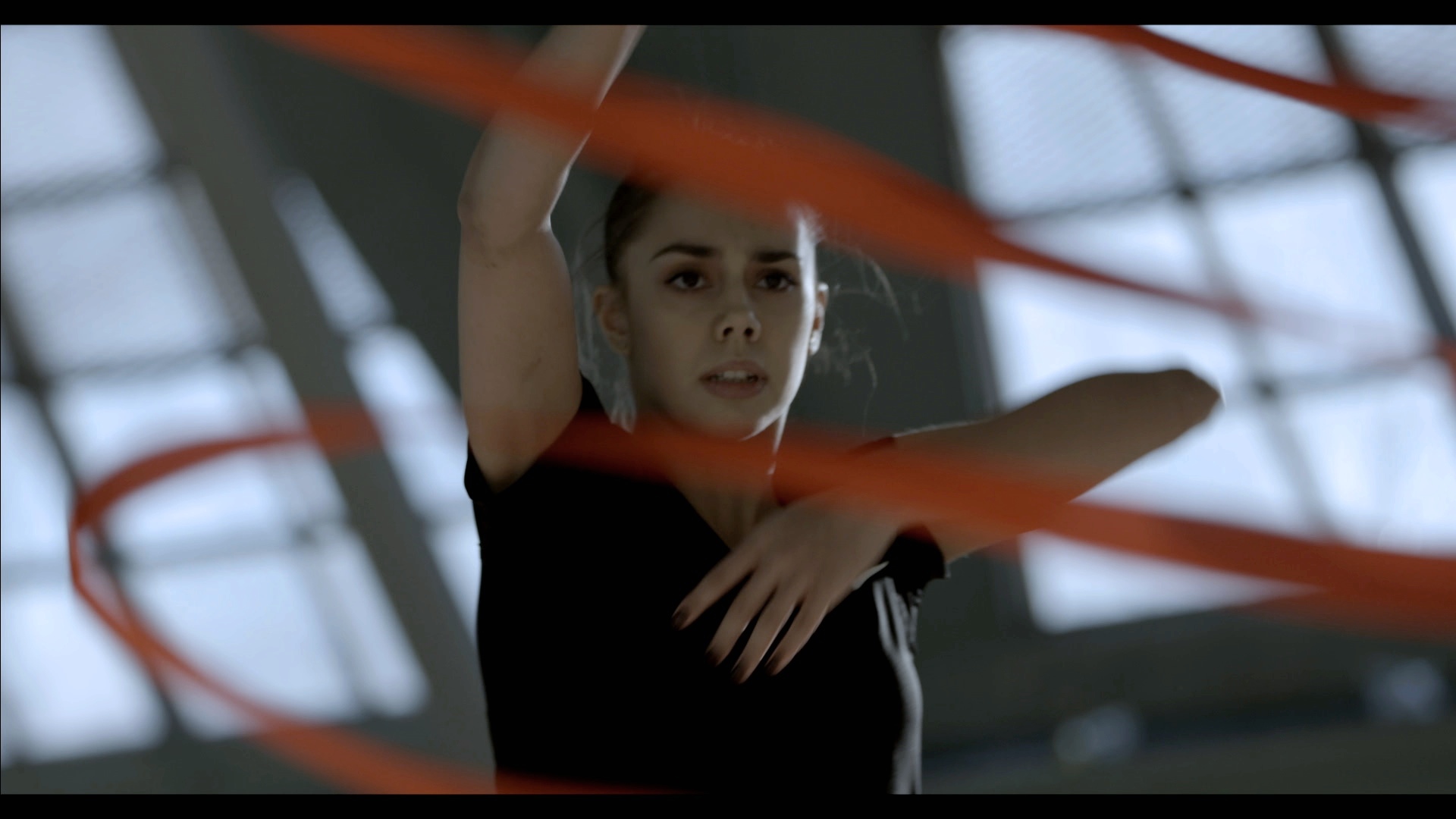 Marta Prus's sports doc Over the Limit is harrowing in a different way. Her film, about 20-year-old Russian rhythmic gymnast Margarita 'Rita' Mamun and her fraught journey to the 2016 Olympics plays out like a real-life riff on Black Swan. An elegant three-hander, it frames the gorgeous, tireless Rita as a lonely figure dogged by her two hardcore coaches who crack their critical whips and hurl abuse at her as a form of motivation. The insults range from "You're not a human being, you're an athlete," to "You're a stupid loser," with both good cop and bad cop insisting she's messing up her routines "out of spite". It's as intensely dramatic as even the most scripted fiction.
This article was originally published by i-D UK.