the business of fashion's voices event exemplifies the importance of conversation
Listen up.
|
12 December 2017, 5:48pm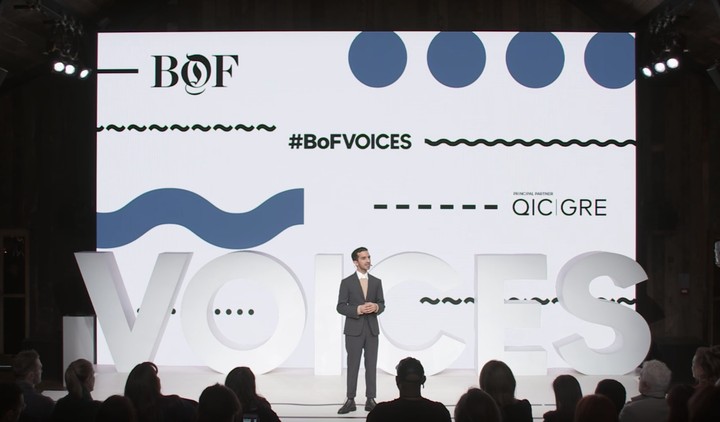 Once a year the best and brightest minds in fashion gather to discuss the state of the industry at the BoF's VOICES event. But it's not just the cream of the fashion crop present -- to quote Imran Amed, founder and CEO of the media company, "What makes VOICES different is that we mix industry leaders with fascinating people from other sectors -- from the worlds of economics, activism, health and wellness, medicine, film, philanthropy, technology and media."
This year, the broad range of individuals who turned out to speak at the event included Dries van Noten and BoF's editor Tim Blanks discussing cultural appropriation, Karlie Kloss speaking on the importance of having women in tech, while CR Book editor-in-chief Carine Roitfeld and model Halima Aden discuss "modest dressing", and the importance of fashion responding to the increasing Muslim market.
"Fashion doesn't live in a bubble," Imran says. "And nor should it." VOICES exemplifies the power in conversation as a tool for change, opening up the floor for an honest dialogue about the major issues facing our industry -- from fur to global warming to the influence of tech giants -- and how we can move forward in an impactful way. Head to BoF to get your fix of these engaging debates, and stay tuned to i-D for more highlights from the event.