jenny holzer and virgil abloh made t-shirts to support planned parenthood
The duo will release a T-shirt to raise money for Planned Parenthood LA.
|
01 December 2017, 3:11pm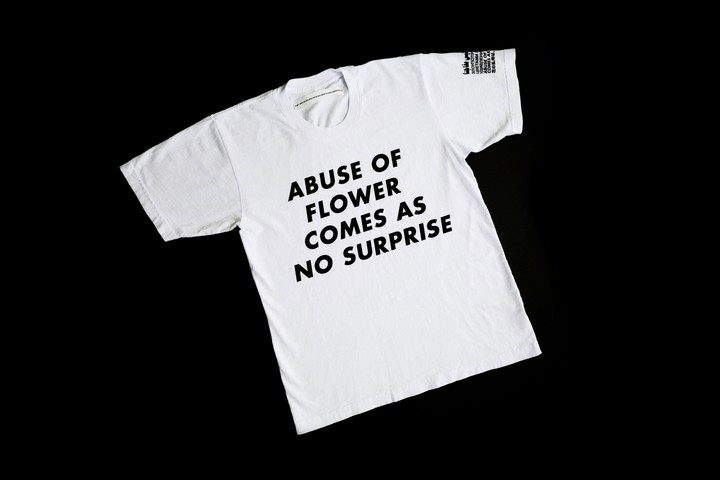 Image via Sexy Beast
This article was originally published by i-D UK.
Having worked together for Off-White's spring/summer 18 Pitti protest spectacular in Florence earlier this year, the artist and designer are joining forces again to raise money for Planned Parenthood Los Angeles. Virgil and Jenny's political message for Pitti used fragments of Anna Swirszcynska's poetry, written during the Warsaw Uprising during World War II, and contemporary work from Syria, particularly Omar Shams' I'll Never Forgive the Ocean.
Turning his activist lens toward domestic matters, the two are releasing a range of T-shirts featuring riffs on Jenny's Abuse of Power Comes as No Surprise truism, with the phrase in Russian, English, Japanese, and Arabic on the sleeves, and information about Planned Parenthood.
The T-shirts were commissioned by Sexy Beast and custom made by EVERYBODY.WORLD. It aims to unite LA creative communities to raise money for Planned Parenthood, which finds itself increasingly under attack and with threats of being defunded under the Trump administration.
The T-shirts are available from the December 4th with a $100 donation.