acne studios's new film is a nostalgic ode to the mtv generation
Grace Ahlbom takes the brand's new sneakers — and a VHS camera — on a trip through her favorite spots in NYC.
Grace Ahlbom is judging your shoes. The Brooklyn-based artist, who sees something of herself in the scrappy skater boys she captures, doesn't care if they're splitting at the seams and pre-date the millennium. As long as they have personality. Her own kicks are broken-in eBay finds from America's 80s and 90s sneaker boom, when Ahlbom was growing up in the suburbs of Marin County, just outside San Francisco. "I guess what you could take away from my shoes that reflects my personality," she tells i-D, "is that I'm sustainable, made in America, and unique."
Ahlbom made an exception to her second-hand rule for the latest drop from Acne Studios, specifically the brand's awesomely chunky Manhattan sneaker, which takes cues from 90s American urban sportswear. In a VHS-shot short film for Acne Studios's fall/winter 18 sneaker range, Ahlbom broke in a pair of Manhattans with an adventure through her favorite NYC locations — including the schoolyard where she shot her first films, the location of Spike Lee's Do the Right Thing, and the East Village's iconic Tompkins Square Park. It's an ode to the recklessness spirit of 80s and 90s MTV; a nostalgic, neon-soaked collage of BMXing, basketball hoops, and scaling schoolyard fences. i-D talked to Ahlbom about sneakers, strip mall skate shops, and that time her dad mailed a box of childhood VHS tapes to her college dorm.
Why do you think so many of us notice people's shoes when we first meet them?
Observing someone's shoes when we first meet them helps us create a picture in our mind about what their influences are.
Your throwback outfit game on Instagram is really in a league of its own. Is there a childhood sneaker or other clothing item you wish you still fit?
Most of my outfits from childhood weren't anything out of the ordinary at the time. I suppose they aged to perfection, kind of like wine. Growing up I was familiar with Nike because of my mom's work with Air Jordan in the 80s. The first pair she got me was the Air Jordan 11s from the movie Space Jam in 1996. I was also into skateboarding so most of my clothing was bought from my local strip mall's skate shop. Brands like Blind, Shorty's, and World Industries ruled my closet. I would also throw in the occasional puka shell necklace and bucket hat from my family vacations to Hawaii. Today, I prefer to keep these clothing pieces in their time capsule (photo album) and continue having them lend to what I think is cool now.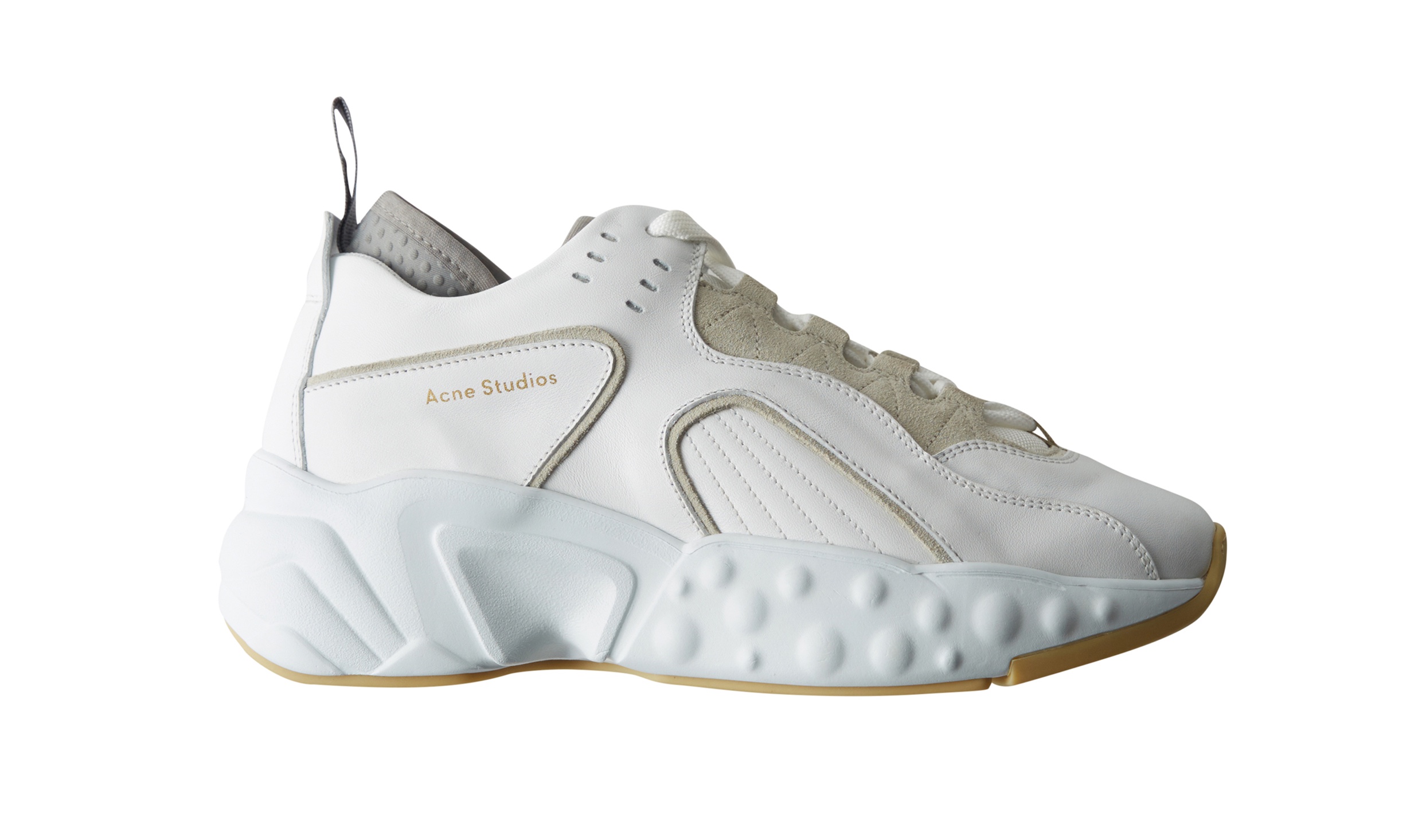 Tell us about the locations you chose for this video. Why are these NYC spots so special to you?
We shot the Acne Studios film at a few different pivotal locations throughout my life. One location was the same schoolyard I had shot all of my college films and New York Times feature in, which is now a very nostalgic place for me. We also shot at the same location Spike Lee shot Do the Right Thing — I probably watched that movie 10 times during the summer before I moved to Brooklyn. Lastly, we shot at Tompkins Square Park, which is still an active hub and meeting spot for me.
Were VHS cameras a big part of your life growing up? Do you have a favorite home video?
While I was away at college my dad sent me a box of home videos from my childhood during the 90s, which jump-started my curiosity in VHS cameras. I later asked him to send me the Panasonic VHS camcorder we had in the basement and I started filming my friends around New York City with it. I made a bunch of short films with my friends throughout college, which eventually led to doing this project with Acne Studios.
Do you have a favorite home video?
There's this one home video that comes to mind as my favorite. My dad was filming me dancing topless and singing on the kitchen countertop. The counter was my stage and my dog was my audience. The video is almost too unbearable to watch now.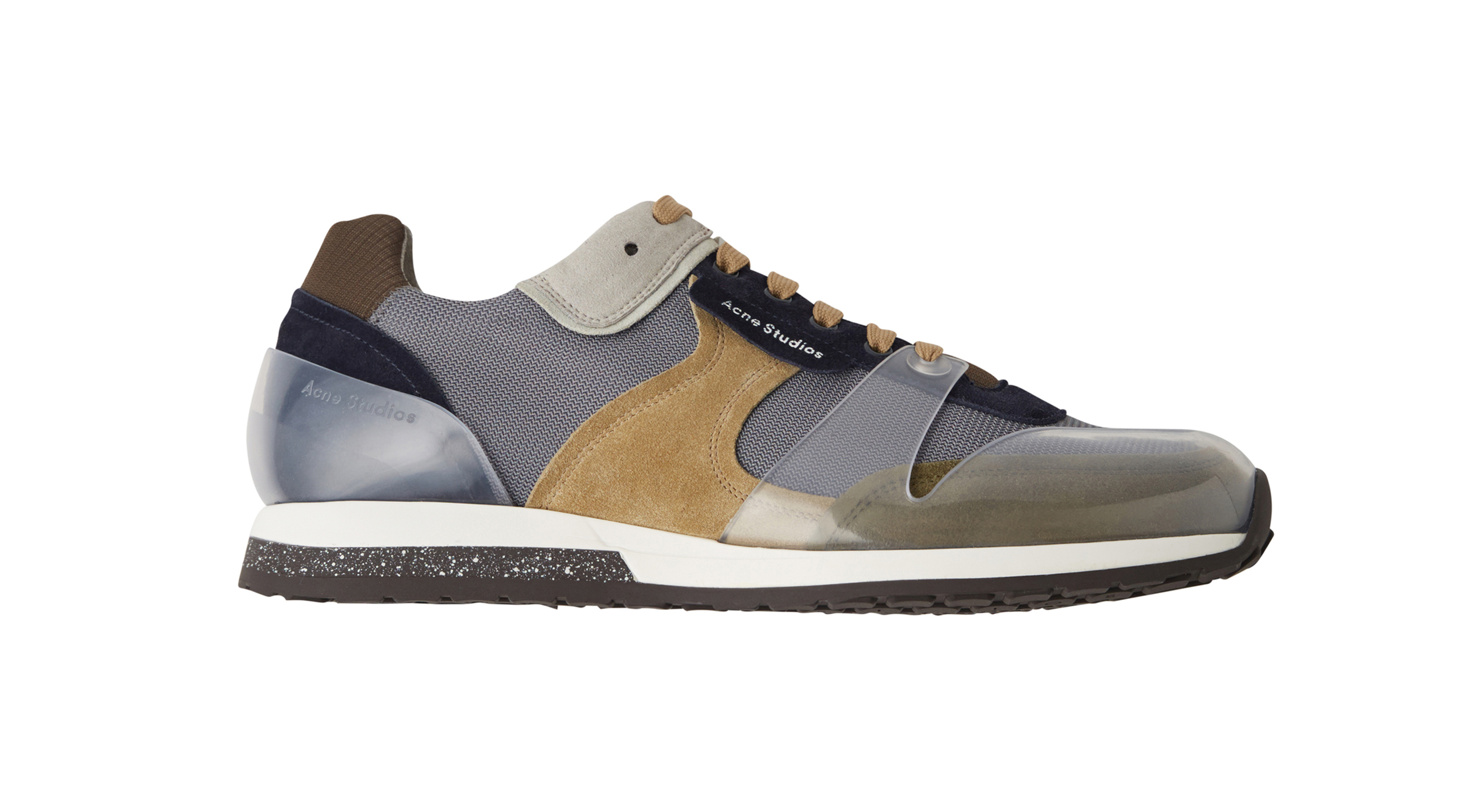 What eventually made you want to get behind the camera?
I was around 10 years old when I asked my dad for a disposable camera while we were at a drug store. I wanted to take photos of my friend riding his BMX in my cul-de-sac. Later, in middle school, I would go to skate camps during the summers. There, I began using disposable cameras to capture my friends while they skated. I quickly realized that I felt more purposeful behind the camera, and it gave me a reason to be around people who I otherwise may have felt out of place with. Ever since, I've tried to maintain the fly-on-the-wall perspective that initially attracted me to photography.
If your life was an old school MTV music video, what would it be?
Lately, I have been obsessively watching 80s and 90s MTV music videos. Especially Sonic Youth's videos, because I feel like as a band they felt strongly about capturing moments that feel like everyone's just hanging out, and things are casual. My favorite music video of theirs is when Spike Jonze filmed a part of "100%" shot on a Bolex 16mm camera while skateboarding down a hill. I wanted to have a similar recklessness on set for my Acne Studios video by having my cameraman Htat Htut film me on a bulky VHS camera while rollerblading.