beyoncé and jay-z's paris show turned into a world cup final party
A rare captioned pic from Bey showed the Carters playing the game for fans.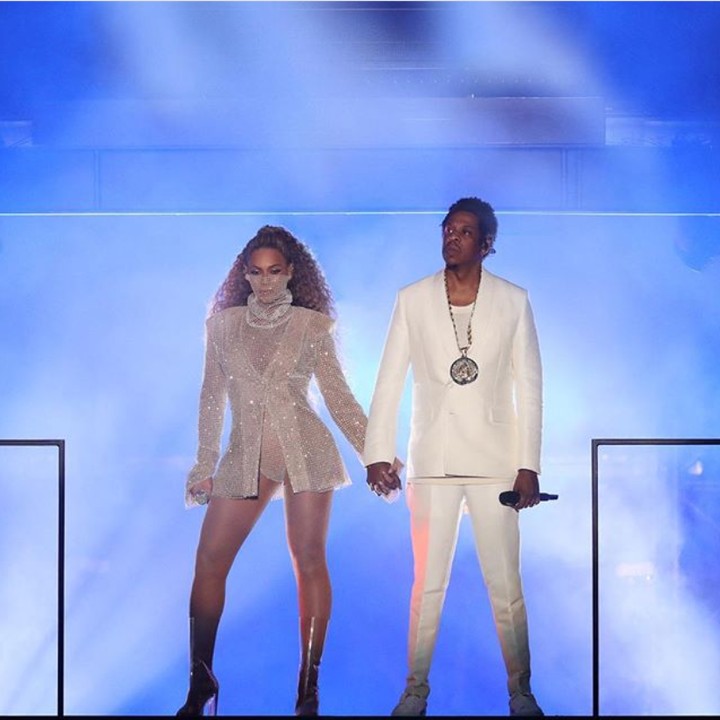 Image via Instagram
Sunday had potential to cause conflict for fans of both The Carters and the most watched sporting event, the World Cup. Luckily, Beyoncè and Jay-Z showed their love for the game by screening the final match before the OTR II Tour concert at the Stade de France in Paris.
Beyoncé took to Instagram to share a series of pictures of the scene, with the caption reading "FIFA World Cup with one of the best audiences so far!". Captions are rare for Bey who generally keeps her Instagram straight edged by mainly uploading photos from her performances which contain no description.
One person who was seen enjoying the show was former US First Lady Michelle Obama, spotted next to the stage partying with Beyonce's mum Tina Knowles. Reportedly, Sasha Obama was also in the audience that night.

So let's get this straight, first of all you're in Paris and see France win the World Cup. Then you get to celebrate it with a Beyoncé and Jay-Z concert. And to cap it off Michelle Obama is in the audience. Can you even imagine the atmosphere in that stadium?
The On the Run II Tour is the power couples second co-headlining stadium tour. Consisting of 48 shows in total, the tour began in Cardiff Wales travelled through the UK before hitting Europe. Next week The Carters will head to North America to perform 21 shows before finishing the tour.