15 songs about coming out
Fill your queer heart with the sound of music.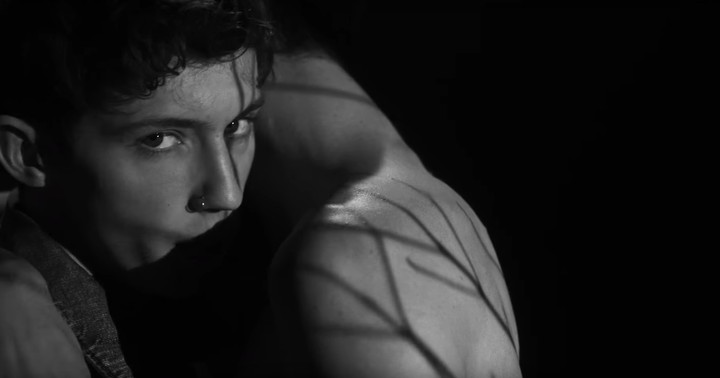 Image via YouTube
Certain songs will always be more LGBTQI friendly than others -- whether they have hidden meaning in them, like "Bohemian Rhapsody," or they are just great big gay bops like "Y.M.C.A" -- music is often a way of expressing a feeling that you might not have a word for yet, or you are trying to understand.
In his book My Life As A Goddess, comedian and writer Guy Branum does a close reading, published on Pitchfork, of the Queen song " Bohemian Rhapsody." Freddie Mercury wrote his cerebral masterpiece, Branum argues, about his experience of coming out and getting dick.
There are many citable moments in "Bohemian Rhapsody" that Branum suggests mirror gay experiences, from telling his mother, to fear of persecution (the song was released in 1975, two years before the partial decriminalization of homosexuality in the UK). For those in the know (i.e. anyone who doesn't identify as straight), the queer allusions are easy to pick up on, despite Mercury's reticence to discuss the song's meaning explicitly.
It's not the first time that "Bohemian Rhapsody" has been read this way. In 2015, on the song's 40th anniversary, writer Lesley-Ann Jones said that Mercury's former lover Jim Hutton had confirmed the theory to her. "It was about how different his life could have been," she describes Hutton saying, "and how much happier he might have been, had he just been able to be himself, the whole of his life."
Sadly, Freddie Mercury never had the freedom to discuss the song's meaning or discuss his coming out story. But, 43 years later, we do now have songs that are not only explicit about coming out as LGBGTQ, but artists who are also able to live their truth. So, to honor what Freddie didn't have the chance to, here are 15 coming out classics that celebrate being LGBTQ.
Troye Sivan — "Heaven (ft. Betty Who)"
Troye Sivan's whole career has seen him live his best gay life out in the open. But on "Heaven," Sivan explores a queer person's initial coming out: the one they do to themselves. It's an affecting reminder of the internal fear LGBTQ people face before they can find self-acceptance.
Scissor Sisters — "Take Your Mama"
Written quite literally about the moment that Scissor Sister's lead singer Jake Shears told his mother he was gay, "Take Your Mama" could be seen as a coming out manual. Basically, grab your mum, have some drinks, go somewhere that plays gloriously terrible music and share your secret. You won't regret it.
George Michael — "Freedom '90/Outside"
Saint George deserves two entries, mainly because " Freedom '90" came out before he did, although it doesn't take Miss Marple to decode what he was singing about (seriously!?). Then there's the glorious camp of " Outside," a song about literally going outside as a gay man but also about having sex in restrooms. Iconique.
Bronski Beat — "Smalltown Boy"
Released in 1984, " Smalltown Boy" is the perfect snapshot of what LGBTQ culture was like in Britain during Thatcher's reign of terror. Nevertheless, its themes of isolation, loneliness, homophobia and familial rejection ring true today.
Shea Diamond — "I Am Her"
Sung as both a rallying cry and as self-affirmation, Shea Diamond's "I Am Her" details her experiences as a trans woman of color, while aching with universality. It's a song for all marginalized people to reclaim and embrace their identities.
Hayley Kiyoko — "Girls Like Girls"
From the lesbian Jesus herself, "Girls Like Girls" isn't so much a song explicitly about coming out, but rather how, fundamentally, you explain your sexuality. The repetitive nature of the chorus hammers down how simple it is to understand: "Girls like girls like boys do -- nothing new." Just don't go beating anyone up like they do in the video, alright?!
Demi Lovato — "Cool For The Summer"
Not only is "Cool For The Summer" the greatest song of all time (fight me), but Demi Lovato's bi-curious banger has grown as much as she has. Whereas in the original she sings "don't tell your mother", on her Tell Me You Love Me World Tour, the singer switched things up, telling her same-sex lover to go and tell their mum all about their love making. That Demi has also embraced her same-sex desires is pretty darn wonderful too.
k.d. lang — "Constant Craving"
k.d. lang knows a thing or two about queer yearning, and "Constant Craving," released the year she came out publicly, is the perfect soundtrack to any closeted kid going through that LGBTQ rite of passage: unrequited love.
Kadie Elder — "First Time He Kissed a Boy"
My wish is that every gay boy's first kiss be soundtracked by Danish electro-pop group Kadie Elder and their glorious and effervescent song "First Time He Kissed A Boy." It's got all those jittery nerves that a first kiss evokes, effusive and exciting, while exuding an empathetic melancholia that will resonate with any young LGBTQ person.
Le Tigre — Viz
Any LGBTQ person will know that you never come out just once. Rather, we come out over and over until we scurry away into our little LGBTQ ghettos to avoid cis-gender heterosexuals, in a bid to the monotony of being mis-labelled and mis-gendered. Basically, that's what Le Tigre's Viz reminds me of.
David Bowie — Boys Keep Swinging
Bowie's Boys Keep Swinging is the most fabulous celebration of bisexuality. Sure it's a little male orientated, but given that it was released in 1979, it's deliciously dangerous when he sings: "When you're a boy/ Other boys check you out."
Sylvester — You Make Me Feel Mighty Real
Sylvester's disco anthem doesn't traverse the process of coming out. Instead, it does something altogether more important -- it consecrates sexual identity and same-sex sexual activity so that gay and lesbian sex becomes religious.
King Princess — 1950
What I love so much about King Princess's 1950 is that it's not just a beautiful lesbian love song, but that it acts as the ultimate coming out song. She references an era when being outwardly LGBTQ was impossible and the song is reverent of that period, acknowledging how far LGBTQ people have come.
Little Mix — Secret Love Song Pt. II
The only artists on this list who don't identify as LGBTQ (although, let's be honest, Jade is basically one of us), Secret Love Song Pt. II is Little Mix's dedication to the LGBTQ community. Sure, it's kinda soppy, but who doesn't love a sing-a-long ballad about secret desires and the power of love? You'll find me down the pub doing karaoke to this one, no doubt about it.
Keiynan Lonsdale — Kiss The Boy
Keiyan Lonsdale's own recent experience of coming out permeates Kiss The Boy, and the song is all the better for it. It captures the uncertainty many of us feel about our sexuality but is encouraging about going out and living your truth. If you want to kiss the boy then you better kiss the boy.
---
This article originally appeared on i-D UK.