pusha t says maga caps are this generation's kkk hood
"When was America so great anyways? Name that time period?"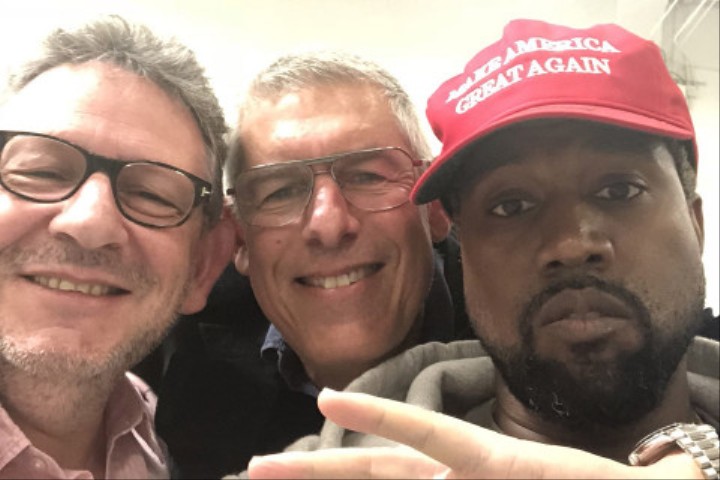 Image via Twitter
As red and angry as the tyrant who invented them, Make America Great Again caps are emblematic of an oppressive regime championed under a guise of patriotism. They are also, according to Pusha T, this generation's KKK hood.
In a profile of the rapper in The Guardian he said, "The Make America Great Again hat is this generation's Ku Klux hood. When was America so great anyways? Name that time period?" Pass.
So what'd Pusha think when friend and collaborator Kanye West tweeted a picture of his signed MAGA cap, with the same pride as an excited little boy with some Vardy-autographed English kit? And then said Trump was his "boy"? And then contended that hundreds of years of slavery was a choice? "We disagree on plenty of shit," Pusha told The Guardian. "Of course I disagree with what he said then." He added, "Well, when he did TMZ, I flew to Wyoming the next day [to confront him]. We spoke about insensitivity. The actual messaging. Where I felt he went wrong." A long conversation then.
Kanye has since argued that his slavery comments were taken out of context, saying, "I said the idea of sitting in something for 400 years sounds -- sounds -- like a choice to me, I never said it's a choice." Pusha T had some advice for Kanye: "I told him that if you're really trying to get a point across, you have to be mindful a little bit about what's gonna tick people off, so you can get to your end goal." Or, you know, be mindful about supporting a racist in the first place.
He also acknowledges that the inflammatory nature of Kanye's remarks didn't leave room for interrogation of the deeper points he may have been getting at. He said, "I feel like the keywords in what he said were so strong and powerful, that it doesn't let you get into the nuances, the underlying perspective." Although, kind of hard to extract any semblance of nuance from a bright red hat shouting "MAKE AMERICA GREAT AGAIN."