your favorite designers are celebrating the world cup
Y/Project, Vivienne Westwood, Marques'Almeida and more have teamed up with Yoox to create limited edition designs to benefit Russian children.
It has been a wonderful World Cup. There has been some great football. The pre-tournament fears about racist hooligans armed to the teeth with novichok and vodka never materialized. It also has, undoubtedly been a very fashionable World Cup. We have had a Nigeria kit that literally everyone in the entire world wanted. Acne did a Football Club capsule collection, including a very stylish referee's kit. Gosha, of course, celebrated his home country's football fashions with Adidas. But our favorite is the new Yoox Soccer Couture collection. Not just because it features designs made by some of our favorite brands from across the world, but also because the profits will go to benefit Stars For Children, a charity set up by Russian footballer Alexander Kerzhakov to provide disadvantaged children in the country.
It features 14 designs from the likes of Y/Project, Vivienne Westwood, Marques'Almeida, Koche, and Kolor, each designer reinterpreting their country onto sweatshirts and tees.
"As the 2018 Football World Cup kicked off in Russia, we launched the third edition of #YOOXSOCCERCOUTURE to celebrate soccer and sports through a unique limited-edition collection of sweaters and t-shirts designed by some of the most brilliant design talents in the world," Alessandra Rossi, President of Yoox explains. "The collection brings die-hard football fans, fashion-lovers, and everyone in between together with its unisex appeal to experience one of the world's most beloved sports in style."
We got some of our favorites to talk us through their designs…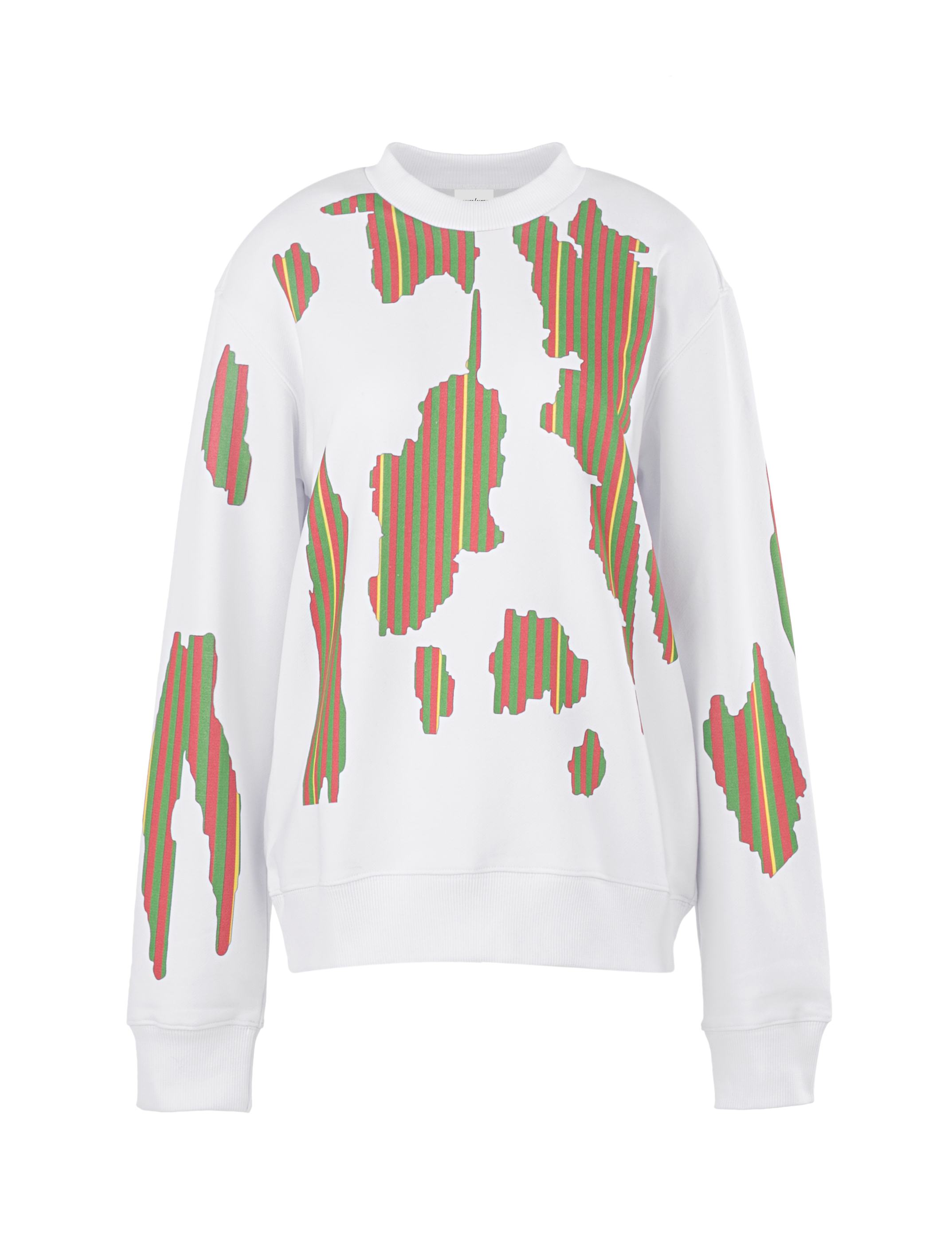 Marques'Almeida
"Being from Portugal, a country where the people, I am sure you know, are passionate about football, we felt we had a massive task at hand and of course, in true M'A style, wanted to create something that was visually impactful. Our initial thoughts brought to focus the makings of a football uniform, specifically the stripes – a key visual code for our brand. We translated the colors of the Portuguese flag into stripes and played around with the scale of them." Marta Marques & Paulo Almeida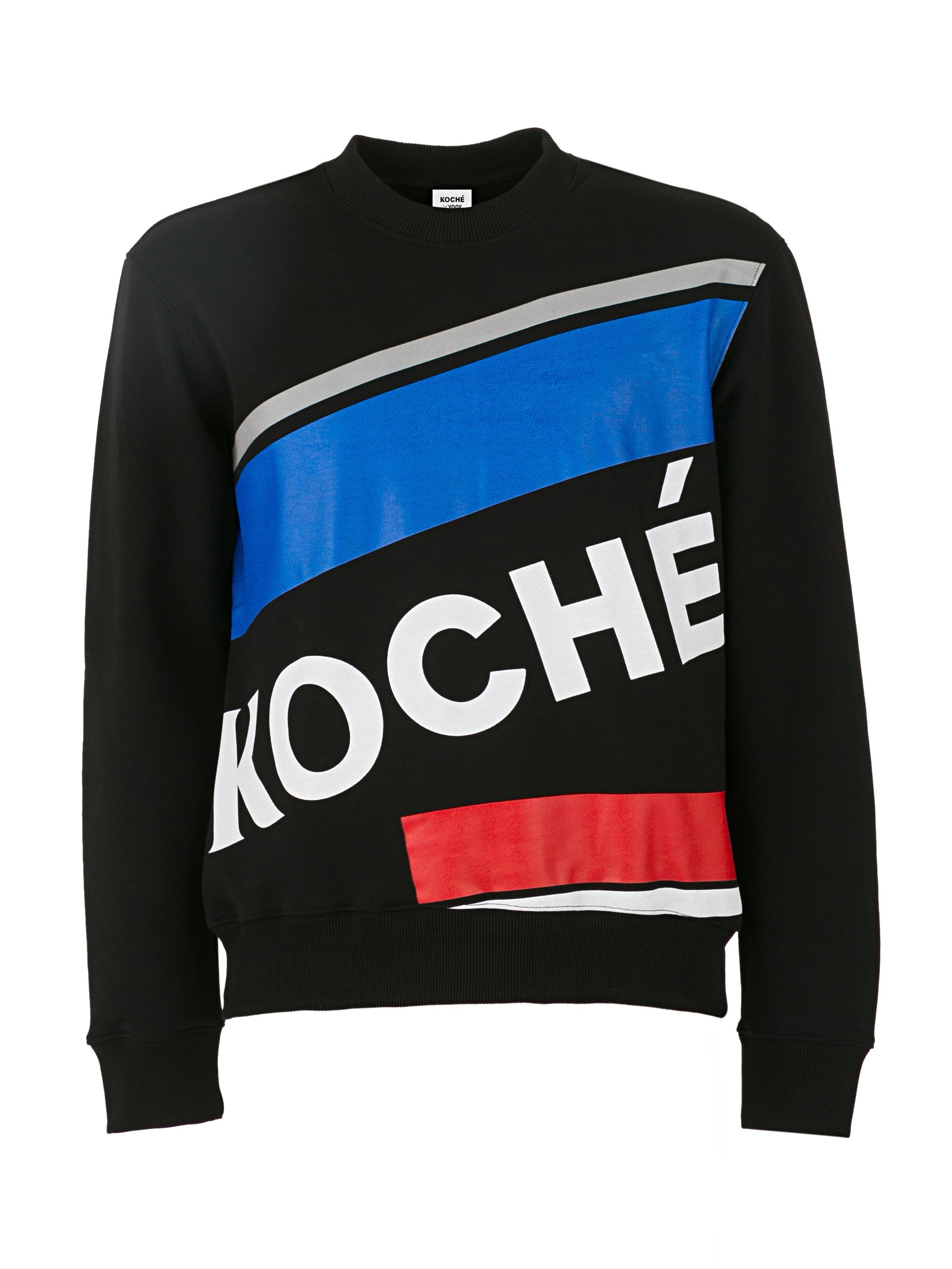 Koche
"The #YOOXSOCCERCOUTURE project is super exciting because it really resembles our vision of sportswear for everyday life. The idea was to be inspired by the graphic elements of traditional football shirts, reinterpret and create casual and unisex pieces for everyday purpose. Koché always tries to rework traditional sportswear and aims to create modern active wear with a twist. We are very happy with the result. The colors are basic and could be commonly found in authentic sportswear. The pieces have a very strong visual impact and very importantly, they are unisex looking. It is crucial that the pieces resonate with a wide range of audience and of course the colors also represent France." Christelle Kocher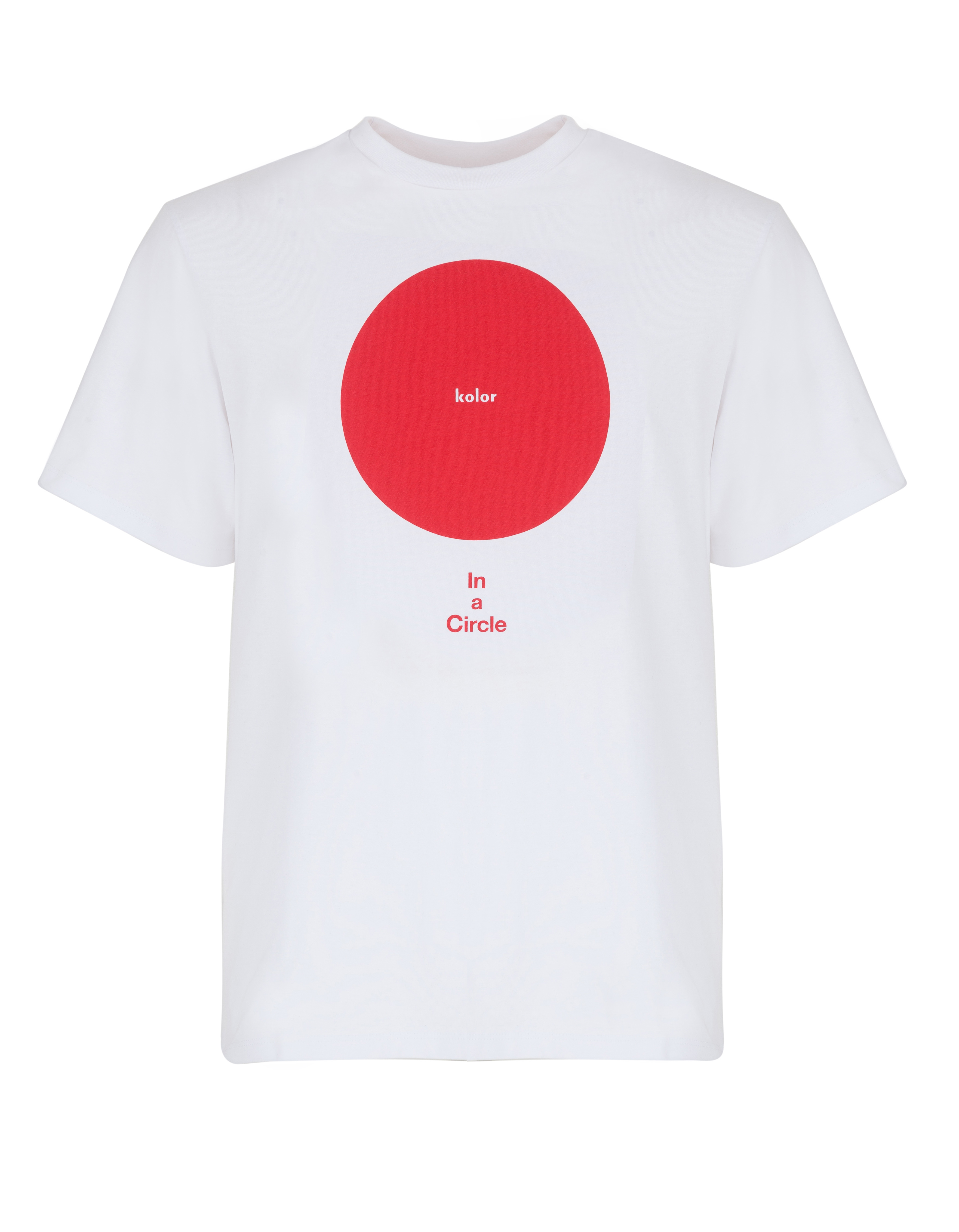 Kolor
"Using the Japanese flag, "the rising sun" as the motif. The image was people connecting with each other and forming a circle through soccer, eventually becoming one." Junichi Abe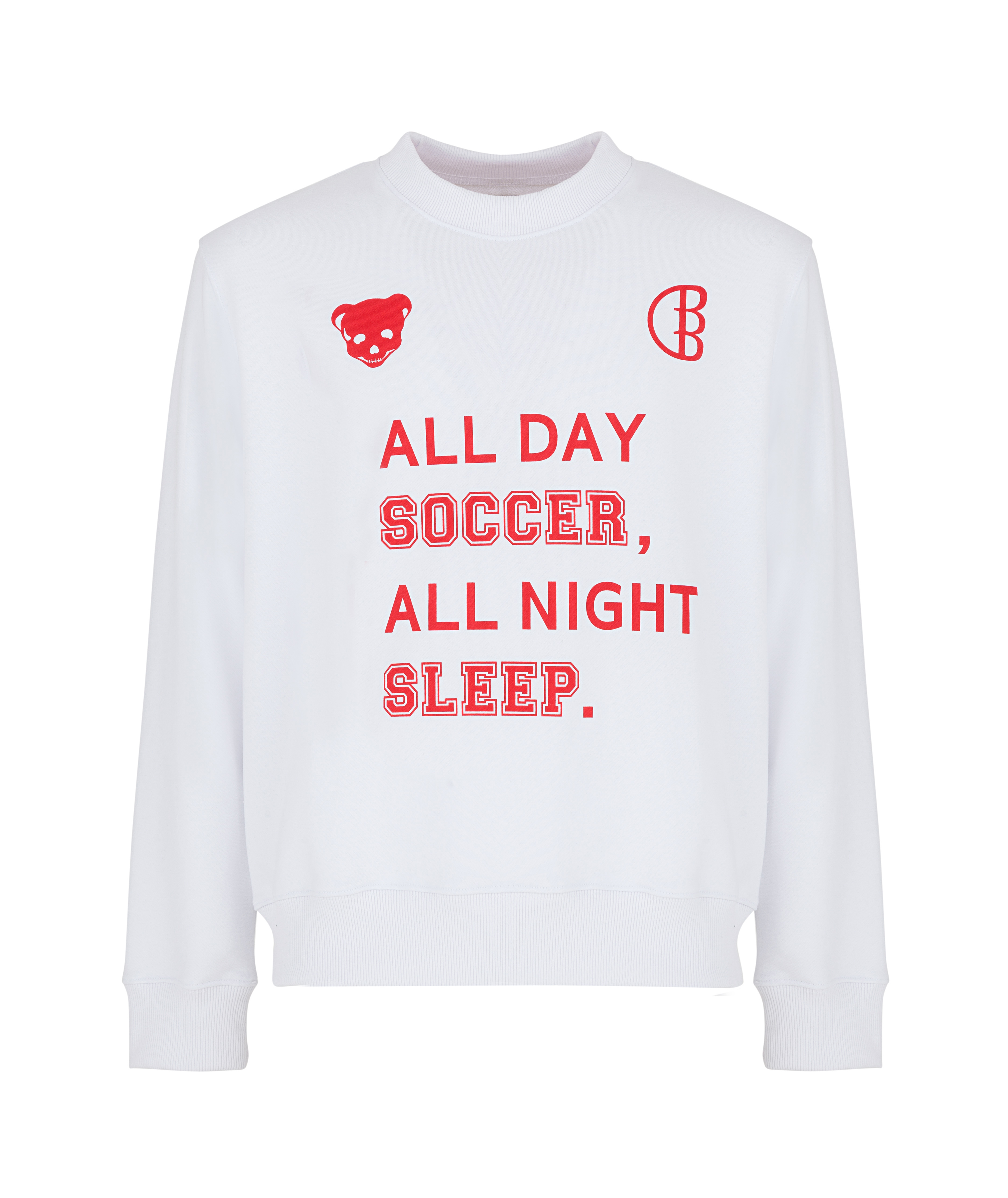 PushBUTTON
"In Korea, there is iconic cheering fan club for the national football team called 'Red Devils' and it's like 12th player. This huge crowd of fans has drawn global attention following from 2002 Korea-Japan World Cup and the RED is the key color express their/Korean's passion and affection to football. I put this concept to design the artwork and add pushBUTTON's brand DNA in witty praise on it." Park Seung Gun