li hui's evocative photos of sun-drenched youth
The Chinese photographer captures her friends (and fruit) in fleeting moments of intimacy.
Photography Li Hui
"An artist's character is inevitably reflected in their own work," Li Hui tells i-D. The Shanghai-based photographer describes herself as "relatively shy," and while her work captures moments of intimacy, they're moments that most of us might fail to notice: limbs fleetingly entwined against a backdrop of rumbled bedsheets, a teen's love-bitten butt cheek exposed by sliver of sunlight, bodies just visible through steamy shower doors, fingers placed suggestively in ripe fruit and flawless leaves. Hui's spectacular eye for light makes each vignette — she's deeply inspired by cinema — feel more spontaneous, like it only ever existed for a few seconds. "I think because I have less contact with the society that most people encounter in their everyday lives," Hui continues, "I am more sensitive to small details and little things that are often ignored." One thing you won't see in the golden stream of photos on Hui's Instagram are people's faces, verifying what introverts have known for ages: you don't need eye-contact to establish intimacy, and it can even serve only to distract. Hui's anonymous approach also makes sense from the perspective of her subjects — they are the photographer's IRL friends, and it's often the same people in every photograph. Though she plans to expand her horizons by shooting with the many fans who reach out online. i-D talked to the photographer about the further influence of still-life, mysticism, and making mistakes.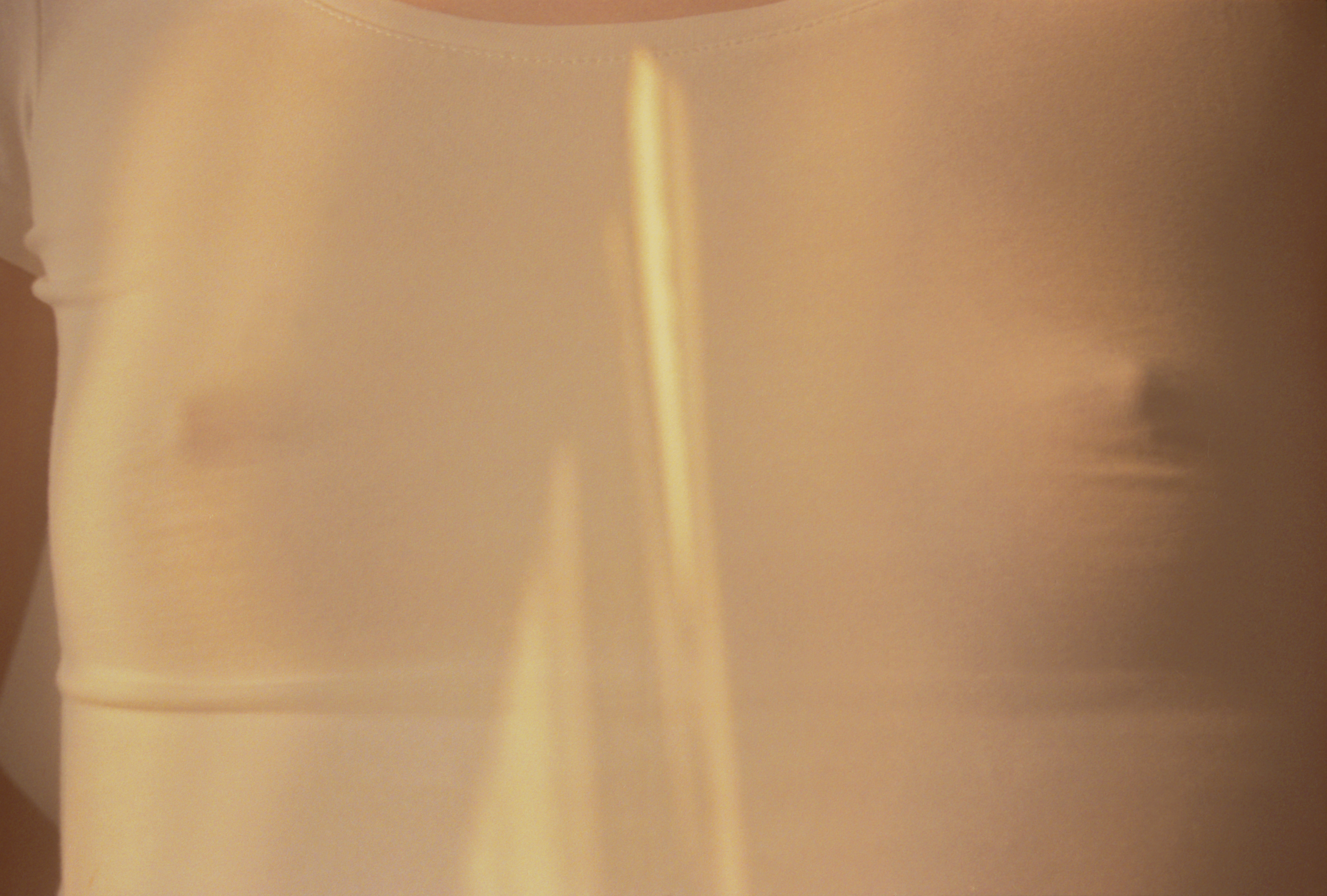 What drew you to photography as a medium?
I became interested in film photography the first time I saw double exposures online. I have always been crazy about surrealism, and I found that photography was the perfect medium to successfully realize all those ideas floating around in my head. After it struck me that this was what I wanted to do, I got my first film camera.
Has your work changed or developed over the years?
I think the biggest change comes from having tried all kinds of different equipment. Different cameras and lenses have led me to experiment, resulting in a variety of visual effects. But my main themes have always revolved around nature, youth, and feelings of intimacy. I will continue looking for different ways to explore these topics — double exposure, still life, anything that works. I try to give meaning to everything that I am interested in and explain those themes from my own point of view. I'm always interested in challenging myself by using new equipment or applying effects to achieve the picture that I think is ideal.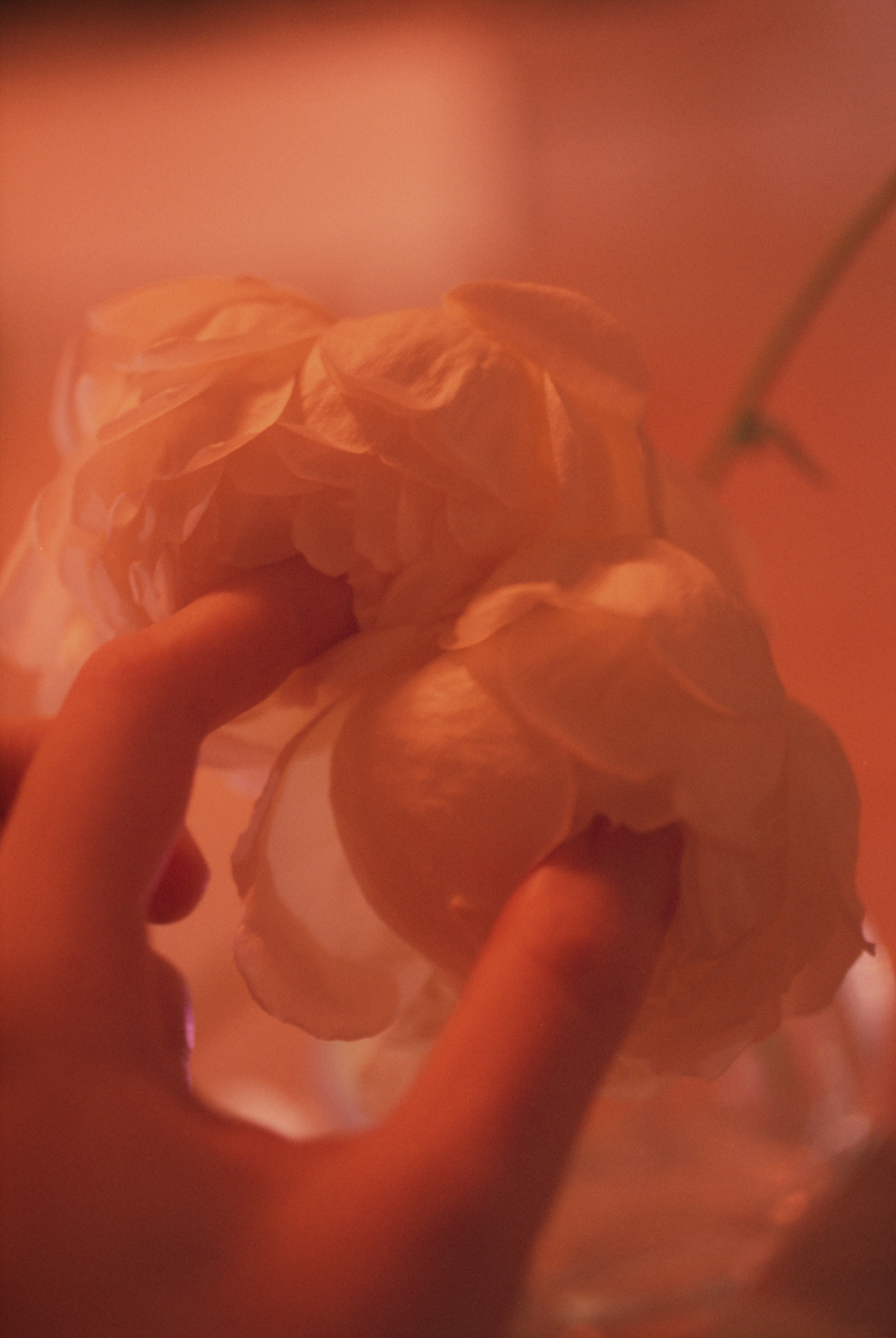 Cinema appears to be a big influence on your aesthetic. What else inspires you as an artist?
I also enjoy music — especially ambient — and painting. Maybe because I'm a relatively shy person, I've used my own understanding and imagination of the world to create some new and interesting ideas. Studying mysticism and optics has helped me with my work. For example, I experiment with the use of light, shadow, water, and shapes in my compositions, always thinking about how different colors match each other. And mysticism has some interesting concepts about semiotics. It's a way to explore and find deeper meaning.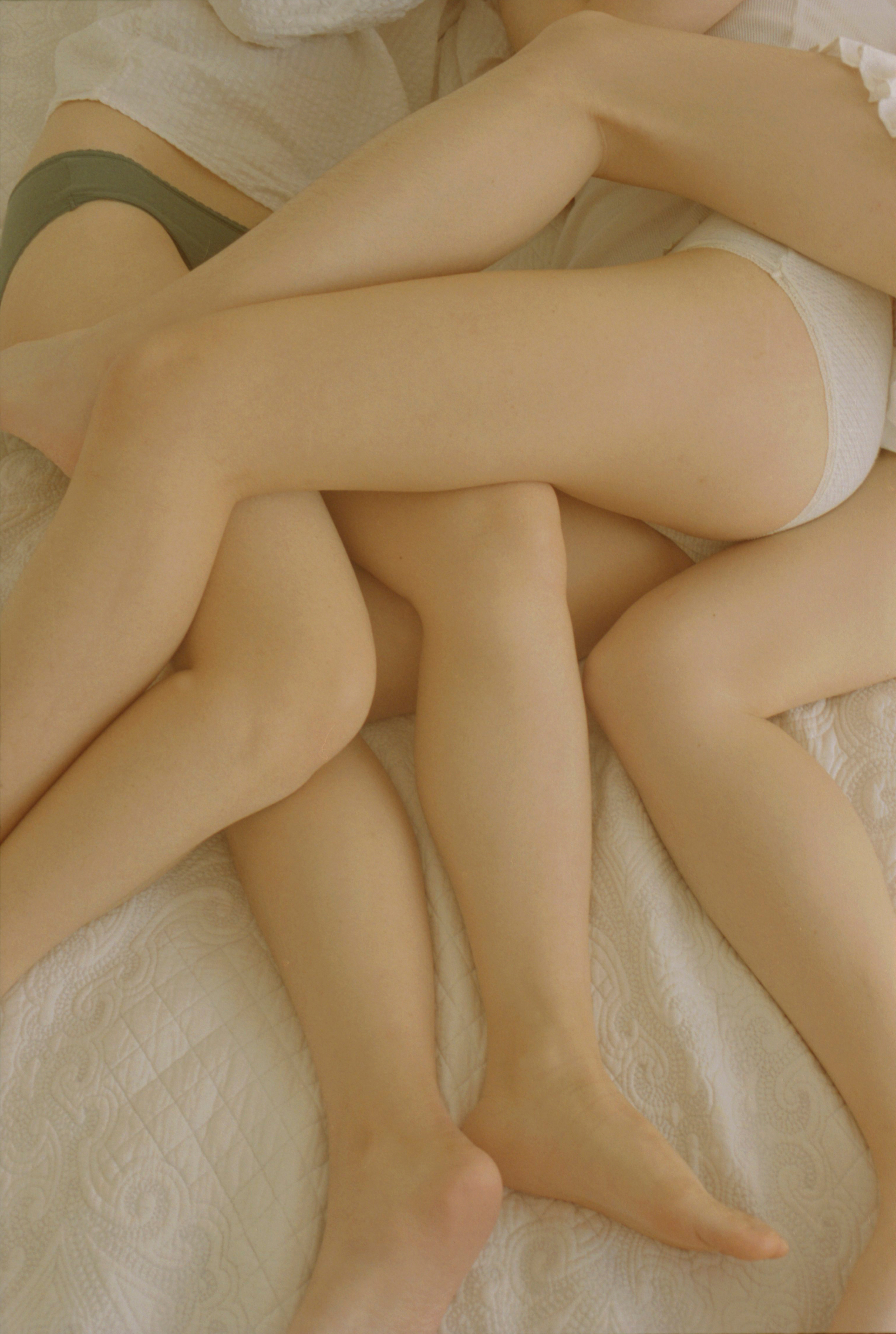 Tell me about the people in your photographs. Are they people you know personally? If not, how do you establish intimacy and vulnerability?
They are my friends. I usually shot the same two people in the past (and sometimes self-portraits). We trust each other, so it's easier to capture intimate moments. But only shooting the people I know has become limiting because I'm interested in so many topics. I don't want to just stay at the stage where I am now and just tread water. So I'm pushing myself to go out, get to know new people, and capture something fresh and interesting. I've begun working with strangers who like my work, which is a completely different experience. With friends, there aren't too many obstacles in the process, as it's easier to give clear instructions and get the desired result. With people you don't know, you have to adapt to their personality and find a different approach.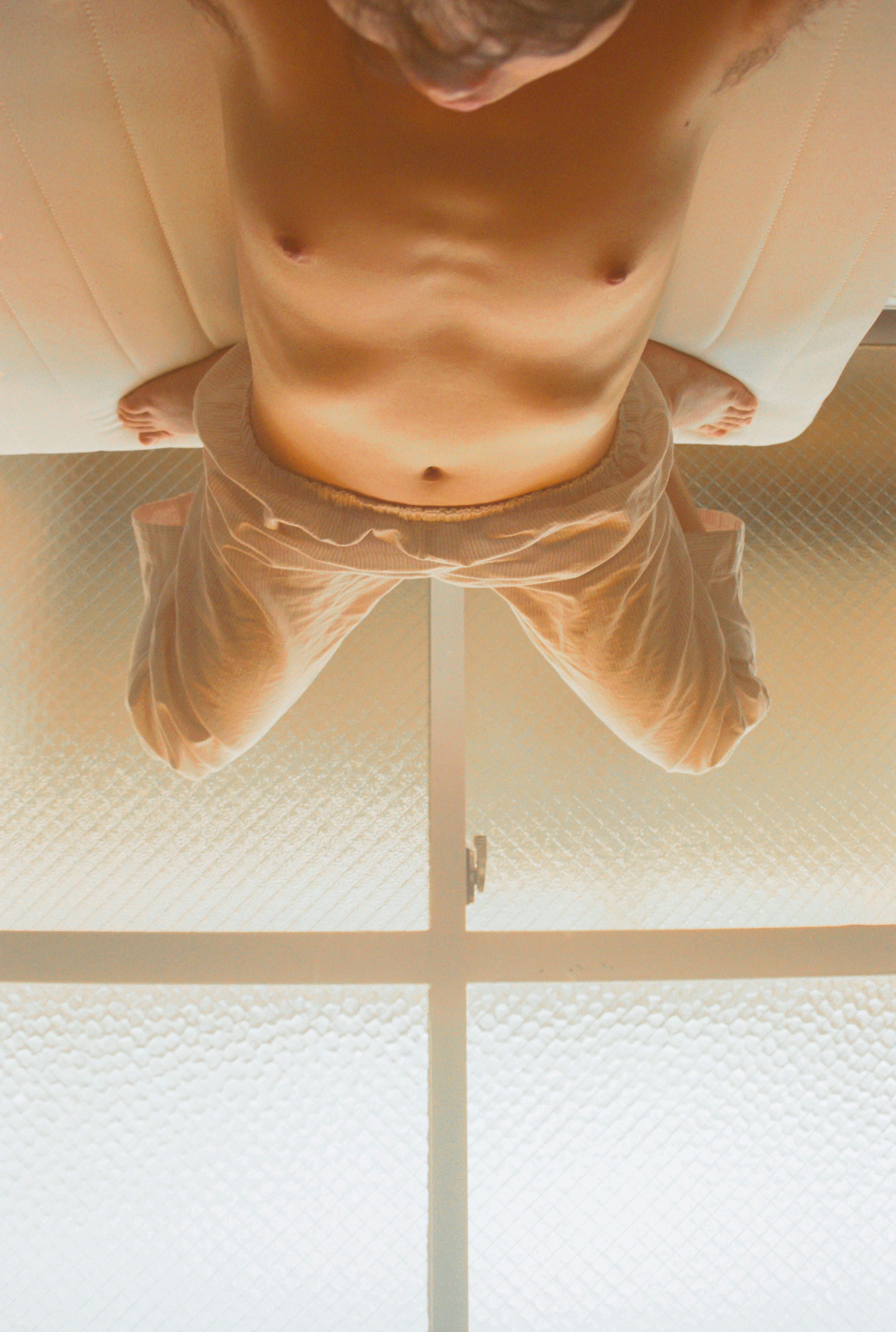 What made you decide not to show your subjects' faces in your work?
Yes, there were almost no faces in my past work, partly because I rarely looked others in the eye, and my eyes would stay on their body language. I had this habit of just observing and it felt somewhat unnatural to take pictures of their faces. And by observing, I found that even though sometimes a facial expression can easily disguise, subtle physical actions still convey one's true feelings inside.
I think my work has been changing along with my own character. I have started to gain more knowledge about different fields of photography. Some of them simply require shooting portraits that actually show the subject's face, and I have gradually begun to expand my visual language. However, no matter the changes to my style, I want to stay true to myself and my work to be honest.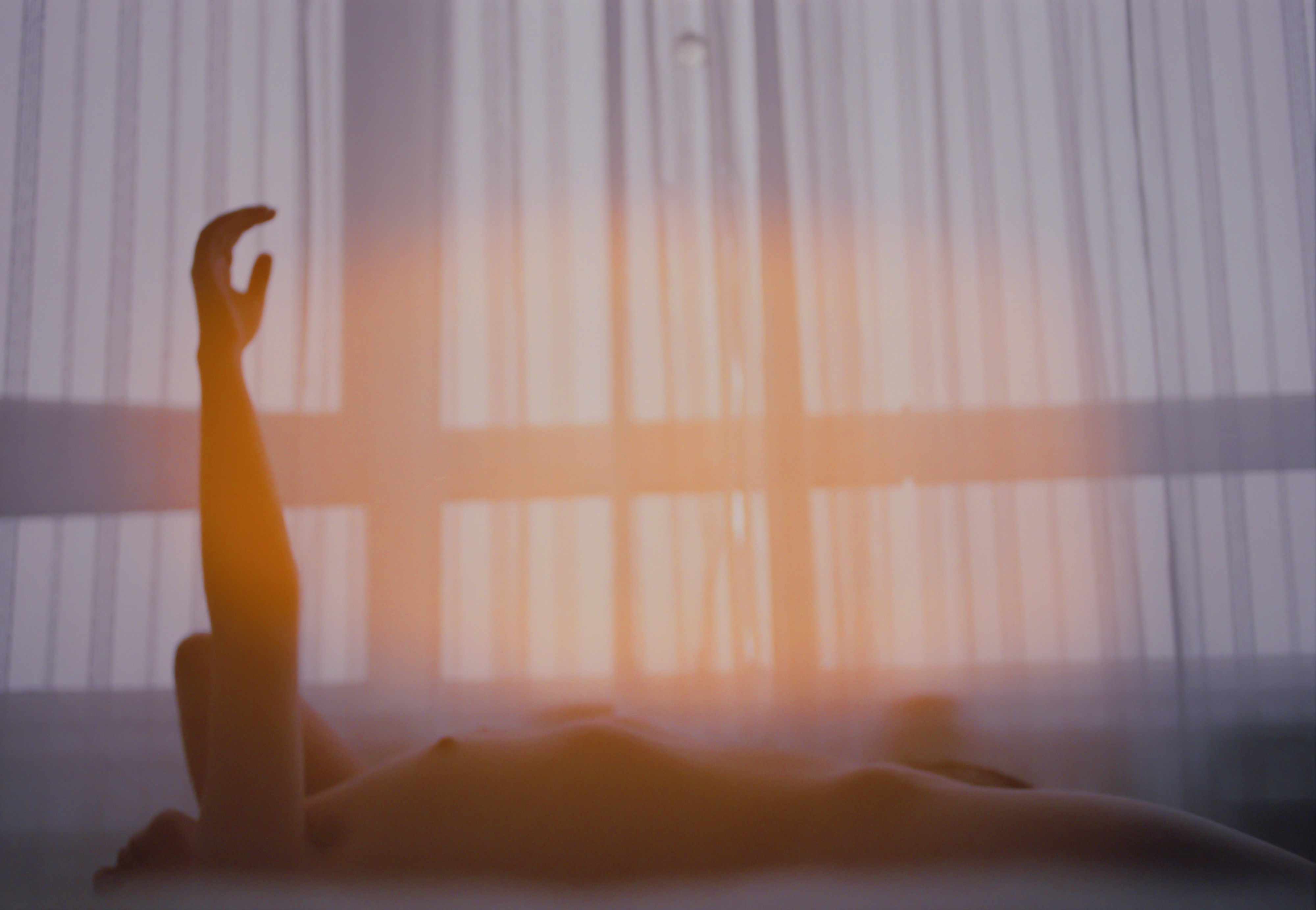 What fascinates you about still-life photography and the details in the everyday?
It is natural to start with everyday life at the beginning. Everything that surrounds us is often too familiar and people tend to forget the special nature of existence. I want to record these interesting intricacies in my own visual language, and let these neglected details be remembered by offering a new explanation and meaning for all the beautiful and fragile things that the universe is capable of creating.
Your use of natural light must require you to sometimes be quite spontaneous. Do you think mistakes can make beautiful photos?
Absolutely, sometimes I'm amazed by how mistakes can turn into some of the most beautiful pictures. But you're not that lucky every time, so it's important to weed out bad shots.