7 things that earned more than kevin spacey's latest film in one day
Kevin Spacey's latest film made less than £100 on its opening day.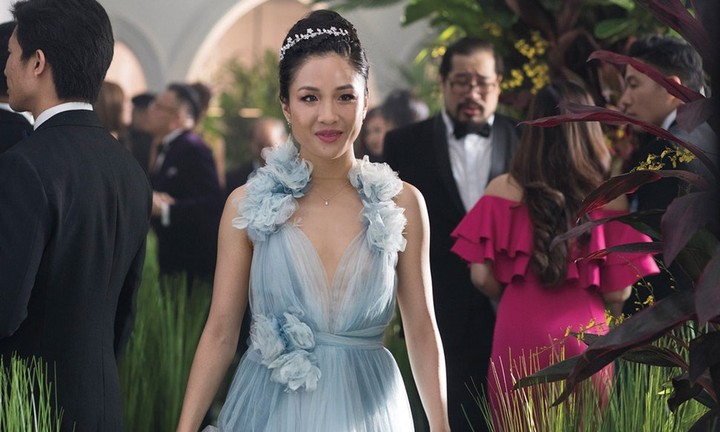 Still from Crazy Rich Asians
Kevin Spacey latest film came out a few days ago. It grossed $126 (£98) at the box office on opening day across the entirety of America. This is not a typo.
Billionaire Boys Club was the last film he made before the sexual harassment allegations against him emerged, and, given its abysmal box office performance, perhaps his last ever. Based on a true story, the film follows a group of rich young men who get lured into Ponzi scheme promising to make them richer. As Indiewire noted, "Billionaire Boys Club provides a strange coda to Spacey's career -- a half-baked morality tale about people who think they can get away with the impossible. Considering Spacey's situation, it's an appropriate finale to this possibly final stage of his career."
It's aligns with a survey we wrote about in May that showed people's viewing habits changes in the wake of the #metoo movement. "They concluded that out of 20 entertainers, only allegations against two of them would cause more people to change their viewing habits than not. Those men are Louis C.K. and Kevin Spacey." Unfortunately, that's still a whole 18 men who people are apparently still ok with watching. But still, the film made less than the cost of a monthly travel card in London between Zones 1 and 3 on opening day. Which will hopefully make the money bags behind the movies think twice before hiring alleged sexual offenders.
Anyway, here's a list of things and people that made more than Billionaire Boys' Club in a day.
These kids
making five figure salaries on Depop

One girl makes about £4000 a month when she's putting time into her Depop business. Divided by the 31 days of August, that's £129 a day. That's £31 more than
Billionaire Boys' Club
made.
A fraction of Crazy Rich Asians' opening day takings
When Crazy Rich Asians opened last Wednesday, it earned $5 million on day one. That's roughly 7936.5 times more money than Billionaire Boys Club made. Well done, world.
Your average day of painting work from indeed.co.uk
A lot of the jobs for your standard day of house painting sit around the £120 mark. Given that Billionaire Boys' Club only scored 13% on Rotten Tomatoes, you'd probably have a better time watching paint dry too.
Mariah Carey's All I Want for Christmas royalties
Mariah reportedly earns £376,000 per year in royalties from her ubiquitous Christmas earworm. Divided by 365, that's roughly £12,129 a day. Granted, the takings are probably a bit heavier in the months of November and December. But still, there are times when it's warranted outside of the festive period (see above). More times than a watch of BBC is worth, we'd guess.
This comedian at Edinburgh
He is very funny and if you're going to Edinburgh you should see his show and contribute to his earnings. If you're not, you should listen to his and fellow comedian Chris Parker's podcast The Male Gayz, which is also very funny.


Adam from Love Island

Apparently
he makes five! thousand! pounds!
for turning up at a nightclub in skinny jeans and fist-pumping on a raised platform next to an ice bucket filled with prosecco. He is doing 61 of these personal appearances this summer. That is £305,000. But he also gaslighted on the show which proves that unfortunately, not all gross men get their comeuppance.
Cumulatively, the 131 who won $38 playing HQ Trivia's 80s theme night
Well done, HQ-ties.