meet i-D's antipodean class of 2018
In partnership with Gucci, who've just launched a dedicated New Zealand site, we're celebrating the young creatives using their talents to define a generation.
Aretha wears Gucci denim dress with lace detail and GG canvas over-the-knee boot. Brooke wears interlocking G technical jersey jacket and baseball cap with NY Yankees patch.
i-D's Antipodean Class of 2018 is made up of musicians, photographers, activists, models, creative collectives and much more. A lot of the people you'll meet below claim a few of those categories for themselves, sometimes taking up two or three. It's an example of a new generation of talent that refuse to be boxed in. They're defying expectations and using their talents and voice to define what it means to be young and creative in 2018. These are the talents who have excited, inspired and challenged us in 2018. We can't wait to see what they do next.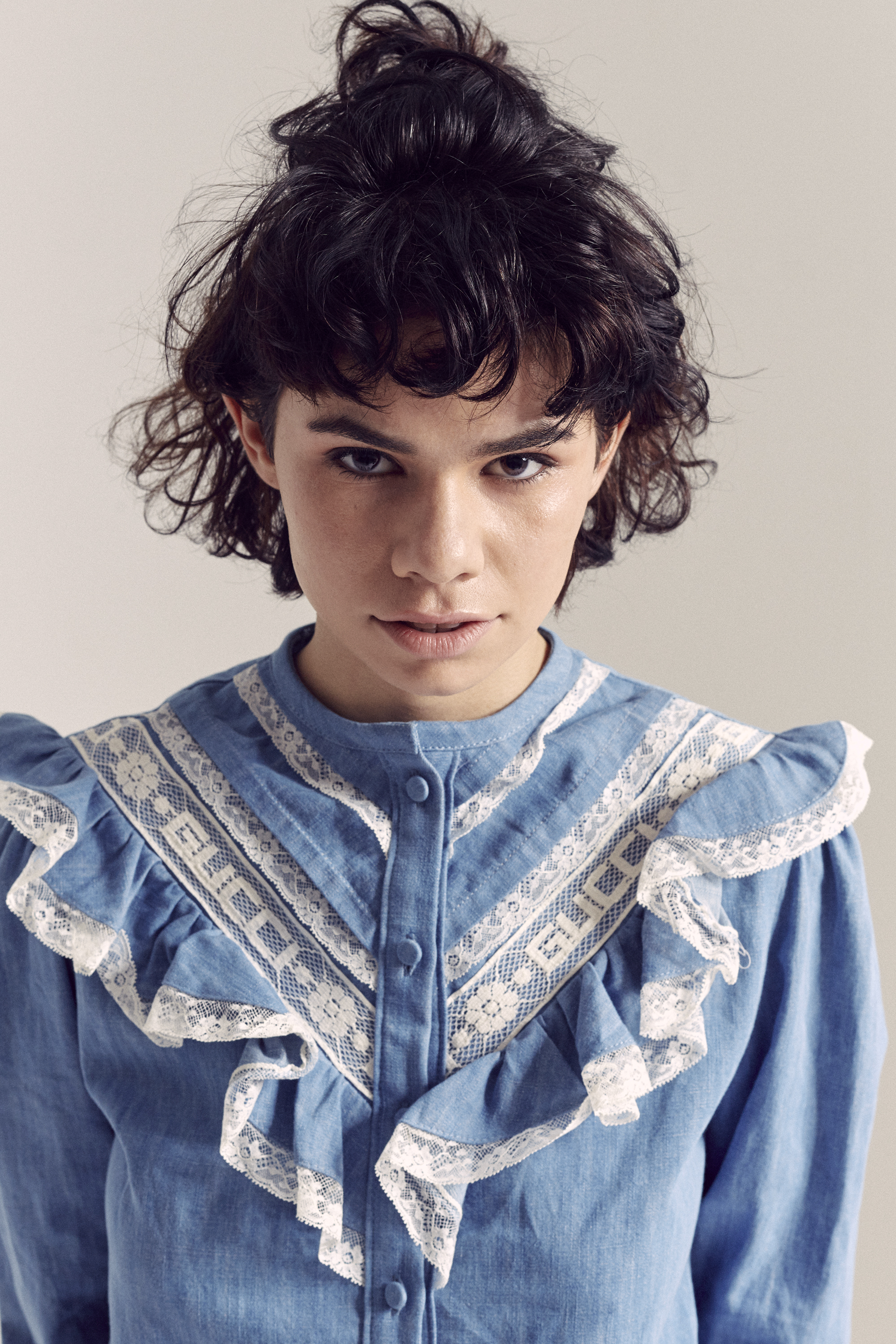 Aretha Brown, Student, Activist
"As an Aboriginal person you don't really have the privilege of deciding to be an activist. I think my activism was first legitimised when I spoke at the 2017 Invasion Day rally when I was 16, and then when I was elected Prime Minister of the Australian Indigenous Youth Parliament. My family is a huge inspiration. My grandma was part of the stolen generation and didn't get to go to school or learn our language. I almost feel like it's my duty to pick up where she left off—to keep telling our stories and help bridge the gap between the two worlds, in a sense. Right now though I'm focussed on passing Year 12 maths, being the first person in my family to go to university and ultimately helping young Indigenous people feel represented."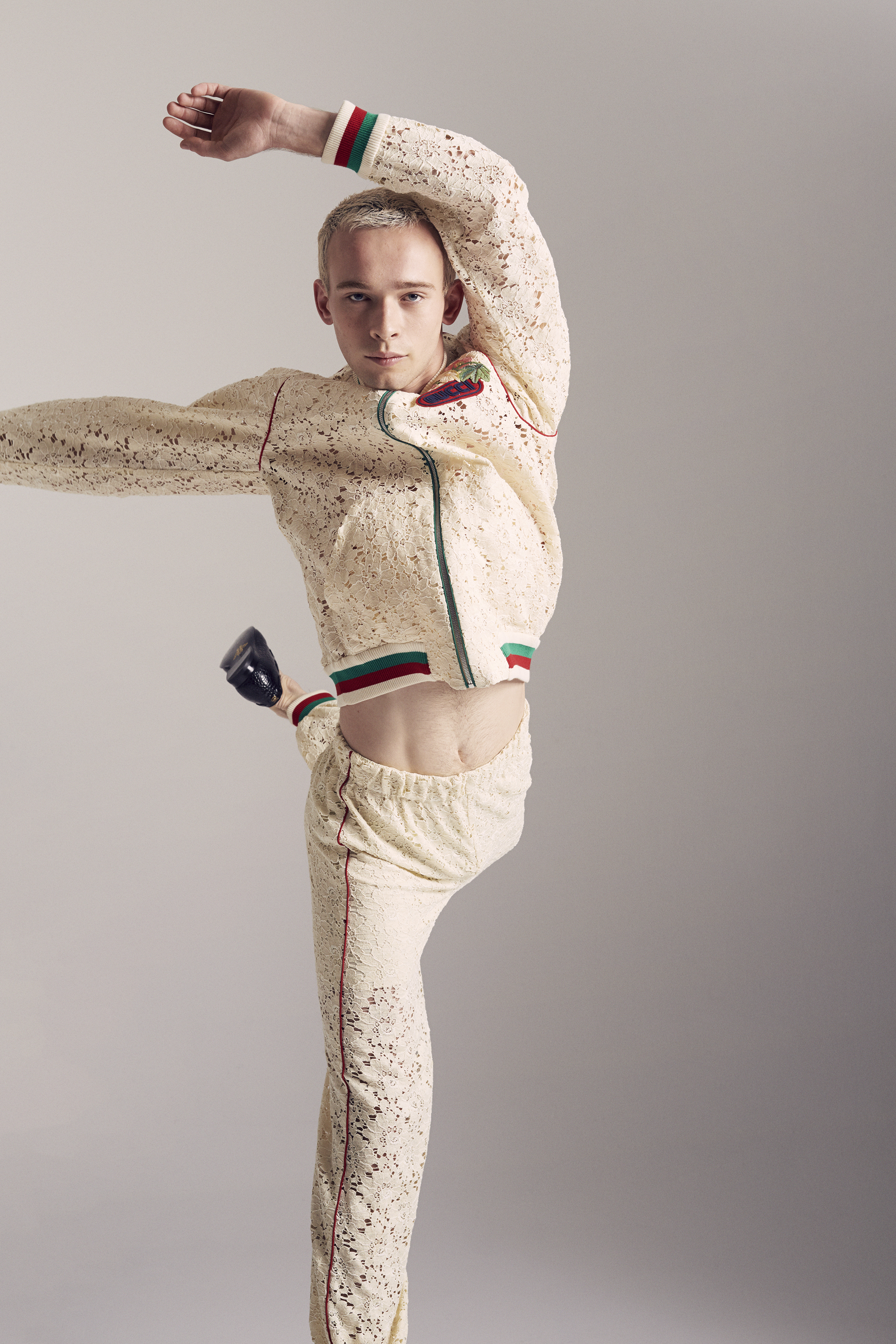 Gussy, Singer, Dancer, Filmmaker
"I studied dance for fifteen years and that's what I was always intending to do before I had a freak out and realised that it wasn't sustainable. I went to film school and started mucking around with Garage Band, teaching myself the basics of production and songwriting. I've been writing music for four years now. I think that by being confessional and candid about my confusion, it kind of validates the feelings and experiences of others going through something similar. I feel like this is a really nice exchange to have with an audience—the idea that you're sharing and allowing people to feel that they have a right to share also. I plan on continuing to be visible in the world as a gender fluid or non binary person, I like the idea that I can make a small difference."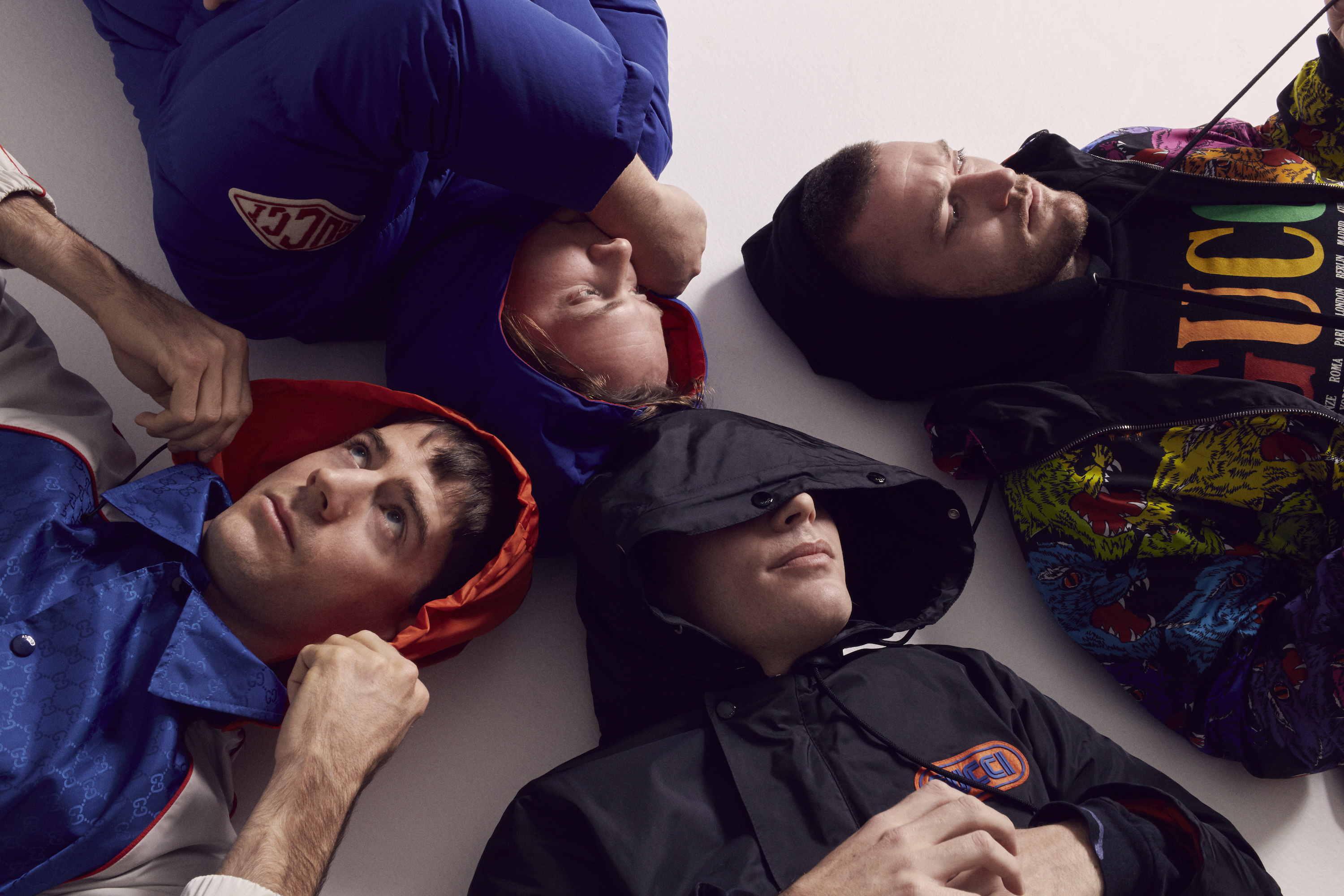 O.Z.O, Creative Collective
"OZO is four aesthetically-driven members with a single vision. We aim to encourage and facilitate independent and DIY ethics across all channels, and shake the formalities of "the scene". We act as cultural facilitators by taking a strength-in-numbers approach and encouraging people to adopt the idea that "the object is more" when it comes to their chosen practice. We recently curated The Ozone Exchange, a zine fair with a difference promoting the cross-pollination of the multifaceted nature of the Sydney scene, followed by an unsanctioned rave at an undisclosed location. If we could tell people reading this one thing it would be, "start today"."
Byron Spencer, Photographer, Musician
"I describe myself as extremely sensitive, possibly quite weird and maybe a bit of a performer. I would like to say I am caring to my family and friends and that I find it hard to come to terms with that I've grown up. I organically slipped into the world of photography and it took me a long time to feel like I was worthy of saying "I'm a photographer". I also studied music theatre, which has informed a lot of what I do. Creating a world and emotive imagery is something I find so magical. I want to create sensory experiences with what I do, something that is more than just an image, and something that can transport you somewhere else. Not controversial, or cool, just something beautiful and optimistic, which I kinda think we need more of at the moment."
Brooke Powers, DJ, Musician
"I think the incredible thing about Melbourne and the underground dance music scene here is that it's not a question of trying to book for diversity because a lot of the best DJs here are queer; they are girls, that's already just how it is. There's definitely been an incredible shift in the past few years to change the way we think about clubbing in terms of diversity, in terms of making it safe for different types of people, in terms of accessibility. We used to go to straight parties because they played the best music. We would go and take over the space and be the most outrageous bitches in the club. Now it's a lot more chilled, you can go to any bar or gig or club and just know there is space for you. I think intention is really really important. Intention to heal or be more brave, intention to be more loving or to be successful. That is going to be your first step. You need to be ready to give up who you think you are and what you think is important in your life. You need to be ready when the opportunity arises to break down what's comfortable knowledge about yourself and be open to whatever comes up."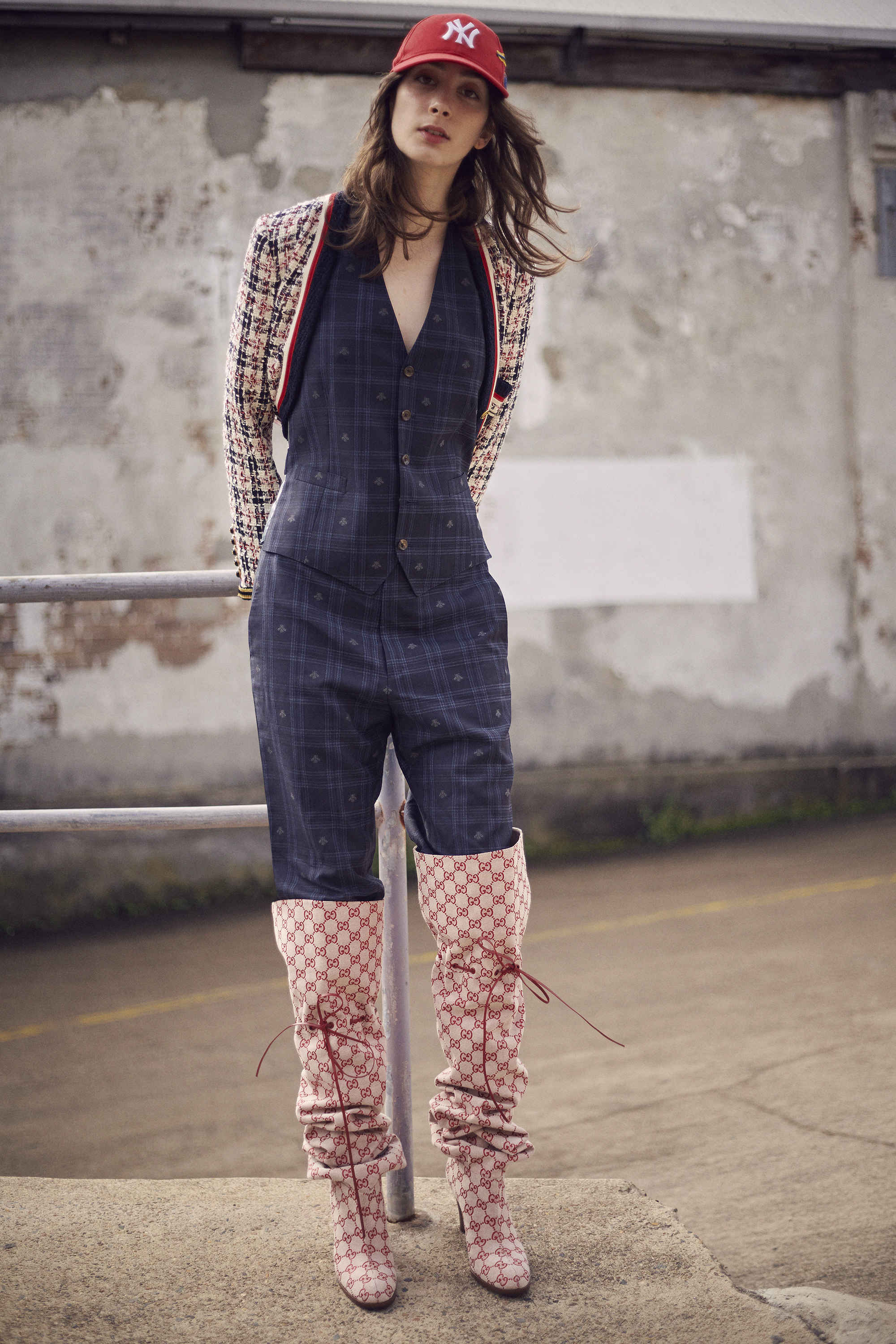 Johanna Bear, Model, Artist
"It sounds cliche but I am a perfect personification of my astrology signs: Taurus Sun, Virgo Rising and Sagittarius Moon. I think I can come across as reserved and shy, but I am much more fun once I get to know you and really open up. While I was studying a double degree in Arts and Law, I started creating collage artworks. Originally it was just a fun personal project but then companies started approaching me to create works for them. Now that I've finished studying, I hope to continue creating collage works while I pursue a job as an art curator. In the future I aim to bring my stance on politics and human rights to what I do. Perhaps it is too optimistic to think that art can bring about positive change on a grand scale, but I do believe there is scope for creative fields to powerfully connect to people and trigger greater empathy. If I could tell everyone one thing, I'd say be kind and stay optimistic about the future."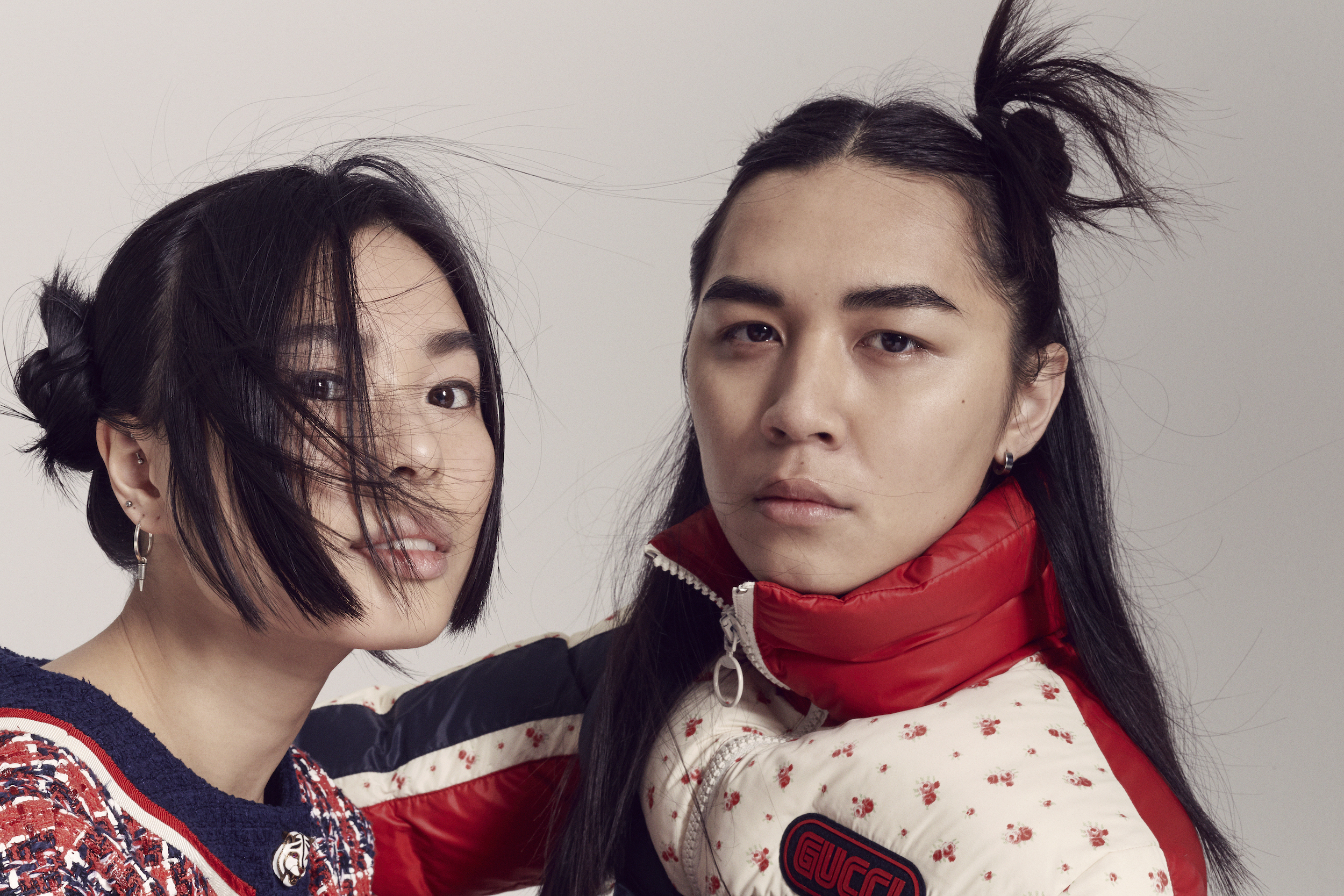 Agnes Choi and Kenneth Pan, Grad Designers
Kenneth: "I was born and raised in Western Sydney by my parents who arrived as refugees. The West is a richness of immigrant culture and has helped inform me of the ways in which people of colour navigate the politics of living in Australia. I identify as Asian-Australian and of trans experience. Currently, I'm working on my first thesis collection that draws from the legacies of activism by queer and trans people of colour, and the rejection of Western, colonial, capitalistic consumption through the material language of organic cotton as a new luxury. Overall, the body of work attempts to queer garments out of the oppressive gender binary while activating sustainable practices and artisanal craftsmanship locally and abroad. It is a hope to induce longevity and value into clothing that empowers socially conscious thinking and community. Our struggles are collective, therefore, our freedoms are too."
Agnes: "I do fashion and textile design because I have a love and fascination for the craftsmanship and intricacy of good design, but more importantly, I do it to challenge the conventions of Western fashion, particularly exploring the complexities of social and cultural representation. Right now I am in the depths of a major project that aims to transcend Orientalistic representation of culture in the Western fashion industry. Drawing from personal experiences, as well as voices of other Australian-born Chinese, I hope to express the melancholies and suppressed joys of growing up in two contrasting cultures through fashion. I hope I can offer Australian-born Chinese a stronger sense of identity and community through clothing, and instil courage for anyone that doesn't belong."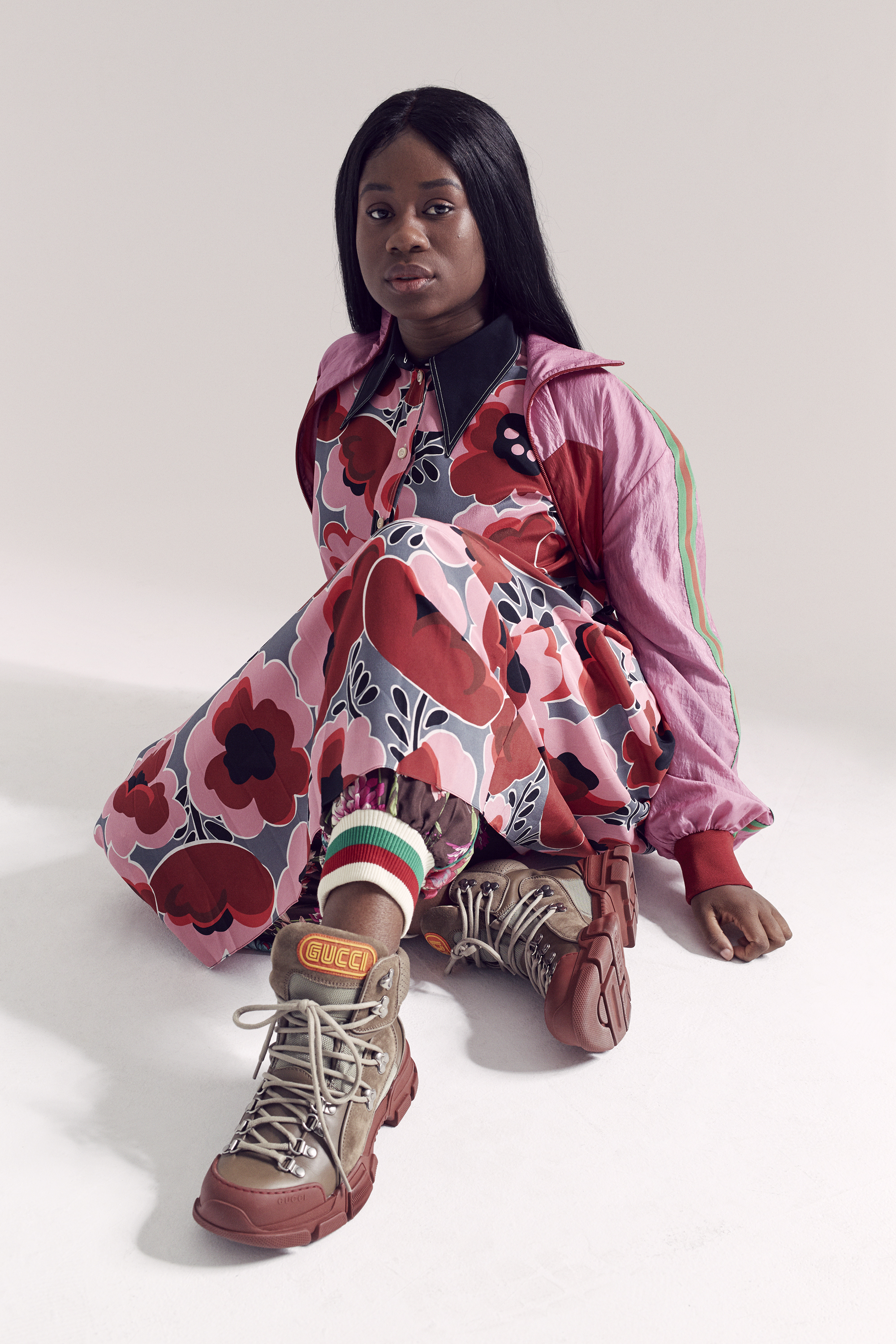 Sophie Grophy, Rapper
"I was born in Nigeria, raised in New Zealand and moved to Melbourne six years ago. I have a lot of determination and over my life I've learnt to persevere no matter what. I write music from personal experience and also things that I see happening to other people. Honestly, the reason I make music is because I am fascinated by how it can change you and switch your mood. It's powerful and I am so fascinated with that. I live to perform and see the reaction from people who appreciate my music. I am just like 'OMG' and so grateful for it. My advice would be to always believe in yourself and control your emotions."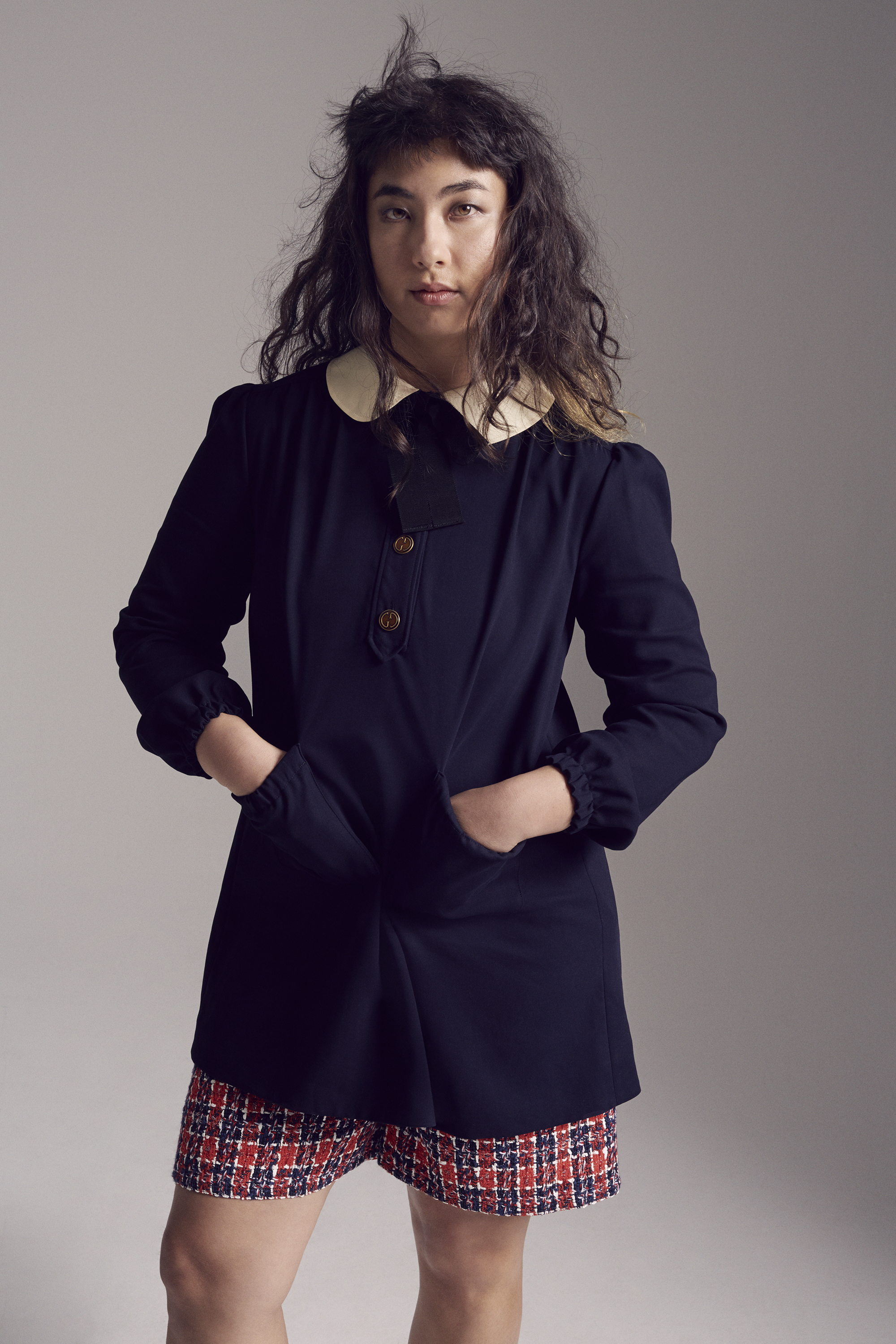 Danielle Karlikoff, Jeweller
"What I like most about living in Sydney is its geographic and cultural isolation from all the fabulous art and design capitals the world. It makes you hungry and gives you space. I make things, mostly jewellery, on a commission basis at the moment. I do it because I love it and people seem to be buying it. What I would like to do next is make jewellery for tables, walls and clothes. I'm hoping to create as much beauty as I possibly can for this world in this lifetime and I would like that to take many forms, from lifestyle to style to work and how it's made. If I could tell everyone one thing, it would be that scrolling poisons the mind. Read some books. I've been making an effort to read more lately - probably still not as much as I scroll - and it's been truly life changing."
Stellar Luena, Artist
"I'm an artist who draws for a living because it makes me feel happy and fulfilled. I'm actually pretty cynical, but in a weirdly optimistic way. I think most things in the world suck, but at the same time I think they have tremendous potential to be better, which makes me excited. A lot of my motivation for making art has to do with trying to make the world feel like a place people want to live. I think art is important but also overlooked. In a time when people are struggling all around the world, having an outlet and some relief from those things can help improve quality of life. I want to show people that they don't have to accept the limitations put on them by others, that they can make their own path. If I could tell everyone one thing, I would quote my dad who likes to tell me, "don't be scared and don't be lazy".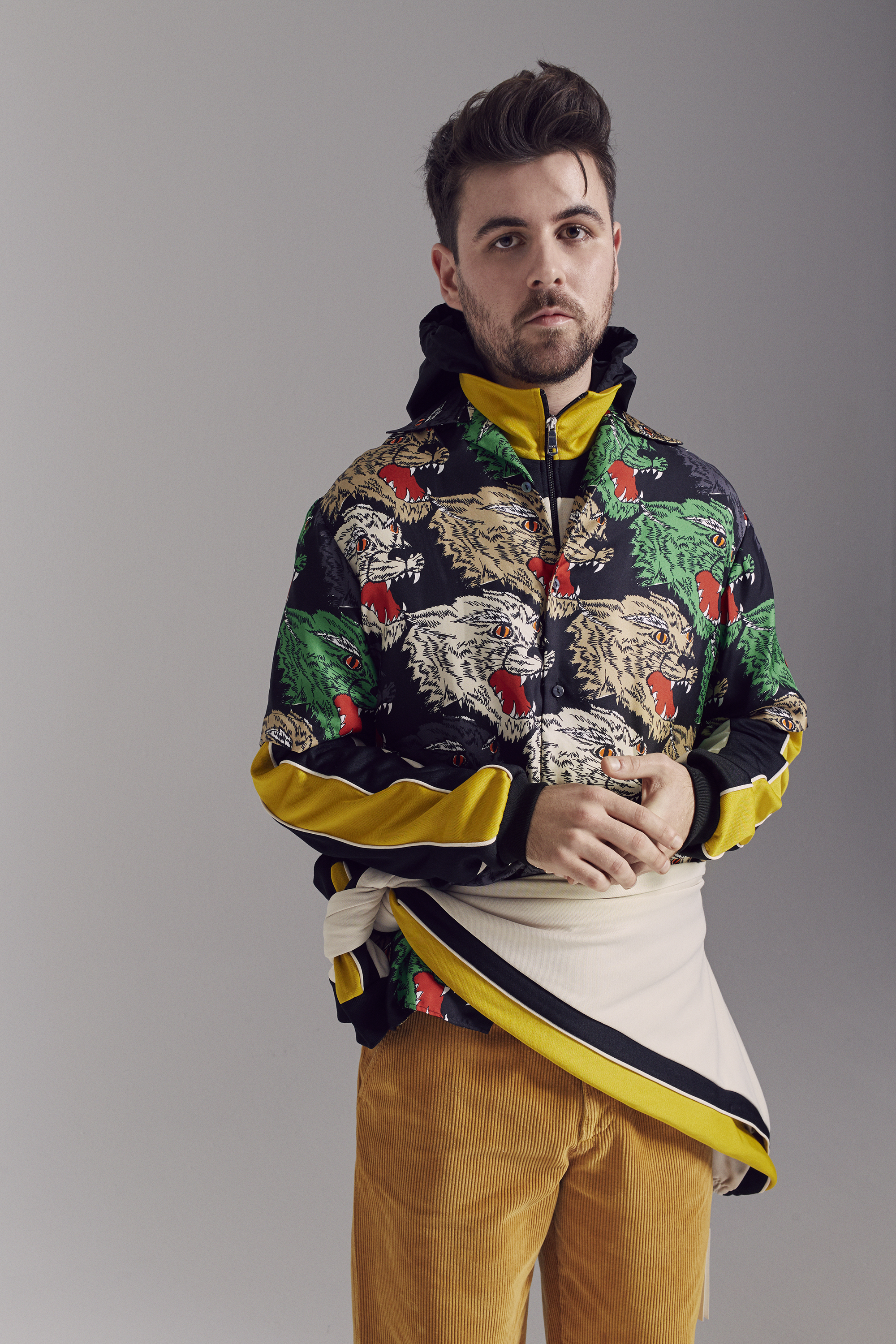 Arnad Hajdic, Photographer
"I was born in Bosnia but right now live in Canberra where the weather is nice, and the people are kind. I grew up wanting to be really good at basketball and started taking videos of my friends doing stupid stuff around the age of 16, which is where my interest in cameras began. With my photography I like catching interesting people in a different light and for the rest of the year I'm working on a big project based on the Yugoslavian war. In terms of my future I'd like to make a difference by smiling more and encouraging others to smile more. I hope to use less plastic over the next few years and one day buy my mum a Tesla."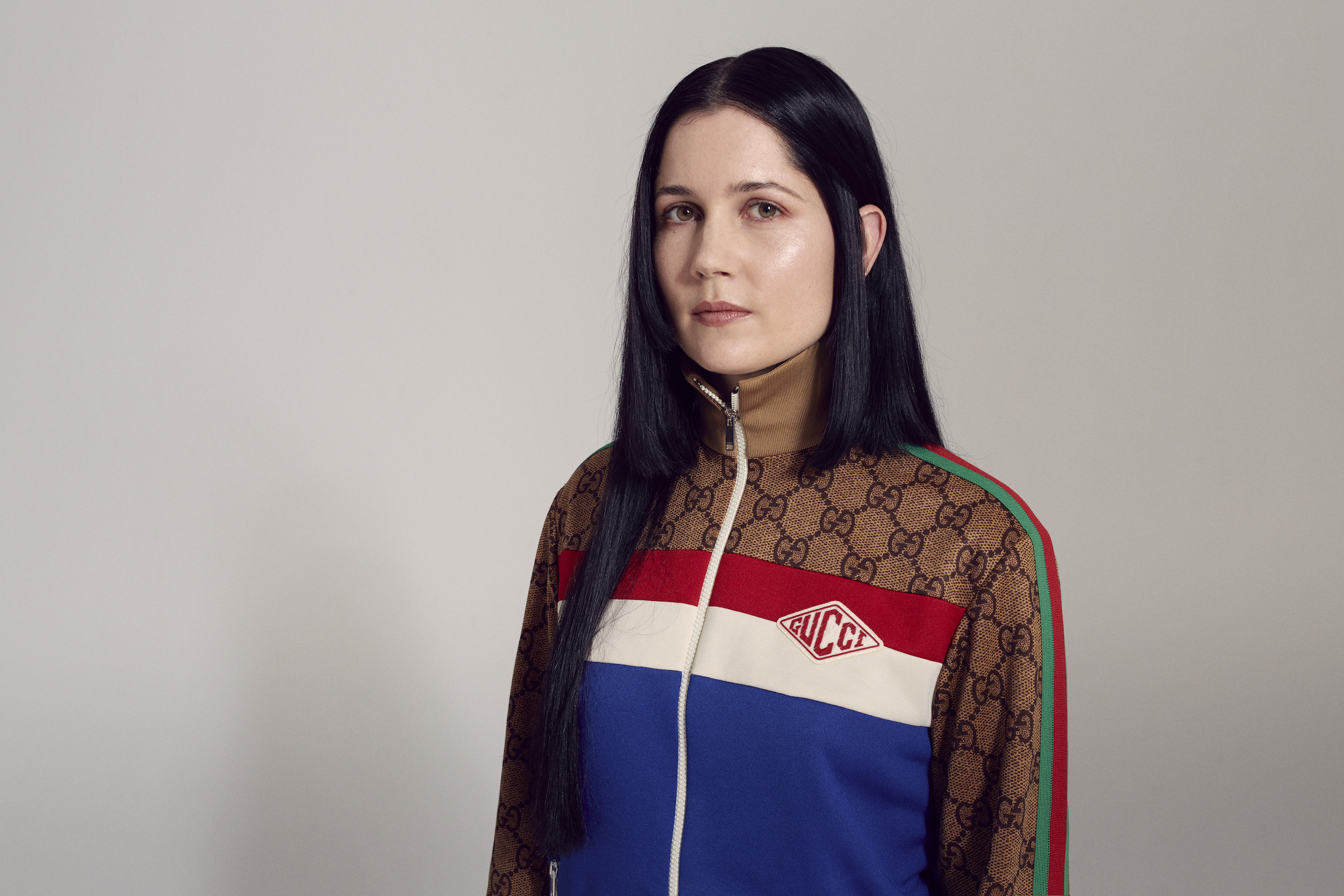 Danielle Plaisted, owner Distal Phalanx store
"I started Distal Phalanx because I wanted to open a clothing store that stocked brands that my friends and I liked but couldn't buy in Australia. Running a small business solo is challenging — trying to keep on top of every aspect of the business and maintain a social life is hard. Initially I started by saving money from my other job to buy stock, opening the space, as well as trusting that I was going to be able to continue operating without investors, was a huge risk. I feel like more and more shops are realising that the old retail model is dying, you have to keep the experience dynamic or people will get bored. I have met so many beautiful people who like supporting independent designers and I love it, so it never feels too much like work."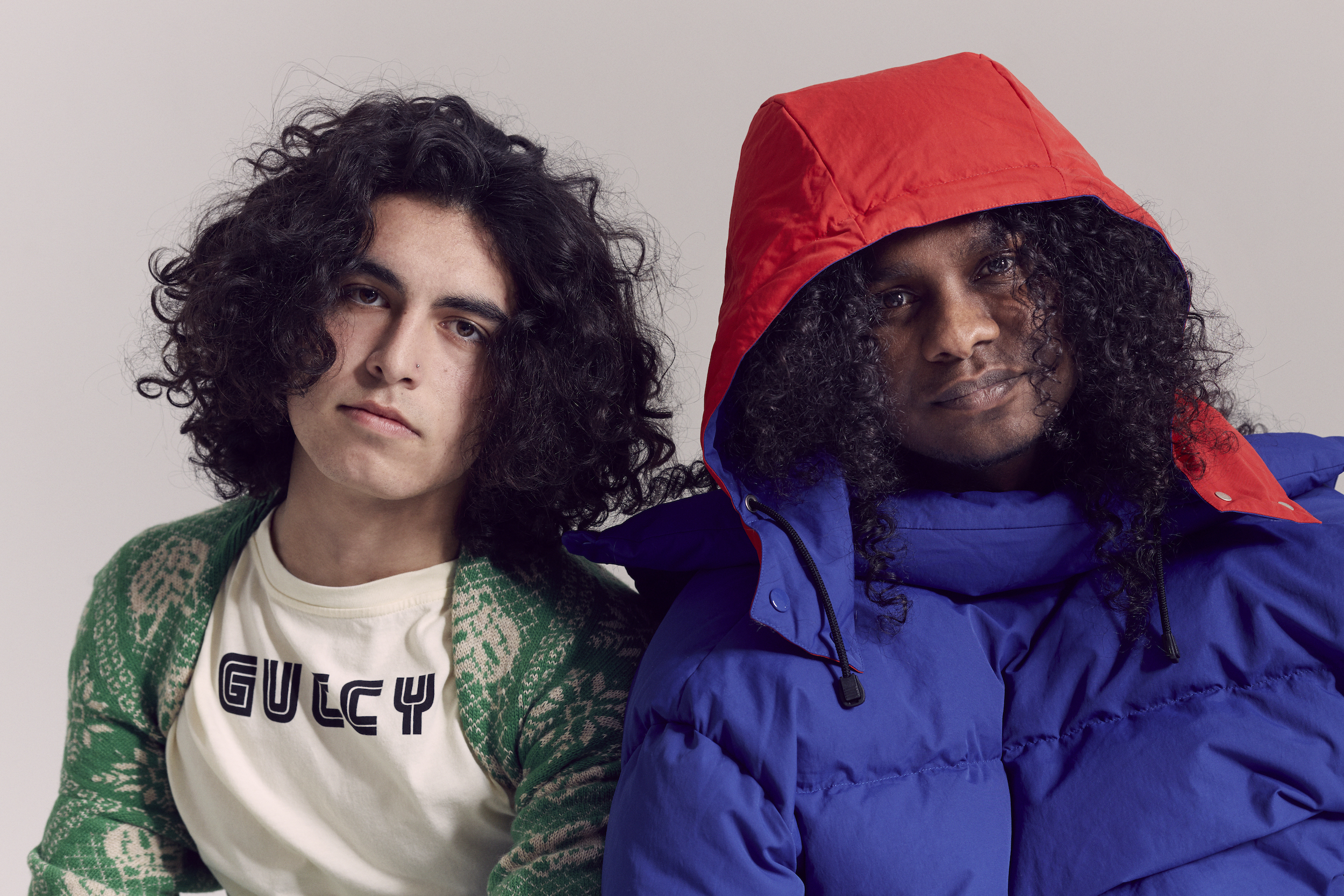 Kian and Bakerboy, Musicans, Dancers
Baker Boy: "I live in Melbourne and do rap and dance performances. I met Kian in a community called Beswick where we became close and started working on music together, including my song Cloud Nine. I think it's crazy that we're already reaching a larger demographic and going overseas to play. My advice to anyone reading would be pretty simple: keep going, keep doing what you're doing, and if it gets hard, really hard, don't just quit. Stop for a moment, take time off, have a break, jump back in and keep pushing. Never quit. Keep going. That is my motto everyday."
Kian: "I am singer and songwriter. Doing Cloud Nine with Baker Boy was amazing and right now I'm working on my own stuff. We're about to play Splendour, which we're really excited about. My advice would be to keep motivated. I write a few lines everyday and it keeps me going, knowing I have been productive. Don't worry about how old you are or if you have a disadvantage because you always end up finding a way to pursue what you want."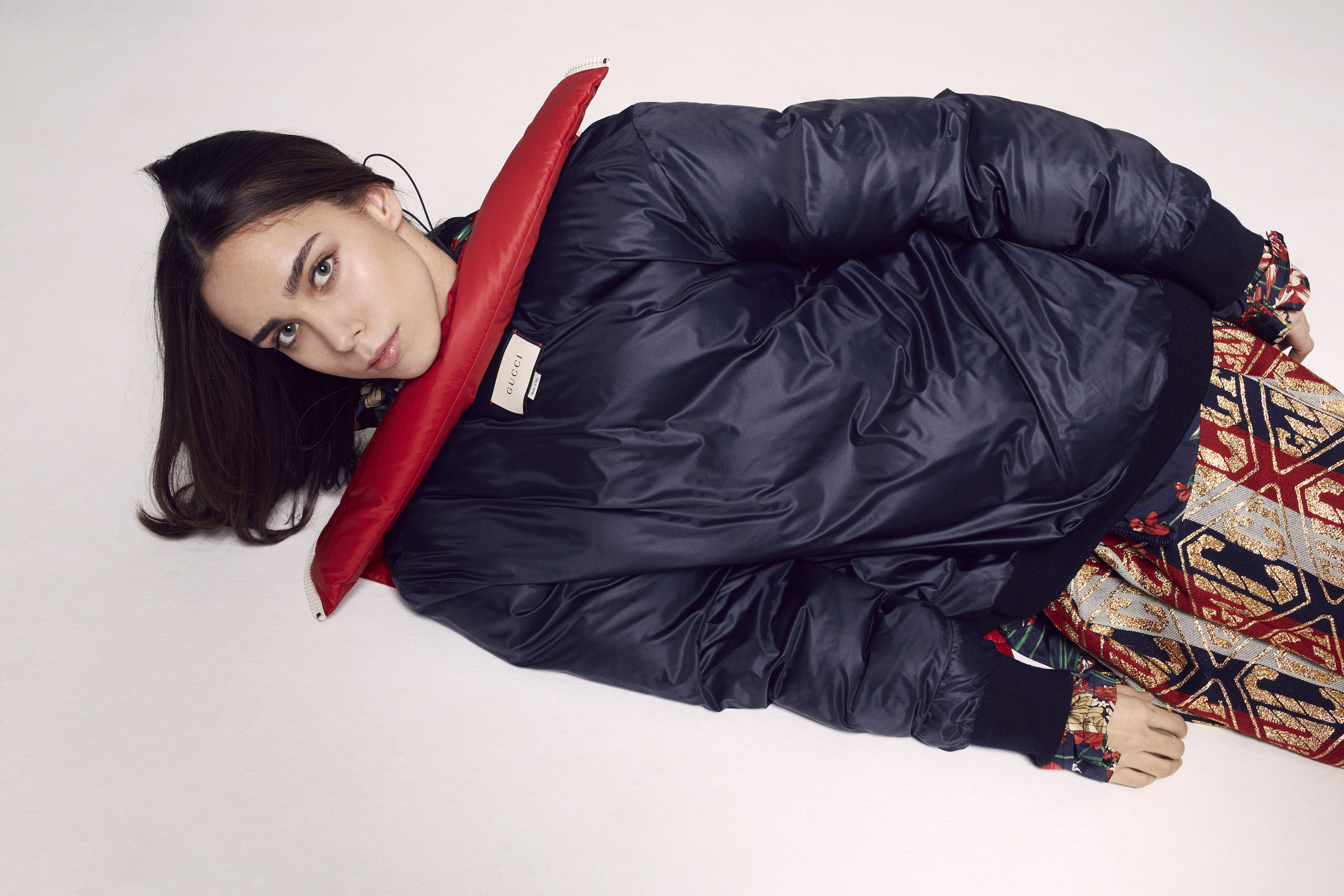 Samantha Diorio, Designer
"I'm a fashion and textile designer with a passion for image-making and art direction. I do it for my mental and spiritual health, it's my outlet for so many things and helps me get through some of the most challenging events in my life. I love creating as it gives me a sense of purpose. Being able to have my work presented at the Powerhouse Museum and getting a scholarship to study a Masters at Parsons School of Design in New York is something I still pinch myself about everyday. Although my achievements don't define me, I find that just being and staying authentic is what I'm mostly proud of — within myself and my design practice. Authenticity in self-expression is one of the most important things to have in this world as it allows you to reach your full potential and ultimately discover your life's purpose… to discover what makes your soul sing and to find the thing that gets you up every morning."
Gian Manik, Artist
"Right now I mainly paint. I used to do more installation, sculpture and video and although I tend to stick to painting now, it changes all the time. I'm originally from Perth and used to be the singer in a metal band called Mass Birth. Now I'm based in Melbourne and work with friends on different creative projects and curate regular shows. I collaborate with fashion labels, style video clips, create album artwork and do a bit of stage design. During the day I do research and development and design recipes for an organic food company. I don't necessarily have a goal, other then just working and putting out good work but I'm in a 'yes' phase and I am really enjoying it."

All talent wearing Gucci, available to shop online now for the first time in New Zealand. Their New Zealand site, blending brand and product storytelling, explores the inspiration behind the house's collections providing a special insight into the world of Gucci.
Credits
---
Photography Charles Dennington
Styling Charlotte Agnew
Hair and Make-up Colette Miller, Xeneb Allen, Claire Thomson using Kat von D, Kyye Reed
Photo assistants Samuel Costin, Isaac Brown
Fashion assistants Claudia Tilley, Vicki Liang

Paid partnership with Gucci. All clothing Gucci Pre-Fall.