Photography Mitchell Sams
john galliano's transformative margiela show is for the fearless non-conformers
Inspired by today's Generation Z world where "there are no rules — you write the book", Galliano presented Artisanal-inspired ready-to-wear that blurred the gender binary.
|
27 September 2018, 9:42am
Photography Mitchell Sams
Mutiny was in the air at Maison Margiela's first truly co-ed ready-to-wear show. Alongside the Maison's genderless spring/summer 19 show, creative director John Galliano launched his first fragrance, Mutiny as its supporting Fabien Baron-directed short film played out on giant screens both inside and outside the showspace, even appearing on screens attached to handbags. The powerful truths delivered by the six mutineers -- singer, actress and dancer Willow Smith; singer Princess Nokia; model Molly Bair; model Hanne Gaby Odiele; actress Sasha Lane; and model Teddy Quinlivan -- covering issues from self-confidence to bullying to transgender youth, distills the value of a new generation that question everything. Inspired, Galliano is doing the same.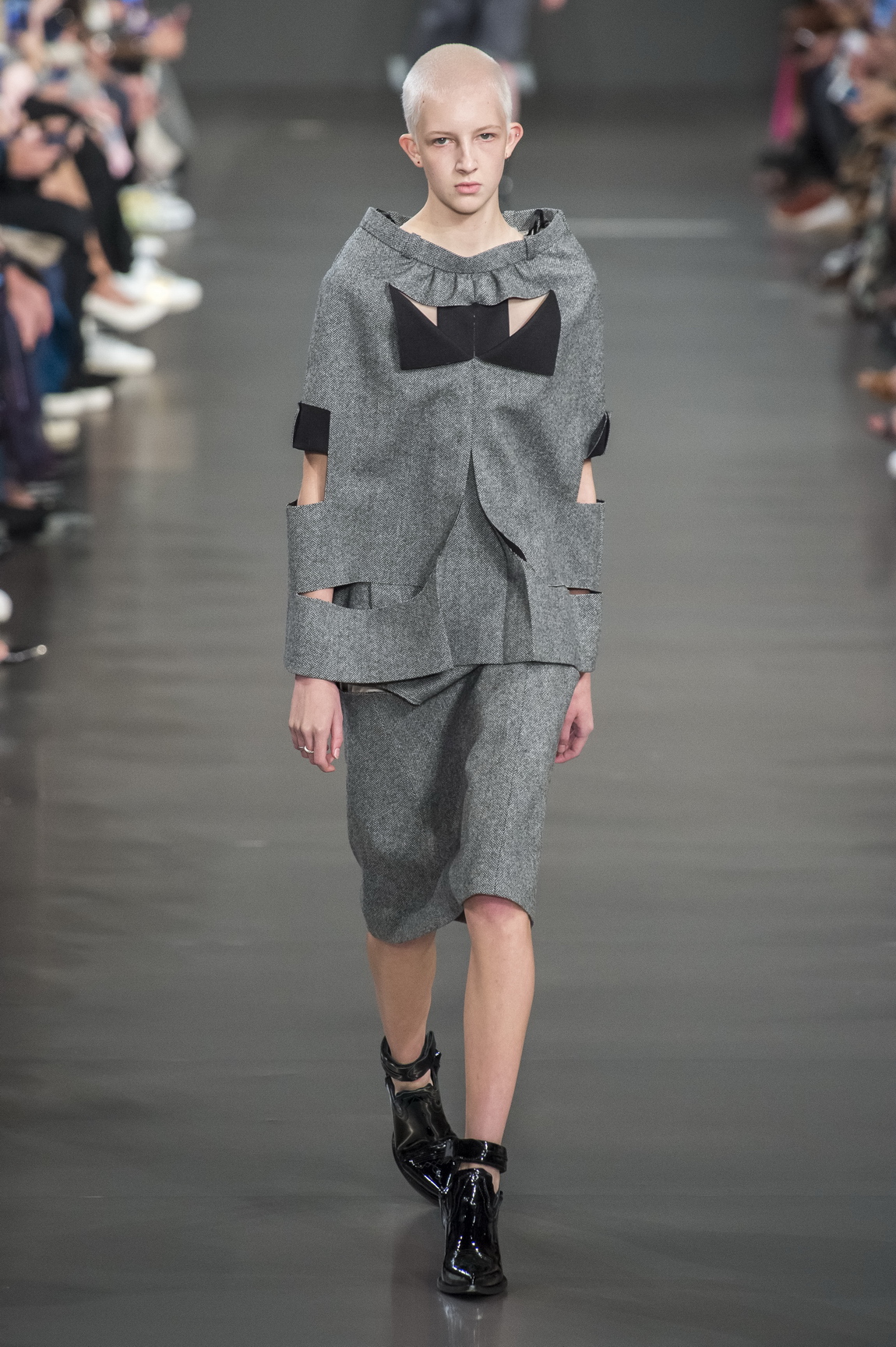 Just before one of fashion's most controversial and creative of talents joined Maison Margiela in 2014, its elusive founder left John Galliano a simple instruction: "Take what you will from the DNA of the house, protect yourself, and make it your own." From the moment he stepped into the maison that Martin built, Galliano has followed those words of encouragement. Over the course of three years, he has confidently cut, copied and manipulated existing codes and introduced a growing number of his own. The result is a captivating conversation between two masters with two distinct yet complementary voices. And what a voice Galliano has! Hear it here on the Maison's fashion podcast, The Memory of... With John Galliano. As he settles into his new home, the ideas of his Artisanal lines -- nomadic glamour, dressing in haste -- are increasingly influencing his ready-to-wear. After his binary blurring Artisanal men's show in June, Galliano pushed it further for spring/summer 19.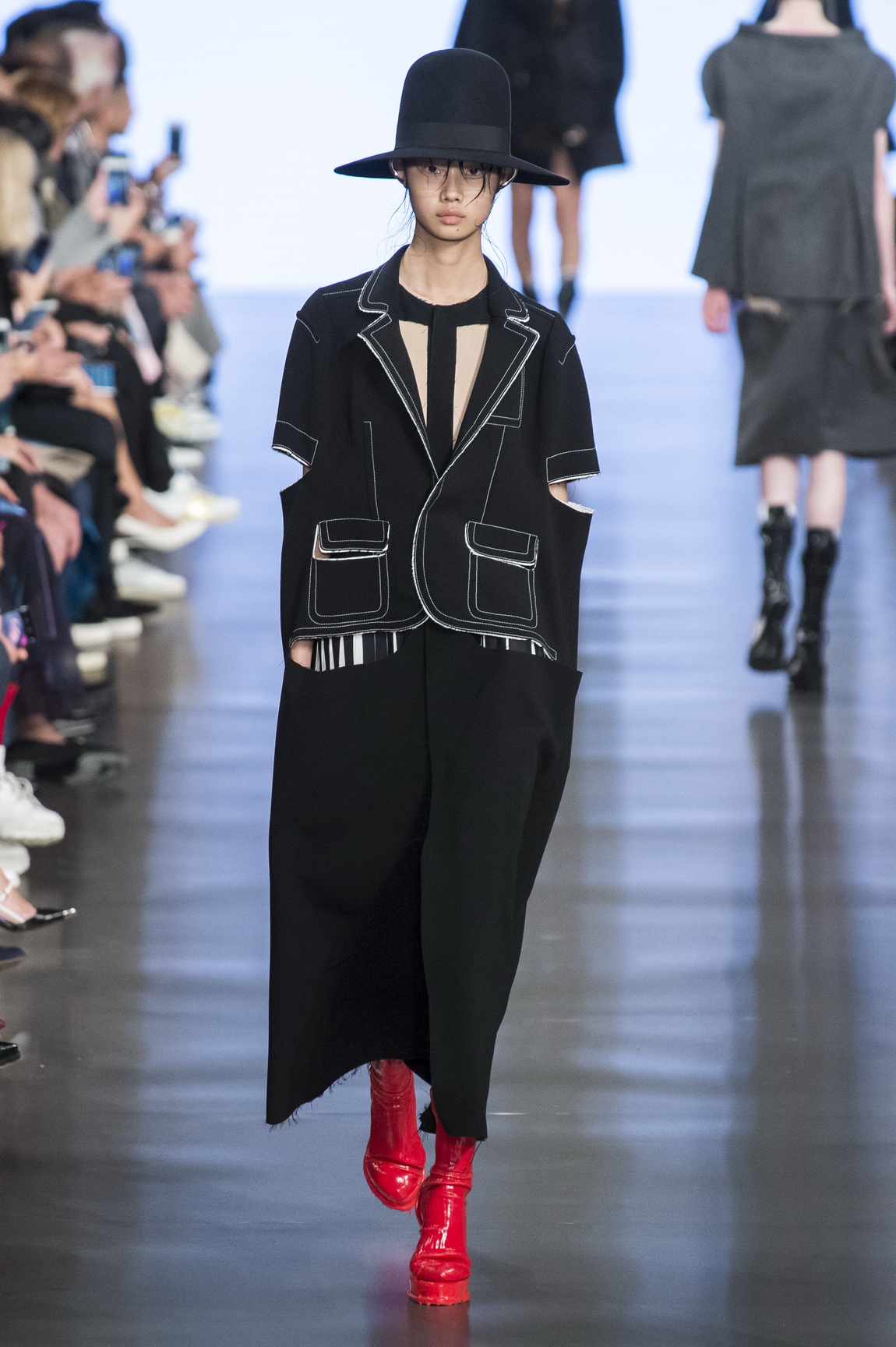 "I'm not trying to make boys look like girls, or girls look like boys, that's not my intention," he explains on the latest podcast, "but what I'm feeling from this new generation is that they're questioning traditional values and everything they stand for. That's what's happening and it's greatly inspiring me." The result was a possibility-pushing, sartorial freedom of expression and gender fluidity. A collage of capes; the memories of garments that are no longer there; wipe-clean vinyl trousers, tech-infused accessories and so much more.
"The idea is to incorporate the very concept of transformation through cutting," he explains.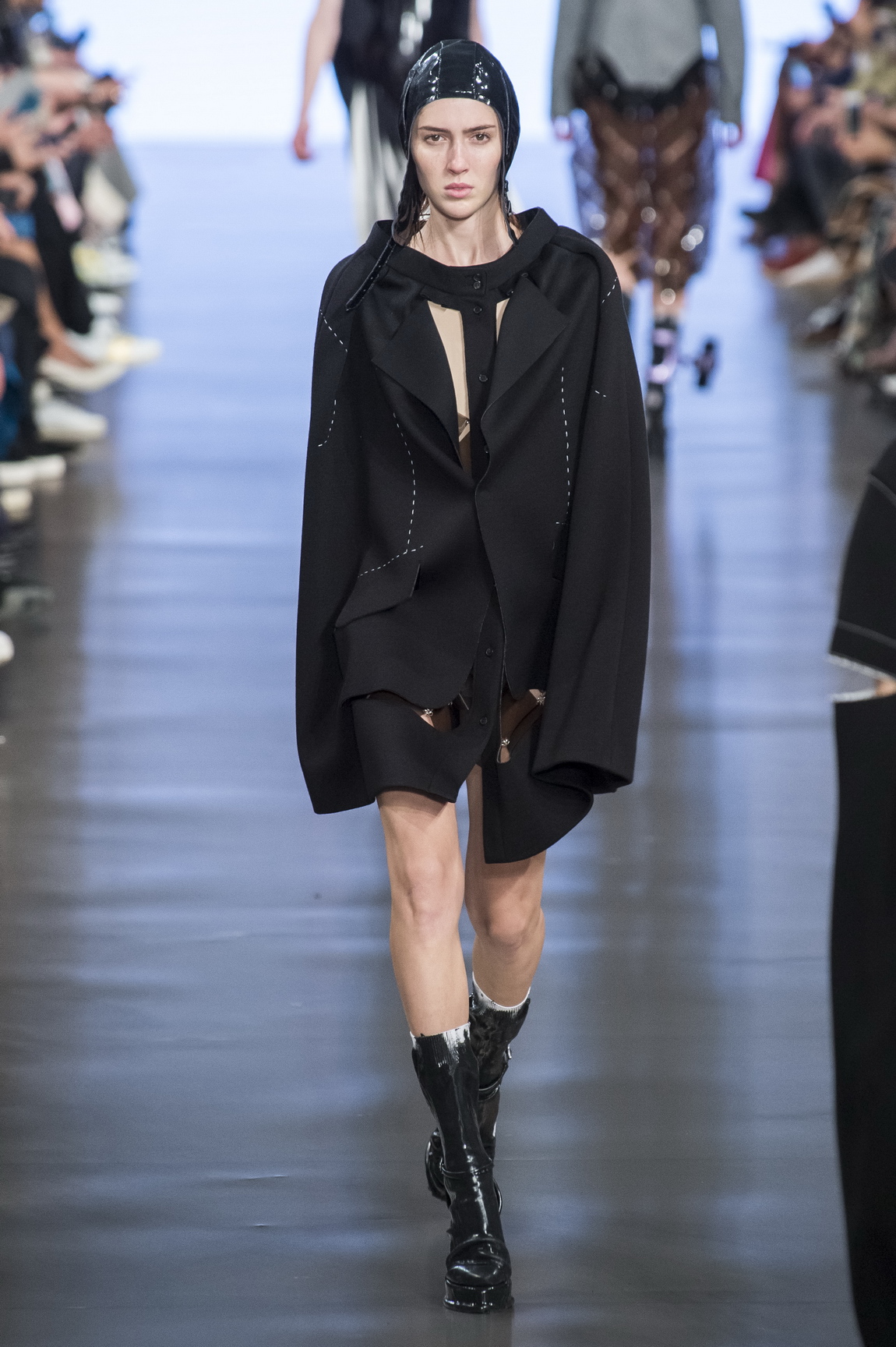 The opening look was a skirt in light grey herringbone tweed worn as a cape and cut into the memory of a jacket worn with décortiqué Santiago boots in black leather. There was a shift dress in crêpe jersey cut into the memory of a bustier dress with white topstitch and white lining. There were socks and sandals in blue silicone. Over all, Galliano deepened his explorations into fit, cut and drape without consideration for gender for women's and men's wardrobes. "I feel so uncomfortable even using the words men's and women's, but step-by-step John," he adds before a cackle.
In this new genderless approach to his design process, Galliano is freed by the seemingly endless surprises and infinite transformations to be discovered at his cutting table. The time to be who you truly are is now.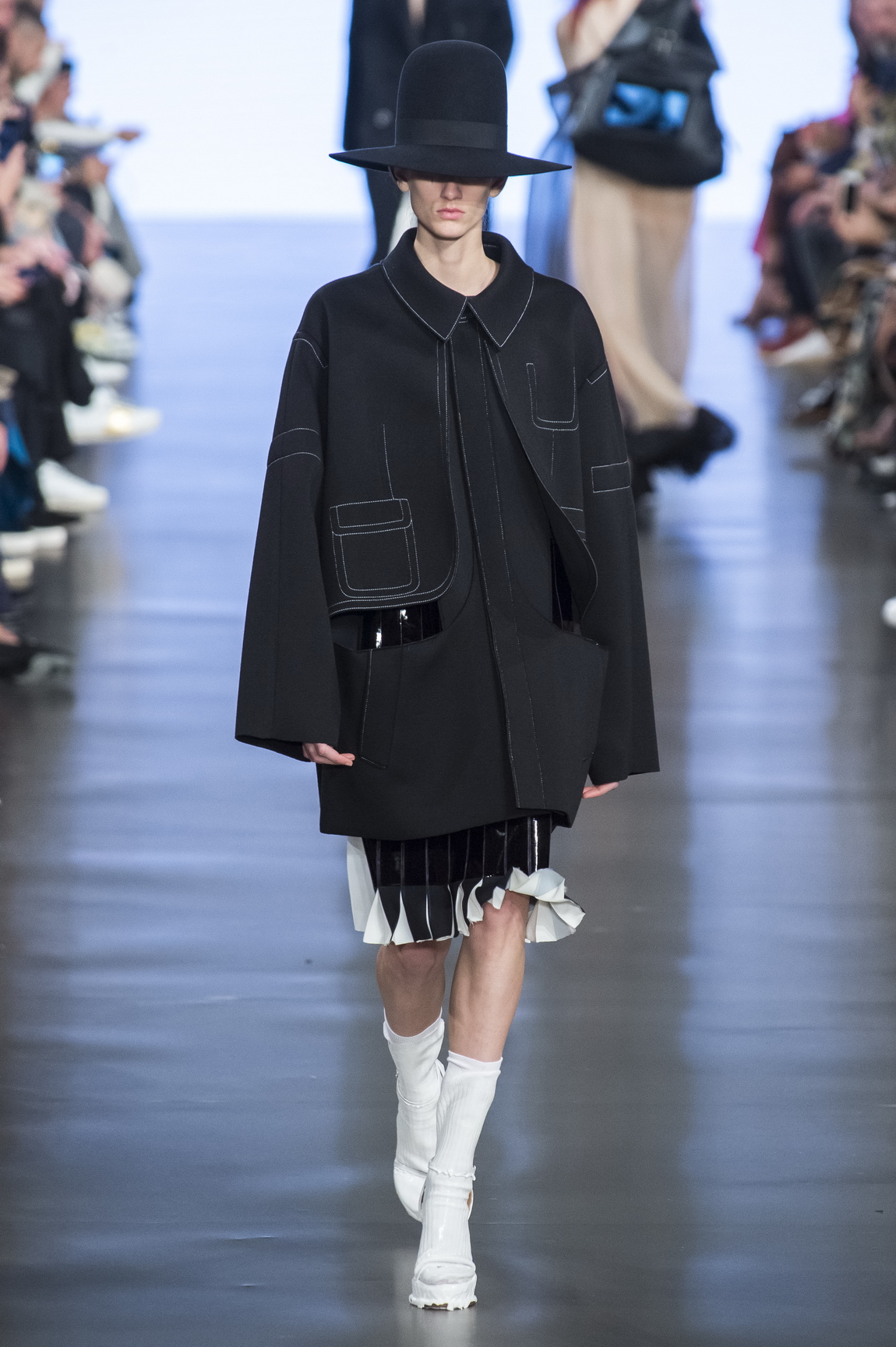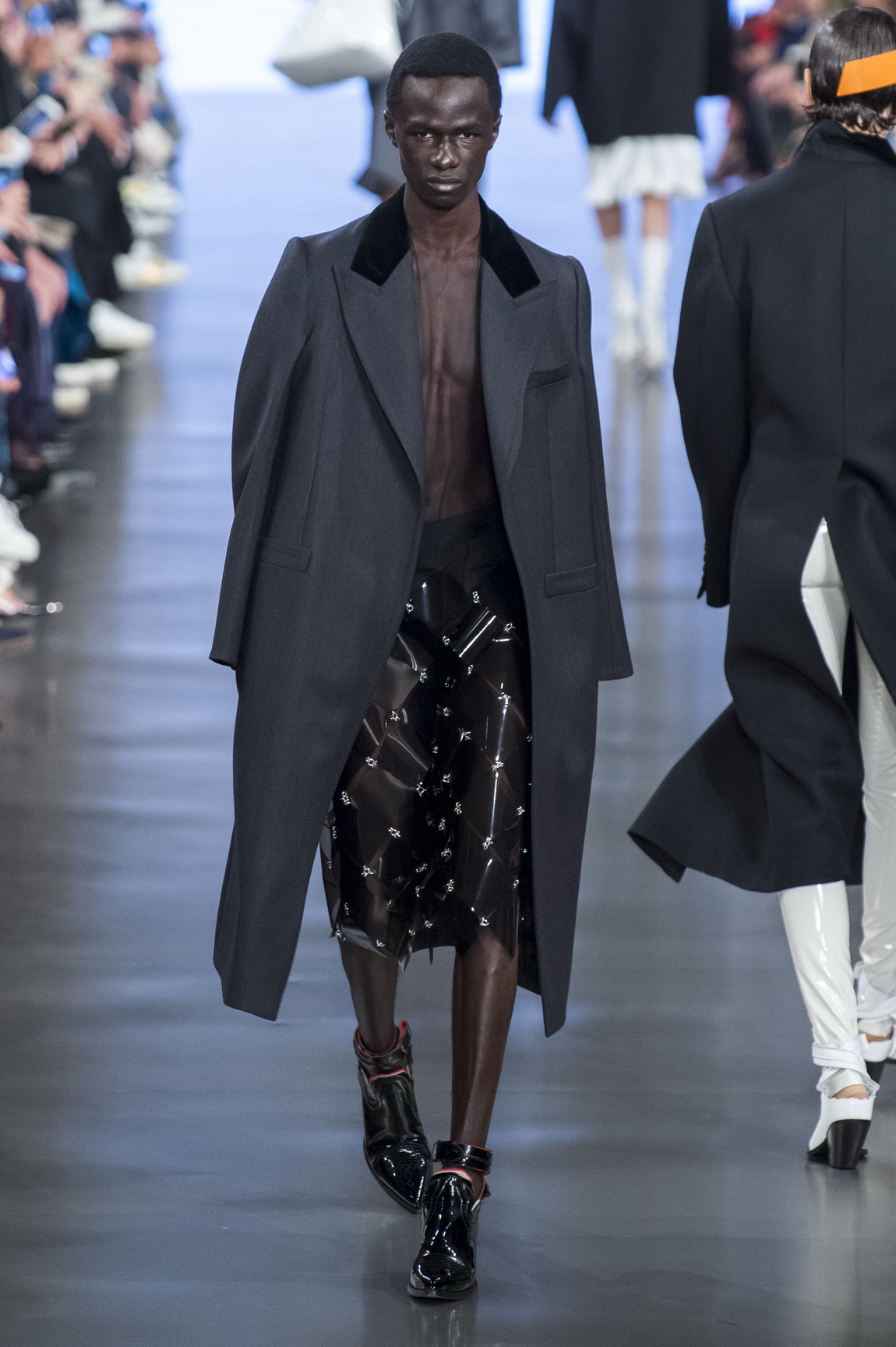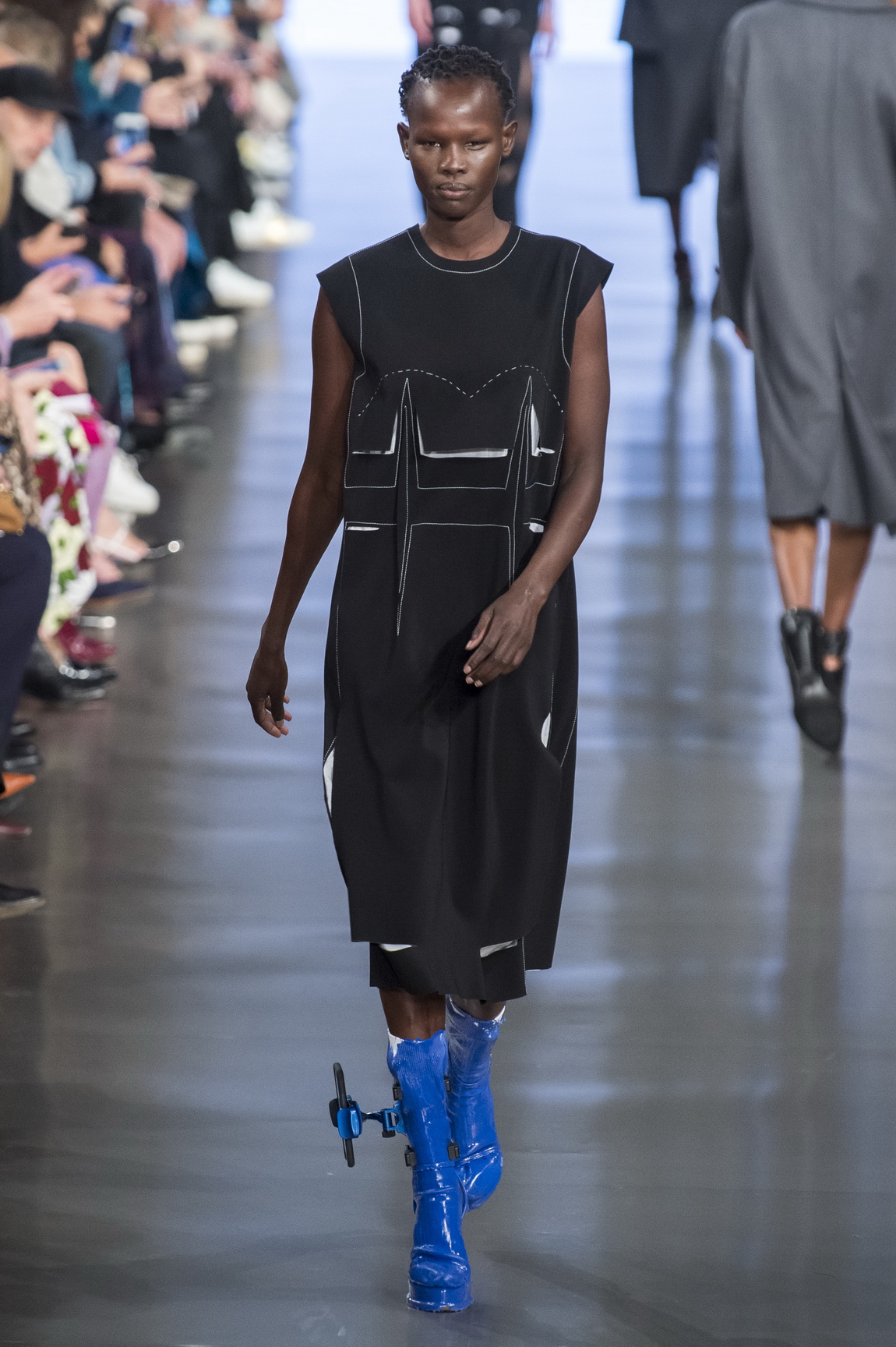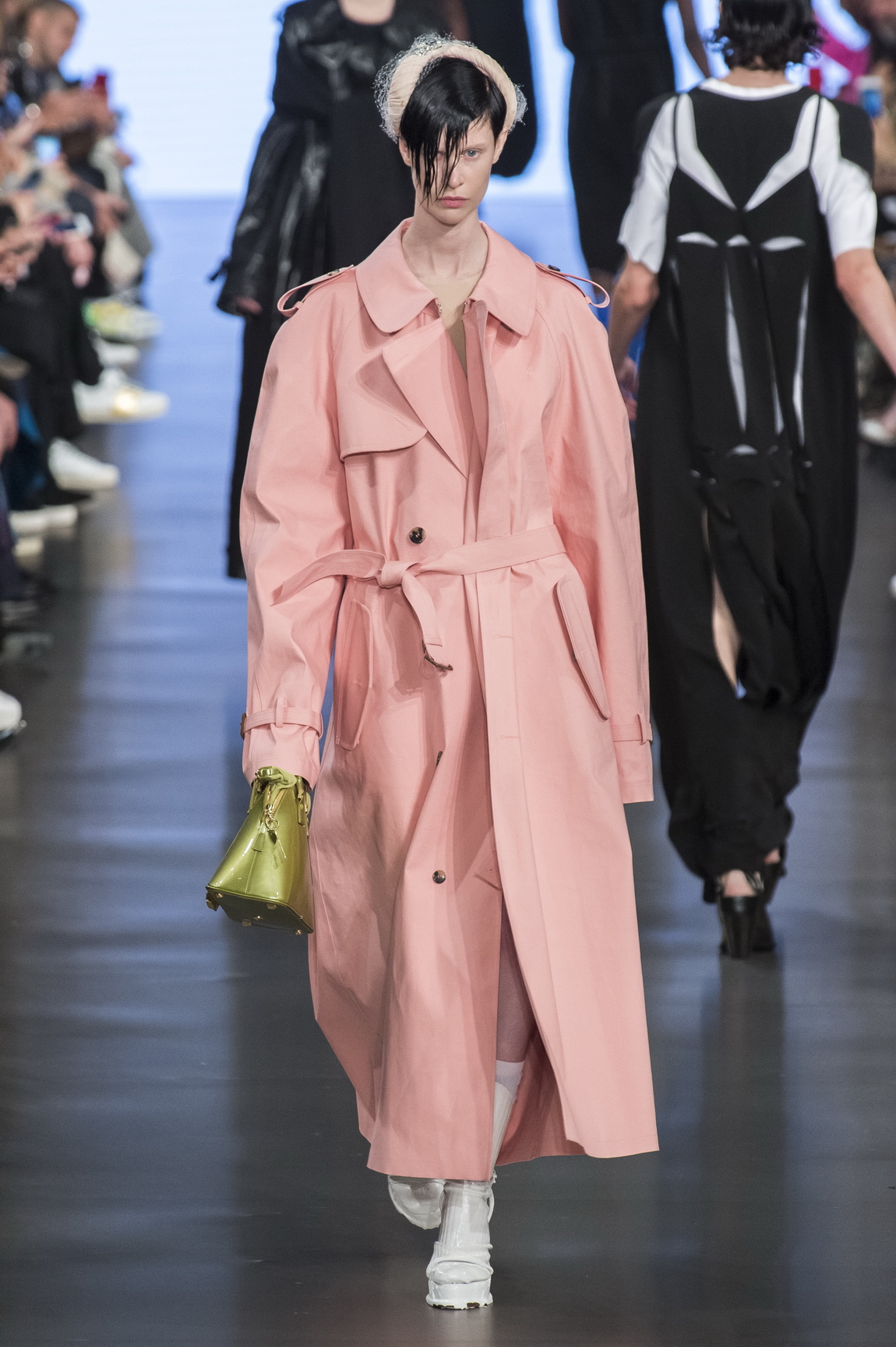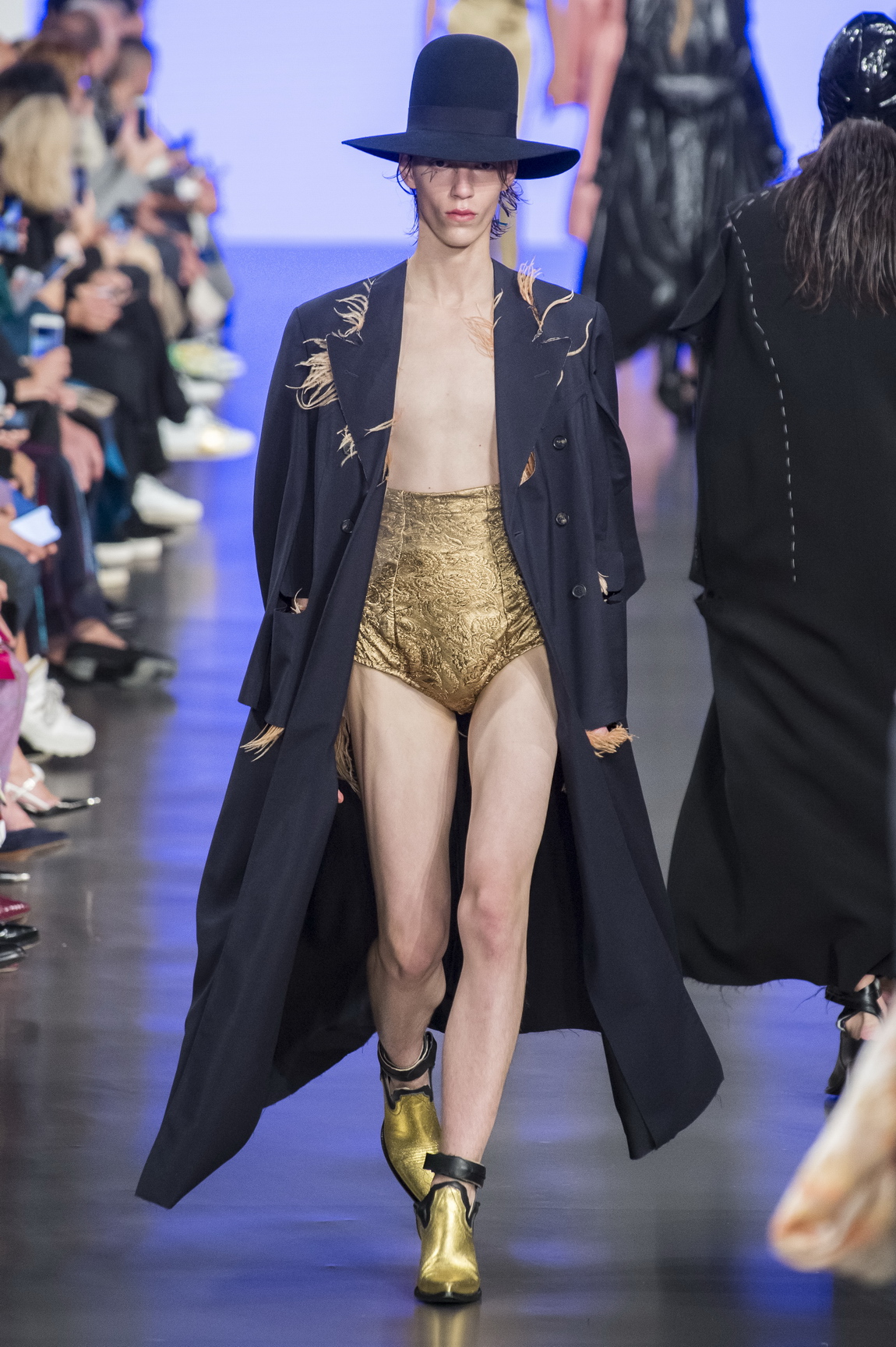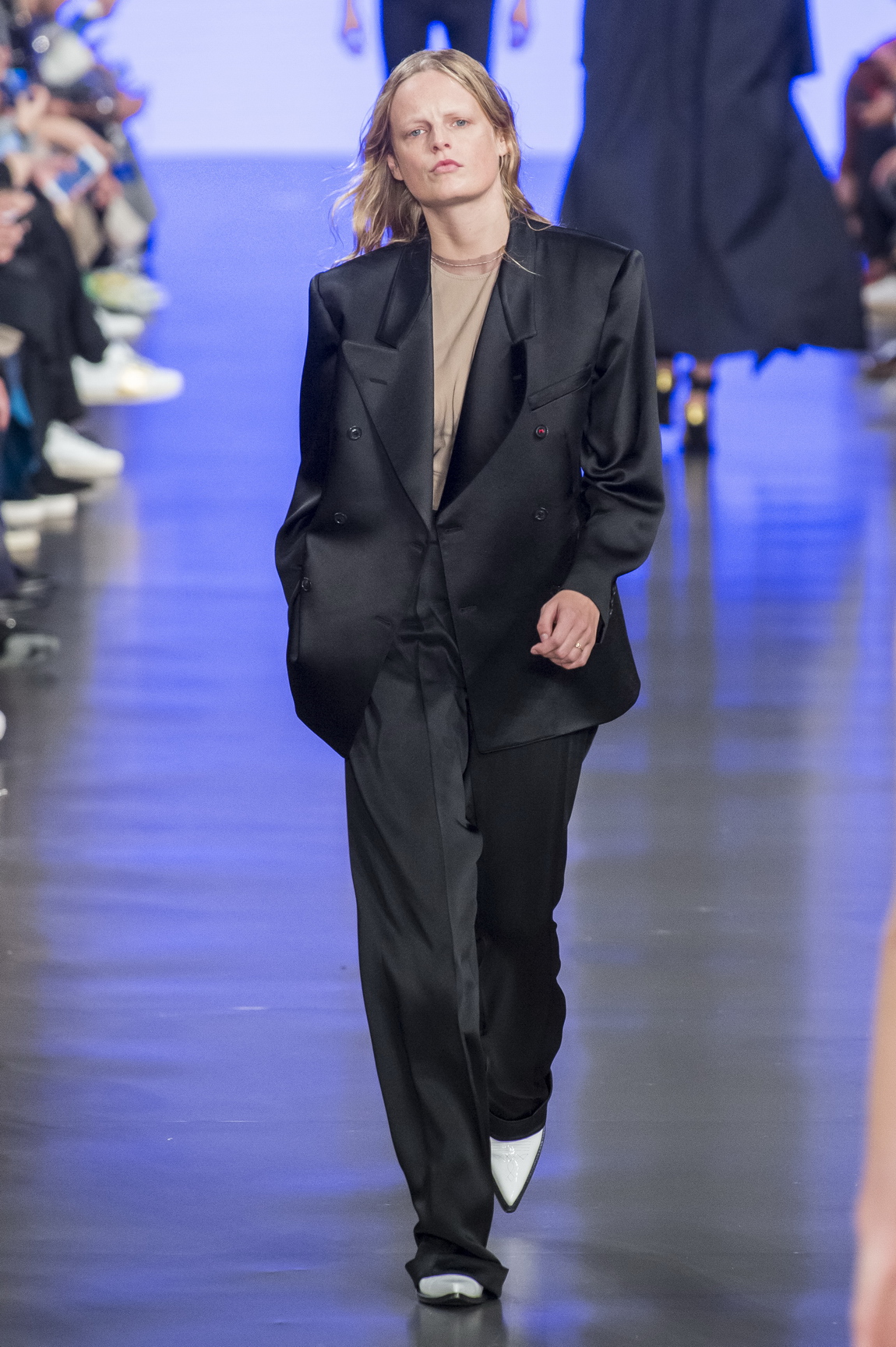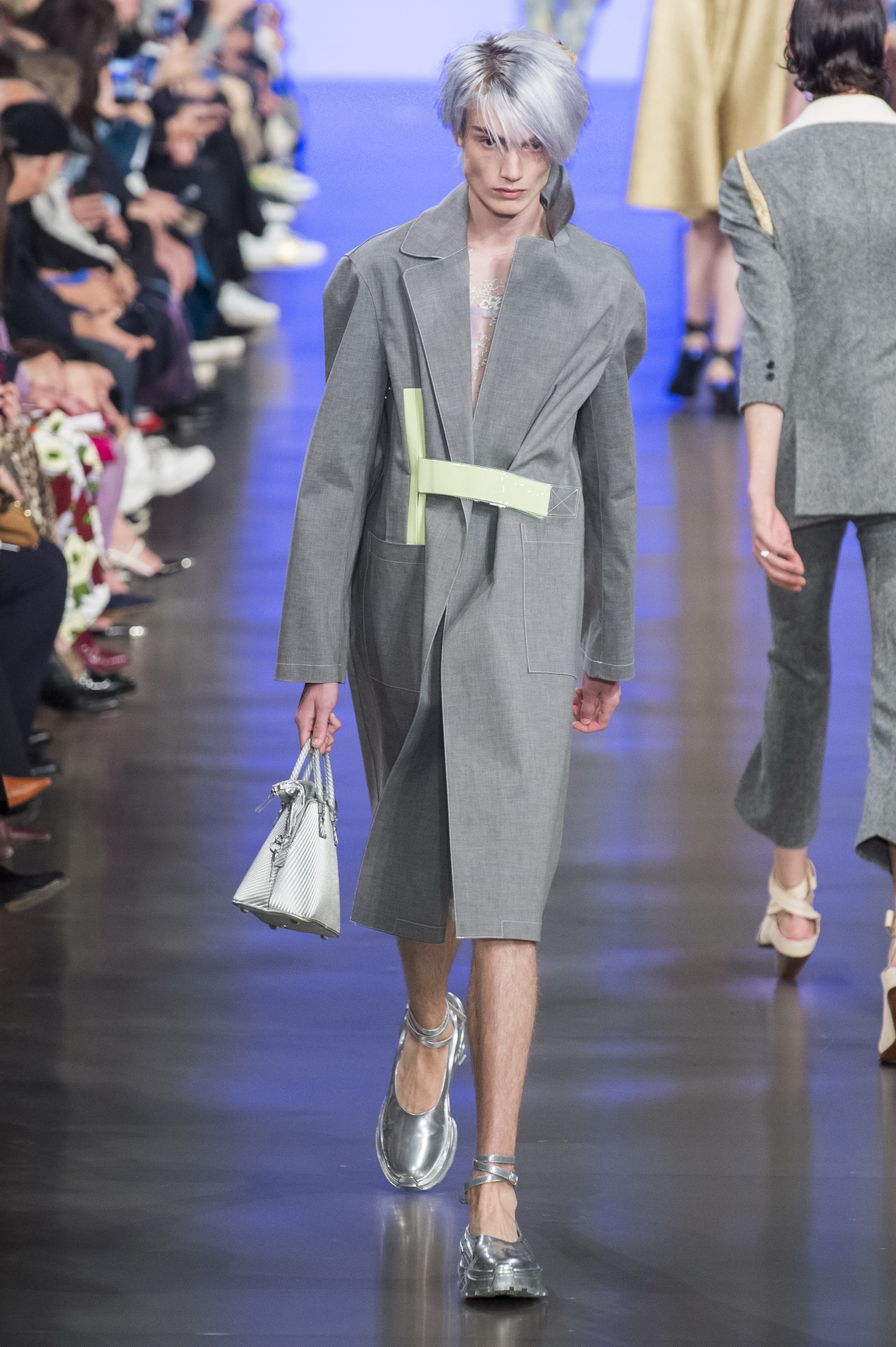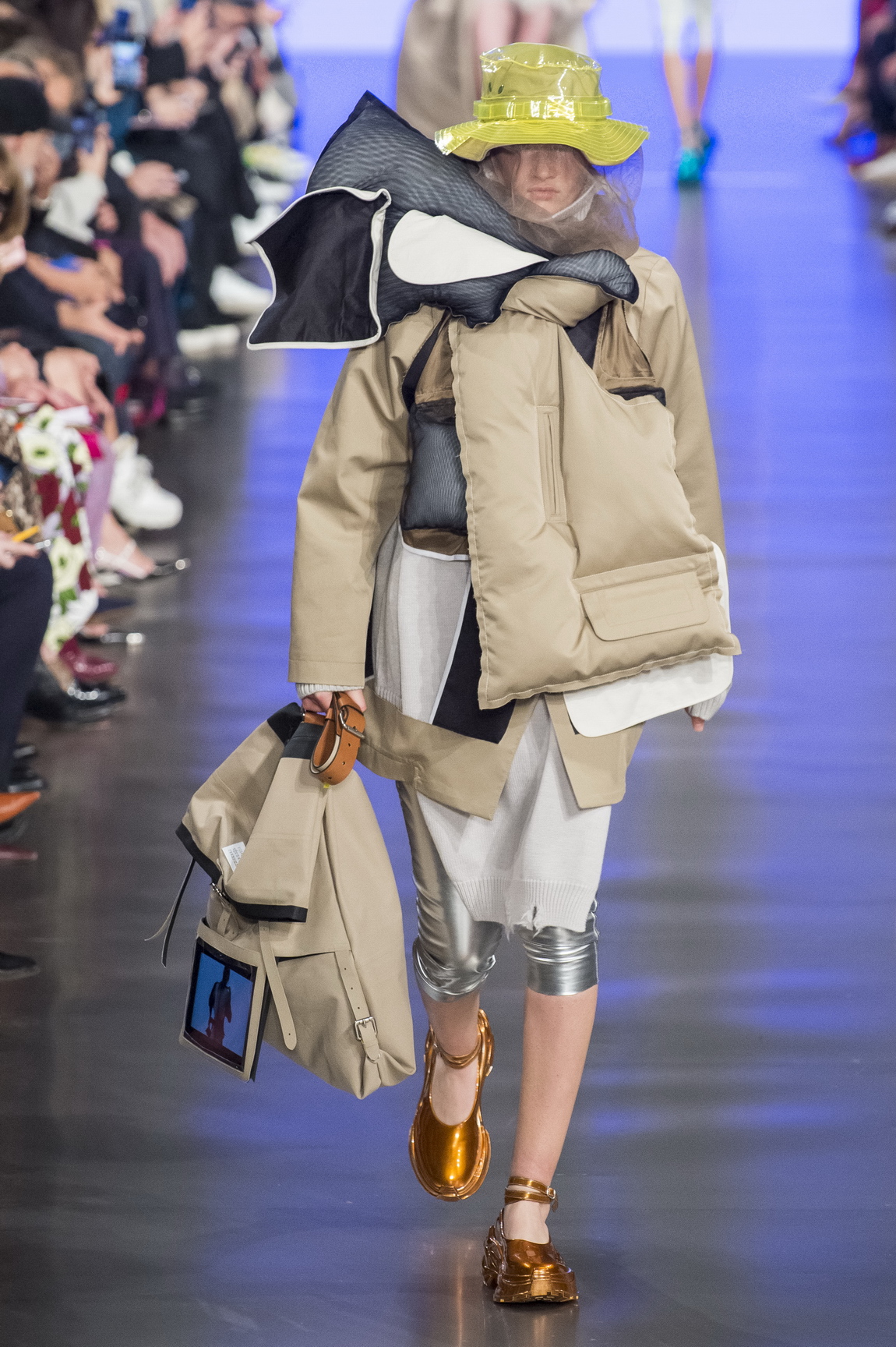 Credits
---
Photography Mitchell Sams
This article originally appeared on i-D UK.