Photography Fernando Luceda.
molly goddard took us on a summer holiday this season
It was about "sunburn and cervezas" and "a siesta and a shag" for Molly's spring/summer 19 collection.
|
16 September 2018, 11:39am
Photography Fernando Luceda.
Molly Goddard's set was a very cute market this season. There were stripy tarpaulins and rows of covered stalls and beachy umbrellas. Entering the showspace just off Covent Garden, it instantly and overwhelmingly transported you to another world. It was meant to mimic, in part, that feeling of being on holiday and the unknown pleasures of foreign markets. The overstimulated senses, the busyness and the bustle. A feeling that was helped by the fact the show was packed. Molly is undeniably one of London's biggest draws now, one of its brightest talents, one of its nicest too, and creator of the city's most fun and enjoyable shows.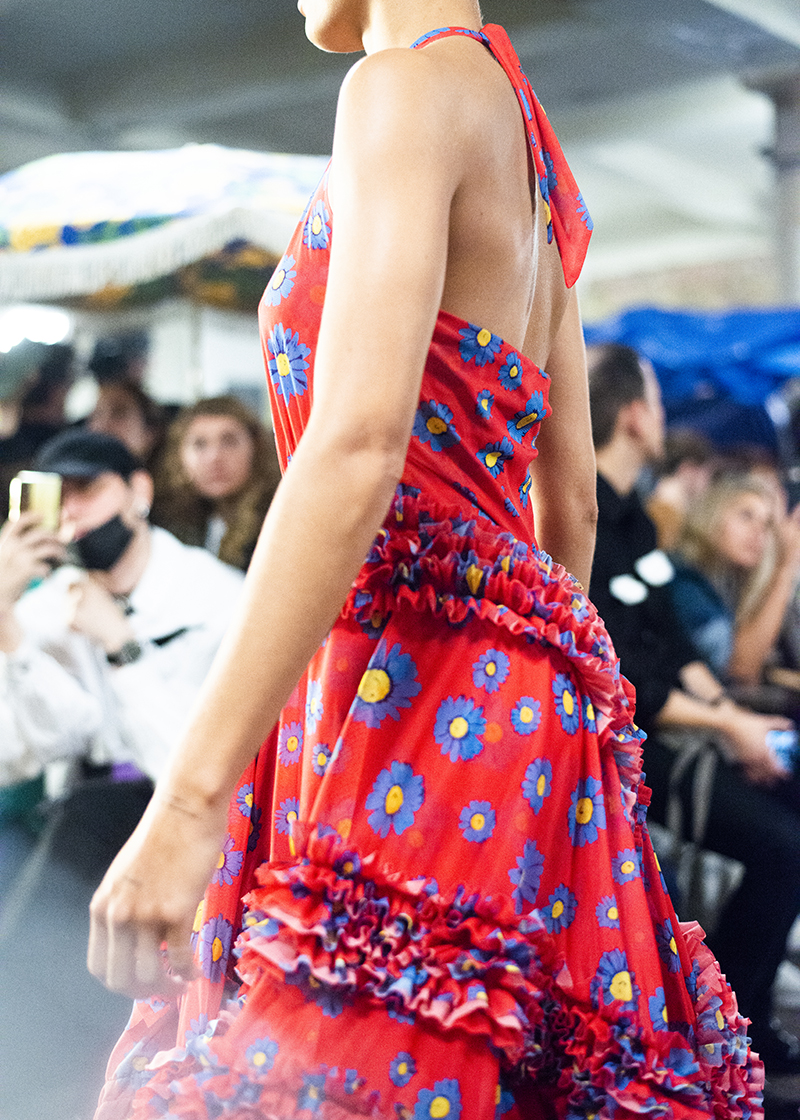 So yes, Molly Goddard feels like a big established brand, but it hasn't lost its sense of joy, or its intimate, familial feeling, with sister Alice styling and Mum Sarah making the sets. Molly has made it big off the back of tulle, her most recognizable signature, but this season she was pushing in new directions; new colors, new silhouettes. It was a little sexier too.
It was about "sunburn and cervezas," according to the show notes, feeling a little hot under the collar. "A siesta and a shag" is how Molly put it backstage, more bluntly. It was about a feeling of celebration and the freedom of holidays. All dressed up for a dinner party (the Molly Goddard girl loves a dinner party) in your villa, and suddenly, you realize you have forgotten to buy the vegetables and need to pop out to the local market.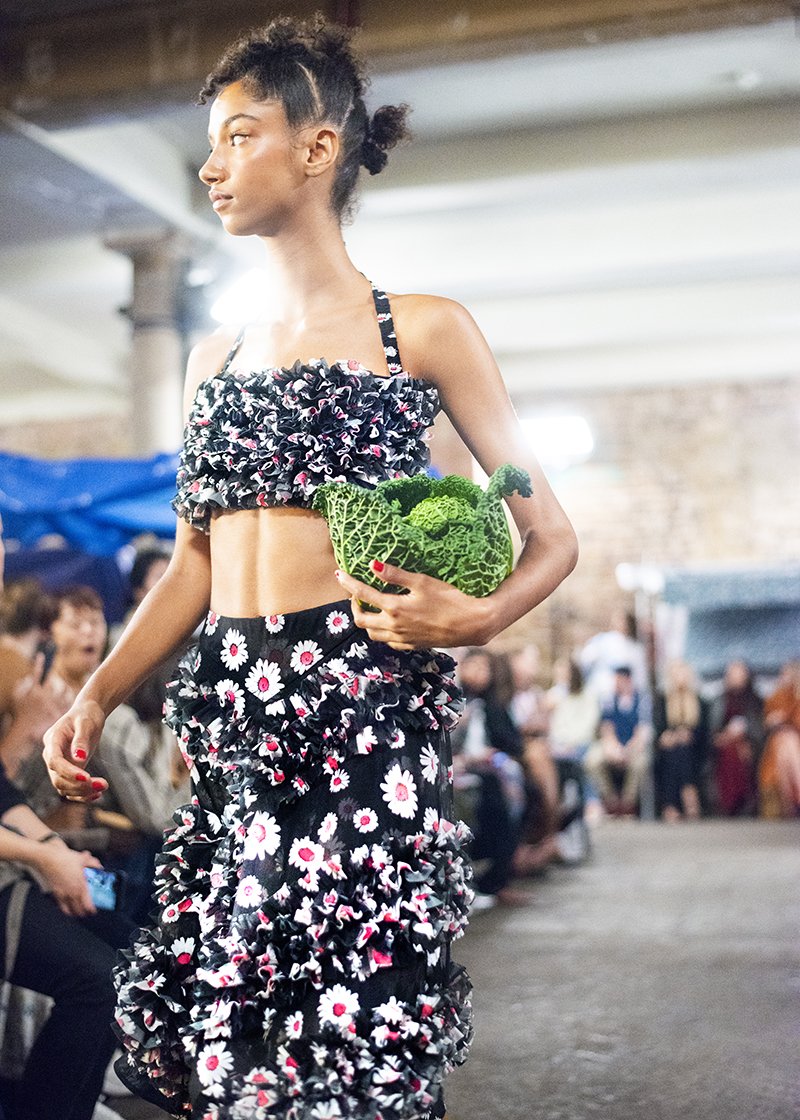 The opening looks were a series of green gingham party dresses with black trim ruffles. Edie Campbell was wearing a pair of black short shorts and flip-flops under a gorgeous long coat, with "MG" initialed in cross-stitch around the neckline. The layers of tulle came, but they often wrapped around the body, rather than spilling out or down or around it.
"We used so much fabric," she explained after the show, "I wanted to go bigger." But it was about creating a feeling of dynamism as much as it was about the creation of volume. "I love to play with those simple and quite recognizable clothes that people wear on holiday. It was my version of them," she said.
So there were cute 60s floral patterns and pieces in very 70s beiges and browns -- tailored work jackets and practical trousers were a new touch too. There were sheer elements, pieces cut back and stripped away and revealing and a little sensual. Despite having such distinctive, immediately recognizable designs and motifs, it always feels like Molly finds ways to push them into new directions, finds different ways of expressing them. There's so much depth and breadth to what Molly can do now. And it feels like each new thing she does totally hits the mark.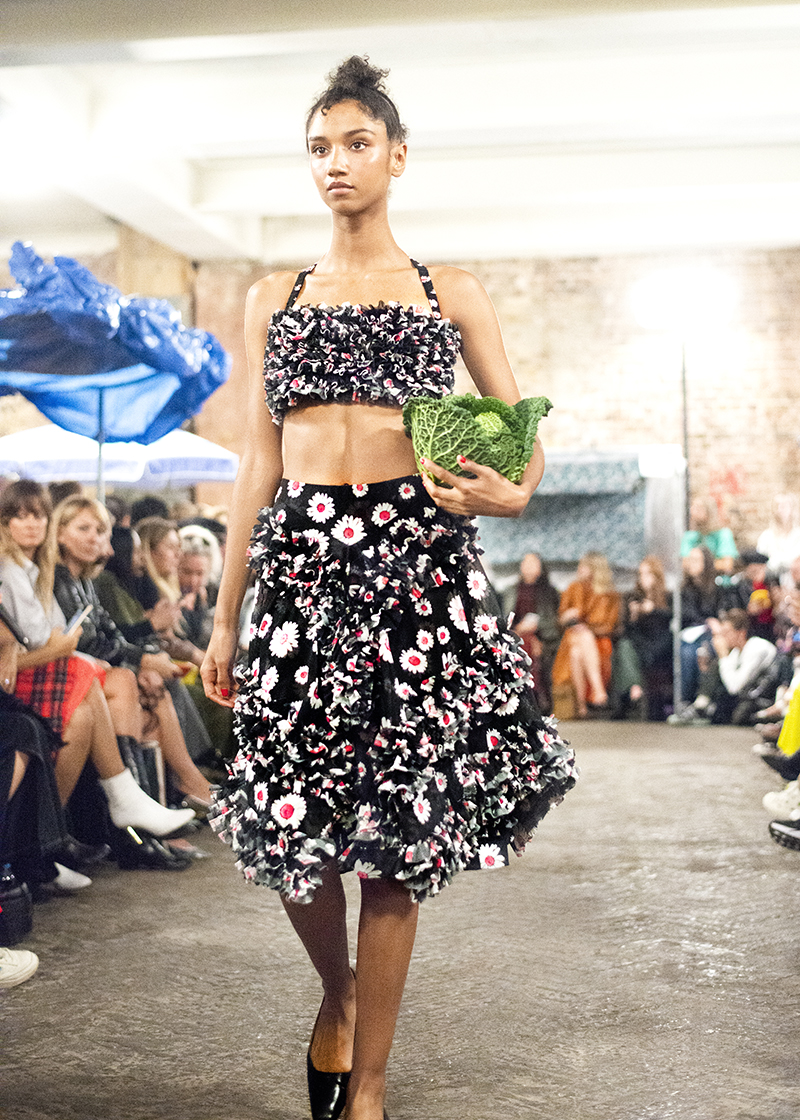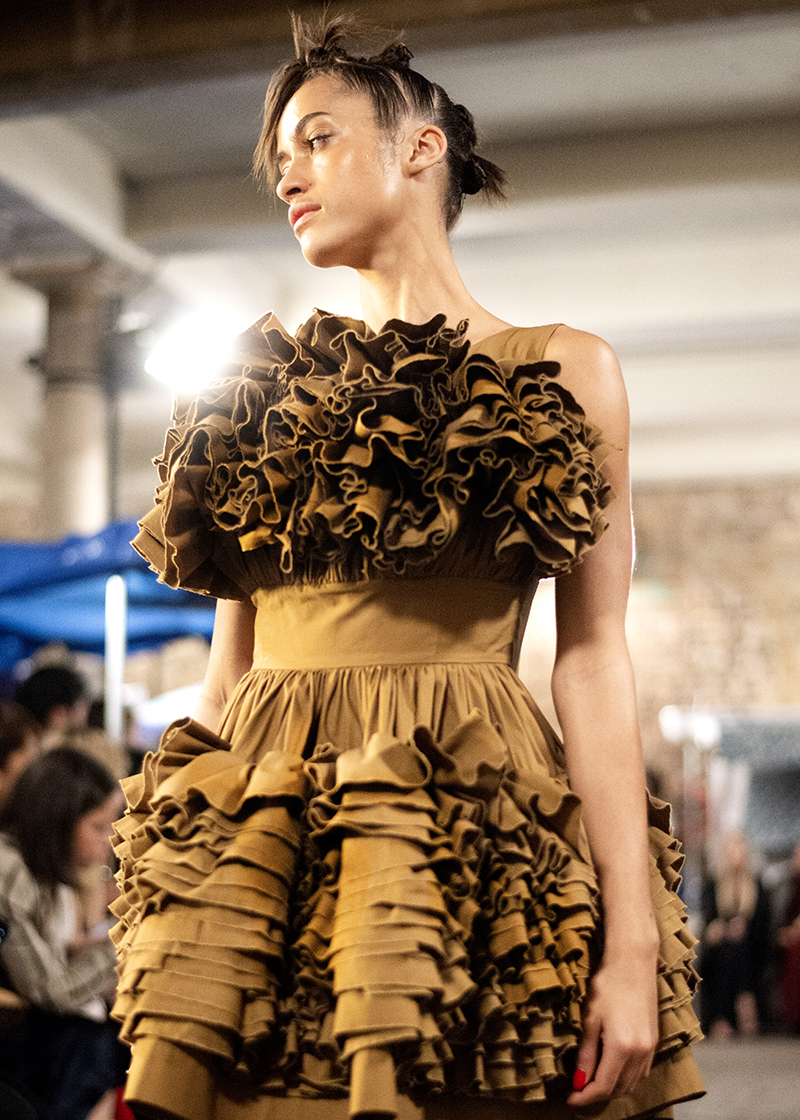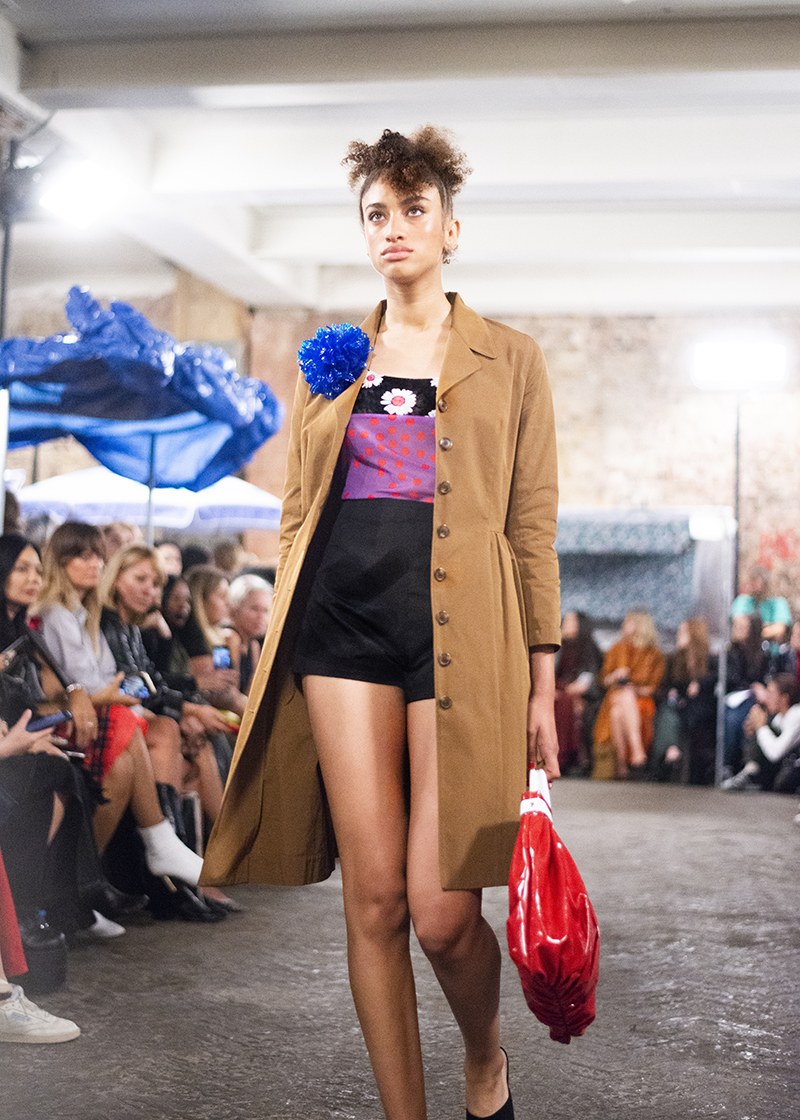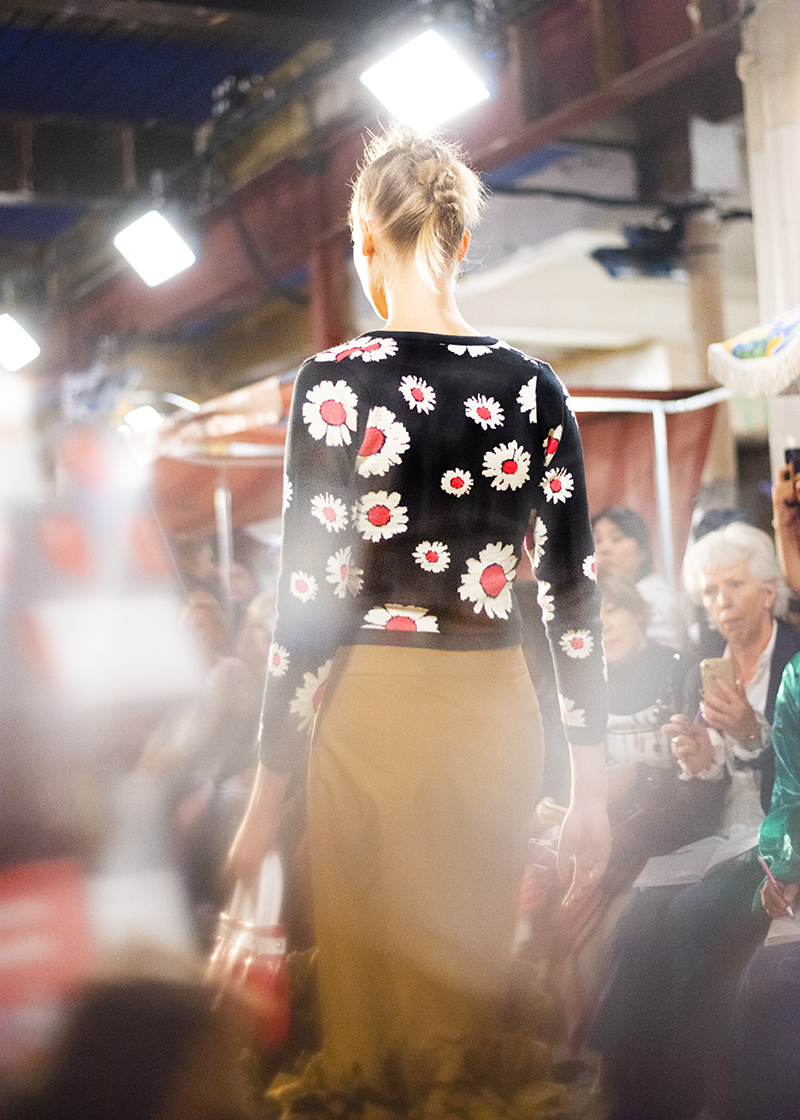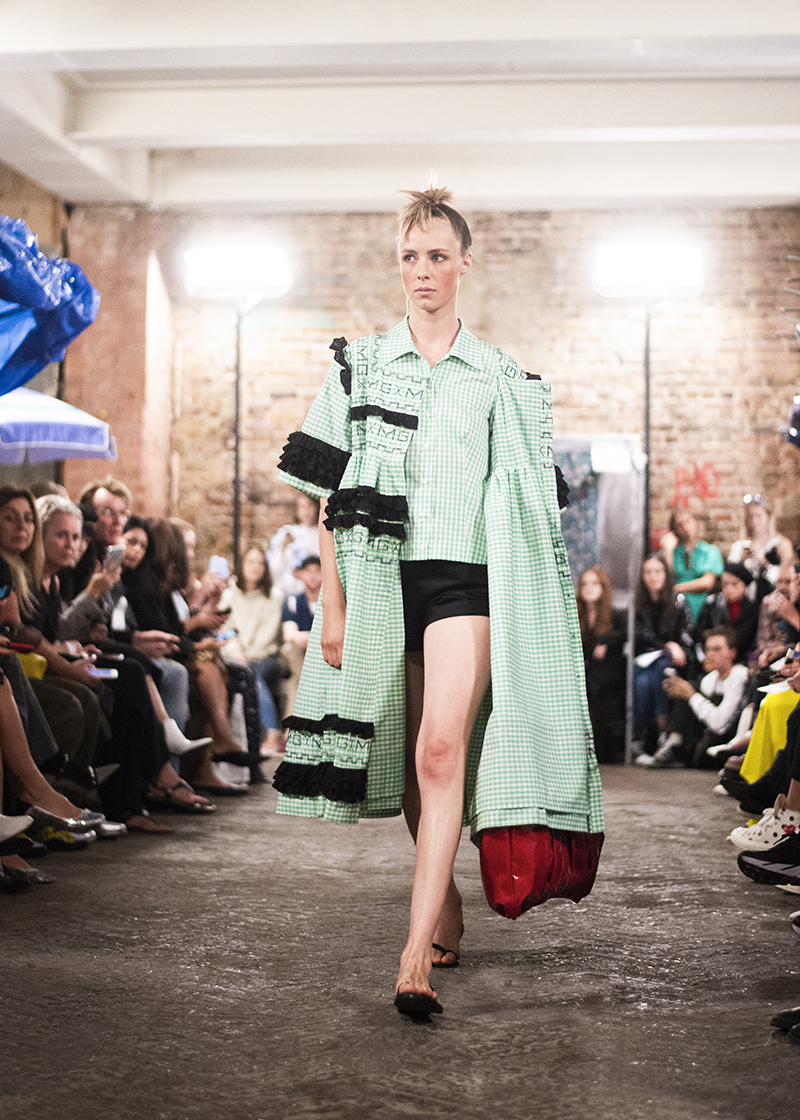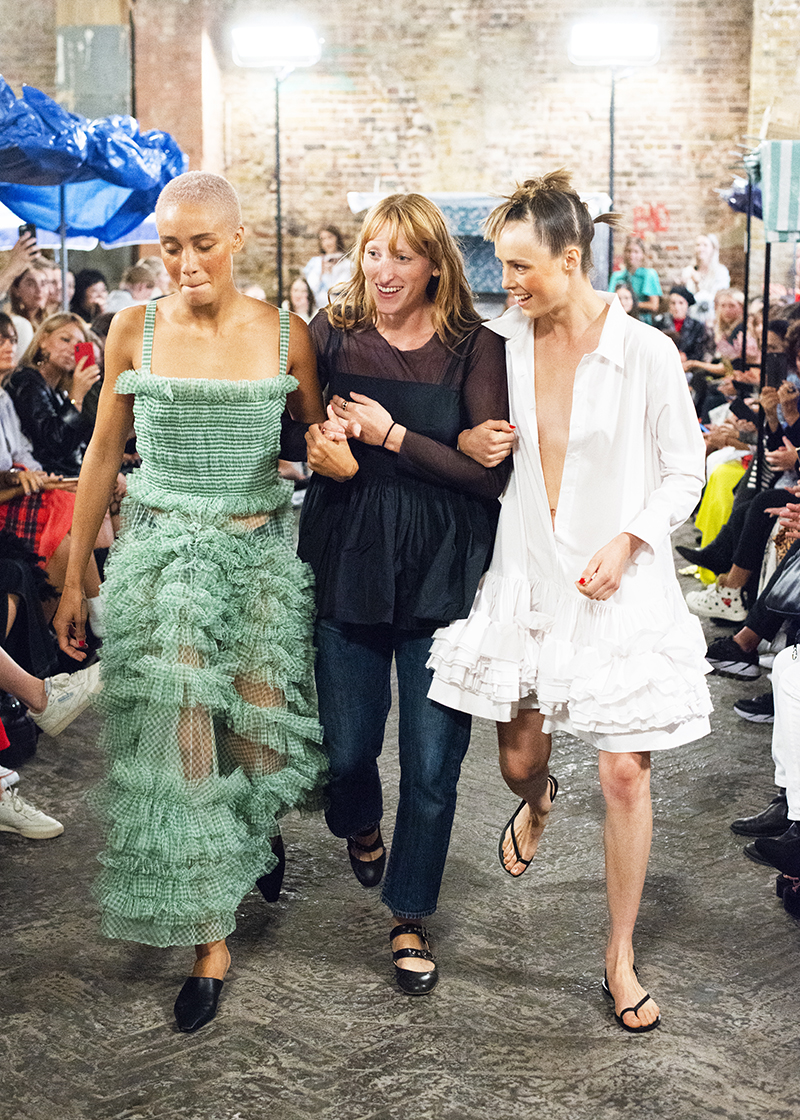 ---
Photography Fernando Luceda.
This article originally appeared on i-D UK.