Photography Mitchell Sams
paco rabanne goes global
Evoking the romance of travel for spring/summer 19.
|
28 September 2018, 10:43am
Photography Mitchell Sams
Plastic, be gone! As the world is waking up to the perils of single-use synthetics, so too has Julien Dossena, the creative director of Paco Rabanne. His latest show was a departure from the jingle-jangle of interlocked plastic paillettes that the go-go-era fashion house was built on. This was an altogether more striking show — sexy, sinuous and slinky — from a designer who has serious fashion pedigree; Dossena spent years at Balenciaga and later Louis Vuitton, working closely with Nicolas Ghesquière, before joining Paco Rabanne in 2013.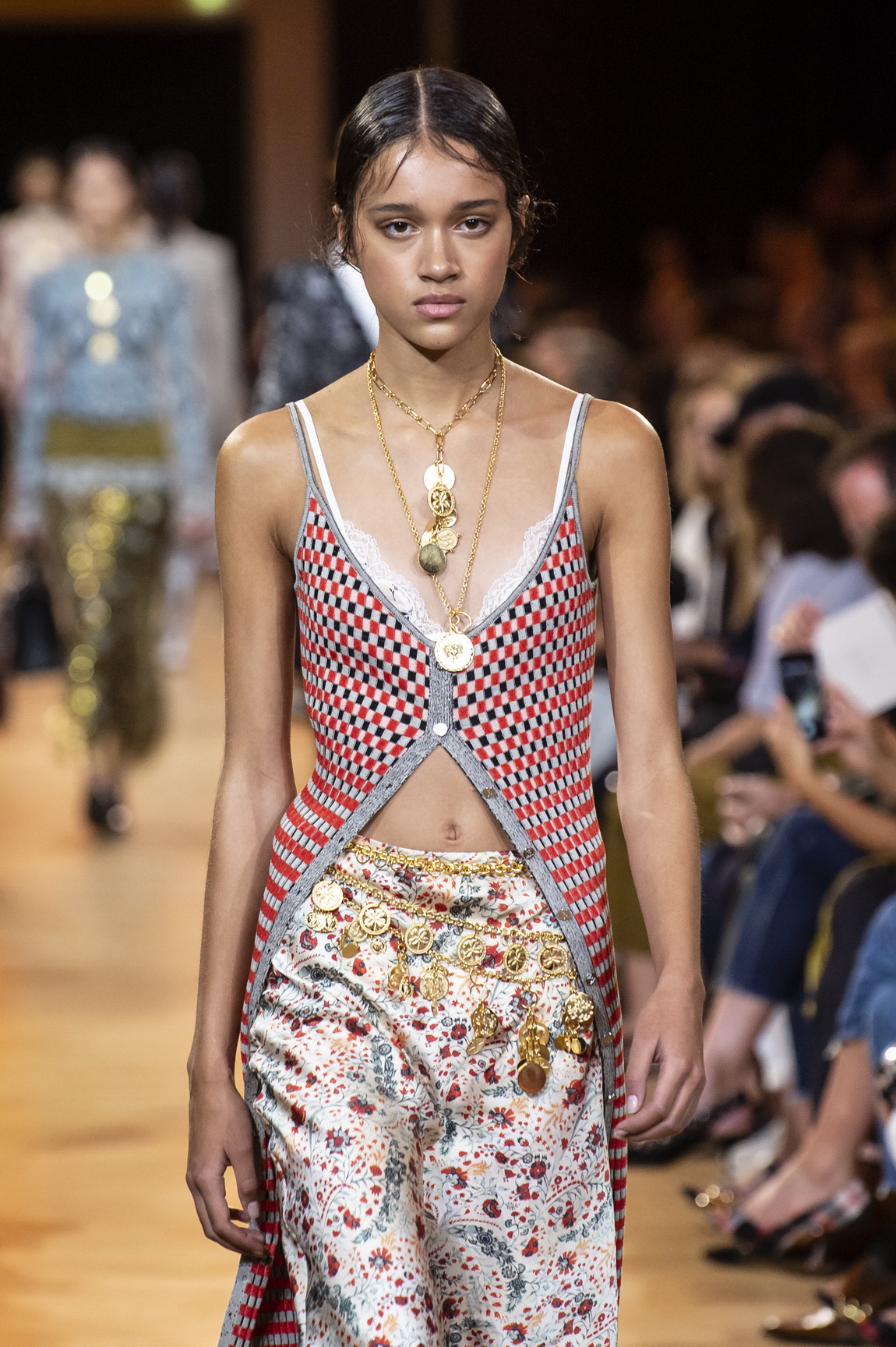 To the unassuming observer, there might not have been an inch of chainmail in sight. Except there was — it was just printed, bias-cut and treated like lightweight silk or jersey. More than that, it was spliced with a canon of unexpected delights: jerseys in not-your-granny's paisley and Chinoiserie wallpaper florals; iridescent lace; metallic-coated denim akin to brocade. Dresses, skirts and jersey tops were sensually draped around the body like form-fitting sarongs with central seams and slits; topped off with Esmeralda coin belts and necklaces, grounded by Japanese woodblock Geta sandals.
The result was a sumptuous journey through the Silk Road. "I love the idea of the Parisian wardrobe, but it was about how you mix that when you're aboard," said Dossena after the show. "It's all about the global picture and how you mix in a dress from your grandmother, or something you picked up in India."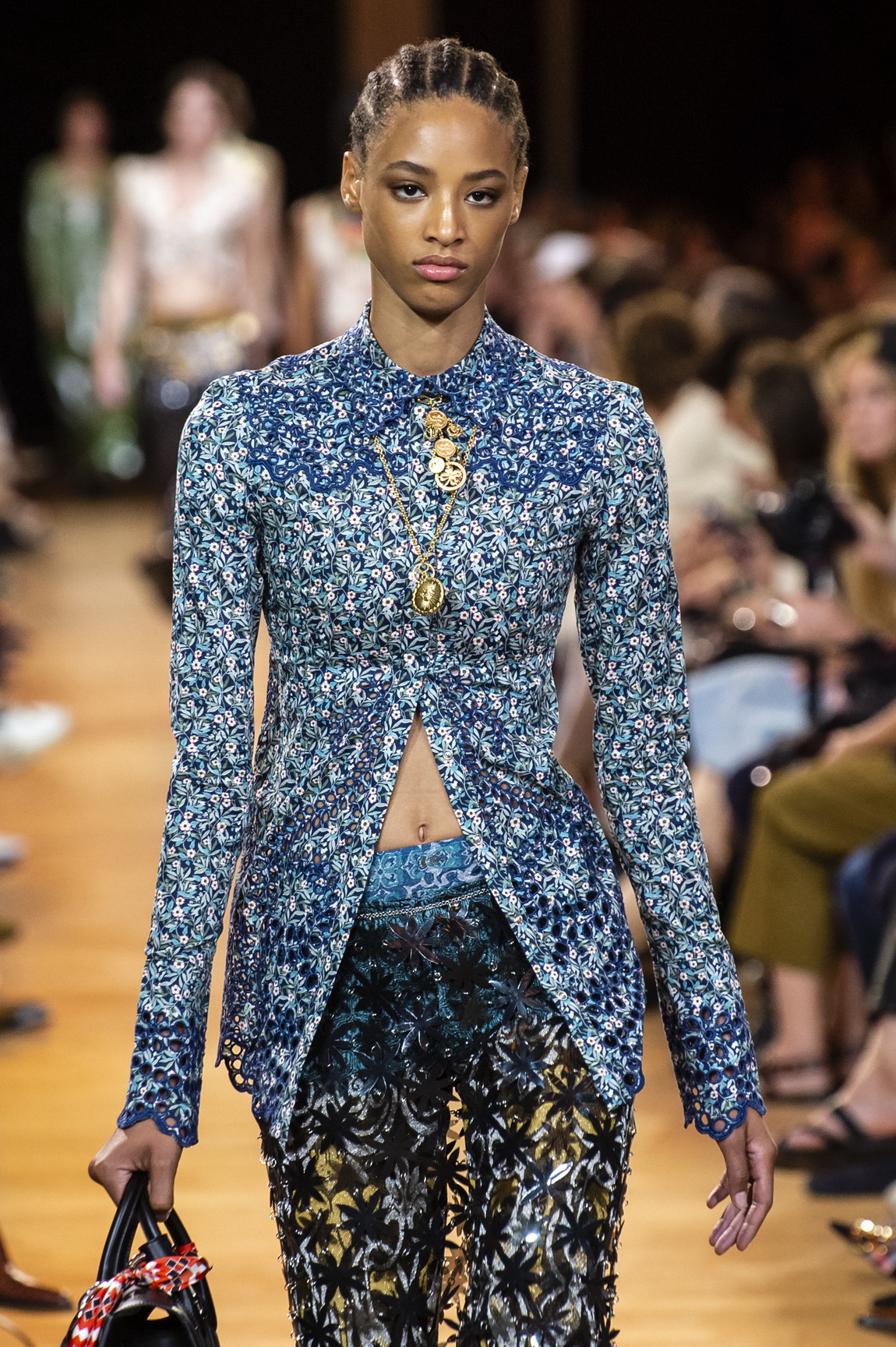 Now, before anyone reaches for the pitchfork and raises their voice to scream, "appropriationnn!" it's important to note that this was an exquisite melding of cultural symbols that evoke the romance of travel through the distinct lens of Dossena's kaleidoscopic vision — and one that he said was designed to blur the origin of the reference. This was a collection that was so far from ornamentalism and so elegant in its marriage of east and west — wide-lapelled Prince of Wales check trench coat, anyone? — that it put forward an interesting proposition about the nature of globalization and the germination of cultural leitmotifs.
At the hands of Dossena, the Indian paisleys, neoprene Japanese shoes, Mediterranean lace and Chinese florals exist together in harmony — not as costumes or props for exoticism. Anyhow, there was plenty else to digest. A neatly-fitted tie-dye T-shirt, the latest in a longstanding collaboration with legendary graphic designer Peter Saville, was drawn into the waist by an eyelet detail that resulted in a silhouette-defining cinch, complete with "Lose Yourself" slogan. There was only one in the show, but Dossena promised that plenty more would be put into production. So, let's consider ourselves lucky.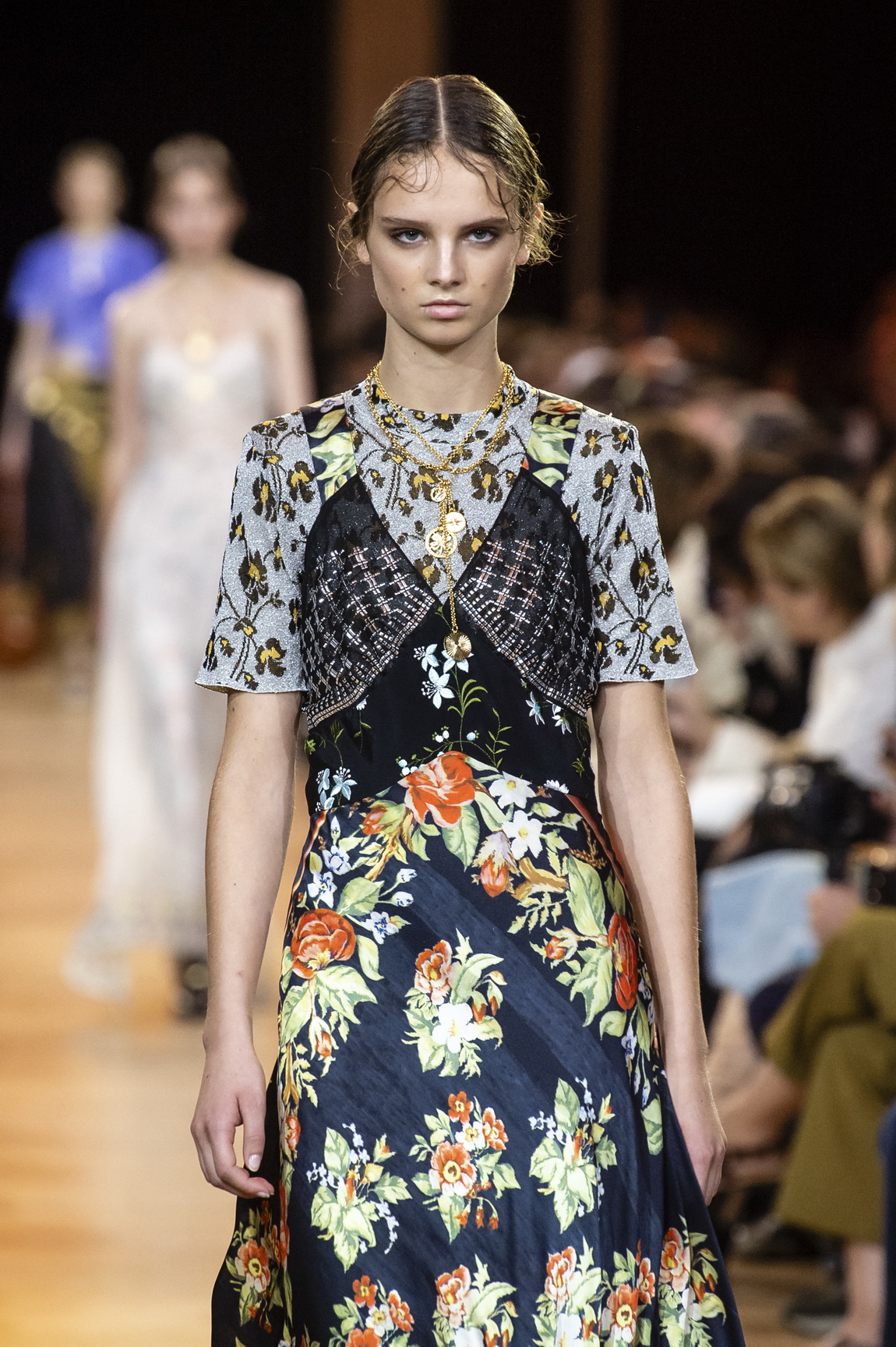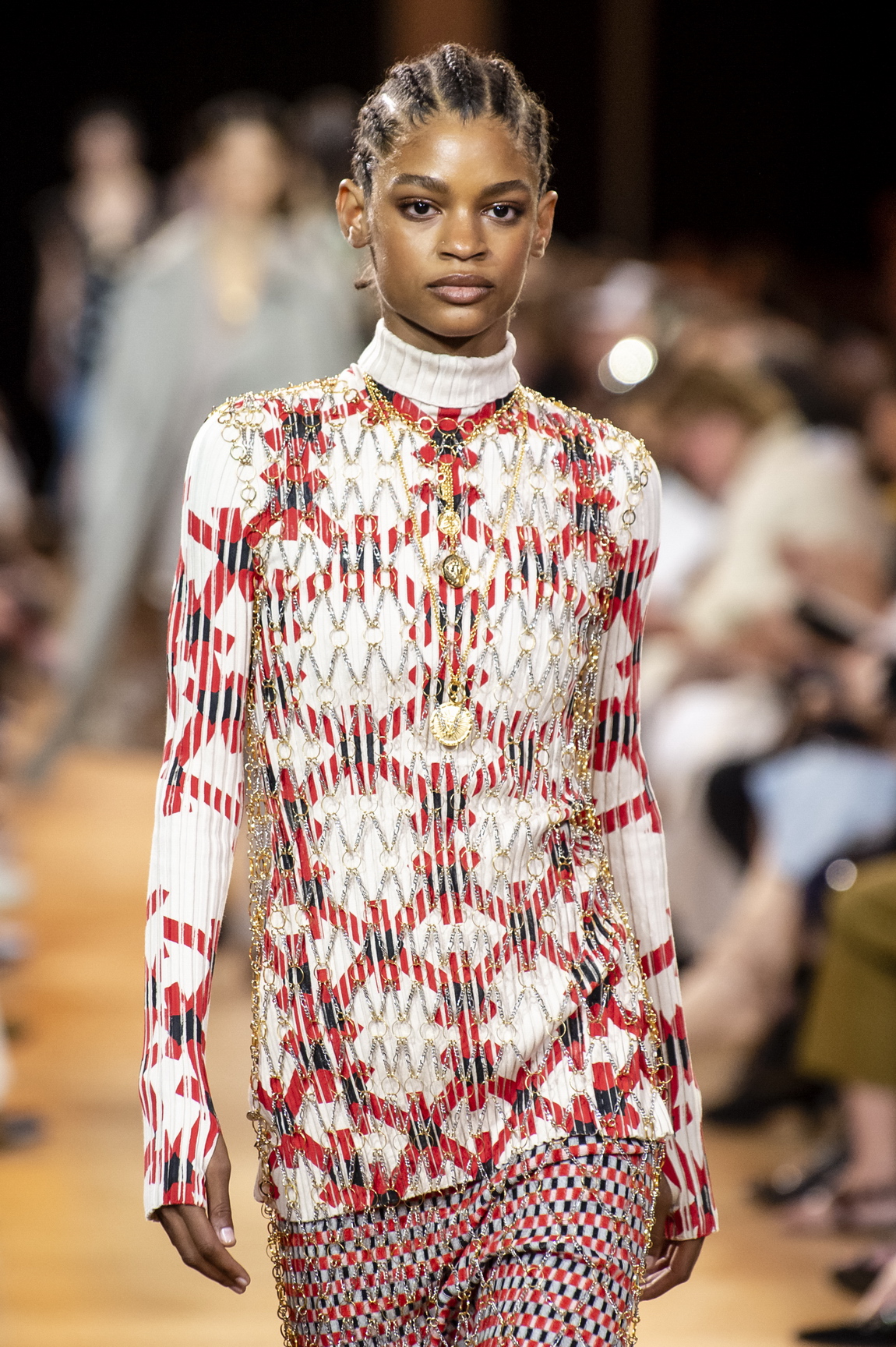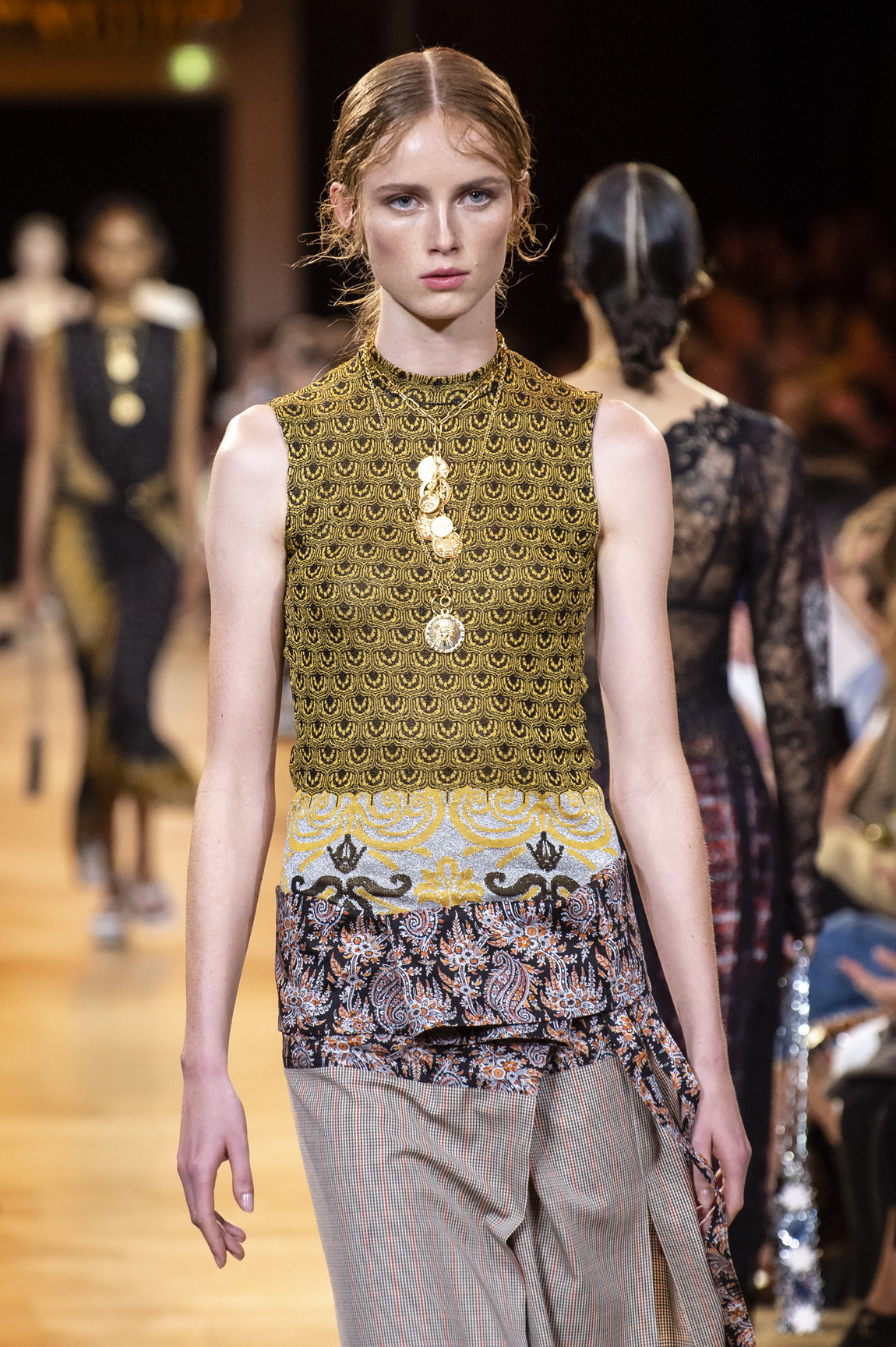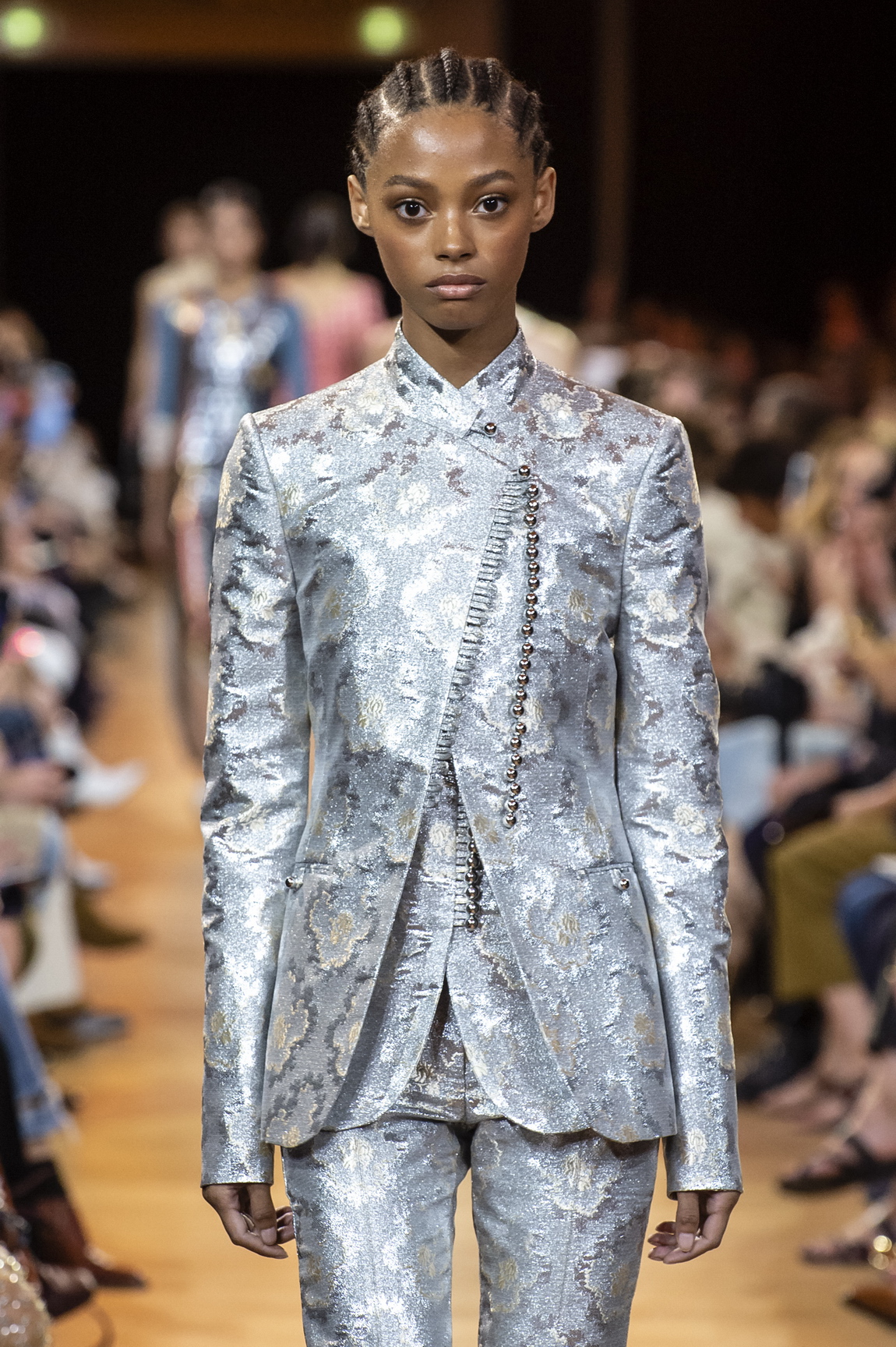 This article originally appeared on i-D UK.