david bowie's son launched a book club inspired by his dad
First on the list is Peter Ackroyd's 'Hawksmoor,' 'as an amuse cerveau before we get into the heavy stuff,' Duncan Jones tweeted.
|
29 December 2017, 10:35pm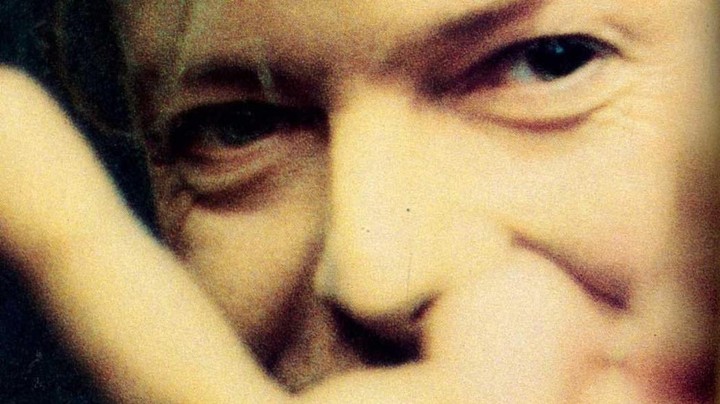 Photography Denis O'Regan/Idols, from The Film Issue, i-D No. 49, July 1987.
If you're not following Duncan Jones on Twitter, fix that immediately. Between sharing job openings at the London Film School and subtweeting the American president, the director — who also happens to be David Bowie's son — has announced the David Bowie Book Club. "My dad was a beast of a reader," Jones wrote to his followers. "One of his true loves was Peter Ackroyd's sojourns into the history of Britain & its cities. I've been feeling a building sense of duty to go on the same literary marathon in tribute to dad. Time allowing…"
Thankfully, if British architecture is your jam, Jones is heeding this sense of duty. He has now announced the first book: Peter Ackroyd's Hawksmoor, an award-winning 1985 "brain amuser" featuring parallel stories about an 18th century architect and a 20th century detective. "Alright gang! Anyone who wants to join along, we are reading Peter Ackroyd's 'Hawksmoor,' as an amuse cerveau before we get into the heavy stuff," Jones wrote. Bowie was a major Ackroyd buff — apparently he gave a 20-something Jones a copy of Songlines and "demanded" his son read it.
Jones has given fans until February 1st to finish Hawksmoor. But if your reading habits happen to be as voracious as the Starman's (it's said that Bowie frequently finished one book per day), you can race through the rest of the books at any time. Jones has based his syllabus on a 2013 list of Bowie's "Top 100 Must Read Books." The list was compiled by the curators of the Art Gallery of Ontario's exhibition David Bowie Is and includes British historical texts, George Orwell's Nineteen Eighty-Four, James Baldwin's The Fire Next Time, and Fran Leibowitz's Metropolitan Life.