"we're like a disease" – shame go down and out in paris and london
See what happened when we hit the road with Britain's most exciting new band.
Photography Jules Faure
November 2017 and Shame are holed up in the corner of the Tulse Hill Hotel, a former dilapidated public house on one of London's busiest roads, the South Circular. It's their third interview of the day, following a week of European press, that itself arrived on the back of 47 festivals and 150 gigs, with 14 dates in Germany still to follow.
The south London band are, you see, in what we might call 'the sweet spot'. The perennially looking for a phone charger sweet spot. The playing Brudenell Social Club tanked up on 48 Red Stripes sweet spot. The living off nothing but McDonalds and the generosity of promoters sweet spot. They are on a gloriously momentous roll where everything they say could either be taken as a joke or a manifesto destined to end up on a poster in some would be musician's student halls.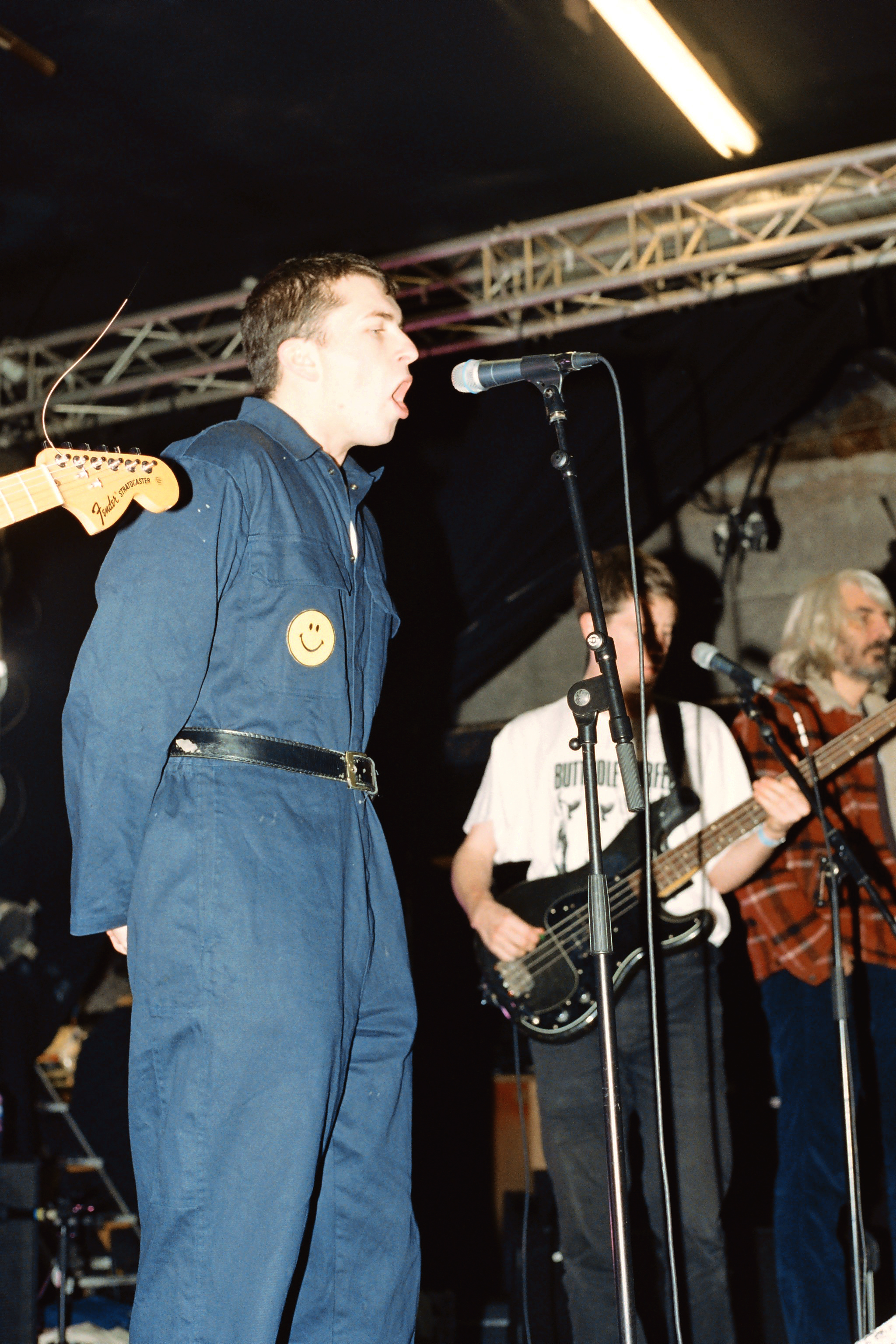 We've been assigned to meet the band here, ahead of a trip to Paris we'll be taking in a week's time to see them perform at Point Ephémère; a fittingly grimy former warehouse next to the banks of the Canal Saint-Martin. The whole process is, as you can imagine, like trying to herd sheep. When one goes for a fag, another goes to the toilet. When that one comes back, the other needs to find his phone. "Is he coming in the van with us?" asks drummer Charlie Forbes to the band's unflappable PR. "Does he want to sit on my lap?".
Shame formed while its five members -- Charlie (Steen) on lead vocals, Eddie and Sean on guitar, Josh on bass and Charlie on drums -- were still in school (they are, incredibly, still barely 20). They couldn't tour, they couldn't make a record, so pounded the London pub circuit, playing three nights a week to anyone who'd have them (which quite often meant an audience comprised solely of bar staff).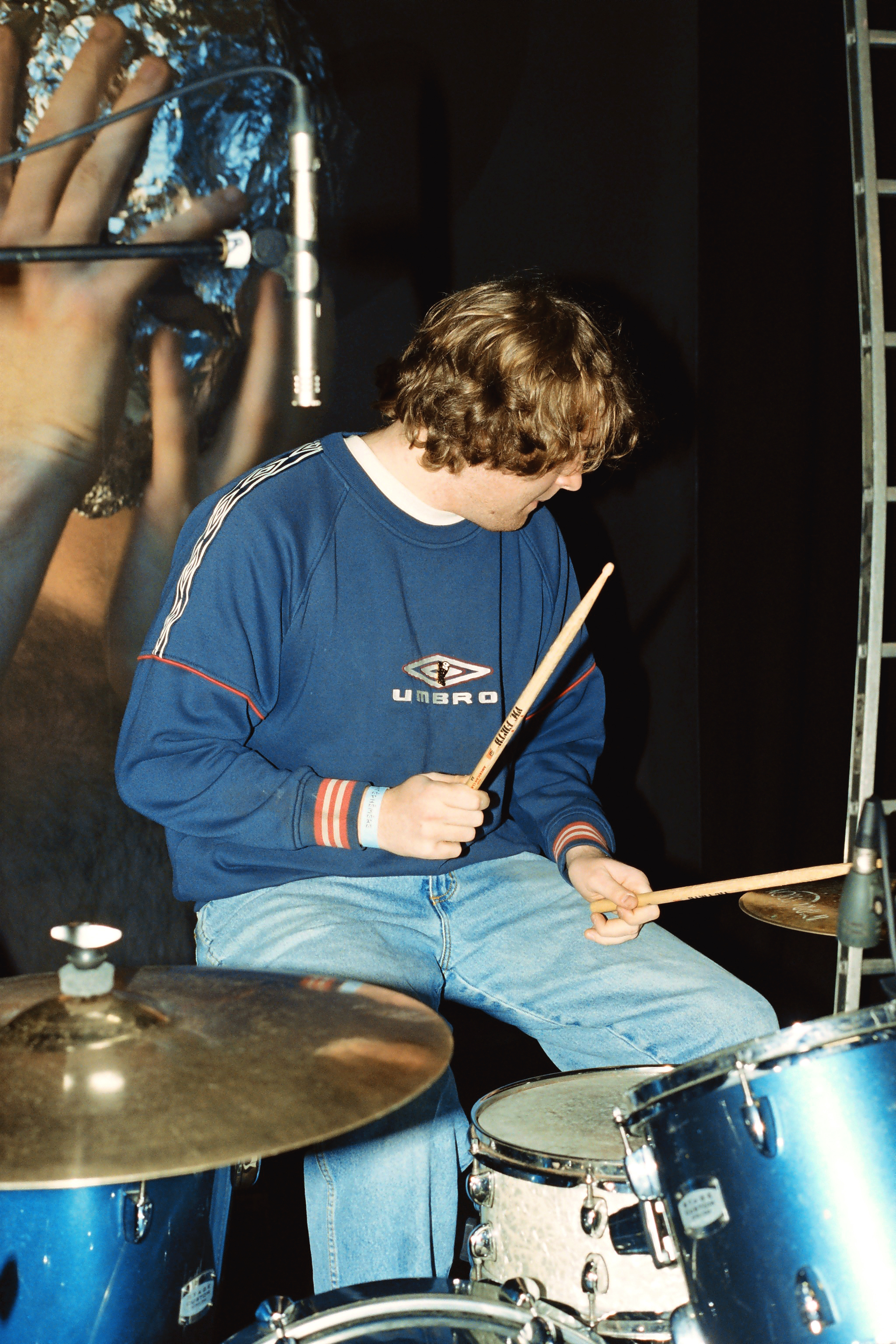 And it paid off: the band's first video, a live recording of the slinking, salacious, The Lick, was genuinely thrilling, announcing the band as a prospective menace to be reckoned with back in May of 2016. When its follow-up, Gold Hole, was released a few months later, we thought to ourselves, great, yet another band from the apparent guitar hotbed of south London that appear to be shaping up quite nicely, thank you very much. Then something weird happened: Shame got kind of big. Like front page of the Guardian big. Like best new band in Britain big. Like, "hang on a minute, how the fuck did this happen?" big.
"It wasn't an overnight thing," Steen says. "Even now it's quite surreal and abnormal. We're like a disease."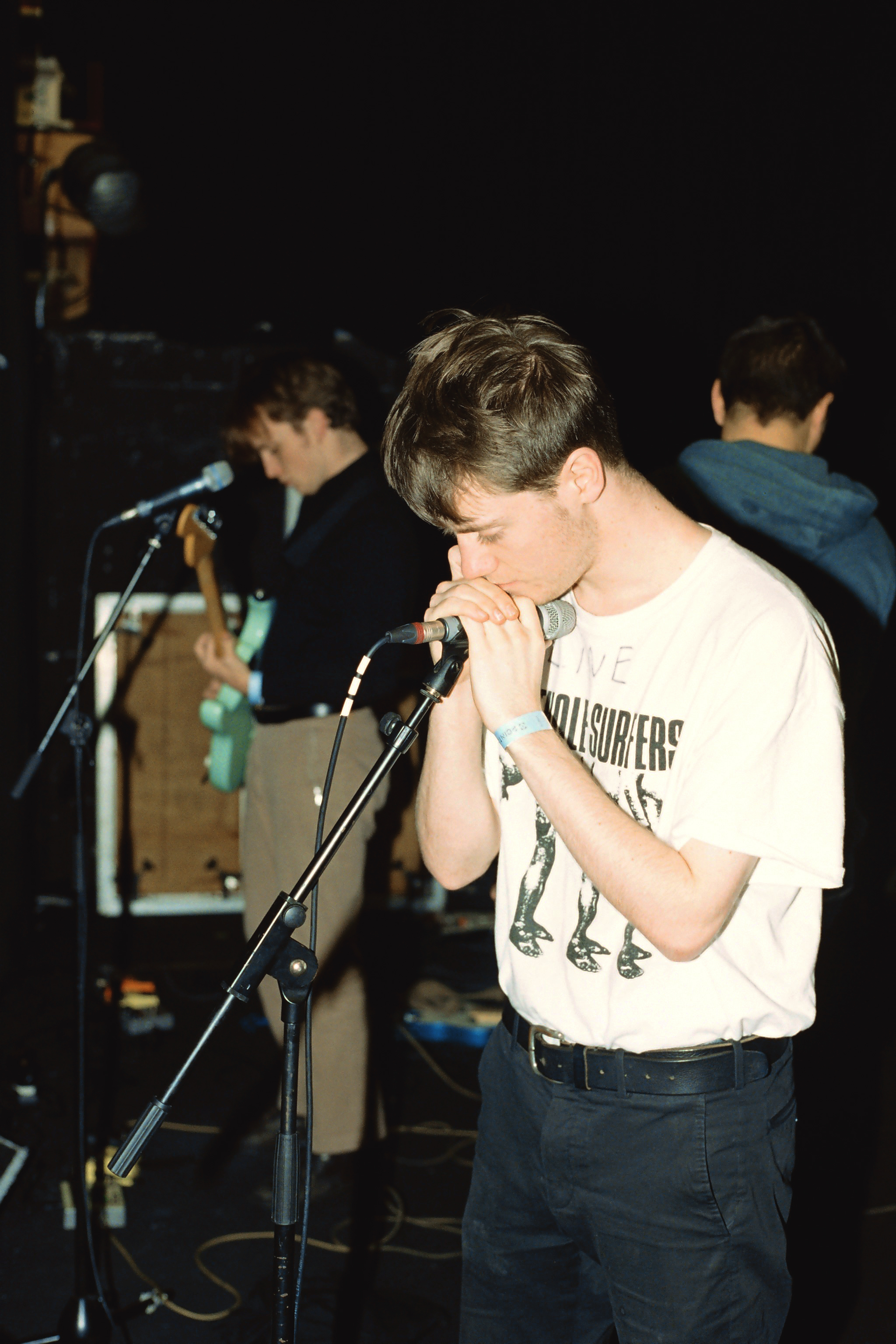 Steen is the band's literary-sharp frontman. The kind of frontman who offers up quotes such as "Moderation is mundanity" or answers the question, "Why are you so exciting?" with, "Because it's so derivative it's original" to the collective grown of his bandmates. "He's been reading too much Nick Kent," suggests Sean, the band's floppy-fringed Johnny Marr-alike. Sean is the Cool Shame. Josh is the Nice Shame. Eddie the Affably Polite Dark Horse who recently spent two full days in Berlin's Berghain nightclub on his own ("I'd love to be a fly on the wall that weekend," says Sean). Charlie, meanwhile, is the group's wisecracking beat-maker, offering short shrift to anyone who dares him to answer a question seriously. "We're not in the music industry to find any financial stability," Steen suggests at one point. "I am," Charlie replies. "I want a boat".
Together, the five have the kind of irrepressible chemistry that has made the average Shame concert the sort of affair that recently inspired two Shetland Islands fans to use up one of their three free yearly ferry passes to travel 400 miles to see them in Glasgow. "The way we perform now is how we performed back when we first started," Steen says. "Doing it to a bartender who didn't want to be there and didn't want to listen."
"It was like a challenge," Sean suggests.
"Usually, we failed," adds Charlie.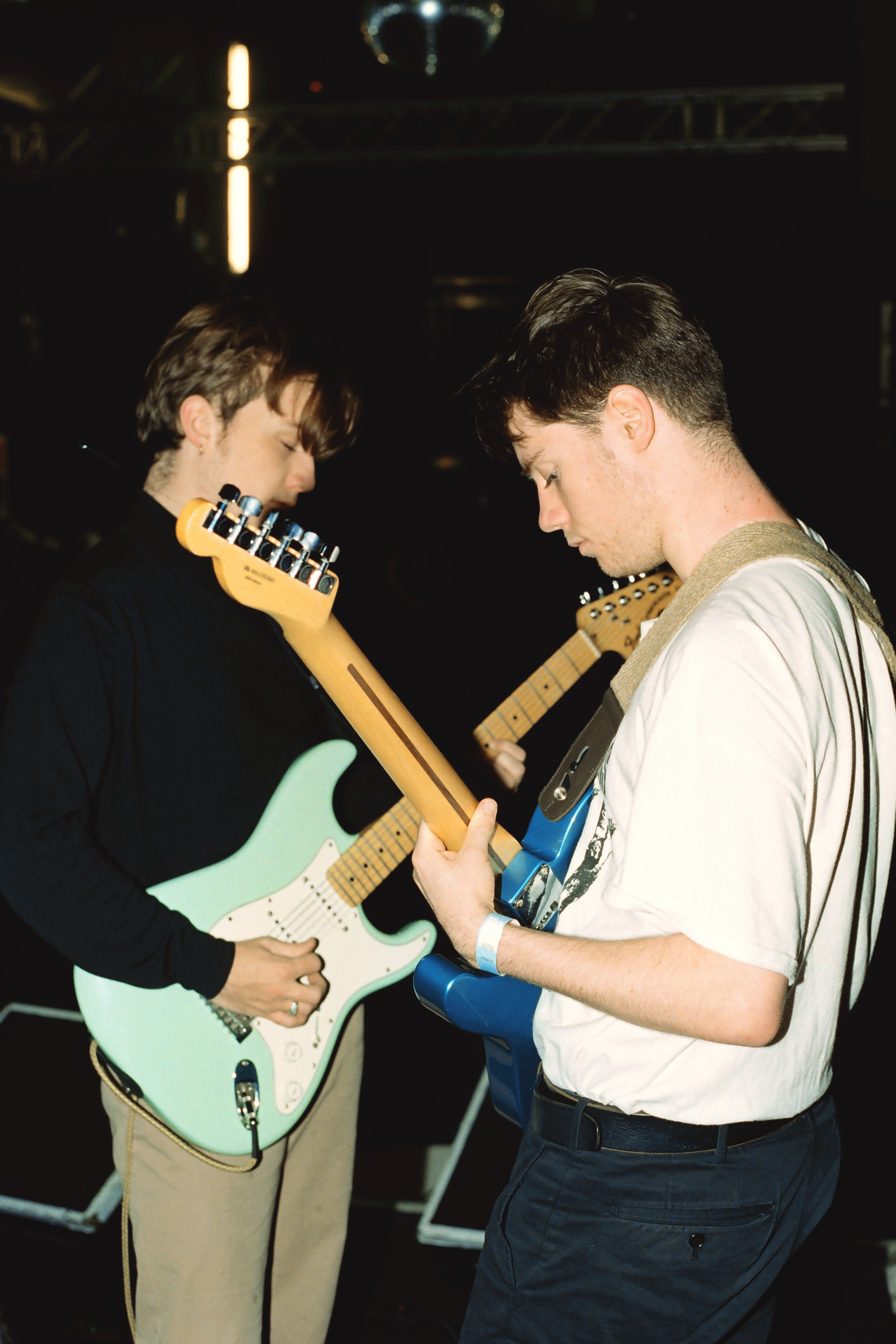 Later that week, Shame take to the stage at Point Ephémère to perform a sell-out show in front of excitable teens and several handsome French indie dads. Opening with recent single, Concrete, the set quickly descends into what appears to be an amusing game of one playful upmanship; pushing, shoving, ruffling one another's hair. Steen disappears into the crowd during a particularly Happy Mondays-esque rendition of The Lick, the only indicator he's even still in the venue being the deep baritone emanating from the rattling PA system above. "It's good to be back in Europe," he proclaims on his return, topless to the waist and smoking a cigarette procured from the front row. Shame might be a very English emotion (just think how many words we created for it -- humiliation, mortification, embarrassment, indignity), but its namesakes, thankfully, have none.
We arrange to meet the following morning at a rather hopeful 10am. Sean, Josh, Charlie and Steen arrive after having ended up in a bossa nova club until 8am (which was, coincidently, the last time anyone saw Eddie). They're happy with the gig, happy with how they seem to have been received. "A lot of people speak to us after shows and there's sometimes this interpretation of anger or intensity," Steen says. "And that's certainly part of it, but there's an underlying humour there too."
He continues. "We can't escape the fact that our music was written over the time period of us being teenage boys. We were young men, and we still are young men. But I hope that as we continue to write and progress it evolves into something that is slightly more mature."
"Pushing the sonic boundaries?" suggests Charlie, dryly. You know what -- it'd be a shame not to watch them give it a go.
Songs of Praise, the debut album by Shame, is out now. The band play Fred Perry SubcultureLive at London's 100 Club on 23 January.
Credits
---
Photography Jules Faure
Tagged: