Craig Green. Photography Jess Gough.
how london's brightest menswear stars are getting it right
Fashion can be so derivative, but thankfully there's a wave of London menswear designers that are carving out truly distinctive aesthetics. But in an industry shaped by mass movements, how is it done?
Craig Green. Photography Jess Gough.
Fashion bloody loves a movement. And over the last few seasons we've witnessed our fair share -- from the rise of sportswear to the return of suiting. These movements are then peppered with trends: logomania, sleeves to your knees, XXL everything, Wall Street shoulders, dressing like your dad circa the early 90s. Trends then beget clothes, products that are created to fit the mould. But as a number of upcoming designers (and established, for that matter) continue to appropriate the glowing success that is Balenciaga and Vetements, there are young labels who are rigorously avoiding tapping trends and are instead dreaming up and nurturing their own signatures and sensibilities. London as a fashion capital is notorious for the flourishing of young and creative talent, the city is full of labels that are dreaming up their own worlds.
Cottweiler, the concept-driven label by Matthew Dainty and Ben Cottrell, have earned both a cultish following and industry renown for their pristine, technically-tailored tracksuits, immaculate use of processed natural fabrics and subversive semiotics. "Our vision is really a combination of both of our experiences and thoughts so it's a product of our friendship," the Cottweiler boys explain. "We work closely together producing our own research material, which we feel helps keep things original."
While their peers have chosen to smother sweatshirts and other sportswear garms in logos and the like, Cottweiler opted out. "We felt that a subtle message over a longer period added more value to what we do rather than brashly advertising the name from an early stage in order to be recognisable." Their clothes are instantly recognised by their dedicated followers. If you know, you know.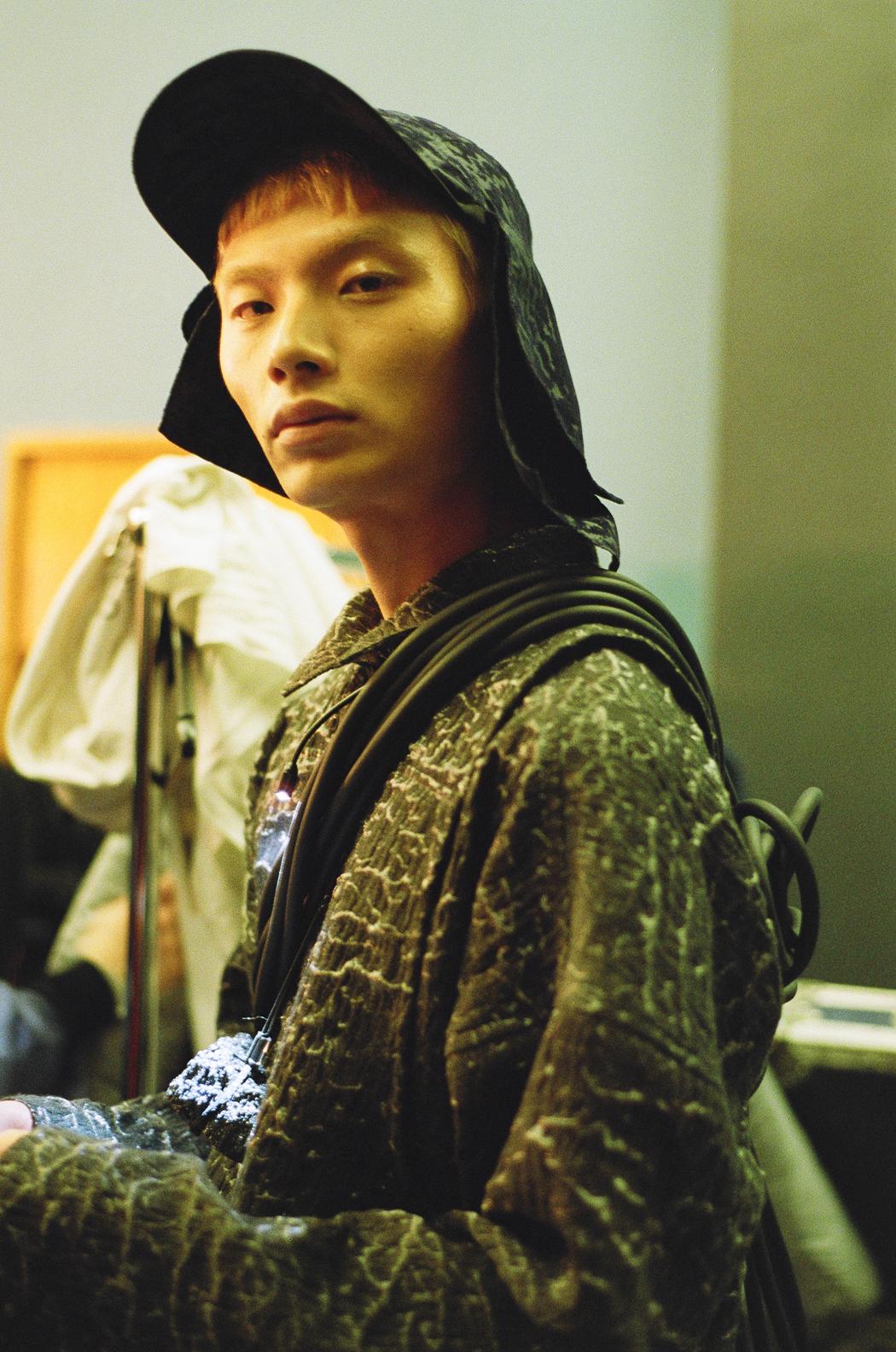 It poses the following question: is the best way to build a brand with no branding at all? It's impossible to ignore the dizzying heights that 'logos as a trend' has reached, which is why it's hard to come by a label today who doesn't have a branded long-sleeve tee on offer. But the desire for in-your-face words on clothes is likely to halt, and when it does your favourite logo-emblazoned hoodie will (probably) end up at the back of your wardrobe. Cottweiler's impeccable technical separates and tracksuits, on the other hand -- deceptively simple in appearance -- are forever pieces.
Grace Wales Bonner is a designer who draws on a similar approach; her namesake label is a continual exploration and celebration of black masculinity. Beautiful tailored pieces rendered in exquisite materials (plush velvet; silk; enamel beads; crystals) have been at the heart of her brand since its debut. Her silhouettes are considered -- cropped jackets, slightly-flared trousers, nipped in waists, for example, have become signatures. It's this consistent evolution and dedication to a cherry-picked aesthetic and concept that has meant Grace has received industry accolade. Fashion critics are already citing her autumn/winter 18 collection, which showed last weekend, a contender for show of the season.
With the sole focus on development and craftsmanship, Grace has received recognition from the get go. She won the Emerging Menswear Designer of the year award at the BFAs in 2015 (the same year that she graduated from Central Saint Martins) and the LVMH Award in 2016. Grace hinted at such dedication when her label debuted and it's so refreshing to see her commitment intact and vision uncompromised. "I want to establish what I am doing," she told i-D. "I think it's really important to nurture everything I am interested in. Writing, collages, making clothes and creating this world."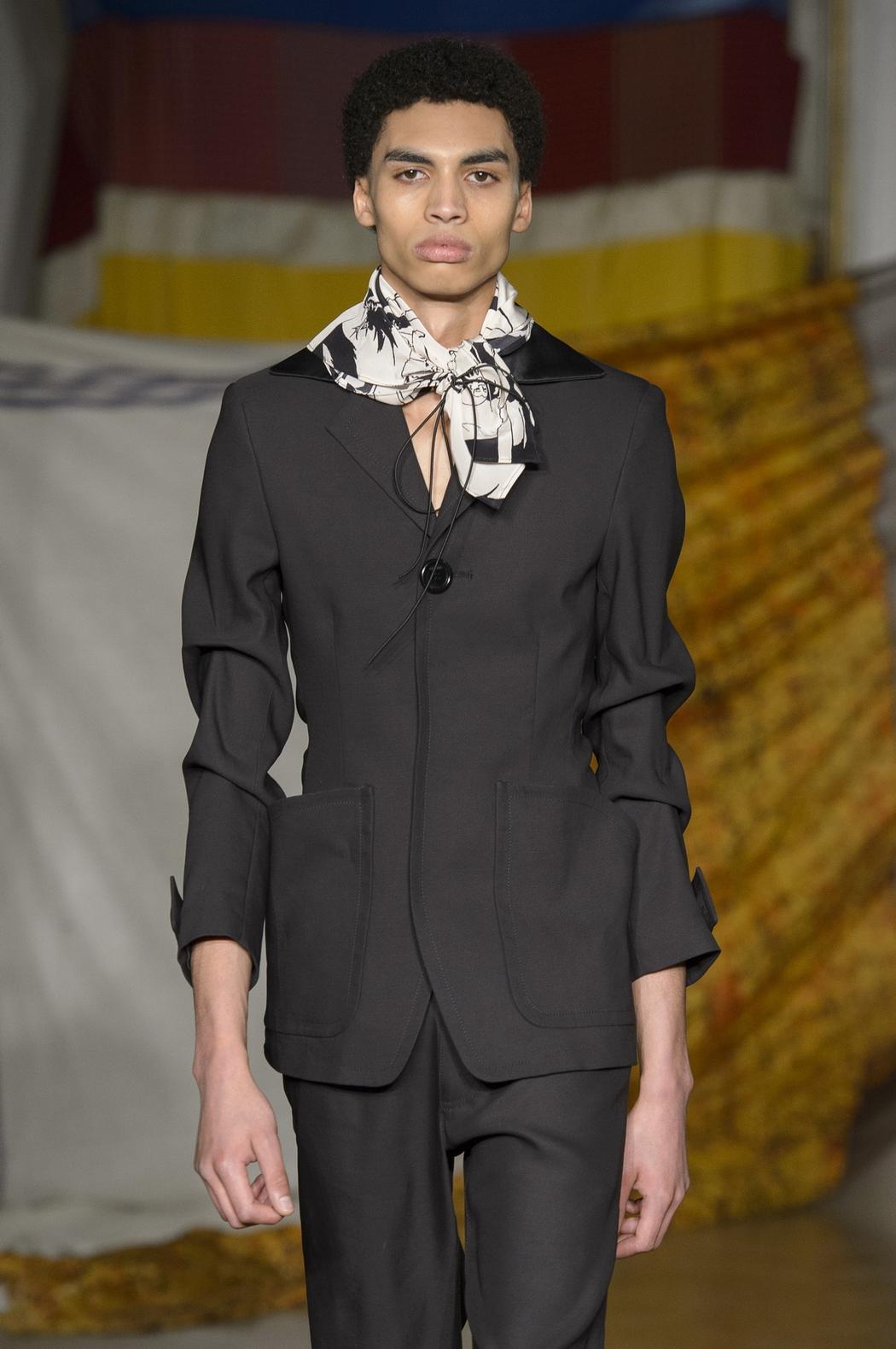 Attention is on the garments rather than what's trending. No easy gimmicks. You know a Wales Bonner collection is going to be thought-provoking and made to an exceptionally high standard before you even look at clothes, and most importantly, you know it's going to be covetable.
You may argue that acquiring such a definitive aesthetic becomes predictable, yet there is nothing about these designers that is boring. Take Craig Green, the British Menswear Designer of the Year for the second year running. His collections are always formed around one superbly simple idea: uniform. The result is anything but, as he blends this primitive idea with the most wonderfully weird references, from Mean Girls to British pub carpets.
Not only is Craig a consistent designer, but a clever designer too. Hidden beneath his conceptual, literally tear-jerking sculptural pieces made for the runway are incredibly wearable designs waiting to be snapped up by eager buyers -- the sort of clothes you could genuinely wear everyday. His reoccurring worker jacket is an excellent example of the latter.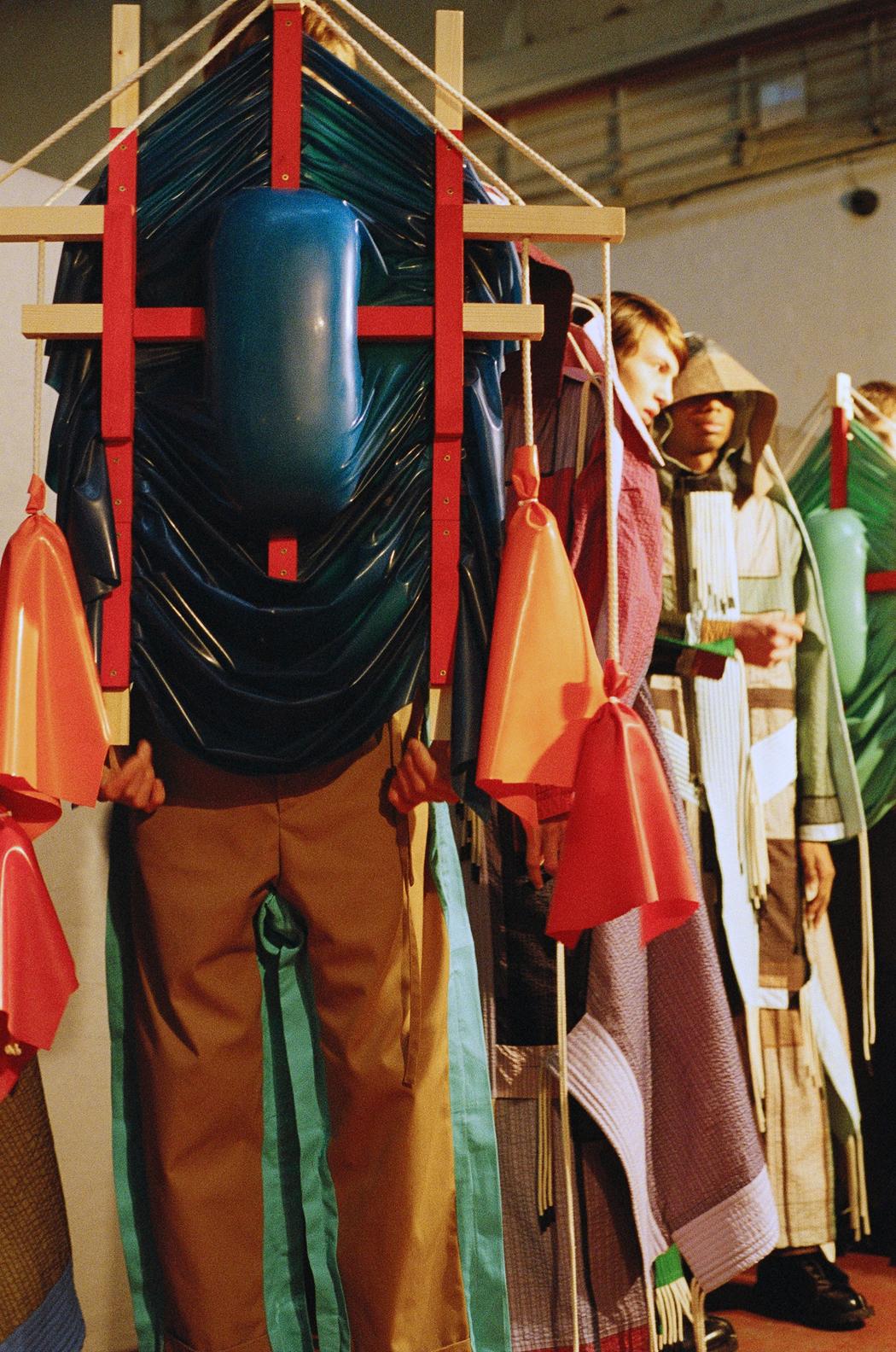 In this age of fast fashion, it's difficult for a young designer to truly earn a cult following. In which case, how do they create their worlds? Look to Craig, who every season transports his captivated audience with majestic pieces but more importantly, he let's them actually live it by offering pieces that look just as good in the real world as they do in his. This is by no means a coincidence either: "Away from the theatre of shows, we're interested in creating a wardrobe or uniform for a customer," Craig told i-D last year. It sounds obvious, but wearability is often forgotten in favour of Instagram-ready pieces.
So, how do you shine bright in an industry saturated with referential homages? Perhaps the answer is simple: master your concept. What is your brand built around? Is it high-performance sportswear? Is it uniform? Identity? It's easy to see why designers feel the pressure to dip their fingers in all the pies -- it's important to know what the consumer wants after all. But consistency is key, and what's more important than succumbing to mass movements is constructing a well thought out design DNA. And when the latter is as brilliant as these, the smart thing to do is build a business on its quality.
This isn't to criticise designers who tap trends cast by big ticket labels or whose clothes partake a seasonal shape shift. After all, fashion can be frivolous -- and fabulous for it. And of course it's important that fashion is fun, especially when everything else is so serious. But there's a reason why the fizz around Craig Green, Wales Bonner and Cottweiler hasn't gone flat. Credit is due to these and other labels who, in an industry overflowing with talent, have carved out instantly recognisable signatures and resist the temptation to conform. These are labels who really do possess the credentials to go the distance.