macaulay culkin almost starred in wes anderson's 'rushmore'
Now that we think about it, Wes's color palettes would look good on him.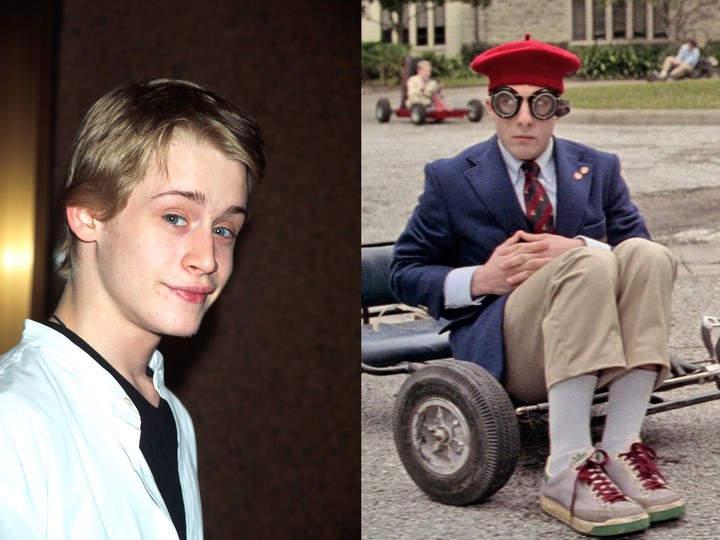 The LIFE Picture Collection/Getty Images and Screenshot via YouTube.
Imagine Macaulay Culkin wearing Max Fischer's iconic red beret and delivering the iconic line, "My safety is Harvard". It's how Wes Anderson may have originally envisioned his breakthrough classic. Macaulay, aka Home Alone star/ podcast host/cheese pizza eater revealed the director had approached him about starring in the 1998 film. "I was sent the script to Rushmore," Macaulay wrote in a Reddit AMA yesterday. "I was still retired then." The reveal came after a fan asked Macaulay if there were any roles he regretted passing on.
We all know who ended up playing Max Fischer: Jason Schwartzman. Like many of the actors Wes works with, Jason would go on to star in a number of the director's films. So it's safe to assume Macaulay could have also scored roles in Wes's more colorful films, like The Grand Budapest Hotel and Moonrise Kingdom. We think Macaulay would look particularly stellar in a camp counselor uniform.
Despite not starring in it, Macaulay is a huge fan of Rushmore. He called the film "perfect." It also seems like Macaulay has finally come to his senses. A Reddit user asked, "If Wes Anderson sent you another script would you say yes?" The actor responded: "I'm no fool."