charles jeffrey's fall/winter 18 show proves the power of teamwork
The designer's new show is based on his internal emotions.
This article was originally published by i-D UK.
Always impressing, shocking, and wowing — Charles Jeffrey LOVERBOY has become a highlight of LFWM. Entitled Tantrum, his latest show was built around the Scottish designer's internal reflections and emotions over his ancestral roots.
"The show is everything to me," Charles said after the madness died down. "It's one of the reasons we all work so hard — that opportunity to invite people into our imaginations and make people feel something. This season's been a deeply personal journey... in so many ways. The references to Scotland, and to my childhood, having so many friends involved — everything. I feel like we said what I wanted to say."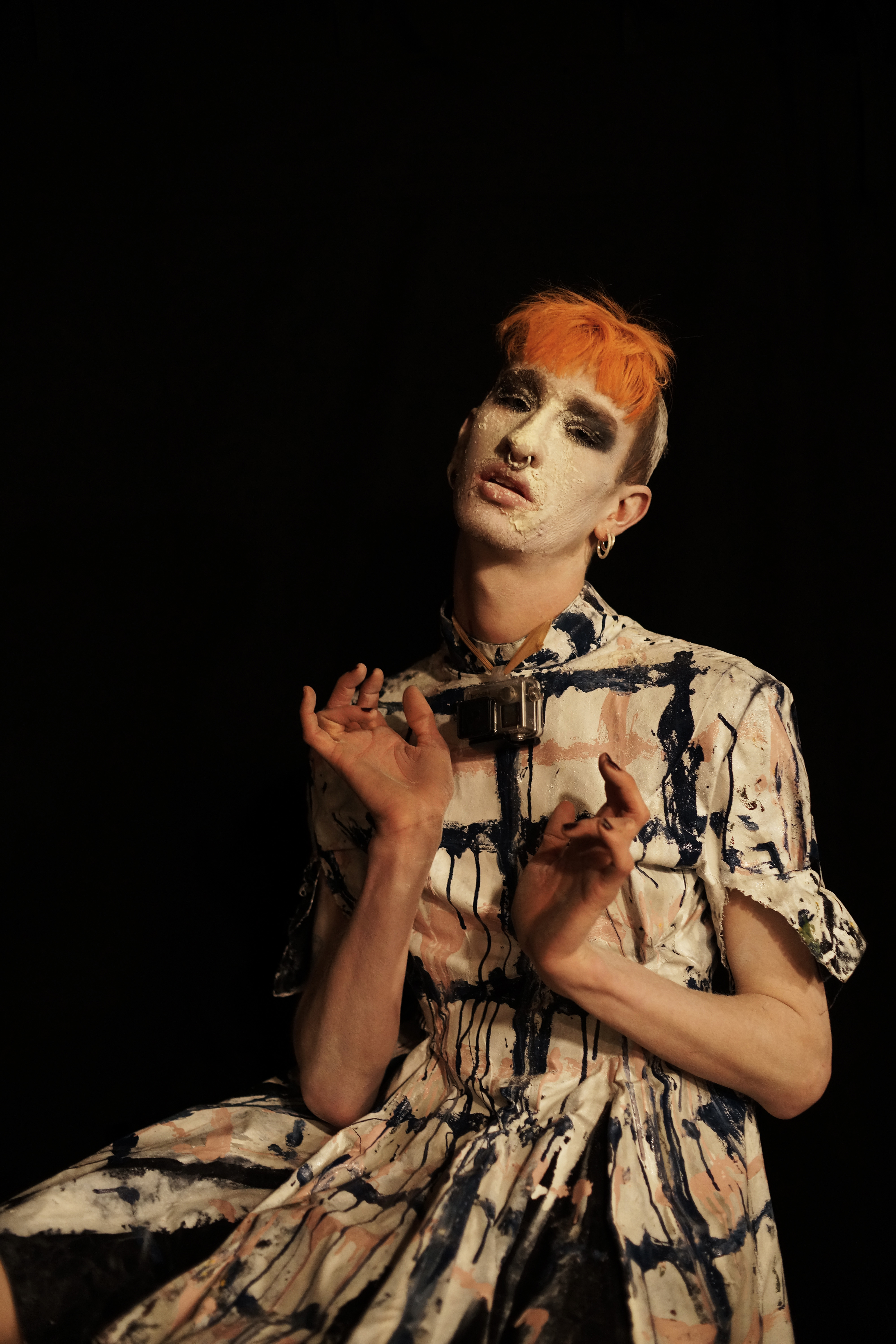 The rage and anger he found inside was translated into a fierce introduction of drums and screams (set to the Prodigy's " Firestarter") — while a performance by Theo Adams Company put the audience directly inside the designer's mind: a display of internal pain and the various ways we mask it. Oversized, protective tartan material fought off inner and outer monsters. Suiting echoed armor — sharp and striped. His own tartan, LOVERBOY, was mixed with the traditional Wallace, as an homage to Scottish power. This season also saw an extended number of women's looks too, another exciting new venture for Jeffrey.
A testament to Charles Jeffrey, his team, and the clothes they create, above all the show was a wonderful tribute to the power of teamwork. We're all here because we believe in it, and Charles Jeffrey is certainly one of our leaders.