kablam made us a hardcore cardi b rant-sampling party mix
As she warms up for her set at CTM's Berghain party, the Swedish producer mixes PJ Harvey with gabber and Cardi B talking about bitches. It rules.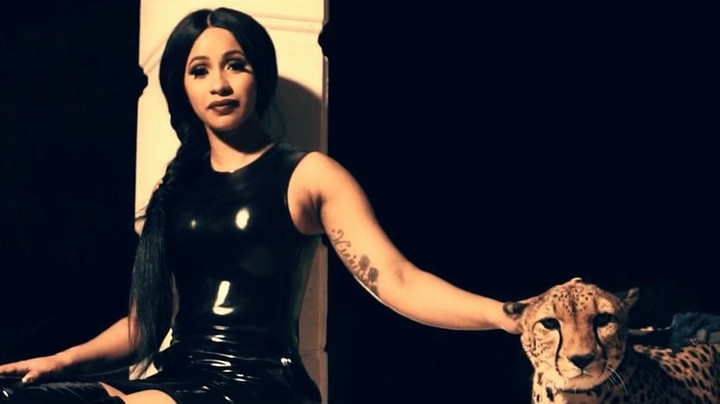 Screenshot via YouTube
This article was originally published by i-D Denmark.
If you're a regular on the Berlin party scene, you're likely to already familiar with Kajsa Blom, AKA KABLAM. A resident of the legendary Janus parties (along with Lotic and M.E.S.H) and known for her eclectic mixes, KABLAM creates and curates music with influences as wide ranging as hardcore techno and Reggaeton. We've been trying to get her in the mix for us for a long time, so we're more than happy to finally welcome her to the i-DJ family. Ahead of her set at a night dedicated to gabber during Berlin's CTM festival next week, Kajsa mixes classics like PJ Harvey with M.E.S.H. and mobilegirl. Press play.
Tracklist:
PJ Harvey, Big Exit
Hodge & Peder, Bird Chant
MESH , Mimic
LSDXOXO, Death Rattle
Jesus herself preaching
Total Freedom, Beat To Death
Apotheosis, Ô Fortuna (feat DJ Patrick Samoy) [Apocalypse Chorus Mix]
Safri Duo, Played-a-Live (TSVI edit)
Yotam Avni, Tehillim
Antiloop, In My Mind
mobilegirl, Forest Coloss (KABLAM Remix)
Osheyack, unreleased
Fever Ray, Wanna Sip (Sissel Wincent Remix)
Thoom, Mikal Jackzon
Oxhy, Sinew
Catch KABLAM on February 2 February at CTM Festival in Berghain. Further info here .
This article originally appeared on i-D DE.
This article originally appeared on i-D DE.