netflix's 'sabrina' gets festive new holiday special
Praise Satan!
|
12 November 2018, 5:50pm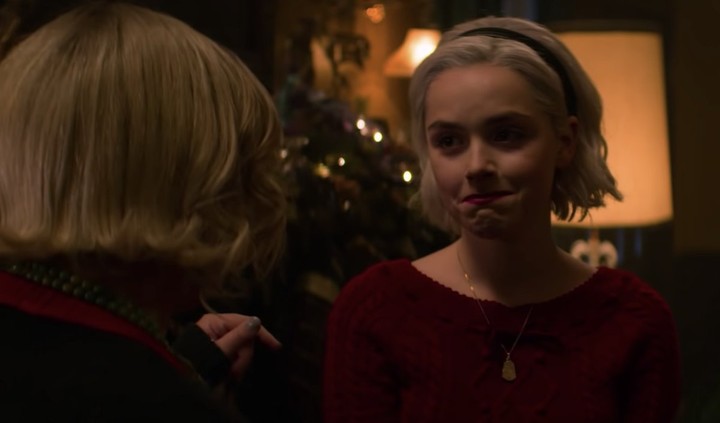 Photo via Netflix.
If you haven't binge watched the Chilling Adventures of Sabrina just yet (the trailers range from all around creepy to totally terrifying), it looks like there's new reason to get behind Netflix's reboot of the beloved 90s series Sabrina the Teenage Witch. It was just announced on Twitter that the magical cast will return to your screens before the release of the supposedly wild Season 2 (!!) for one night and one night only. A surprise holiday episode called "A Midwinter's Tale" will air on December 14 to aptly ring in the winter solstice.
All we have so far is this vague official summary: "The Church of Night, like all covens, celebrates the Winter Solstice — the longest night of the year — when families gather around the Yule Fire to sing pagan carols and tell ghost stories. But the holidays are also a time for guests and visitors — both welcome and unwelcome — you never know what might come down the chimney…" No word yet on whether the 16-year-old, feminist woke witch will continue to hex her oppressors into oblivion, but we can only hope so.