king princess's 'pussy is god' and everything else you must listen to today
Bow down and indulge in the best of new music Friday.
|
02 November 2018, 4:22pm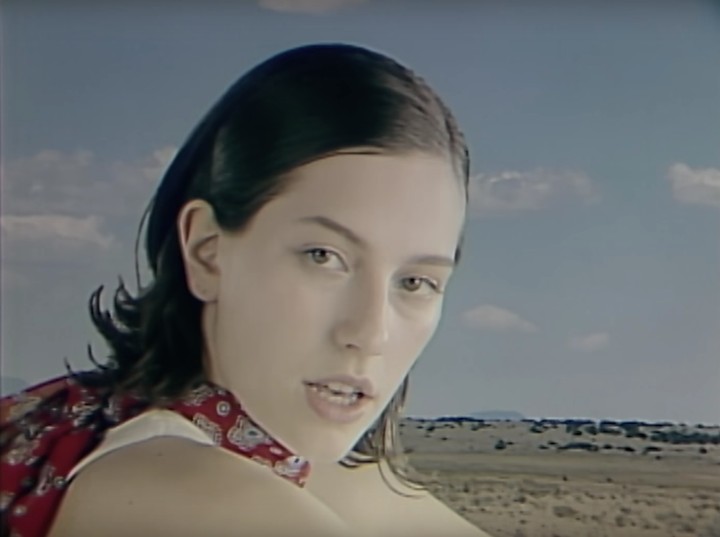 Finally! The sexy lesbian love song we've been waiting for! King Princess has delivered new single Pussy Is God and the fun, friend-filled Clare Gillen-directed music video that goes with it. Riding in on a bike, the 19-year-old New Yorker is our pot of gold at the bottom of a green screen rainbow before she ascends to heaven for a lo-fi dance party in the clouds. The ode to eating pussy we always wanted and the opener to this week's BEST NEW MUSIC PLAYLIST.
Next up is a brilliant new single from Sunflower Bean. Just as sexy as the former, Come For Me is a song inspired by inner strength, power, and sexual freedom. "In 2018 there is no time to waste and no time for shame," the band told Rolling Stone. "This song is a declaration of that. Do you really want to come for me? Do you really want to waste my time? The song is a dare, a threat and a beckoning." Just the start of brilliant things to come, it's the lead single from Sunflower Bean's King of the Dudes, out January 25, via Mom + Pop. Until then, they're busy touring the world. Maybe catch them somewhere along the way?
Your friendly neighborhood Thundercat has teamed up with BADBADNOTGOOD and Flying Lotus now for the woozy funk fest that is King Of The Hill. The collaboration will appear on the forthcoming Brainfeeder X box set, a compilation that'll celebrate the 10 year anniversary of Flying Lotus's label. Lovely.
Elsewhere on the playlist, you'll find Carly Rae Jepsen singing about the joys of masturbation on Party For One, UK drill artist Loski wanting you to Calm Down, and a celebration of Lil Peep's 22nd birthday with the release of posthumous Runaway. If you're after something a bit heavier, Grimes has teamed up with honestly kind of scary American artist Poppy on a single that jumps erratically between metal and cute guitar pop called Play Destroy. Kind of like hell. Kind of brilliant. Then there's a Slipknot surprise, their first track in four years called All Out Life. It's brutal.
Don't think we forgot about the new stuff from Skepta x LD, WEDNESDAY CAMPANELLA, Kasai, Kris Wu, Clams Casino and Danger Incorporated. It's all on there and more. You're welcome!
Read more
This article originally appeared on i-D UK.