cottweiler: the lost art of cruising
Deep under an east London car park, Cottweiler autumn/winter 19 offered us a camouflage for nighttime wandering.
Photography @mitchell_sams
This season, Cottweiler took us 12 stories beneath an east London car park to show us their autumn/winter 19 collection. Celebrating "the lost art of cruising", the dimly-lit concrete space became the venue for a contemplation on archaic traditions of hooking-up, seemingly replaced by instantaneous digital contact.
The runway -- flanked by two moss-covered urinals, water streaming over, and bordered by fencing reminiscent of the fringes of a park -- felt far removed from the thoroughfare of the rest of London Fashion Week Men's, much like Charles Jeffrey's show the evening previous. As the show began, floodlights filled the room with a harsh, white light and a thumping 808 poured from the speakers courtesy of Throwing Snow.
The collection itself played on the earthy theme of its setting, with a colour palette of moss green, black, midnight blue and olive. Acid print jeans were pulled high and tucked into printed silk T-shirts, while sporty motifs and nods to traditional symbols of gay culture gave the collection an eclectic and intelligent identity.
The impression seemed to be that, as night falls, wholesome public spaces become the arena for something a little wilder, and this collection felt very much like the nighttime camouflage of those who went down to the woods tonight. Baseball caps adorned with the logos of generic car brands similarly played on the idea that anyone can end up in the deepest recesses of the cruising spot.
Time to delete Grindr.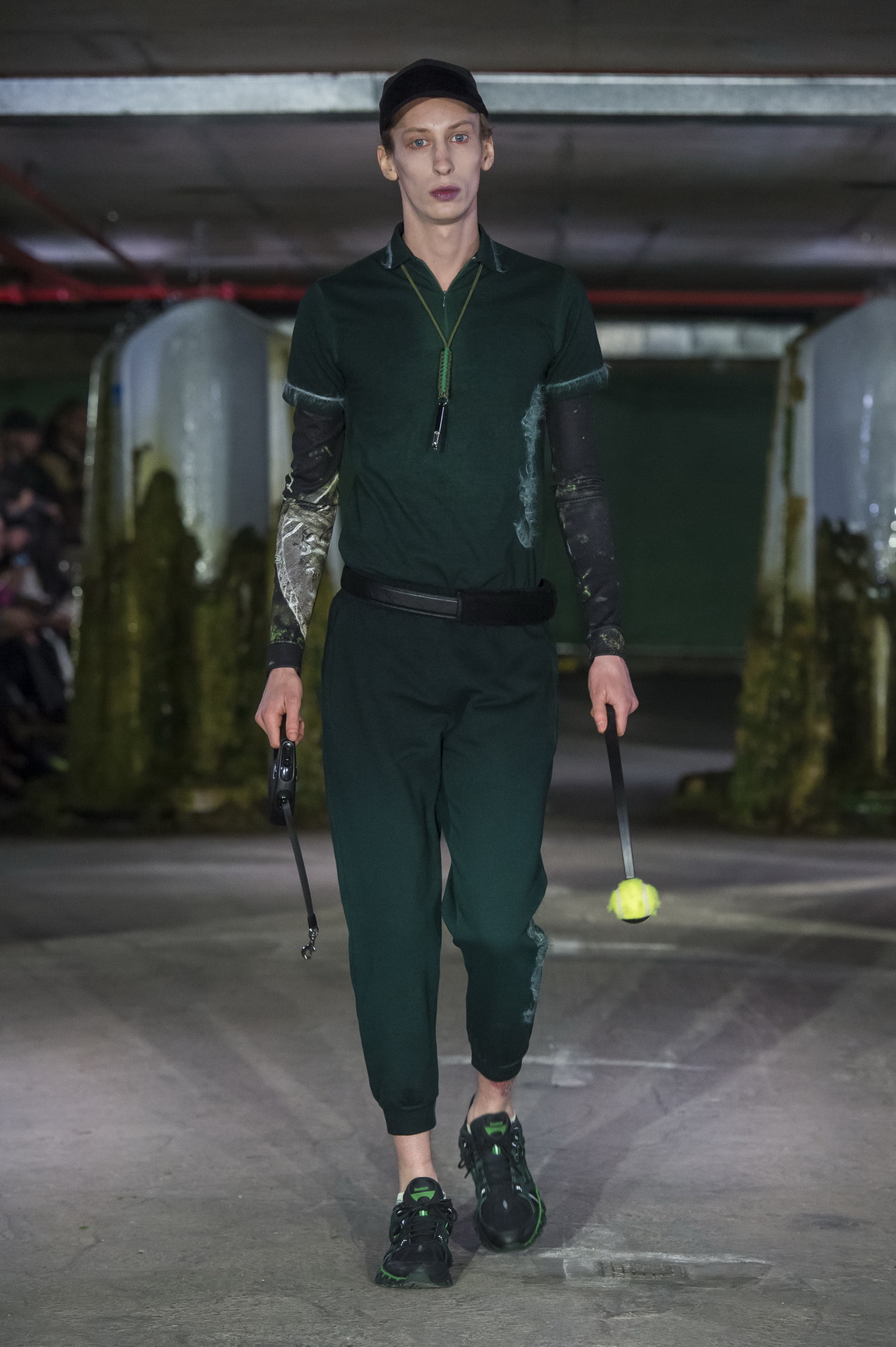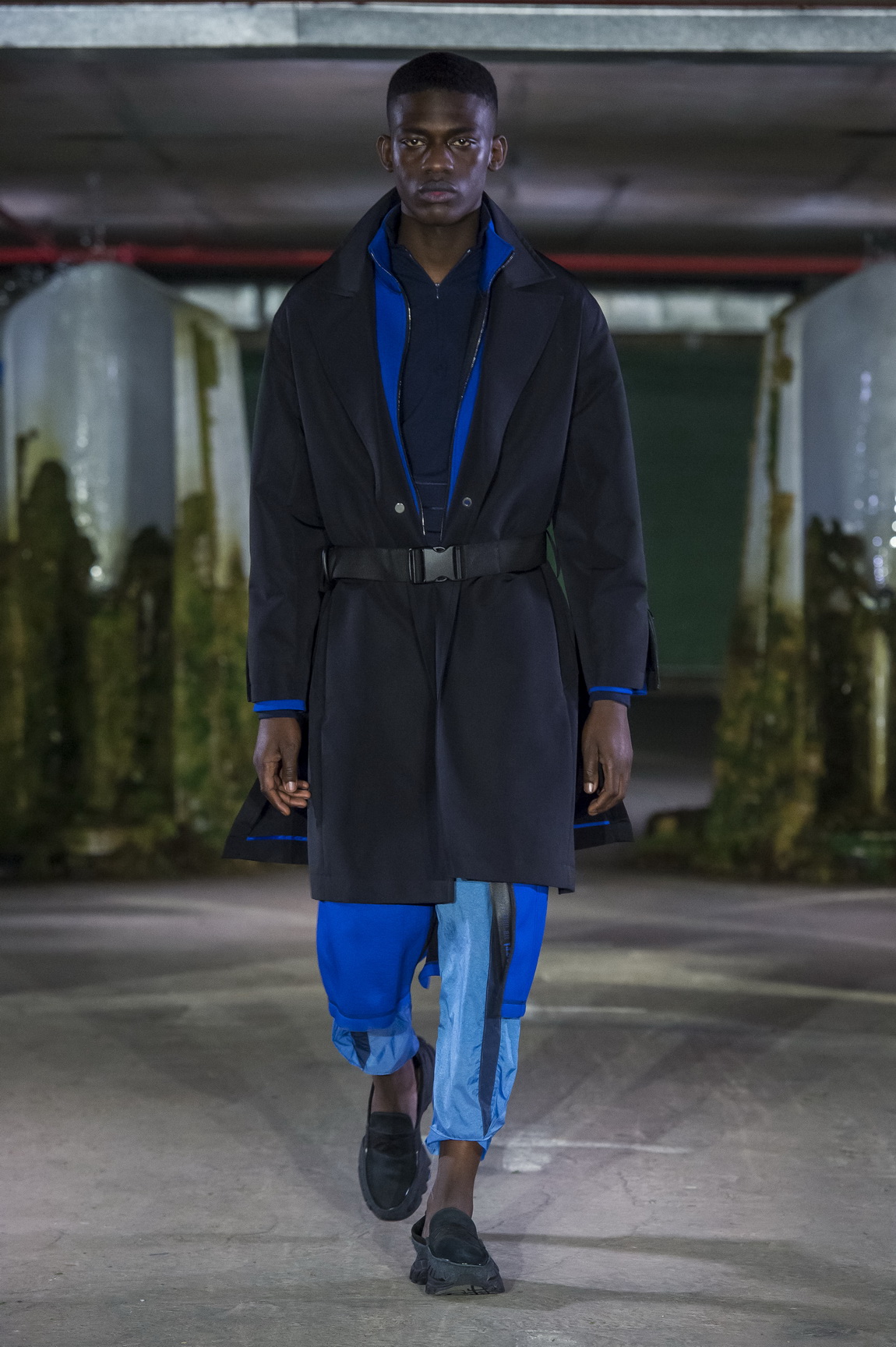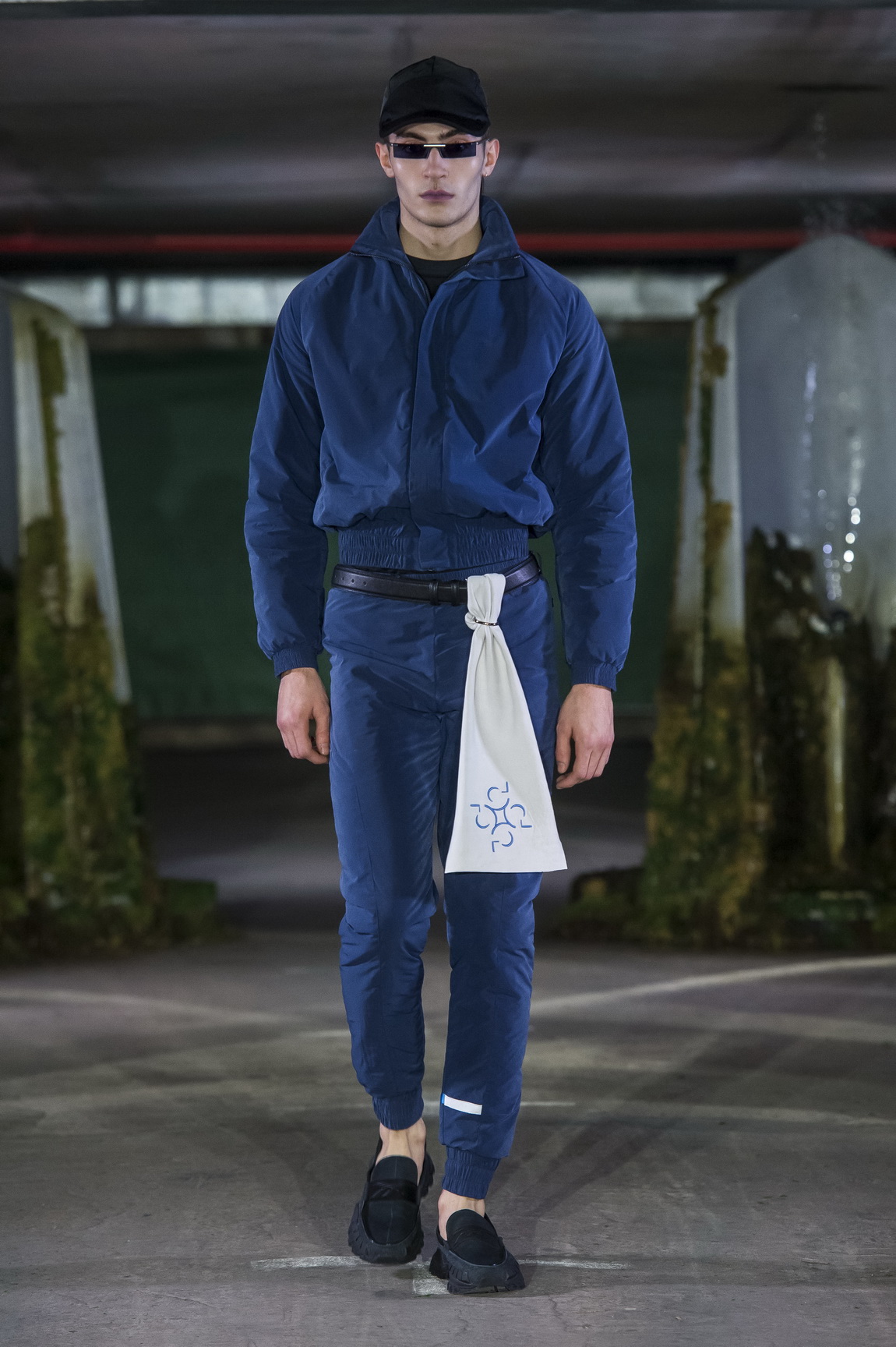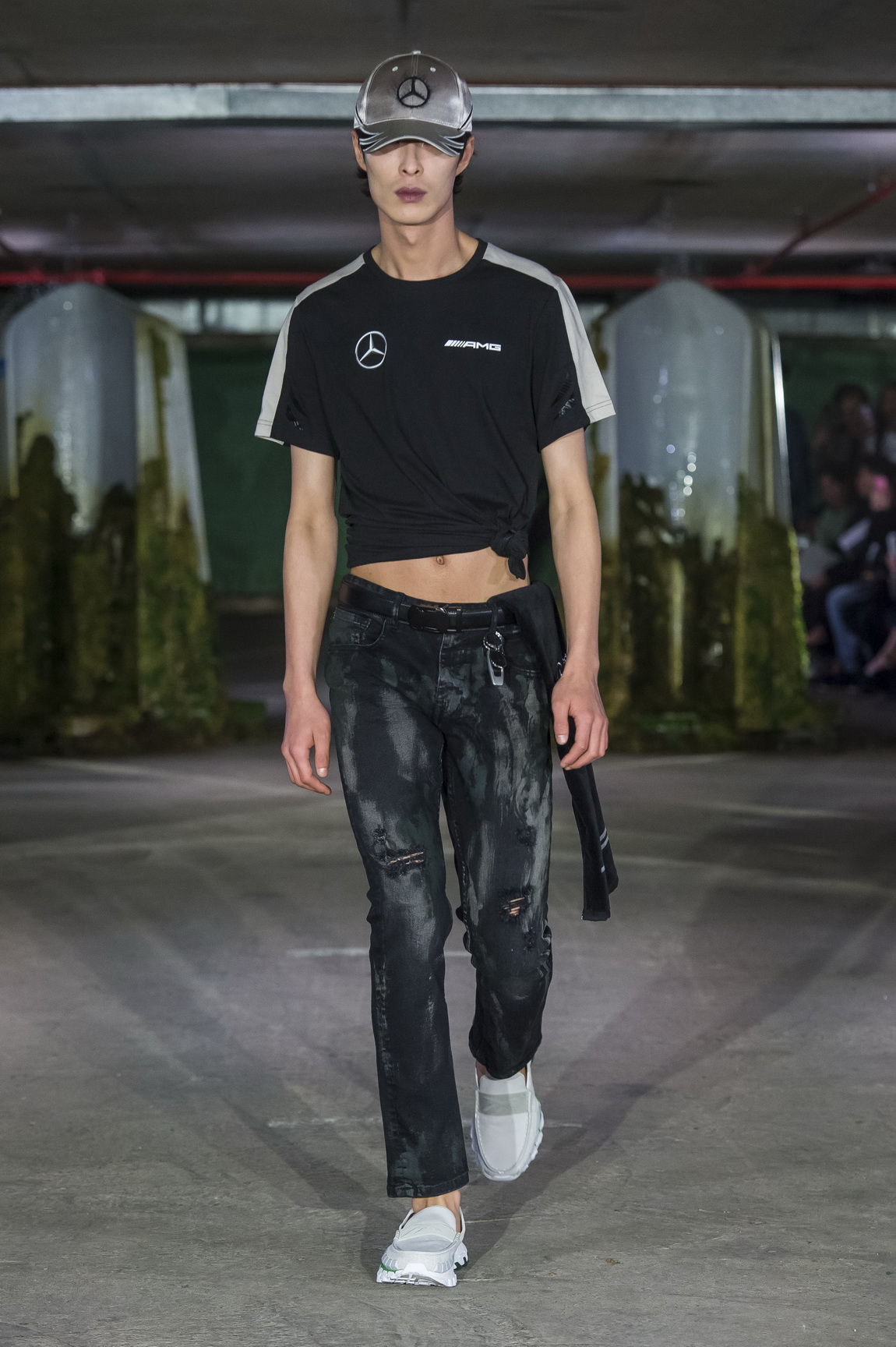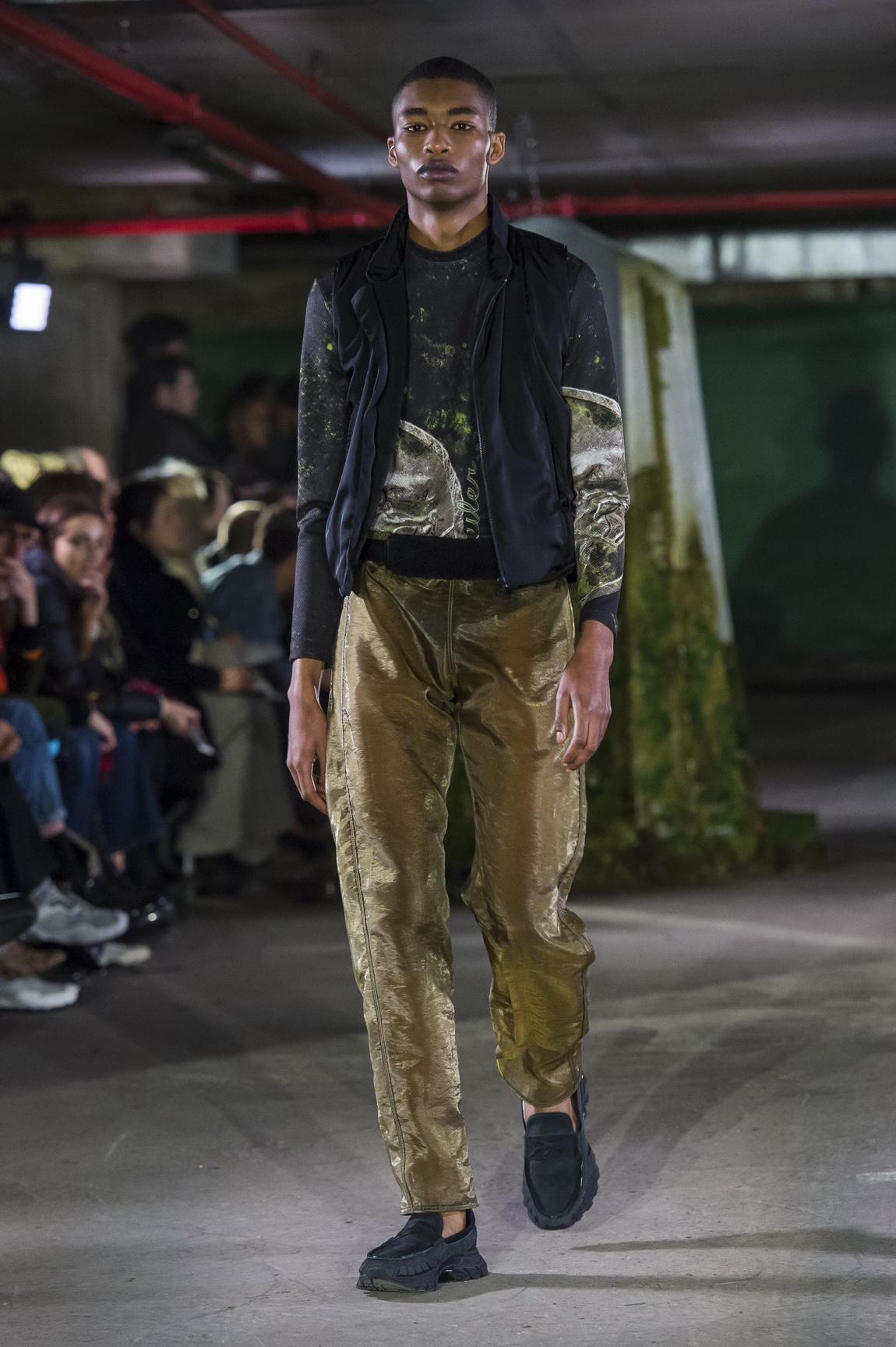 Credits
---
Photography @mitchell_sams
This article originally appeared on i-D UK.