Marc Jacobs chooses big, bold creativity for AW22
See exclusive images of the designer's latest and most apt collection, 'Choice', shown at New York Public Library.
Photography Max Höll
Marc Jacobs certainly knows how to put on a show. Over the last few pandemic years, however, even in moments of brief reprieve, staging one has been no easy feat. Earlier this year, when the omicron variant threatened to derail New York Fashion Week entirely, the designer decided to forgo a catwalk — as well as any sort of digital show — in favour of photographing a collection of ten looks that evolved AW21's colourful, voluminous silhouettes.
"We were like, 'we're not showing until we can do a show the way we show,'" Marc told us last season. The SS22 lookbook, created with i-D's Editor in Chief Alastair McKimm and photographed by Amy Troost, captured the apocalyptic-feeling moment in deconstructed, acid-washed denim, slashed paillette tops and monogram dresses, as well as oversized layered-up puffers. Yet embodied in the clothes, themselves, was the idea of seeking joy through creativity, despite the chaos and tragedy of these times. This very sentiment, expressed in sweeping, spectacular style, set the tone for Marc's big and bold takeover of New York Public Library last night. After all, "I am a showman," he says.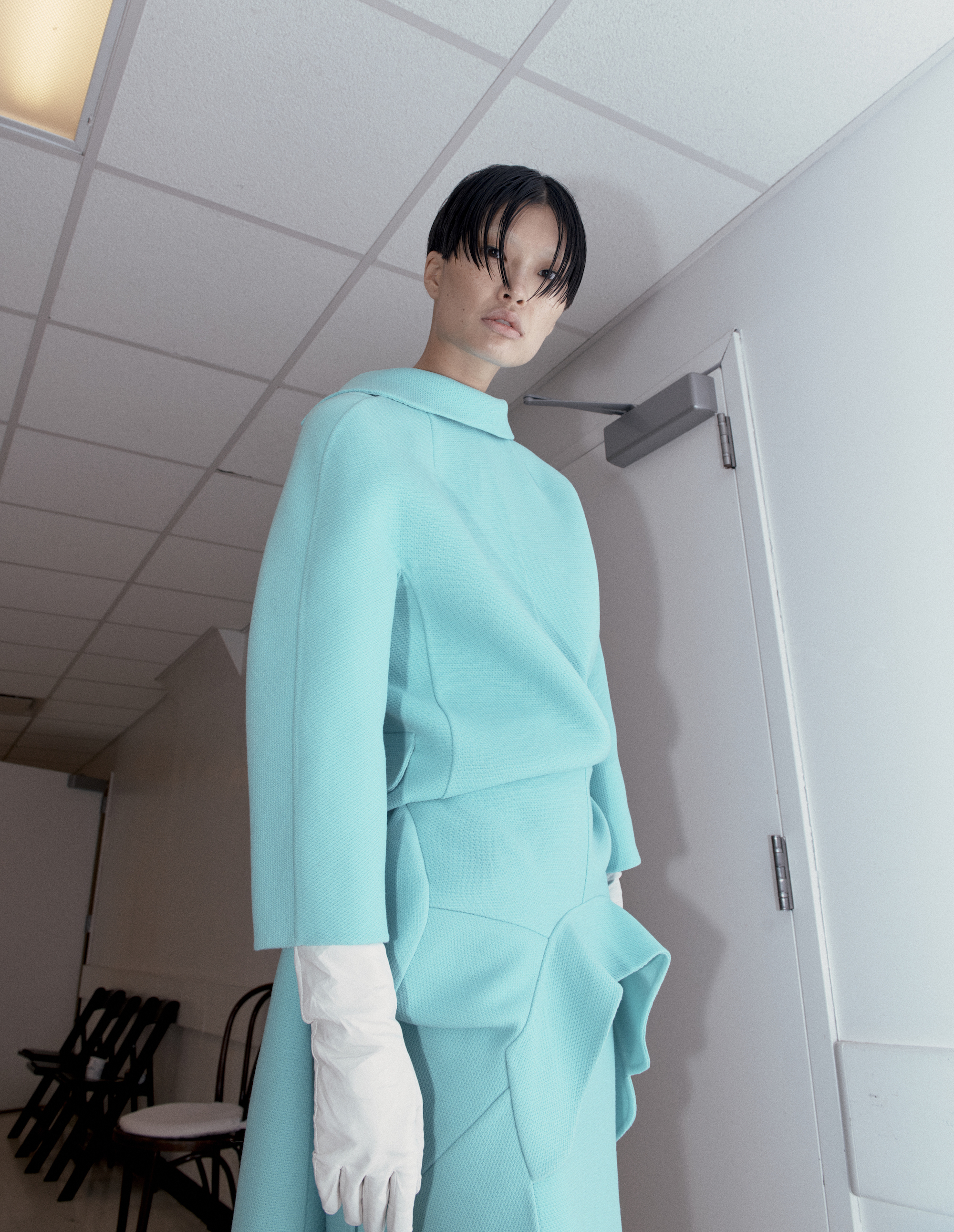 As anyone and everyone in the city took to the streets following the overturning of Roe v. Wade, protesting in Union Square and Washington Square Park, and ongoing threats to our freedoms from the Supreme Court, the king of New York fashion staged one hell of a spectacle. AW22's collection was simply titled 'Choice'.
It opened with a model whose stomach appears swollen with pregnancy, saturated patent leather pulled taut across her belly. Then, three matching looks rendered in sickly shades of grey, green and lavender evoked hospital scrubs with their boxy, v-neck tops and oversized drawstring pants. They introduced the all-too-familiar dystopian vibe which remained present throughout the collection — through massive headscarves which nod to The Handmaid's Tale, and disconcerting, punk-infused beauty transformations.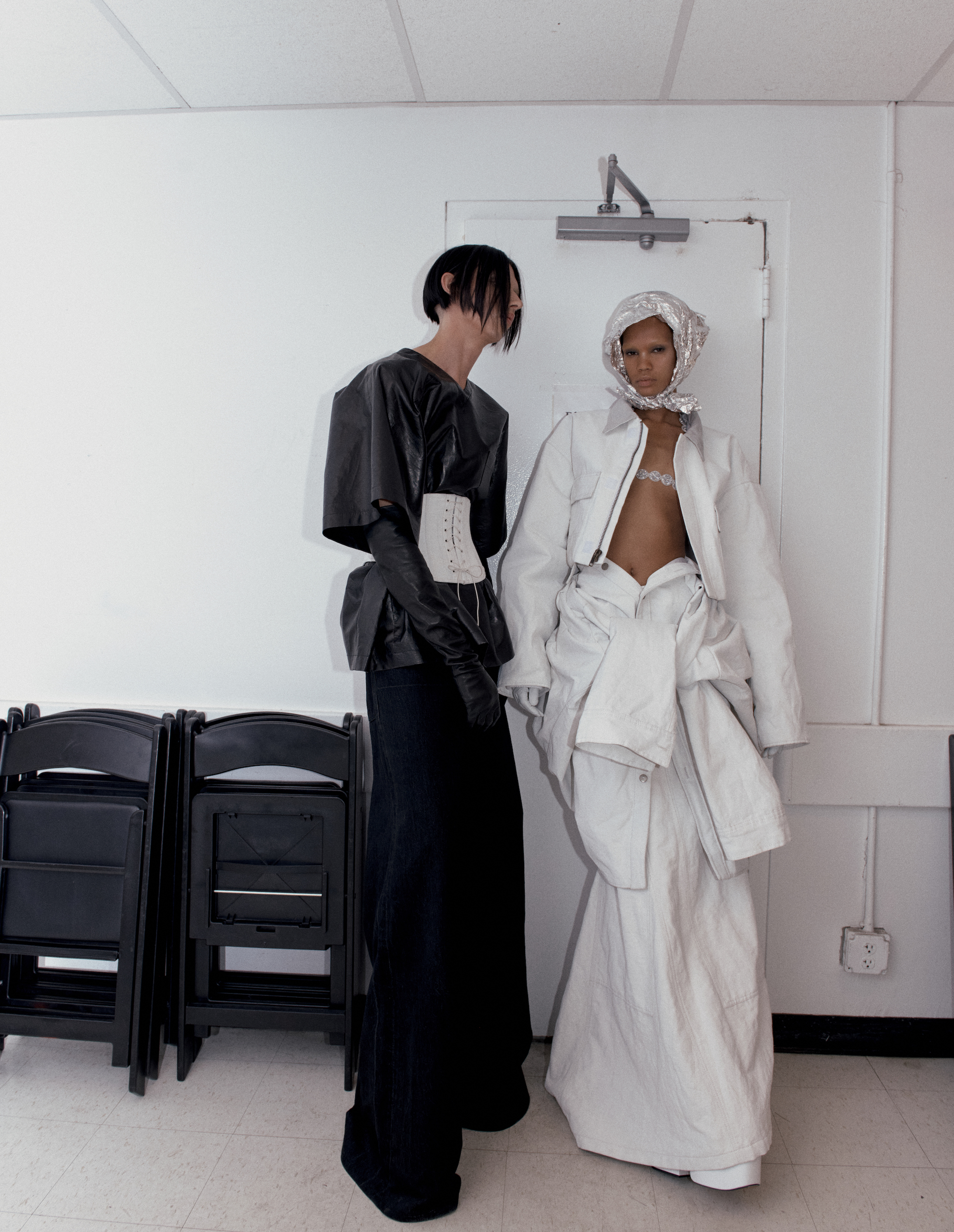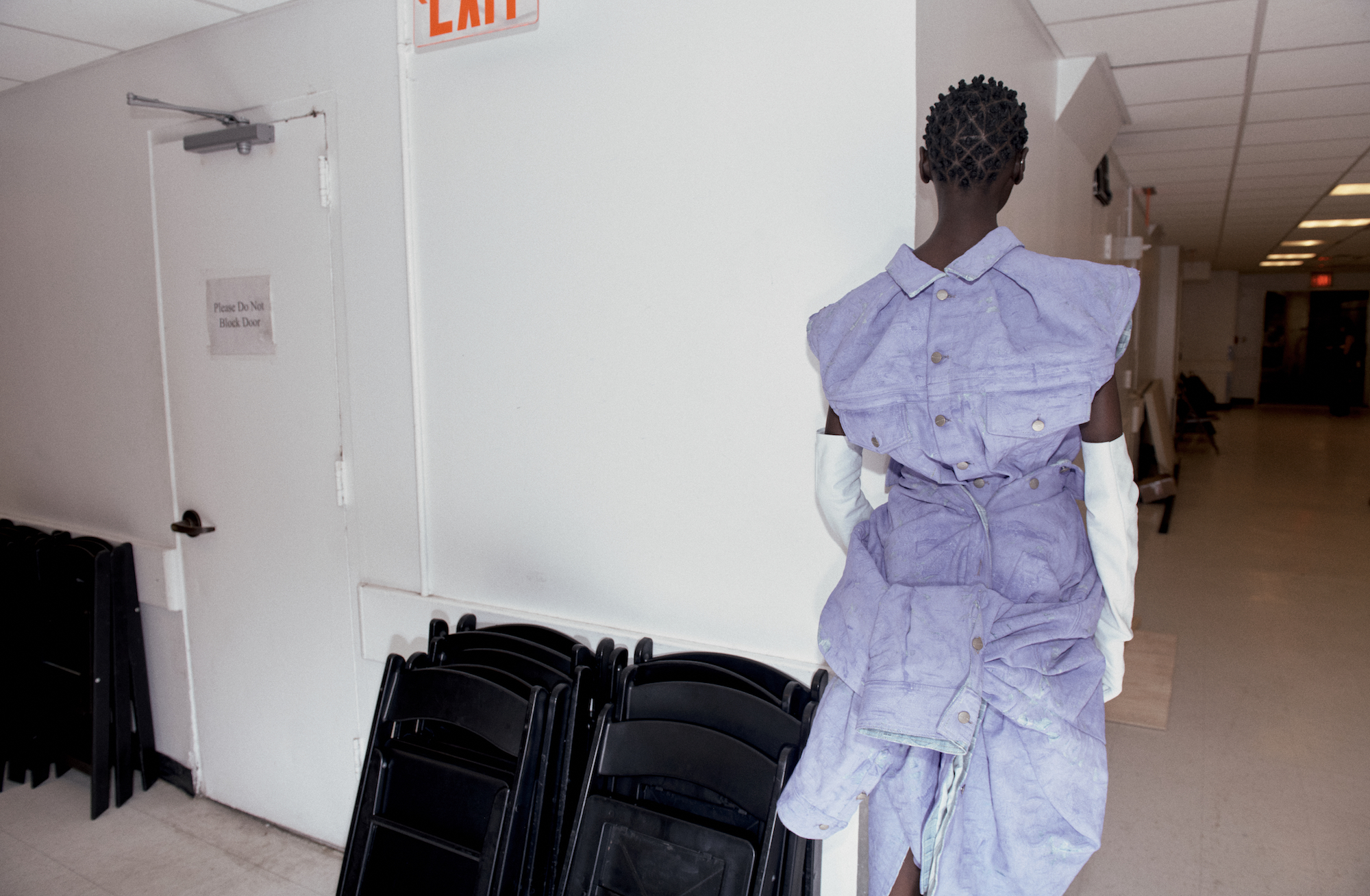 "Amidst an ever-changing landscape of resources, unexpected obstacles and a world feverishly digitizing new standards of reality, my sentiment is unwavering — creativity is essential to living," the show notes read. "We share our choices in contrast to the ongoing brutality and ugliness of a world beyond our insulated but not impermeable walls."
Of course, as much as the show captured our current socio-political moment, it also stood in proud opposition to it. Marc sent playful chunky knits down the runway, layered to swaddle the model's hips and shoulders, shimmering gowns, tiny corsets and paillette bikini tops fit for the now-reopened clubs, colourful denim jackets and sets worn backwards or unzipped at odd angles, and then there were gowns rolled down at the waist, perhaps suggesting that we need innovation now more than ever.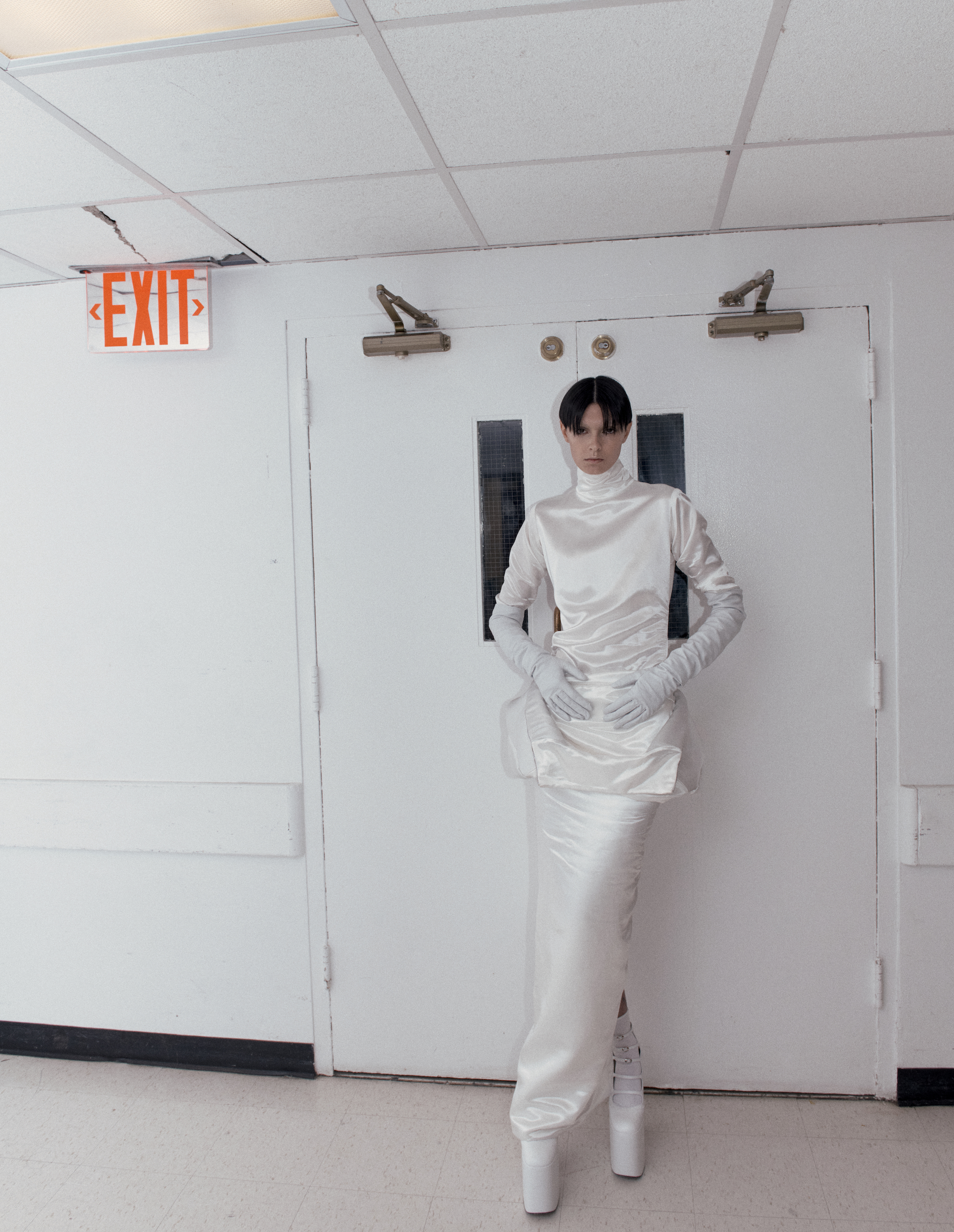 With this collection, Marc continued to play with volume and silhouette as he's been known to do over the past few years, but his experimental takes on outerwear, eveningwear and everything in between represent a constant evolution, not repetition. It's what art is meant to do, and as the show notes quote Friedrich Nietzsche, "We have art in order not to die of the truth."
The designer isn't offering a distraction, though, or even a solution — merely a reason to keep going, and fighting for what we believe in. It's creative thinking, perseverance, maybe even revolution, that will carry us as we try to build a better, brighter future — separate from that which lawmakers, lobbyists, even fashion's gatekeepers might try to force upon us. Creativity is, indeed, essential to living.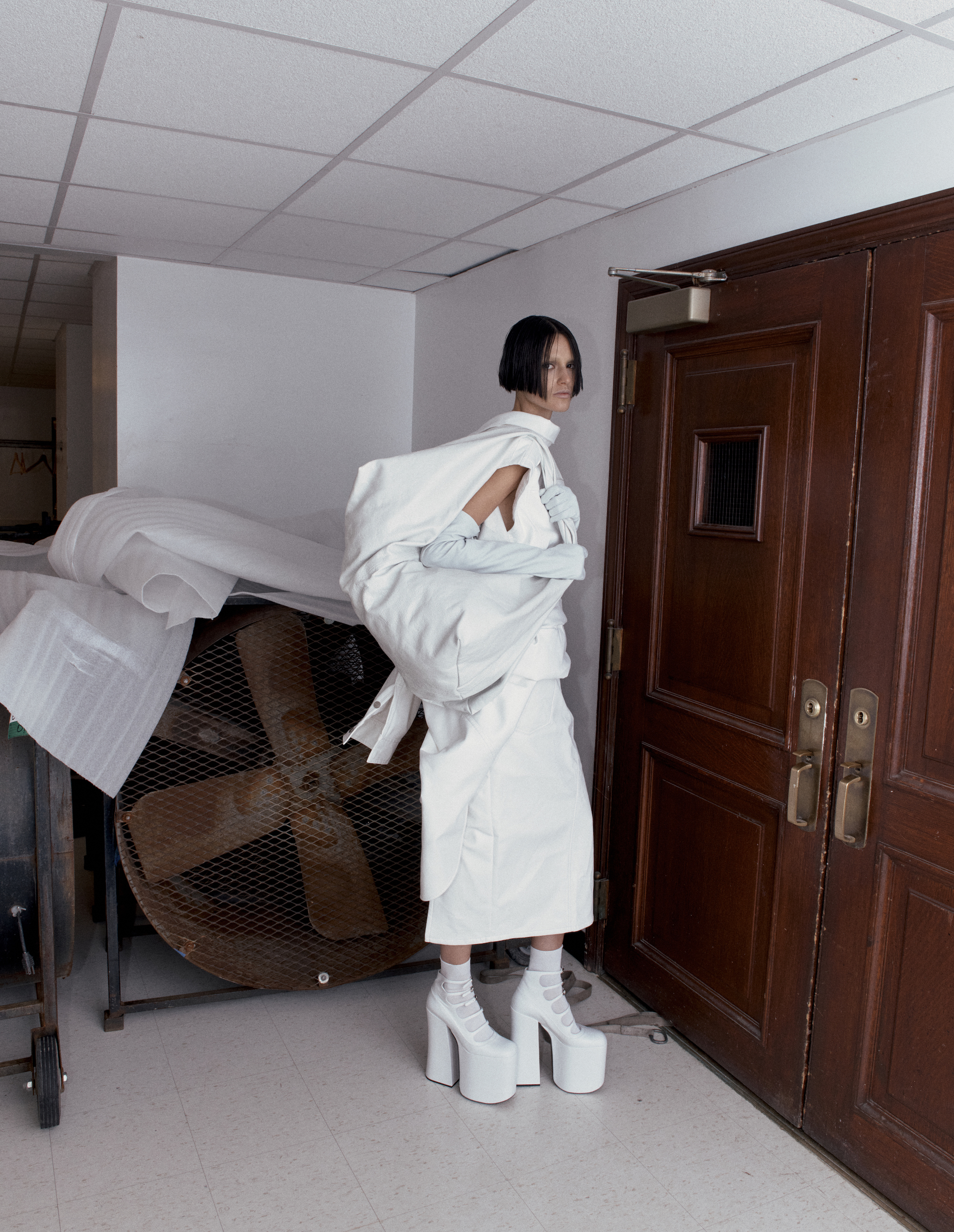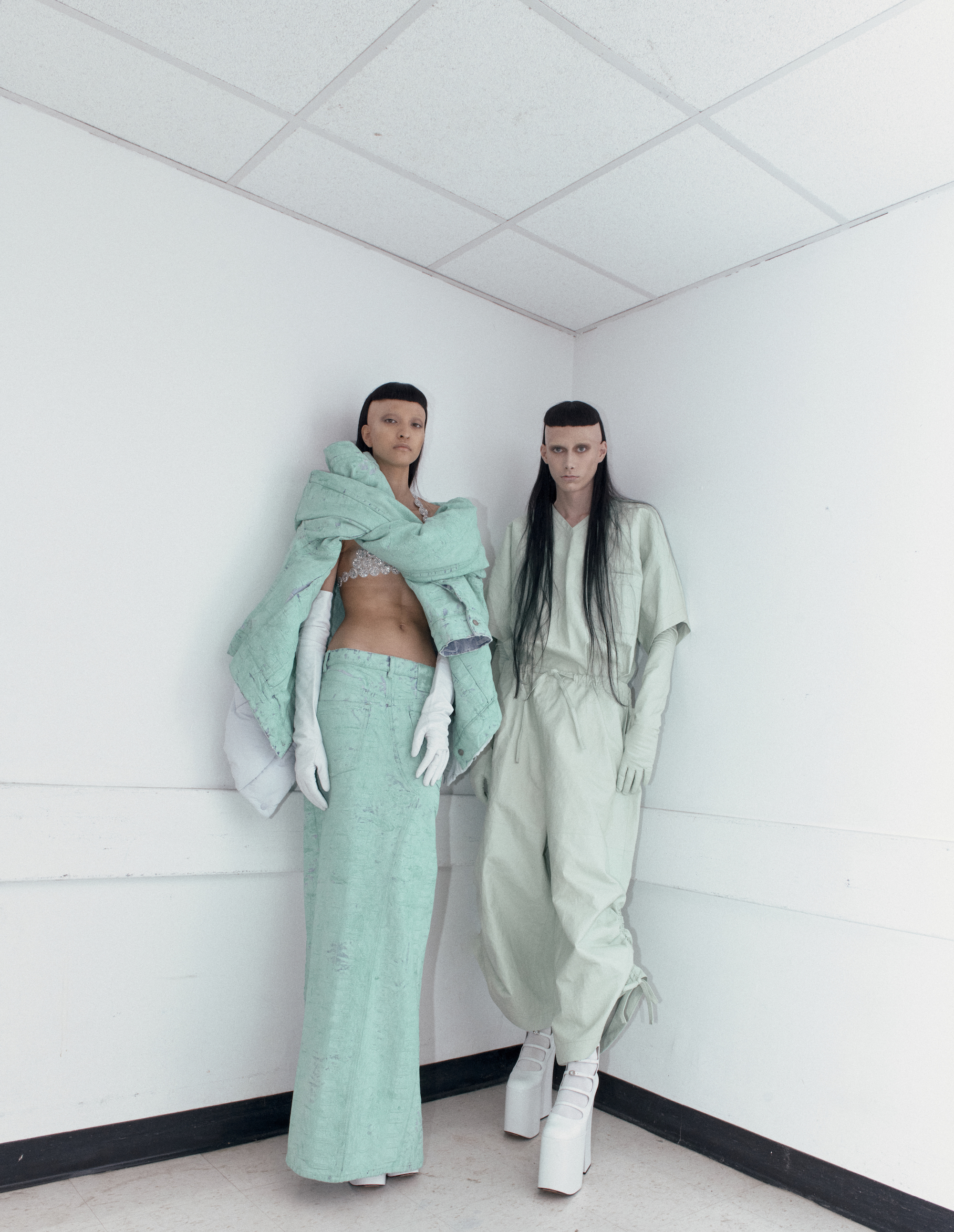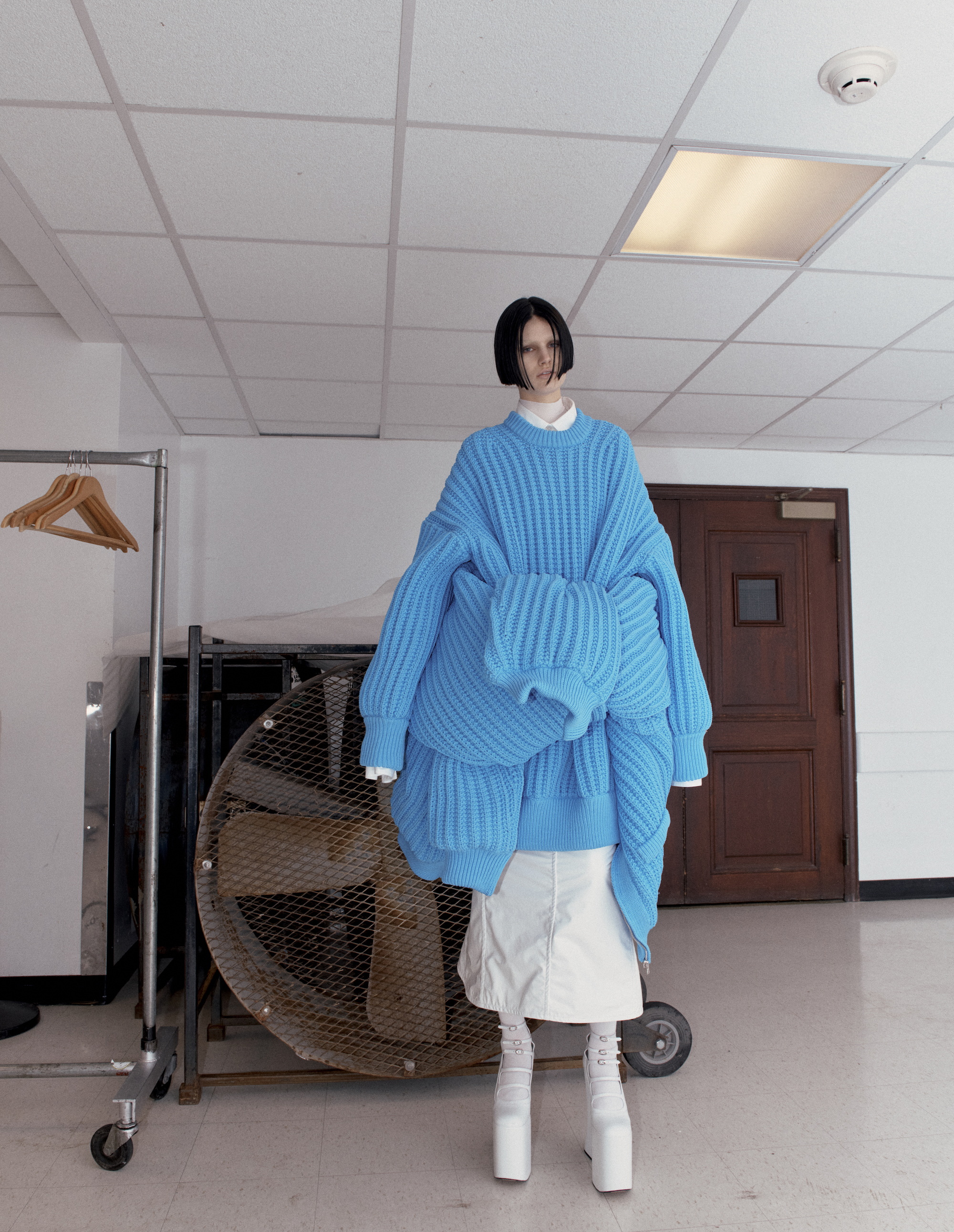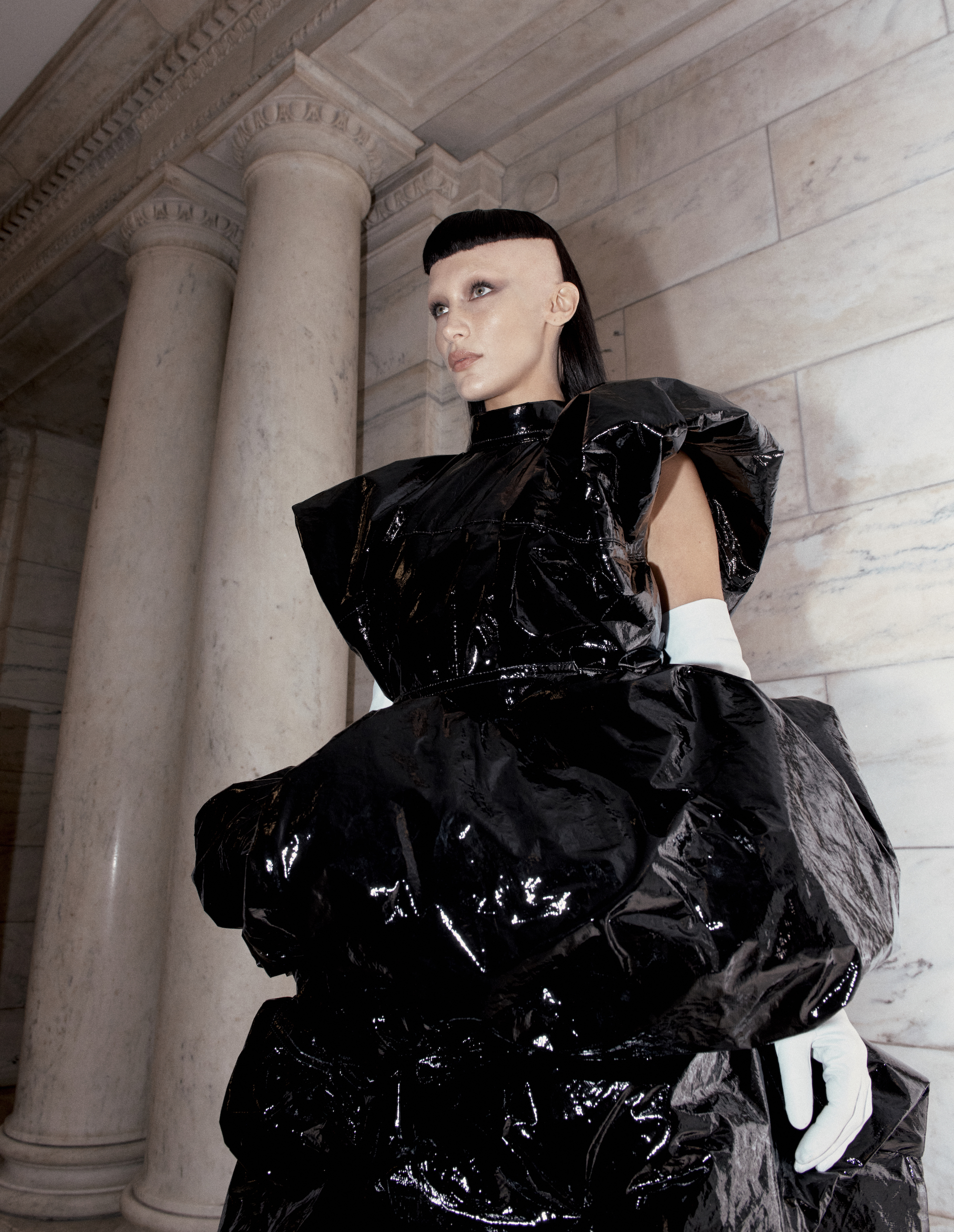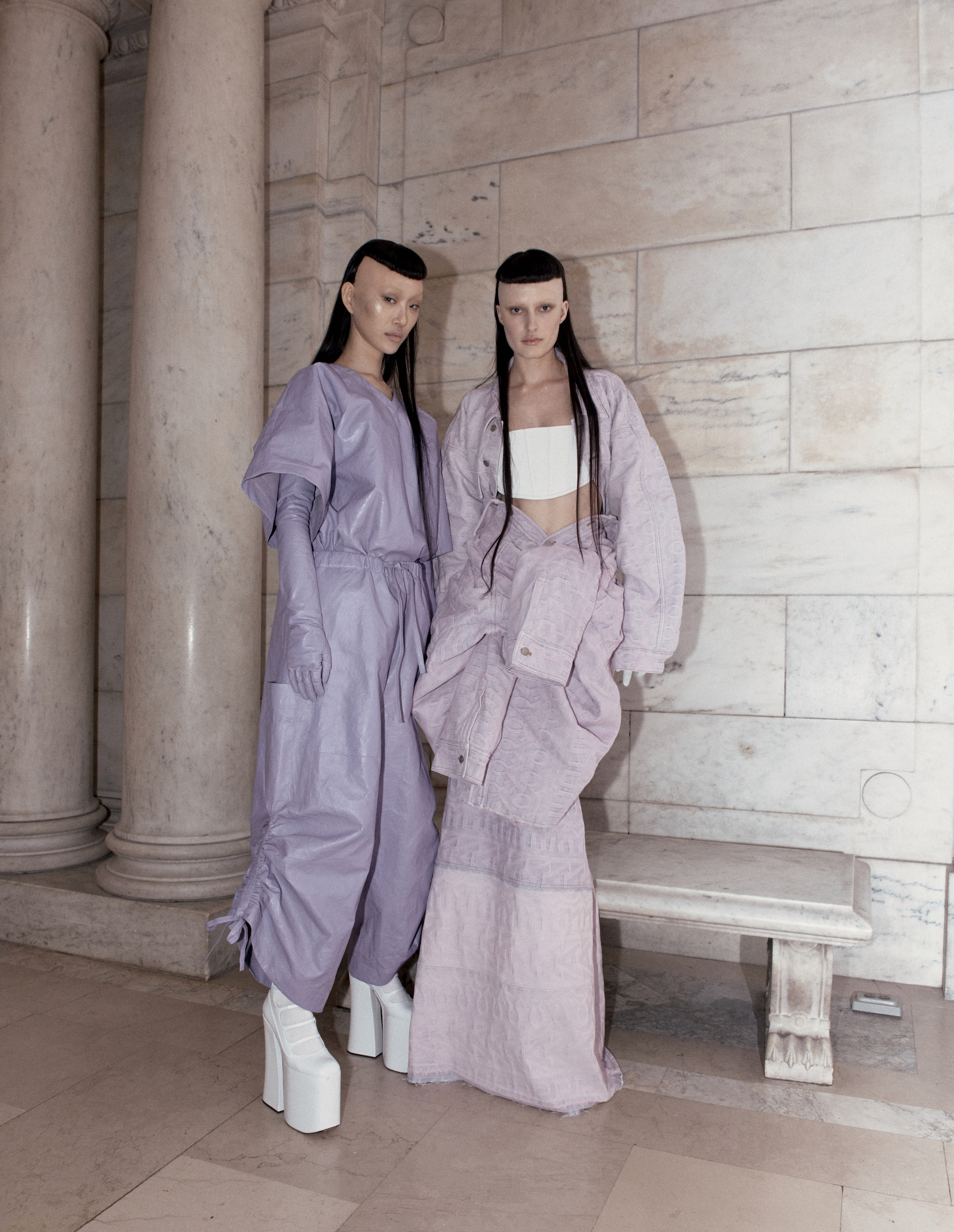 Follow i-D on Instagram and TikTok for more show reviews.
Credits
---
Photography Max Höll