Photography Jackie Nickerson. Images courtesy of Wardrobe.NYC
Wardrobe.NYC x Carhartt WIP is the monochrome utilitarian closet of dreams
Josh Goot and Christine Centenera give us an exclusive walkthrough of their new collaboration.
|
14 December 2021, 3:48pm
Photography Jackie Nickerson. Images courtesy of Wardrobe.NYC
Shopping for individual garments is great and all, but have you ever tried shopping for whole damn wardrobes? Well if you haven't, then please allow Josh Goot and Christine Centenera to change that. They're the pair behind Wardrobe.NYC, the ingenious luxury concept dedicated to making getting dressed in the morning as easy and instinctual as brushing your teeth.
Created with the day-to-day lives of urban fashion fans in mind, each of the collections they've dropped since launching has offered a concise edit of high-end monochrome essentials in line with a given sartorial genre — from sportswear to tailoring, streetwear to beachwear. For their eighth collection, released today, they've decided to break that mould with their first complete wardrobe designed in collaboration with another brand: Carhartt Work In Progress.
Created "for anyone who appreciates practical minimalism and functional design", Christine says, the capsule sees Carhartt WIP's rugged signatures translated through the lens of the New York-based duo, resulting in elevated, long-lined riffs on classic workwear pieces and silhouettes. Ahead of its launch today, we touched base with Josh and Christine to hear more about how they approached the project, their fondest Carhartt WIP memories, and the common ground the two brands share.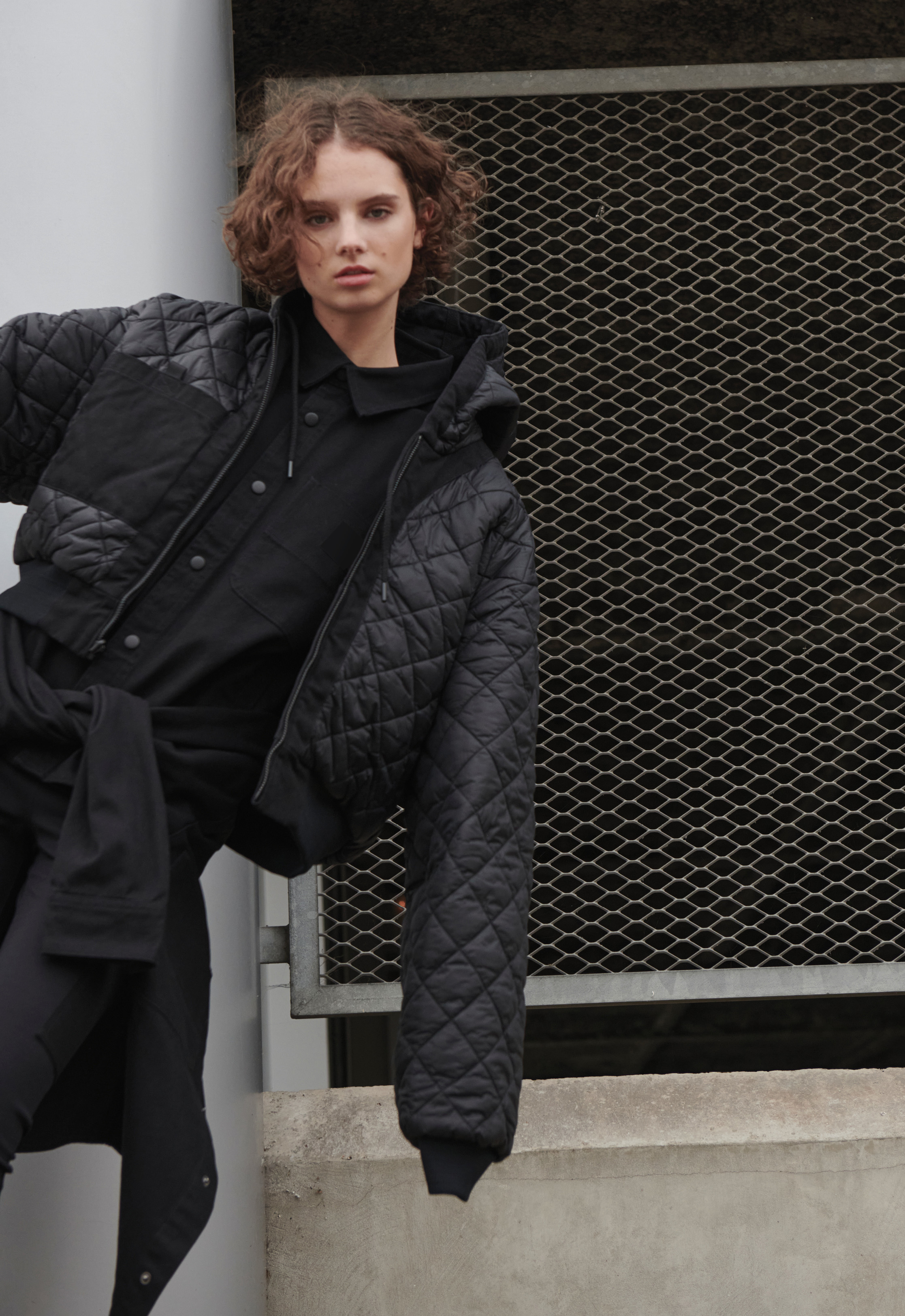 You launched Wardrobe.NYC in 2017 "as a concise, coherent wardrobe solution to everyday dressing." How has your approach to creating an everyday wardrobe changed since then?
Josh Goot: In the years since 2017, we've learned more about the lifestyle and experience of our customer, which in turn influences our approach to design. Over the past two years especially, we've been aware of changing behaviours, and how everyday essential dress can change with the times. All in all, there remains a need for minimal, practical design of the highest quality.
What common ground do Wardrobe.NYC and Carhartt WIP share?
JG: I think both labels are interested in creating a blank canvas that provides the wearer the freedom to express their own identity in the clothes. This idea is inherent in the notion of 'Work In Progress' and is also a key part of Wardrobe.NYC's founding ethos.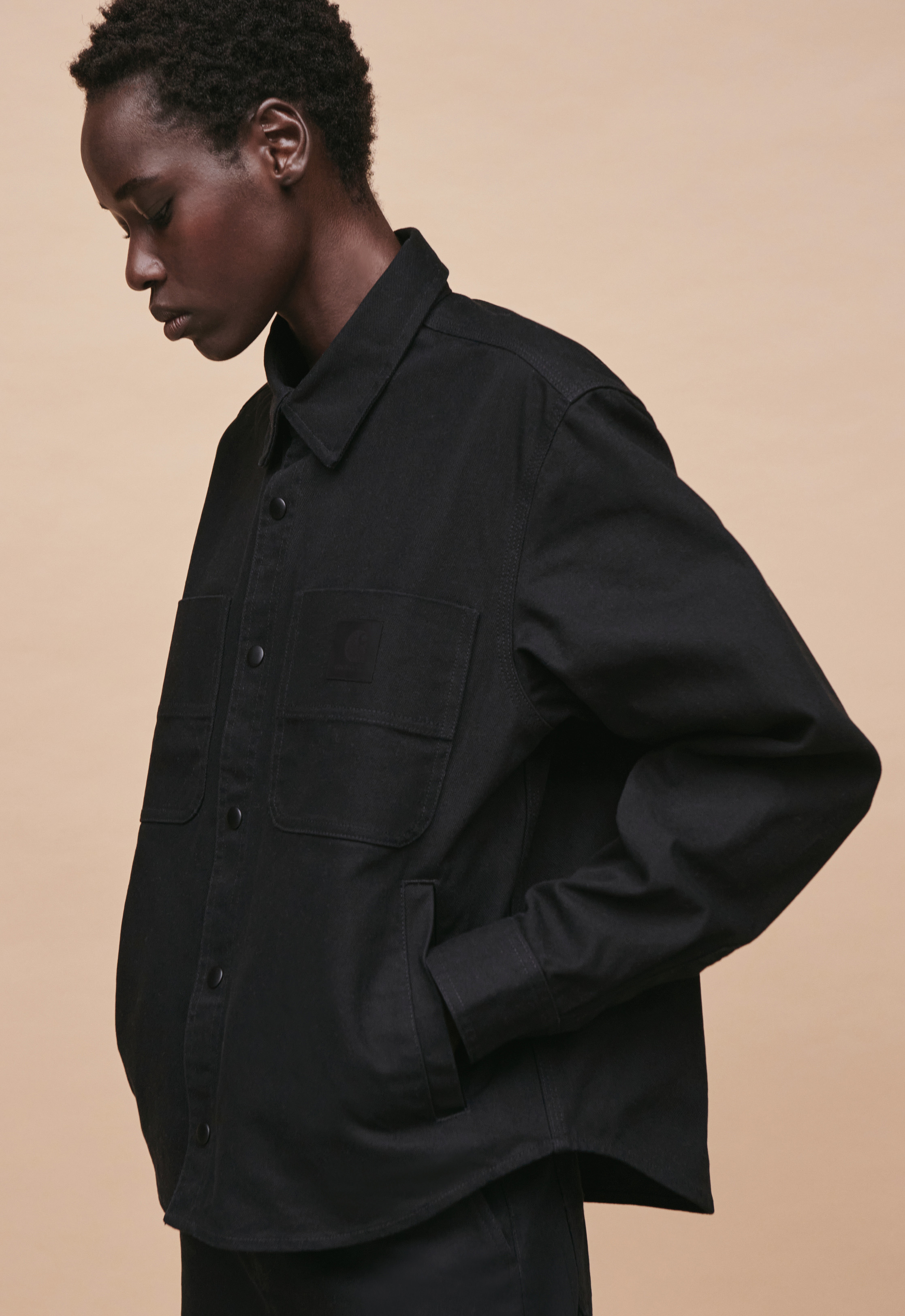 Tell us about some of your personal memories of wearing Carhartt WIP.
JG: I remember well – my first Carhartt WIP Car-Lux Hooded Jacket in Heather Gray. It was 1997, I was 17 and I hardly took it off. I remember my next one in 1998 – it was red! I wore colours back then…
What was the conceptual starting point for the capsule?
Christine Centenera: Our starting point was to interpret Carhartt WIP archetypes – looking at design signatures, and updating them with new proportions and applications to create something new. At the same time, something that was honest and true to Carhartt WIP codes.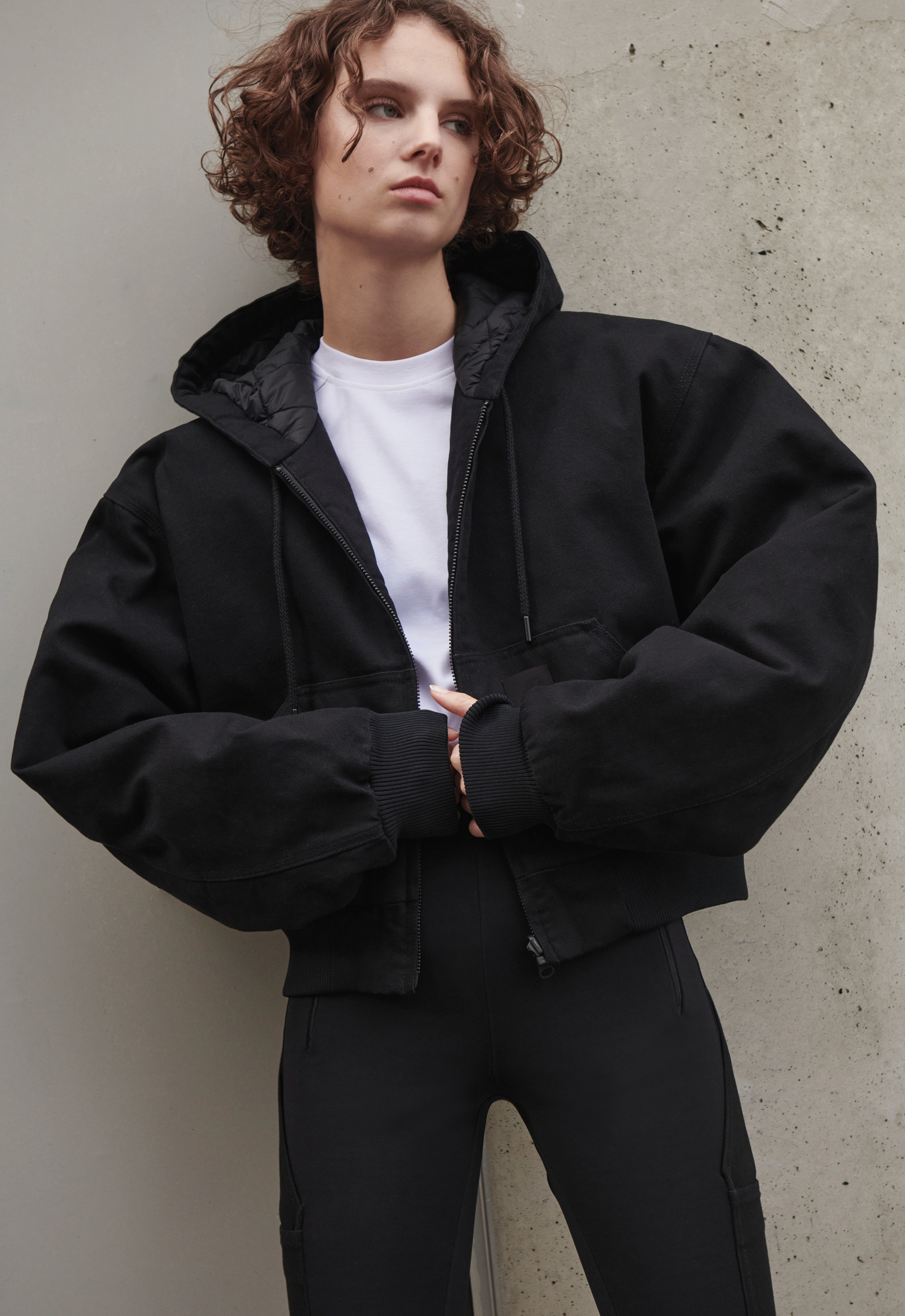 What were the key Carhartt WIP motifs you wanted to incorporate here, and why?
CC: We were inspired by Carhartt WIP's design DNA – the shapes, the iconic pocket, and top-stitch detailing, the fabrications, especially the Dearborn Canvas, and the quilting. We also wanted to bring a workwear-inspired unisex identity to a women's capsule and to a new fashion customer.
How do you think longstanding fans of Carhartt WIP will respond to the capsule? What do you think it offers them?
JG: We've tried to stay true to Carhartt WIP, and to an audience that loves the brand, and we think it offers a fresh take on the icons that we wear everyday.
More generally, what do you hope fashion audiences take away from the capsule?
CC: We hope that a fashion customer sees a reaffirmation of Wardrobe.NYC's founding principles, and to utilitarian dress. We hope the collaboration introduces a new audience to Carhartt WIP, and to Wardrobe.NYC at the same time.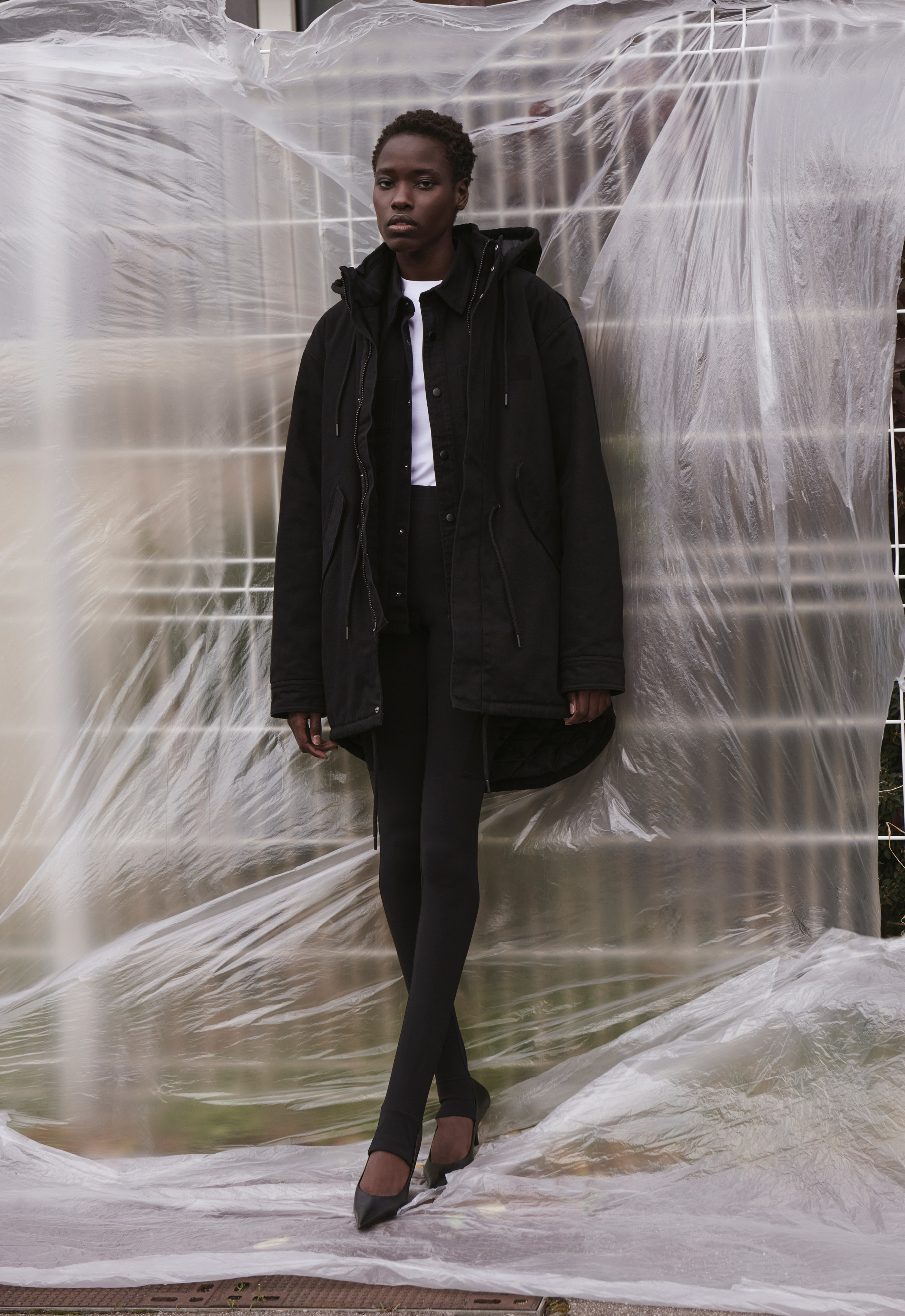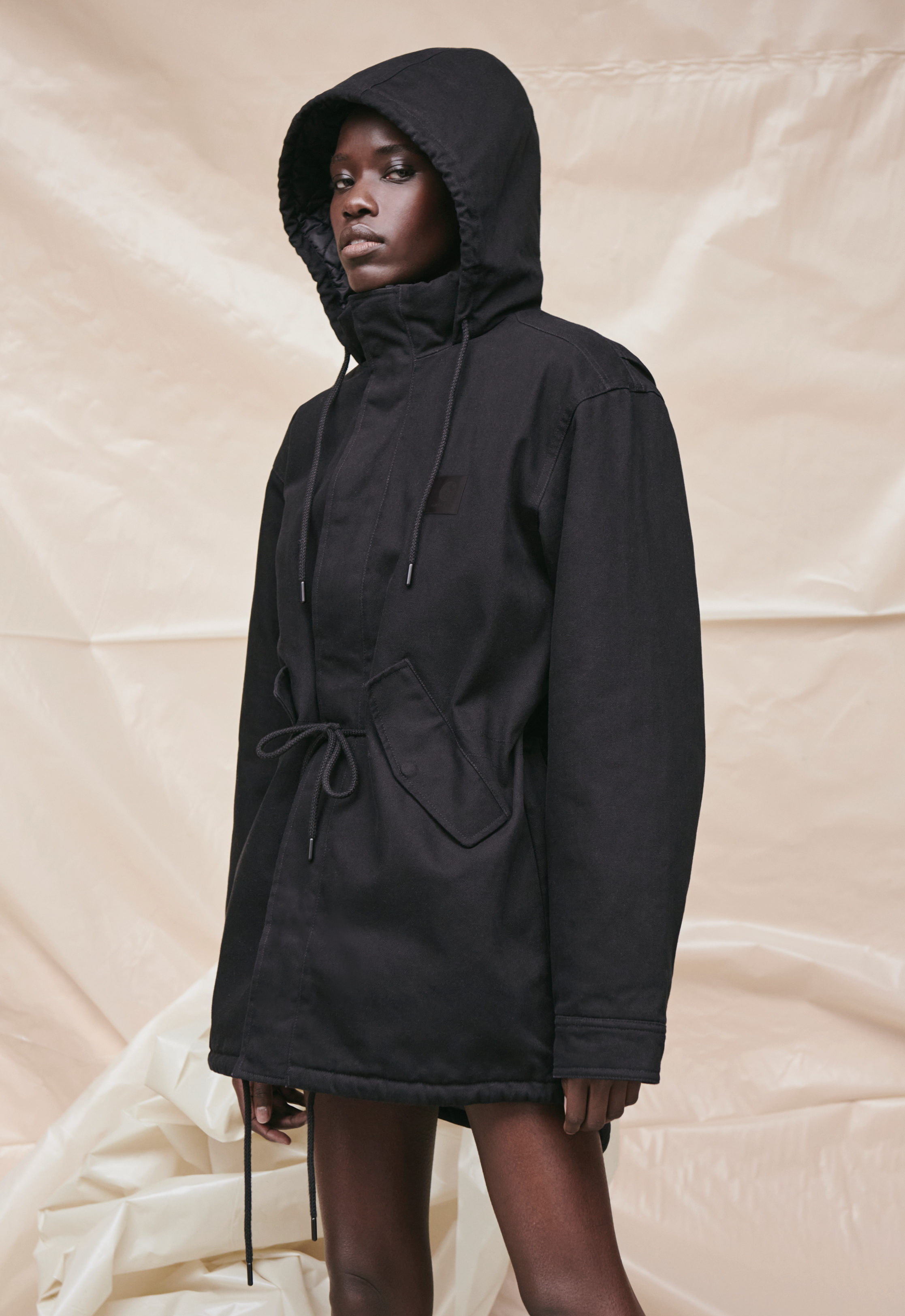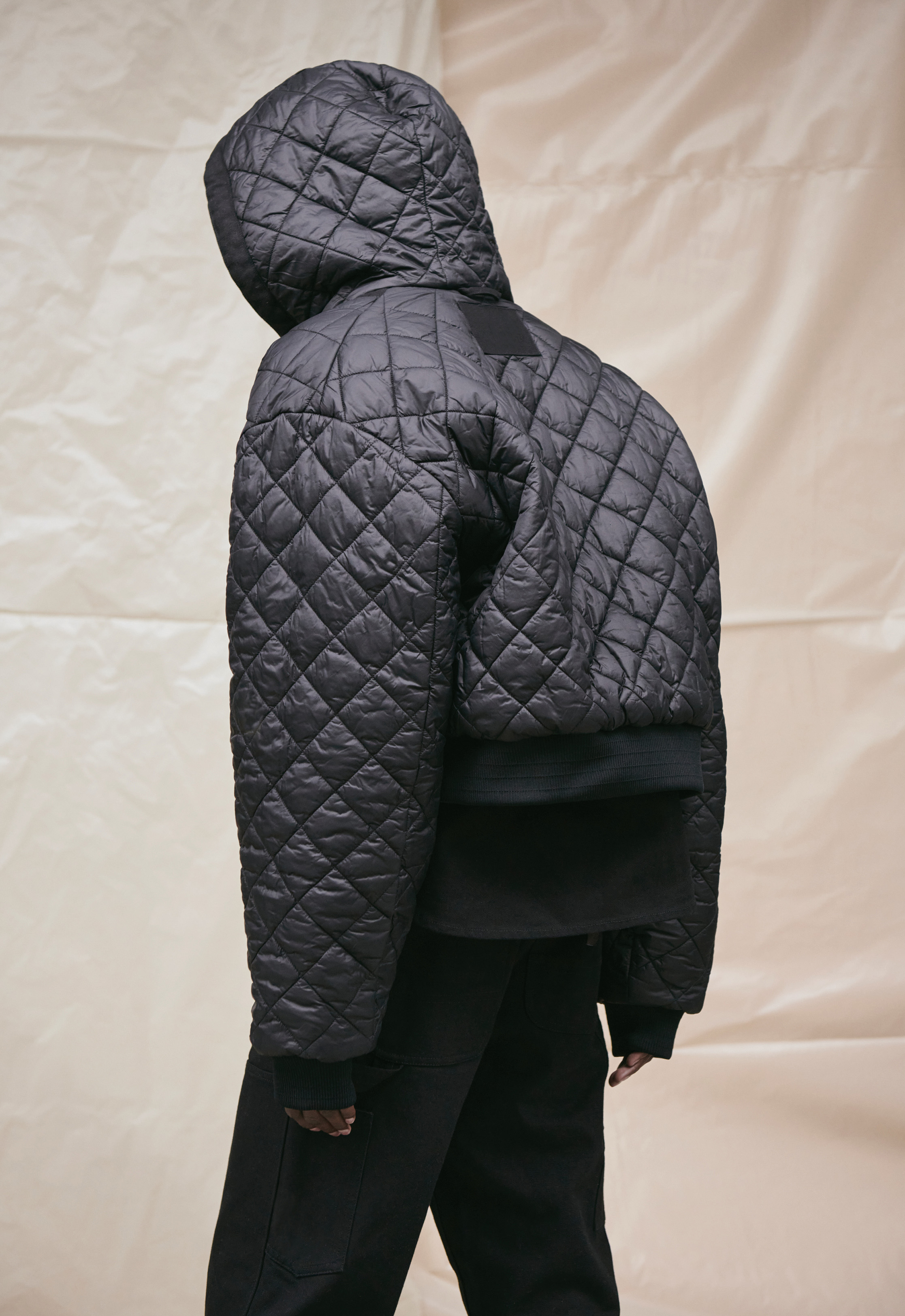 Tagged: