The 15 most anticipated arthouse movies of 2022
The Cannes Film Festival line-up has just dropped. What's in store? Expect A24, the new Park Chan-Wook, and a double whammy of Mr Paul Mescal.
Every May, the Cannes Film Festival ushers in the heavyweight arthouse movie hits of the year to come. 2022 is no different: after a year off in 2020, and delays to 2021, it seems like the festival's 75th edition will offer more of, well, pretty much everything: stars, long-anticipated prestige filmmakers, and a better representation of women behind the camera.
So what's in store for us this year? With the festival's full line-up now out, here are our picks for what are sure to be the vibiest, most talked-about arthouse movies of 2022.
1. Crimes of the Future (David Cronenberg)
Kristen Stewart and Léa Seydoux lead up the cast of shock director David Cronenberg's latest, a film already rumoured to be so shocking it could result in fainting, panic attacks and mass walkouts. Set in a not-so-distant future, the dystopian body horror explores a world in which humans are learning to coexist with their synthetic, robotic counterparts. But it reaches a point where the balance shifts, as the DNA of humans and sentient synthetic creatures combine.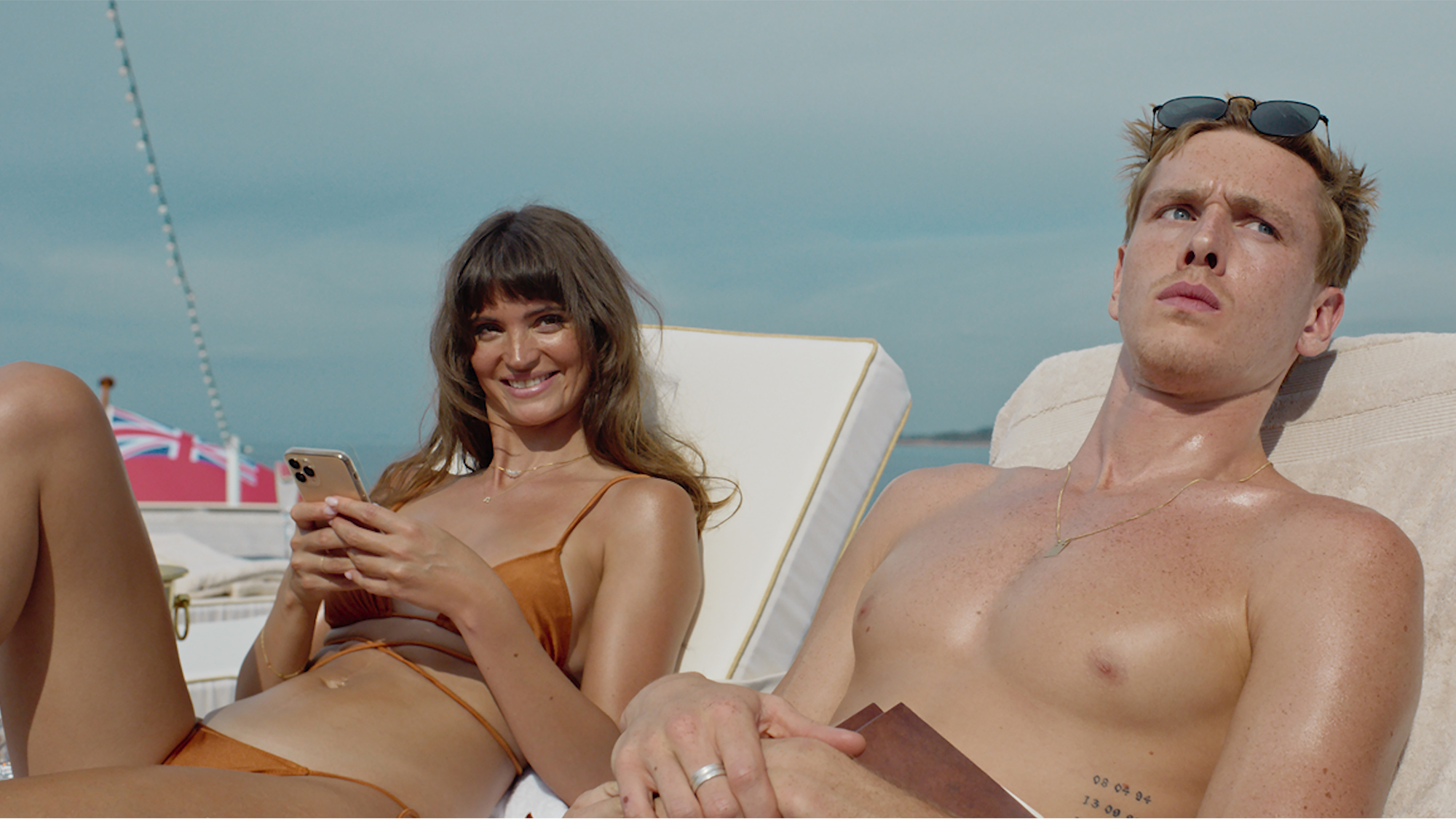 2. Triangle of Sadness (Ruben Östlund)
Ruben Östlund's dry sense of humour worked wonders with his films Force Majeure and The Square, both of which debuted at Cannes in the past, with the latter winning the coveted Palme d'Or. His next is a dissection of vanity and class, following a retired model couple who find themselves fighting for survival after their cruise ship hits shaky waters. Woody Harrelson, Harris Dickinson and Charlbi Dean star.

3. Broker (Hirokazu Kore-eda)
In 2018, Kore-eda took home the Palme d'Or for Shoplifters, a meticulously-crafted drama about a Tokyo family that contains perhaps the most wrenching shot of a bag of oranges in cinematic history. He makes his return to the festival with Broker, featuring an all-star cast that includes Parasite's Song Kang-ho, Bae Doona (The Host), Kang Dong-won (Peninsula). Shot in South Korea, the film is a story about baby boxes, defined as a small space where parents can leave behind babies they find themselves unable to care for.
"This film, like my latest film, will be one where I am apart from my home country and native language," said the director in a recent statement. "What will I be able to express and share as we overcome barriers of language and culture? What does it mean to be a director? I hope to explore those questions through this project." We want the answers too, king!
4. Elvis (Baz Luhrmann)
Okay, right, not so much an arthouse movie but a profound spectacle all the same. Baz Luhrmann's first film since he transformed The Great Gatsby into an extravagant, Jay-Z scored extravaganza is an Elvis Presley biopic that's set to have its world premiere at the festival. Austin Butler occupies the titular role, while Kodi Smit-McPhee and Alton Mason play supporting characters.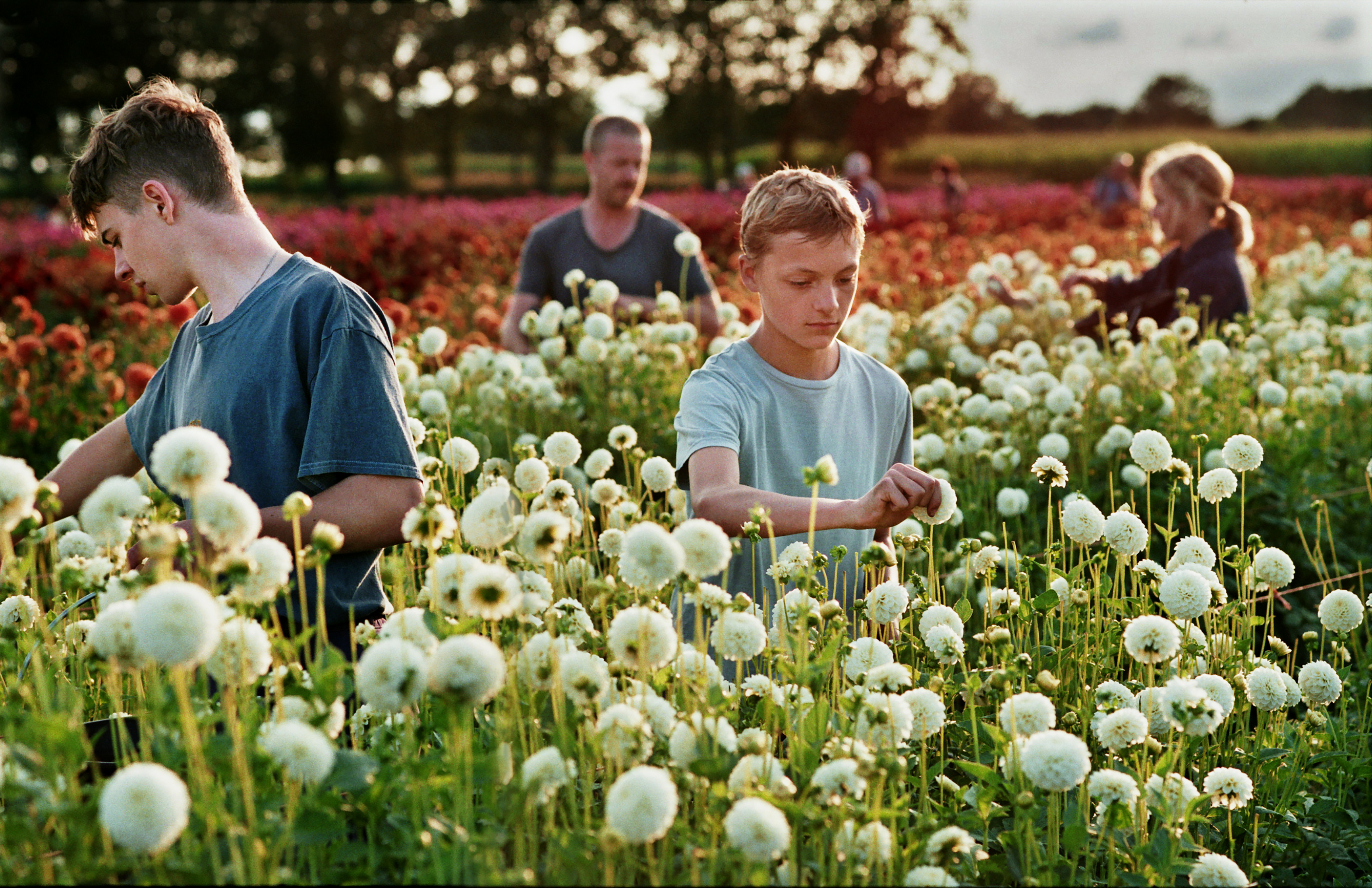 5. Close (Lukas Dhont)
Lukas Dhont's debut feature Girl, about a transgender teenager desperate to become a ballet dancer, won over critics when it premiered at the festival. He seems to be returning to the queer coming-of-age genre in 2022 with Close: a film about two 13-year-old boys who, when their close friendship is questioned by their peers at school, drift apart from one another. Desperate to figure out what went wrong, one of them grows closer to the distant friend's mother, seeking answers and reconciliation. Prepare for heartbreak.

6. Decision to Leave (Park Chan-Wook)
It's been six years since Park Chan-Wook cast his sapphic spell over Cannes with the masterful thriller The Handmaiden, but now he's back with another dark story. Decision to Leave — details for which are rather sparse — apparently follows a detective working on a case that involves a man who was murdered on a mountain range. But during his investigation, he runs into the wife of the murder victim, and the whodunnit plot thickens. Longtime collaborator Park Hae-il and K-Pop legend Lee Jung-hyun (also known as Ava, or Korea's "techno queen") appear.

7. Hunt (Lee Jung-jae)
Squid Game's Lee Jung-jae will make his directorial debut at this year's festival: a spy thriller set in 1980s Korea that he will also star in (alongside veteran actor Jung Woo-Sung). The actor also rewrote Hunt's screenplay after he bought the rights to the film. Get you a man who can do both, or everything. Lee's protagonist is an elite agent working for the Agency for National Security Planning. On the hunt for a North Korean spy, he becomes increasingly aware of his own country's dark truths. The film (also called Namsun) will show during the Midnight Screening section of the festival.

8. War Pony (Riley Keough and Gina Gammell)
Details of Riley Keough's directorial debut (made in collaboration with co-director Gina Gammell) are admittedly scarce, but we're intrigued to see the Zola star's turn behind the camera. Sources say the film is a South Dakota micro indie project that follows the interlinked stories of three Lakota men on the Pine Ridge Reservation. The plot is apparently based on true events, and that many of the cast are non-actors. Expect, they say, "an immersive community experience".

9. Stars at Noon (Claire Denis)
Claire Denis' latest English language feature, her first since the R-Patz starring High Life, is a sweeping romantic drama starring Margaret Qualley and Joe Alwyn. Based on the Denis Johnson book of the same name and released via A24, it follows an American journalist and a businessman from Britain who, when they meet in Nicaragua, strike up a romance. But the arrival of the Nicaraguan Revolution forces them to flee.

10. Showing Up (Kelly Reichardt)
Showing Up will mark the fourth time that Michelle Williams and Kelly Reichardt have joined forces, and the second time A24 will be distributing for the latter. Starring Andre 3000, the film is described as "a vibrant and sharply funny portrait of an artist on the verge of a career-changing exhibition". It's the minimalist filmmaker's next feature after 2019's First Cow, and we're expecting just as much, if not more poignant social realism from it. Less cow, though.


11. Men (Alex Garland)
Alex Garland — the director behind Ex Machina and Annihilation — returns to England for his next feature. This time, the A24-produced project feels more low-key in scope, centred on a grieving woman (played by Oscar nominee Jessie Buckley) who escapes to the countryside in an effort to recover from the death of her husband. But when she gets there, she discovers she's being stalked by a series of men who all look eerily similar.
12. God's Creatures (Anna Rose Holmer and Saela Davis)
Those who were well and truly Paul Mescal-pilled in summer 2020 will be glad to hear his next film is just around the corner. He appears in this Irish-set psychological drama, another A24 project, in which a mother's lie told to protect her son spirals out of control.

13. Enys Men (Mark Jenkin)
Mark Jenkin's 2019 debut Bait won him a Best British Newcomer BAFTA, lauded for his unique, intensely old school cinematic style. It's expected that he'll return to it for Enys Men, a mysterious 70s-set horror set in a swiftly gentrifying British seaside town.

14. One Fine Morning (Mia Hansen-Løve)
Having delved into the depths of dance music-fuelled 90s Paris, an ageing philosophy teacher in crisis, and filmmakers narcotised by the spiritual home of Ingmar Bergman, French director Mia Hansen-Løve has made a film that's rumoured to be partly inspired by her own life. Starring Lea Seydoux, One Fine Morning follows a young mother as she falls into a romantic affair with a man in a relationship, all while reckoning with her dad's debilitating health.

15. Aftersun (Charlotte Wells)
Making her feature length directorial debut in the Critics Week strand of the festival, Edinburgh-born director Charlotte Wells pulled off quite the feat: making her film without a trace of social media presence, with one of the hottest actors of the moment in a key role. Starring Paul Mescal in an undisclosed part, Aftersun follows a woman who, as she spends a few final days with her father, looks back through footage of her life 20 years earlier, remembering how things once were.

Follow i-D on Instagram and TikTok for more on arthouse cinema.