Images courtesy of Dior, KNWLS and Versace
How corsets went from uptight to inclusive
From KNWLS to Versace, Fendi to Dior, designers are reframing narratives around how corsets can be worn -- and who they're intended for.
Images courtesy of Dior, KNWLS and Versace
When the celebrities paraded the red carpet at the Met Gala a couple of weeks ago, one thing quickly became apparent: the easiest way to make something seem a bit old time-y is to just pop on a corset. There was Billie Eilish channelling John Singer Sargent's Madame Paul Poirson in upcycled satin Gucci, Bella Hadid in custom Burberry (courtesy of leatherworker artisans Whitaker Malem), Gigi Hadid in boned, burgundy Versace, Paloma Elsesser in 1920s-meets-50s-meets-90s Coach, Precious Lee in sheer Joseph Altuzzara, and Maisie Williams in sculptural Thom Browne. Some guests explicitly referenced the nineteenth century in their silhouettes. Others opted for a more daring, contemporary sexiness.
Much-loved, much-hated, much-fetishised, and very much-obsessed over, in the last few years corsets have become almost impossible to avoid. Possessing a long and provocative history as a form of both underwear and outerwear, recently the corset has staged yet another return. Maybe we can blame the pandemic. In the depths of lockdown costume drama fever last winter, shows including Bridgerton and The Great brought quivering bosoms and cinched waists back into the limelight, triggering a spike in online searches for corsets.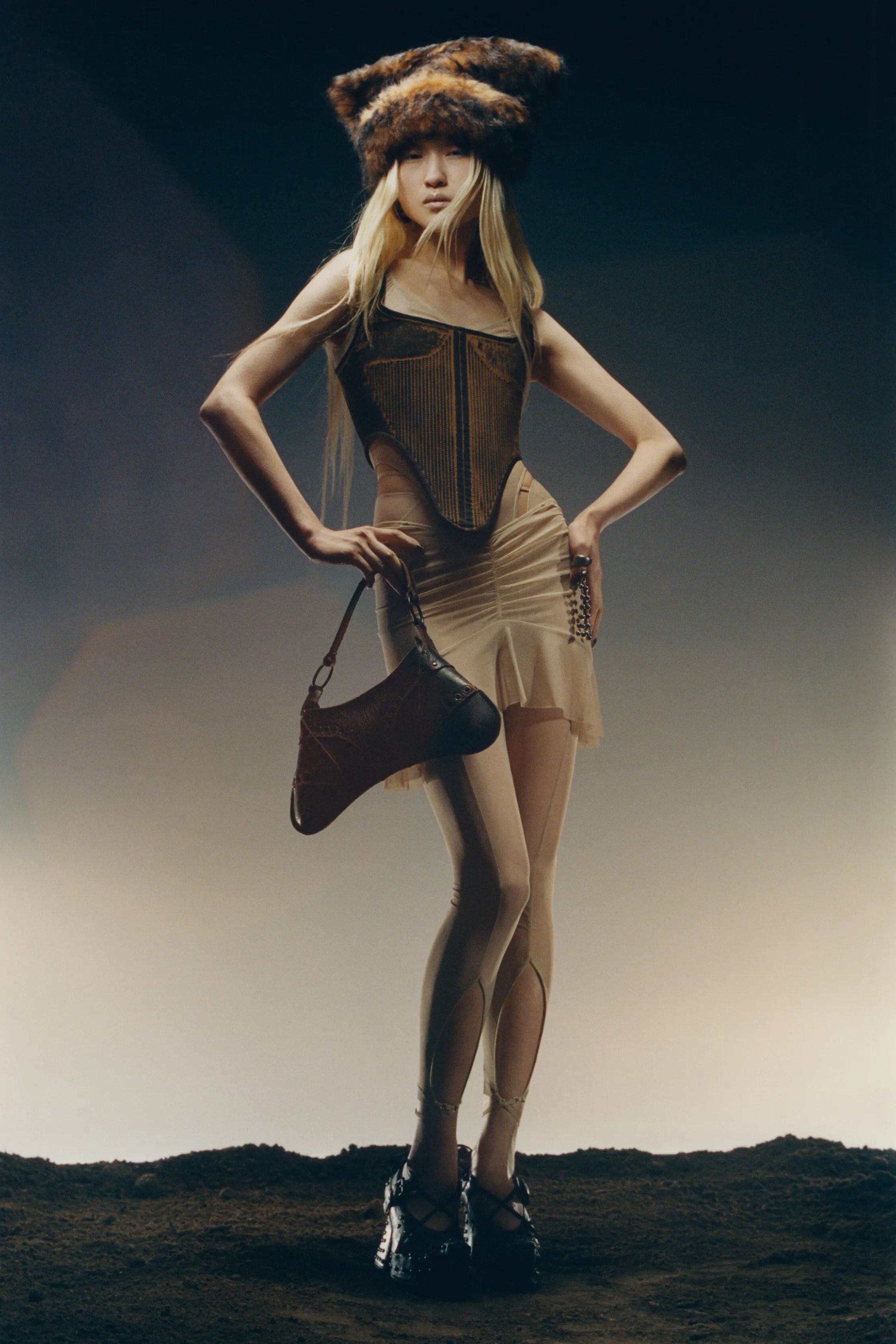 But even before that point, there were signs that the fashion world was ready to lace itself back up again. Brands including Miaou, Dion Lee, KNWLS, and Dilara Findikoglu were already raiding the dressing up box of their forebears: reimagining Vivienne Westwood's historic prints and zip-up stays, and Jean-Paul Gaultier's angular parodies of femininity. These were corsets that erred between the minimalist and the sensual. Some were designed to flatten the body, others to accentuate it.
These rumblings have since built to a roar. Now the corset is thoroughly mainstream, appearing in multiple catwalk shows and gracing the famous left, right, and centre (as Madonna proved thirty years ago, it's an especially useful garment for popstars). However, something has changed in the process. Although there are still all sorts of frilly, feminine, more costume drama appropriate bralettes, bustiers, and corsets to be found, in the higher reaches of the fashion world things have got stranger.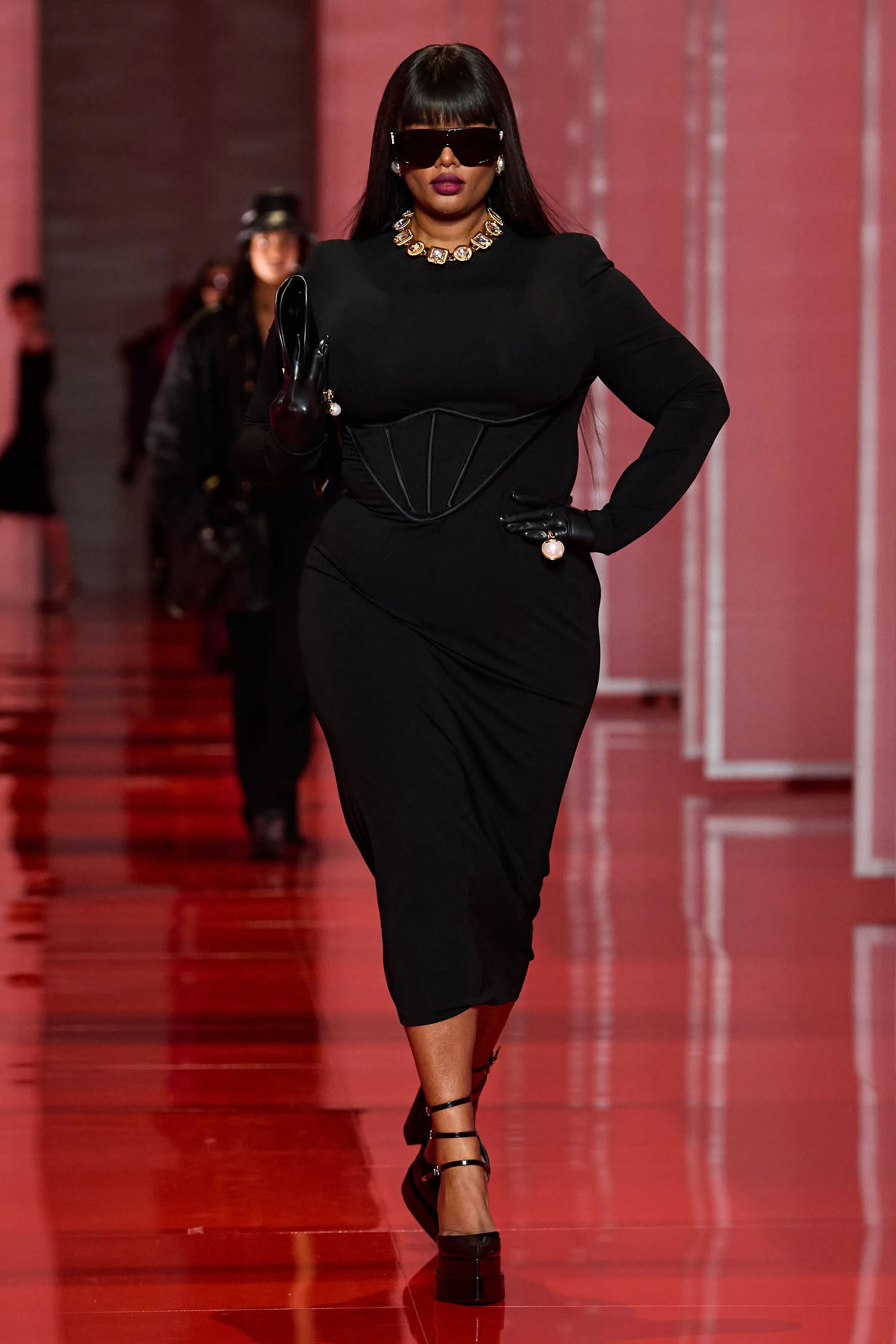 For AW22, Versace – a veritable smorgasbord of corsets in every colour and pattern – was perhaps the most straightforward offering, following the familiarly high-octane, exaggeratedly sexy footsteps first walked by Gianni Versace. But at Fendi, the tailored corsets were less va-va-voom, more slick and sculpted. Featuring asymmetric peplums and crisp lines, these were corsets that seemed to stray (depending on your industry) into the formality of workwear. Gucci's collection in collaboration with Adidas went the other way, with clashing mashups of logos and fabric that lingered somewhere between corset and hoodie. At Balmain, they resembled robotic armour. At Dior, they were positively orthopaedic: padded and strapped to the models' bodies like they were intended to ease back pain. Therein lies an interesting paradox — where previously we might have seen corsets as a symbol of constraint, in 2022 they seem explicitly designed to support the body.
There's something pleasurable about these odder iterations of the corset. Like Daniel Roseberry's muscled breastplates at Schiaparelli – released in a range of shades including black, brown and Hulk green – they suggest not merely an attempt to turn the body into a conventional hourglass, but a willingness to reshape it altogether.
In her book The Corset: A Cultural History, fashion academic and curator Valerie Steele writes about the general perception of the corset, which is often seen as "an instrument of women's oppression," existing as a "coercive apparatus through which patriarchal society controlled women and exploited their sexuality." Much of this image rests on the perceived discomfort of the corset: the garment is often listed alongside heels and crinolines as a restrictive tool designed to keep women in their place. However, as Steele adds, "much of what we think we know about corsets is false or exaggerated." It doesn't do well to assume that women were mere fashion victims and that they didn't derive pleasure and support – as well as inconvenience – from what they wore.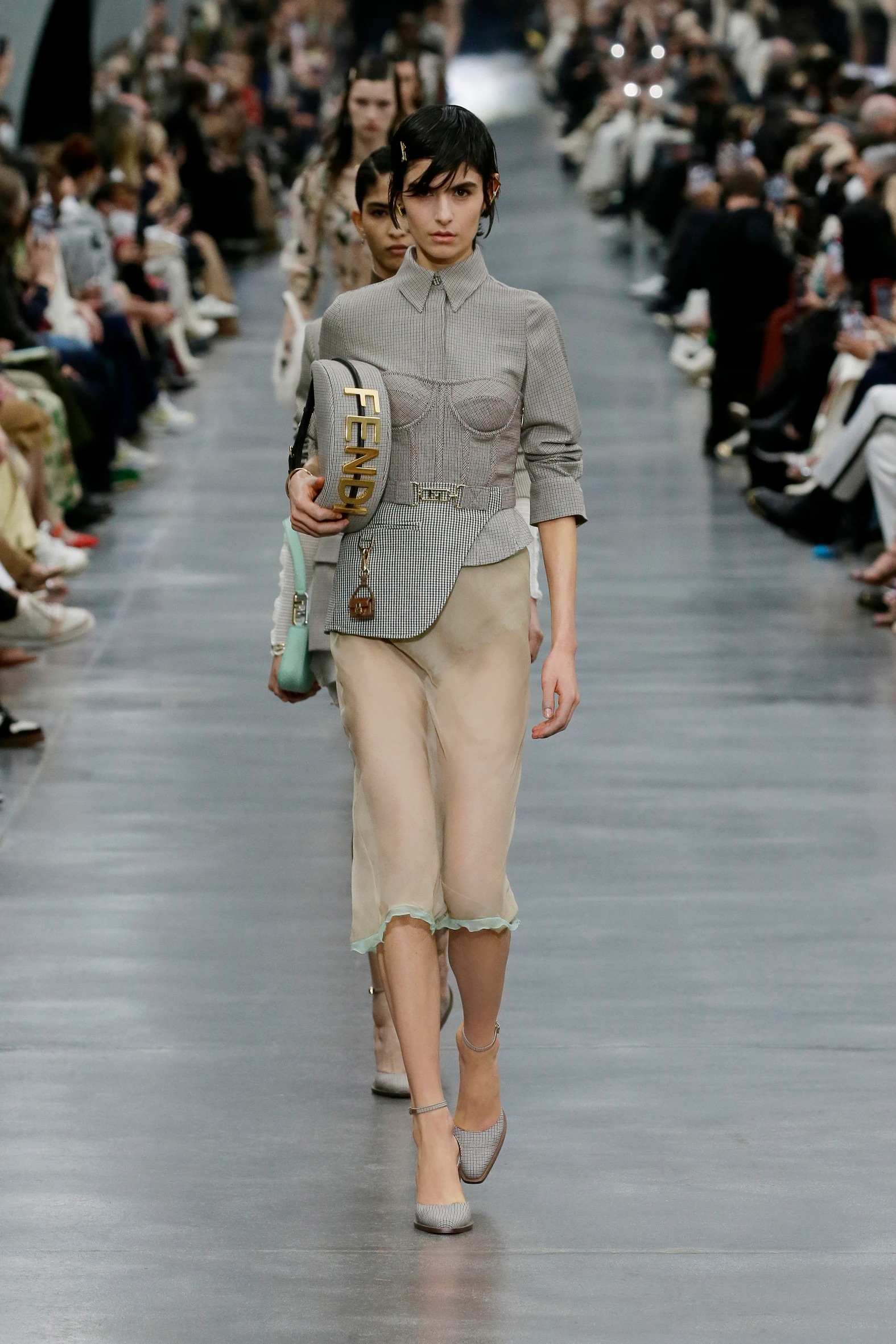 Today's corsets are designed to go beyond the stereotype. At that weirder end of the spectrum, they follow in the great tradition of designers who have used corsets not to reinforce an ideal but lean into the possibilities of transformation and exaggeration. Think of Thierry Mugler's sci-fi fever dream corsets that turned women into robots, insects, and motorbikes, of Hussein Chalayan taking rigidity to the next level by encasing his models in wood, of Alexander McQueen fusing the organic and the manufactured in a grotesque clear plastic corset that encased dead worms. Though no one seems to have reached the same macabre heights as McQueen, what remains is an interest in the sheer physicality of the corset: what it contains (or doesn't), how it exists in relation to the body beneath.
It's a question that presides over the work of couturier and artist Michaela Stark, who specialises in surreal, corset-clad self-portraiture. In Michaela's photos, flesh is everything. Corsets and other forms of lingerie become devices that squish, squeeze and contort. Like a Hans Bellmer sculpture, Stark presents her body as something endlessly malleable. As she previously told i-D, "my work… is about celebrating the parts of the body that society usually makes us feel insecure about, creating one-of-a-kind lingerie pieces that accentuate the perceived imperfections of the body — the fat rolls, bulges, cellulite, uneven breasts, body hair, et cetera." This use of a corset feels symbolic. For all that we might now defend it, the intended purpose of a corset has still largely been to smooth the body and make it smaller: pulling in the waist, creating a neat line under fabric. There is something a little exhilarating in seeing that purpose ignored. Like Sinéad O'Dwyer's silicone body moulds, Michaela's pieces might change the body, but they don't try to hide it.
Of course, plenty of people currently opting to wear corsets are not doing so for provocative or even particularly playful reasons. As with any trend that reaches a mainstream tipping point, it becomes just another garment to be worn because it fits the current mood. But in these more daring designs, we see a sustained engagement with the corset as a shape-shifter: something that can make the body soft or clad it in armour-hard layers, something that can reveal as much as it hides, something that is unconstrained in potential even as it tightens its embrace.