Reminiscent of Saturday Night Fever, Music by Bee Gees and Donna Summer, Lights and Fog Machine at Plato's Retreat, NYC 1980
A wild ride through a 70s New York sex club
Photographer Donna Ferrato takes us back 40 years to the explicit scenes of Plato's Retreat, an infamous Upper West Side haunt.
Reminiscent of Saturday Night Fever, Music by Bee Gees and Donna Summer, Lights and Fog Machine at Plato's Retreat, NYC 1980
On a snowy night in 1979, American photographer Donna Ferrato made her way to the Ansonia, a majestic Beaux-Arts hotel on New York's Upper West Side. Once there, she headed down to the basement to Plato's Retreat, an infamous sex club for heterosexual couples. Heralded as a world-class X-Rated theme park, Donna was unimpressed. "It was more like a tacky beauty salon," she says, reading aloud a passage from her book, Love and Lust, like a children's fairy tale.
Donna continues to read in hushed, excited tones, her delivery a mix of delight and disgust for club owner Larry Levenson aka "The King of Swing" — whom she met on her very first assignment for New York magazine. A former fast-food manager, Bronx native Larry met a hot housewife in a Brooklyn cocktail lounge who took him to a swingers' party in a Hoboken high-rise. Larry soon began hosting his own events before partnering with Brooklyn caterer Frank Perenice to put down roots at the Ansonia. They took the spot formerly occupied by legendary gay bathhouse, Continental Baths, and opened a public sex club in September 1977.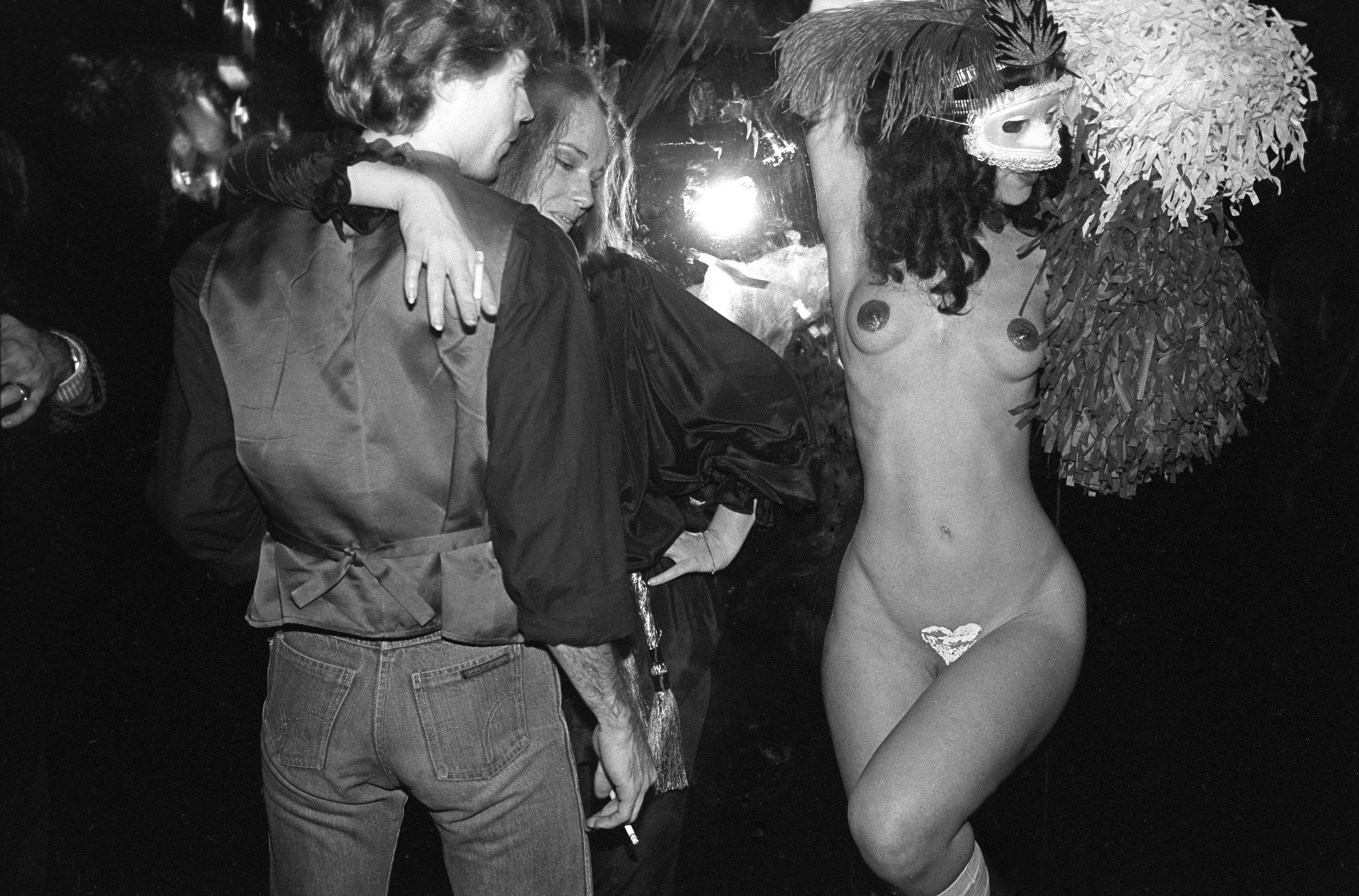 Donna may have been apathetic, but Plato's was a hit from the start with a no-single-men policy, offering hot and cold buffets, a 60-person jacuzzi, a disco room, an orgy room, and a maze of private areas for secret rendezvous. Larry revelled in the spotlight as the host of Plato's, always ready for his close up. That night in 1979, Donna spotted him on the dance floor of the disco room with Annie Sprinkle and studied him with a careful eye. "His toenails were long, and his worn-out penis slumped to the left — I wondered if his political affiliations did the same," Donna continues to read.
Having arranged a press night, Larry made his next move and sauntered across the room with his wife Mary in tow. In a soft, nasal voice that failed to disguise his thuggish ways, he introduced himself to Donna, who asked to shoot him and Mary on the "throne", a faux baroque gold-painted velvet chair. Larry gladly obliged. One roll was enough, and she quickly dashed out of the club and headed back to her 18th Street darkroom to discover that she improperly processed the film and that the entire roll was blank.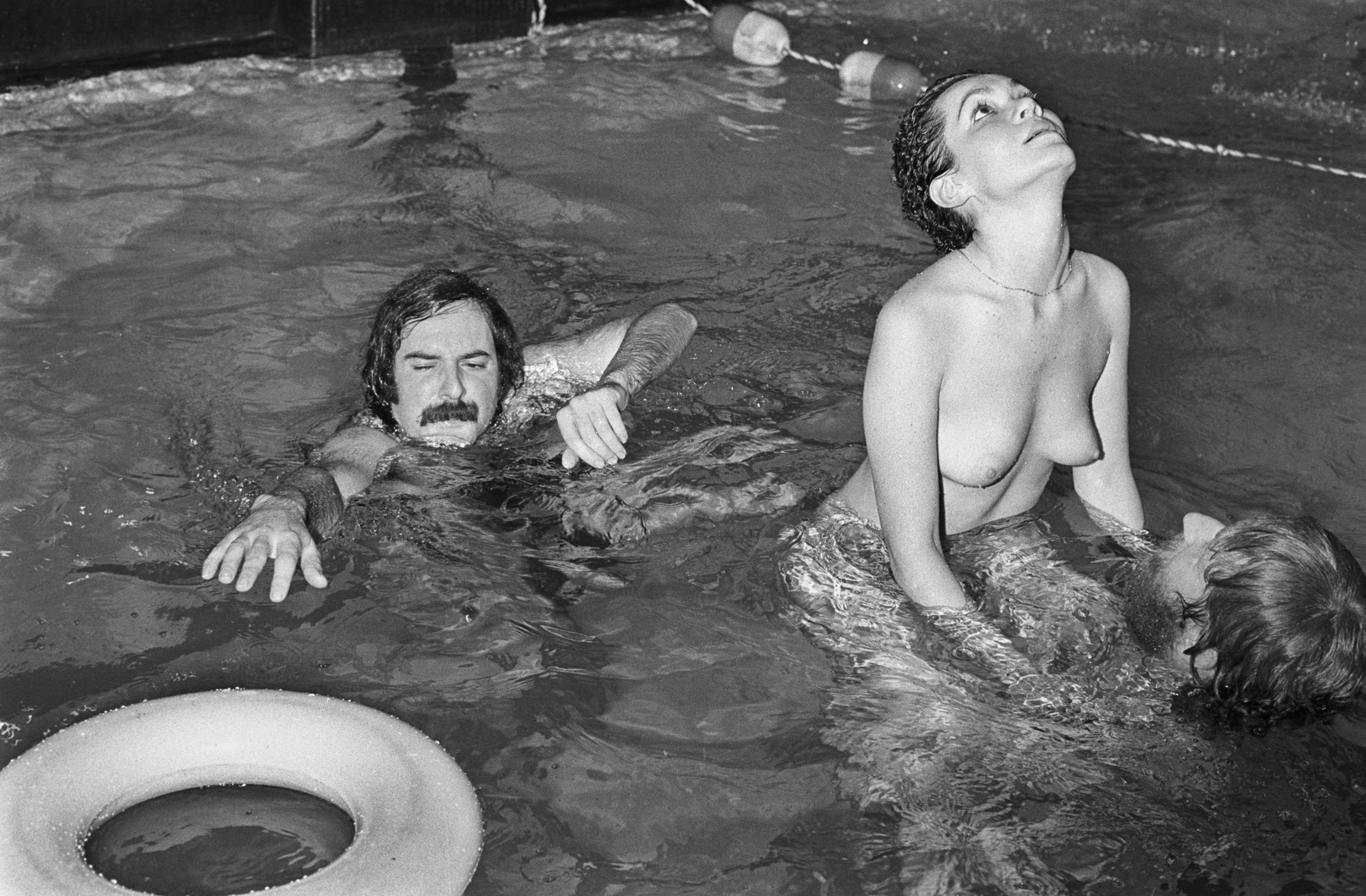 Devastated but resolute, Donna immediately headed back uptown to do a reshoot. After it was done, Larry invited her to stay. "Cmonnn, get undressed, take a swim," he cooed. "Why do you work so hard?" At that point, Donna didn't need much convincing. After a swim, she came up for air and flipped a lock of hair out of her eyes, only to see a line of men masturbating at the edge of the pool. "As one man came, his ejaculate flew in a perfect arc across my face," she reads, bringing this fractured fairy tale to a close.
"You know what's amazing?" Donna says after closing the book, pointing to a previously unpublished photograph, "Pool of Fornication", "I never studied that picture until yesterday. [All these years] I thought I missed the money shot, but I didn't. That picture is just like me — flicking my head up and then seeing the men masturbating. In a way, this is my bespoken self-portrait."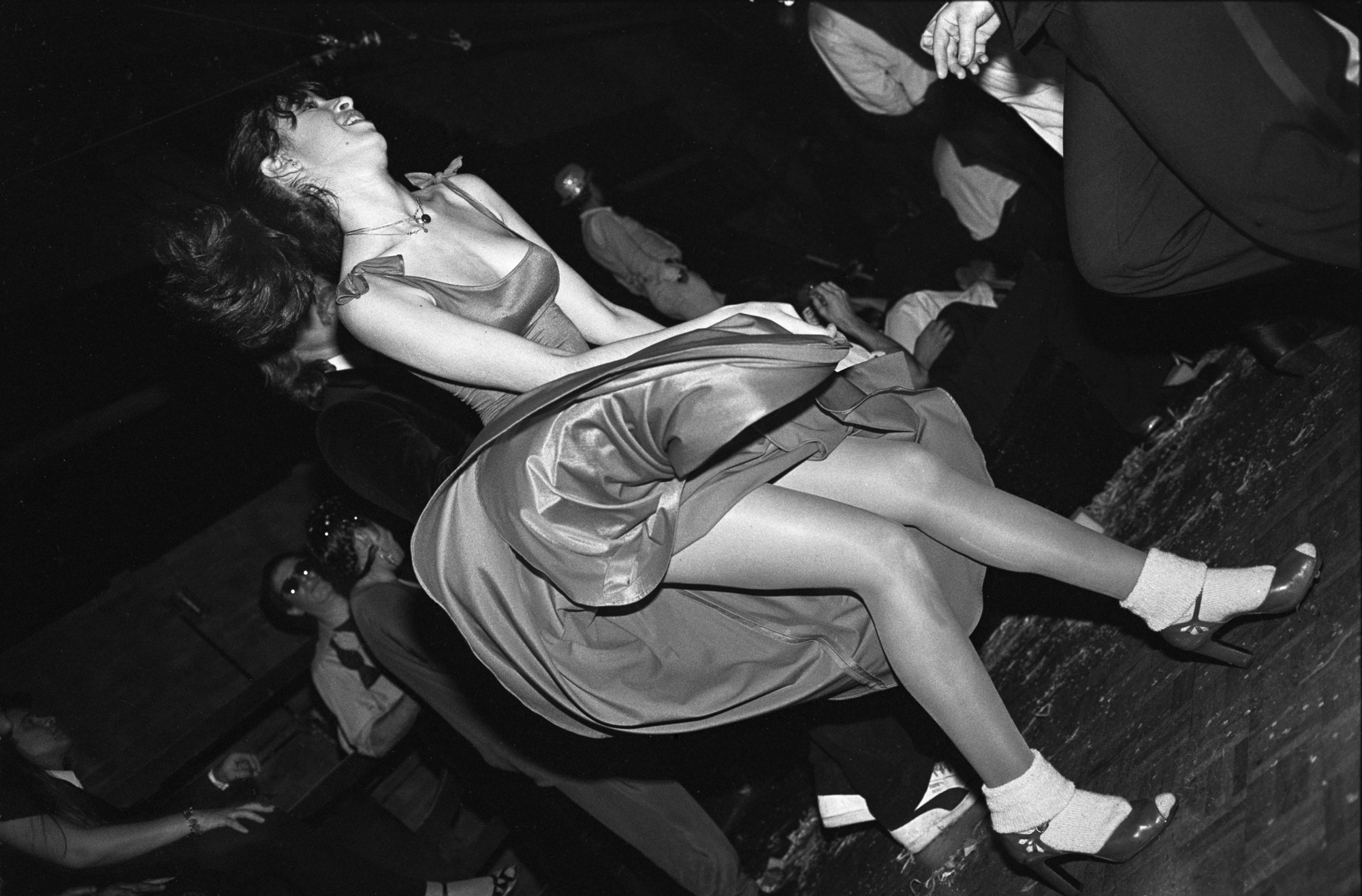 It was an unexpected epiphany for a daughter of the Summer of Love. Coming of age during the late 1960s, Donna remembers the extraordinary moment when the Sexual Revolution and Women's Liberation Movement linked up. "Those were the days when women became rulers of the planet. We wore skirts that barely covered our asses but no stockings. We were feeling the wind all the time — everything was brushing against us. We were turned on; it was so beautiful," she says.
"That was that precious time when men were more innocent; they weren't so angry or insecure," she says. "A lot of those guys were so happy to be with us in that moment, and they really appreciated the freedom we were feeling. We could have sex anywhere we wanted, in the field, in the trees, in the streets. Feeling turned on is the greatest zone we can be in: aware that it's dangerous but feeling like it's worth it and you can handle it."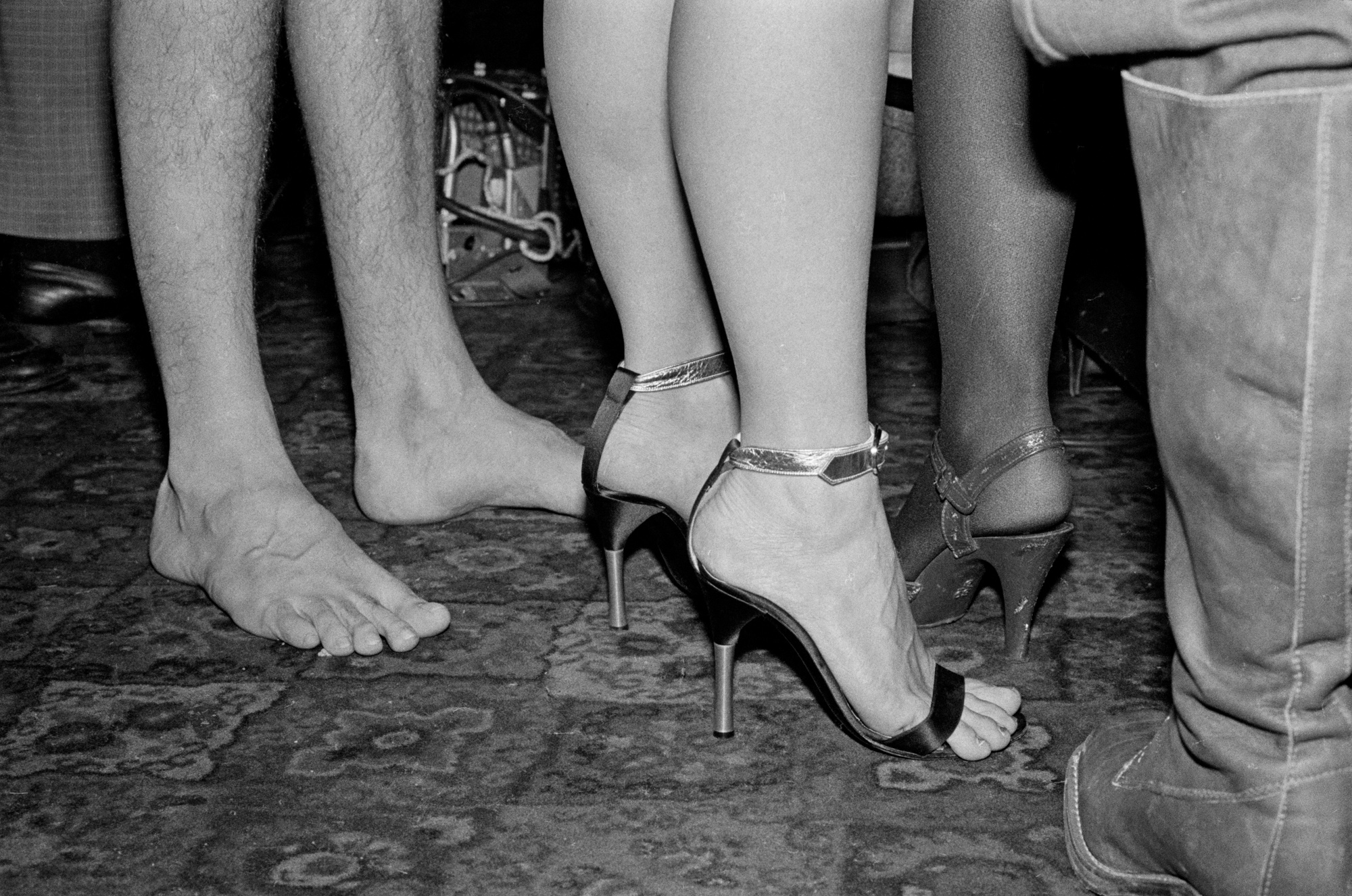 Donna arrived in New York City during the late 1970s. "It was mind-blowing," she remembers. "You felt like you were in a wonderland. I have a lot of crazy pictures from Studio 54. Everybody was doing coke, and I never did any of the drugs, so I was able to observe a lot and not get sucked into any of the things that went on. I was nearing 30, and no one was paying attention to women of my age."
Now 72, Donna still enjoys her lust for life. "I have a kind of exuberance I probably inherited from my completely mad father, and it hasn't betrayed me yet," she says. "It's what gets me into a lot of places, because I'm just there to see, have fun, and be part of it."
After that first night at Plato's, Donna returned a handful of times with friends who were equally curious about the scene. "I was looking for progressive men who were able to experiment and women who weren't being controlled by their husbands. That's what I thought I was seeing at these clubs," she says.
"I didn't know many men who would allow their wives to have sex with all these different guys. I came from a super conservative family in Ohio, and had been an unfaithful wife, so I had that guilt to deal with. I wanted to know, how does it work — how do these people be married and have a family but still go out to sex parties every weekend, maybe have sex parties in their home?"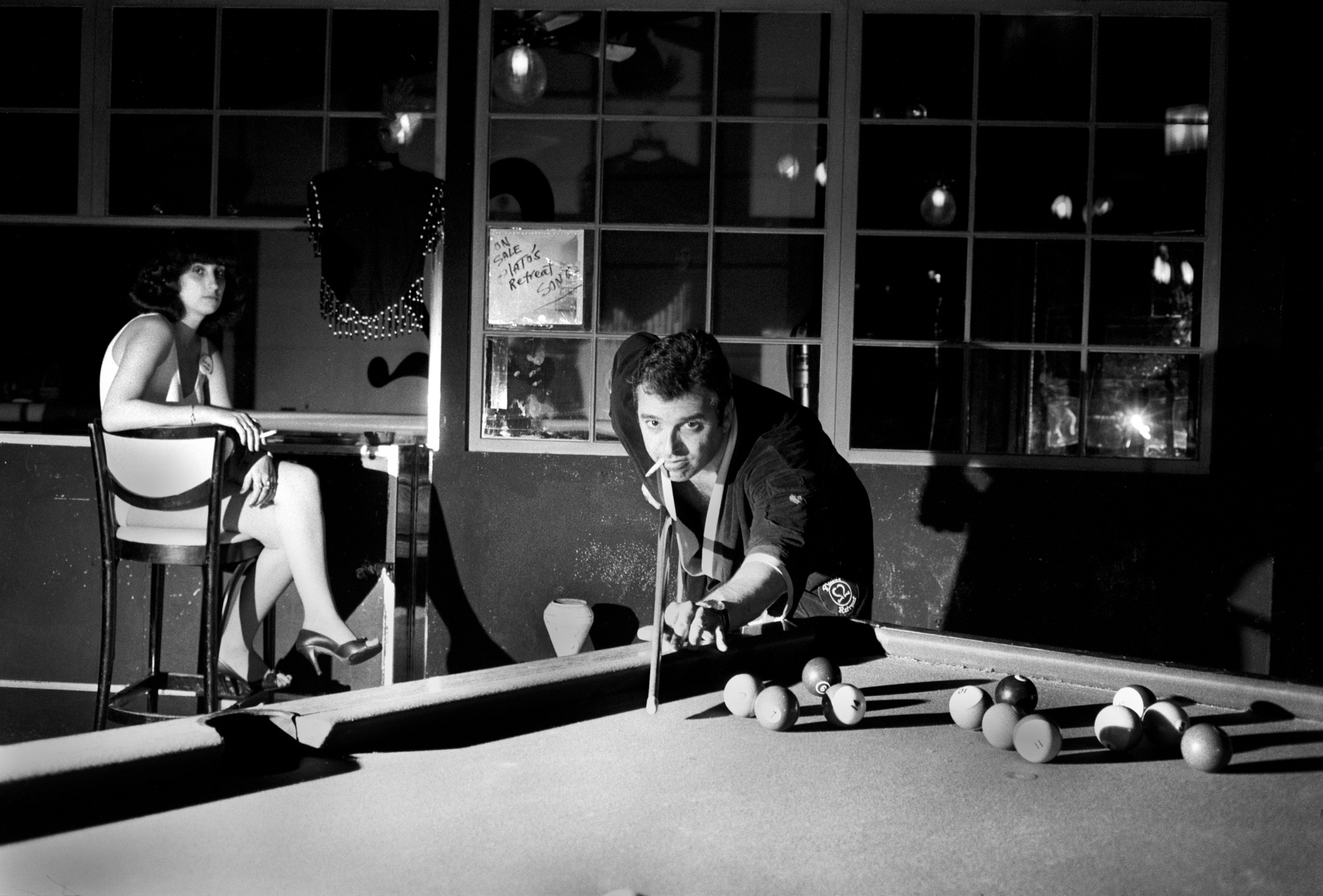 Donna hoped to find the answer at Plato's. She and a colleague from New York magazine once made a trip hoping to make their way to the private room where orgies occurred. "I didn't want to be in one, but I wanted to be there," Donna says, a perfect summation of her credo. A passive participant, the observer (or, voyeur) derives pleasure, knowledge, and experience through the act of looking. But being a woman in the presence of men sometimes requires walking (if not trouncing) a fine line. "Part of the reason I talk so much is I don't want them to come on to me — I'm trying to freak them out," she says. "So there we were, sitting naked in this room with 10 people, and they said, 'Let's go around in a circle and find out who you are, where you've been and why you're here.'"
Everyone spoke, then it was Donna's turn. "Actually, I've just come back from Jonestown," she said, referencing the Jim Jones cult, where 918 people committed mass suicide by drinking cyanide-laced Kool-Aid in 1978. "I said that I was part of the cult and everybody drank the Kool-Aid except for me. I made up this sick story about how I saw their bodies as they started to get bloated and vomiting — and they were looking like me like 'Wow.' All the erections went immediately down."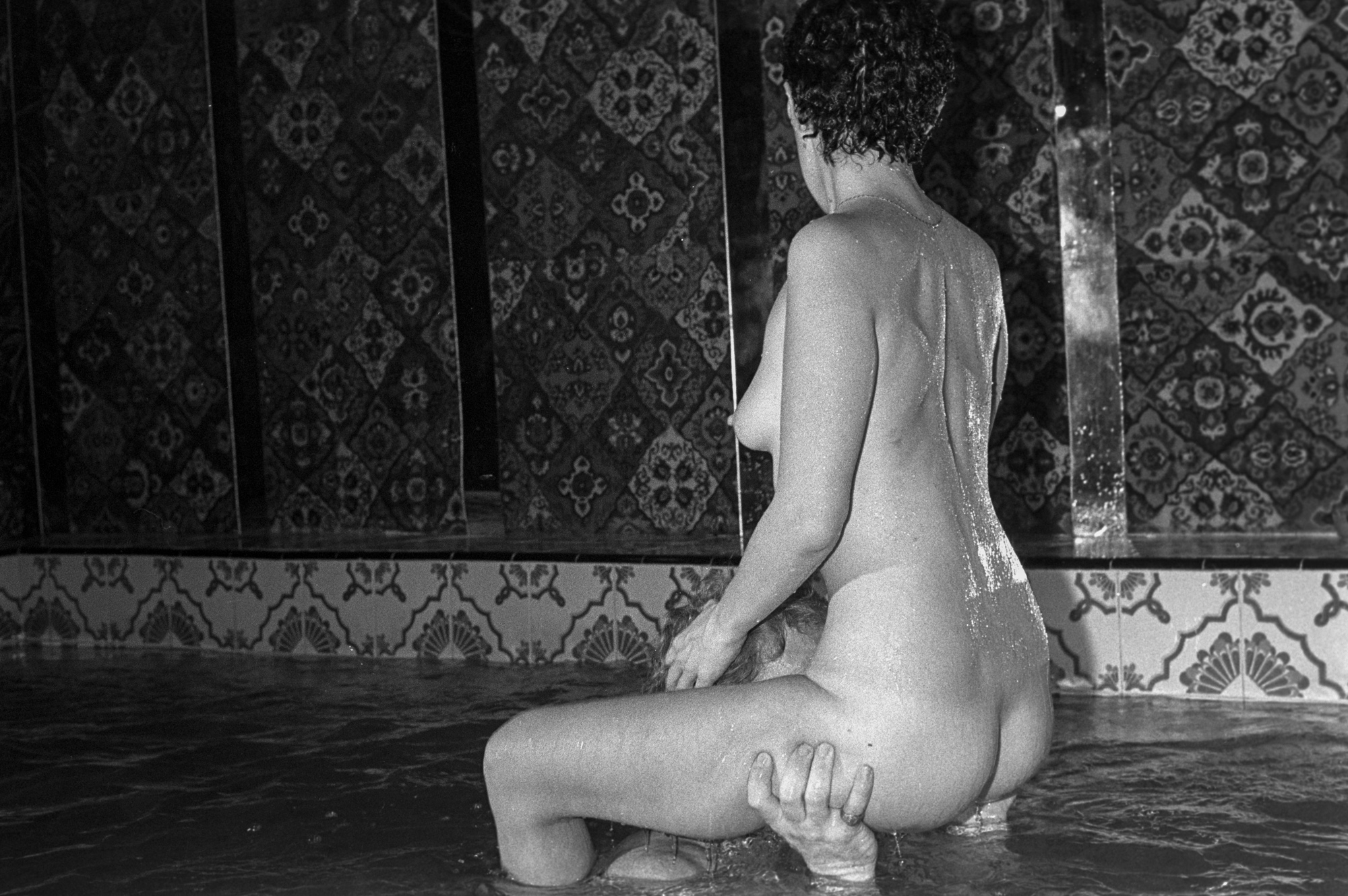 Donna's curiosity brought her as far as it could go; conflicting interests ensured self-preservation took precedence over all else. In her visits to Plato, Donna came to understand that, while these women could abandon themselves to anonymous, group sex, she never would. "It's just endless pleasure, and they're not thinking about who's touching them, licking them, or who is inside of them. They're just responding to the psychological and physical pleasure."
The IRS, then the AIDS crisis, would bring the King of Swing's reign to an end — but for one glowing moment, Plato's Retreat offered heterosexual couples a progressive space to explore their sexuality. "Those were the Garden of Eden days," Donna says. "We thought we would live with this incredible source of energy, enlightenment, generosity, and kindness. We looked out for each other. It was our world, it was our time, and we knew we had something special."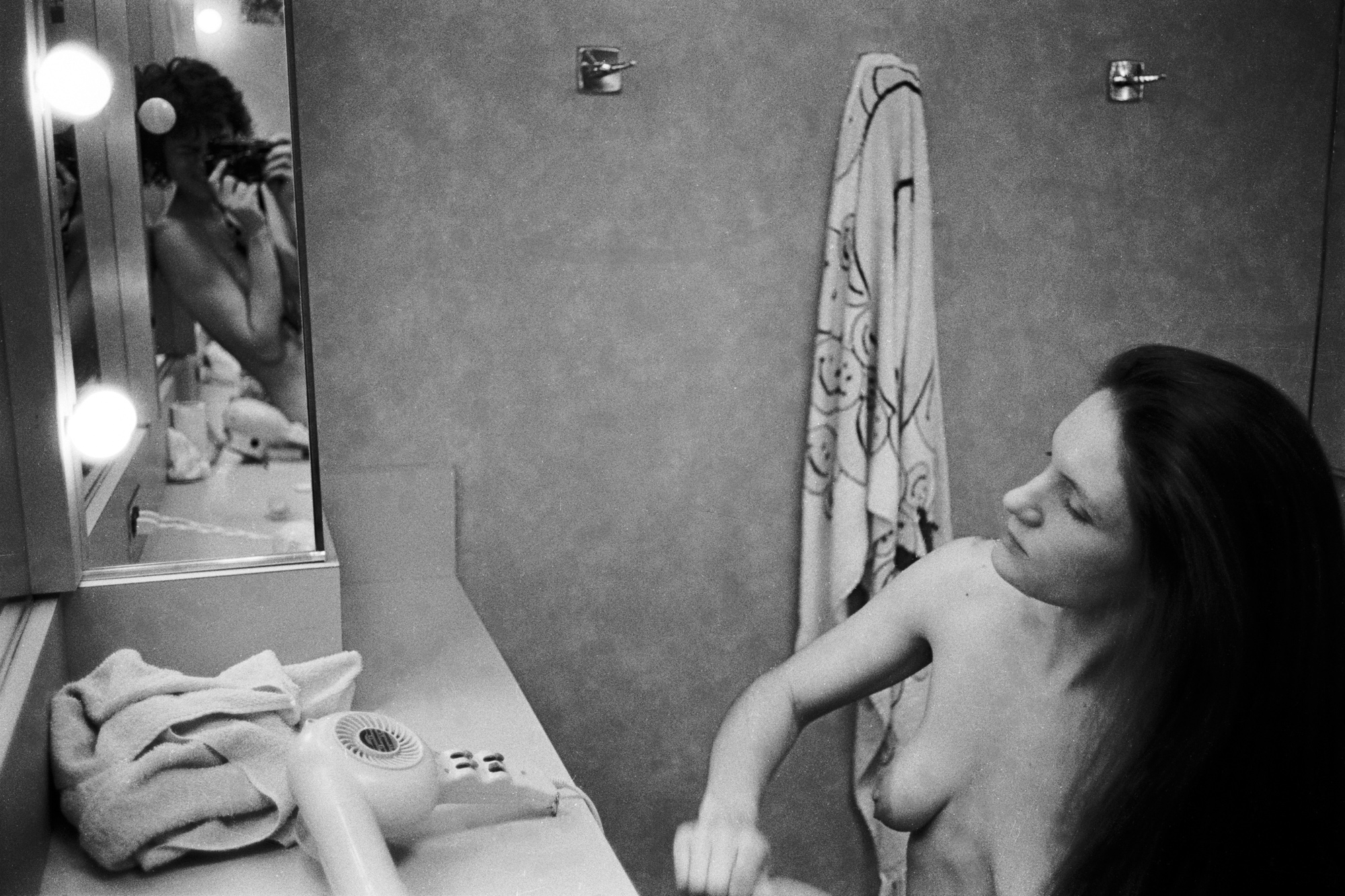 Credits
---
All imagery courtesy Donna Ferrato