Lady Gaga can teleport
Only our Rah Rah bitch can be in London and LA at the same time <3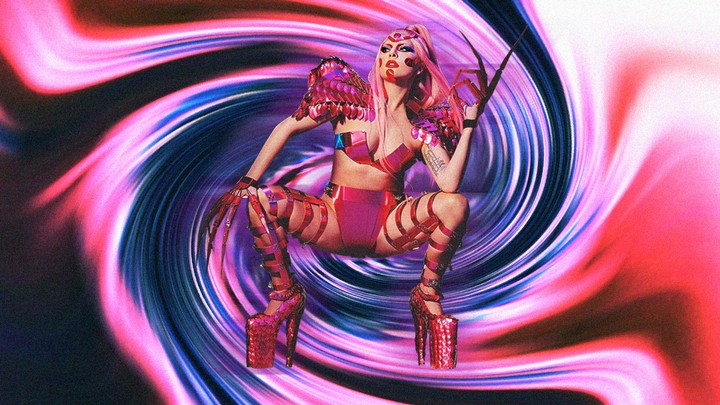 Many questions arose following last night's BAFTA Film Awards in London, the first in-person ceremony since Ms Rona scuppered the 2021 effort. Like, where was all the love for Kristen Stewart's turn as Princess Diana in Spencer? Where was Timothée Chalamet, considering Dune swept the boards and he's in the country having just wrapped Wonka? And how in the great fuck did House of Gucci-slash-Chromatica icon Lady Gaga manage to turn up to that show and make it to the Critic's Choice Awards, held in Los Angeles, literally two hours later?
The only logical answer: Lady Gaga is a master of teleportation. She is, after all, the queen of "no sleep, bus, club, another club". For her to have been in London at 4pm and then on PST two hours later, despite LA being, like, 11 hours away, may have been logistically impossible, but we are not all Lady Gaga. Lady Gaga has access to technologies that no one else does.
She may have missed out on the Best Actress prize at the BAFTAs to Joanna Scanlan for After Love, leaving stan Twitter in meltdown mode, but she won the night fashion-wise, wearing an olive green velvet Ralph Lauren gown and stripper heels. Another example of her teleportation skills: she remains the only person audacious enough to rock up to a red carpet serving both old Hollywood glamour and 00s indie sleaze, caught in between two eras. Then, after teleporting to LA for the Critic's Choice Awards, she wore a similar vintage-style look from the SS22 Gucci collection. She even brought some of her fellow nominees along with her, like Alana Haim, nominated for Licorice Pizza, and the cast of West Side Story. Turns out there's room on the Chromatica concord for everyone!
We jest. The real story is significantly less interesting: the close proximity of the CCAs and BAFTA Film Awards meant that the former set up a London-base for nominees who wanted to attend both. But that's not the point really. If Lady Gaga wanted to teleport between two continents at lightspeed, she could.
Follow i-D on Instagram and TikTok for more movie and Gaga news.