Photography Luis Alberto Rodriguez
Kendall Jenner is learning to regain her privacy
The model and reality star discusses growing up surrounded by cameras, reading as therapy, and her relationship with the paparazzi.
|
24 February 2022, 2:00pm
Photography Luis Alberto Rodriguez
This story originally appeared in i-D's The Out Of Body Issue, no. 367, Spring 2022. Order your copy here.
In the second season of Keeping Up with the Kardashians, there's a scene in which Khloe Kardashian gives a "period talk" to a thirteen-year old Kendall Jenner, complete with a demonstration of a tampon blooming in a glass of water. Kylie Jenner and the other sisters laugh playfully at this attempt at education, but Kendall sinks into the couch, holding her dog with one arm and holding her face with the other. The camera zooms in on her expression as she tries to make herself smaller and smaller, her face alternating between embarrassment and exhaustion. In an attempt to make her more comfortable, the sisters decide it would be a good idea to watch Kendall's birth video. And so the cameras turn to the television screen, and we, too, watch Kendall take her first breath. One of the top comments on this video on YouTube is "I literally can't get over the fact that I just saw Kendall Jenner coming out of the womb."
Looking at this scene now, it looks like a lot of other reality television shows, but it's worth remembering that the Kardashians were the first of their kind, and that Kendall was one of the first teenagers to grow up in front of the camera in this very specific way. At 26 years old, Kendall is no longer a shy teenager melting into the couch. For the past three years, she has been the world's highest-paid supermodel, and she recently launched the brand 818 Tequila and became the Creative Director for FWRD. She's more visible than ever, but she's also taken on new roles that mainly occur behind the scenes. And she still manages to maintain an element of mystique that draws people in and makes them pay close attention. So what does she do when no one's watching?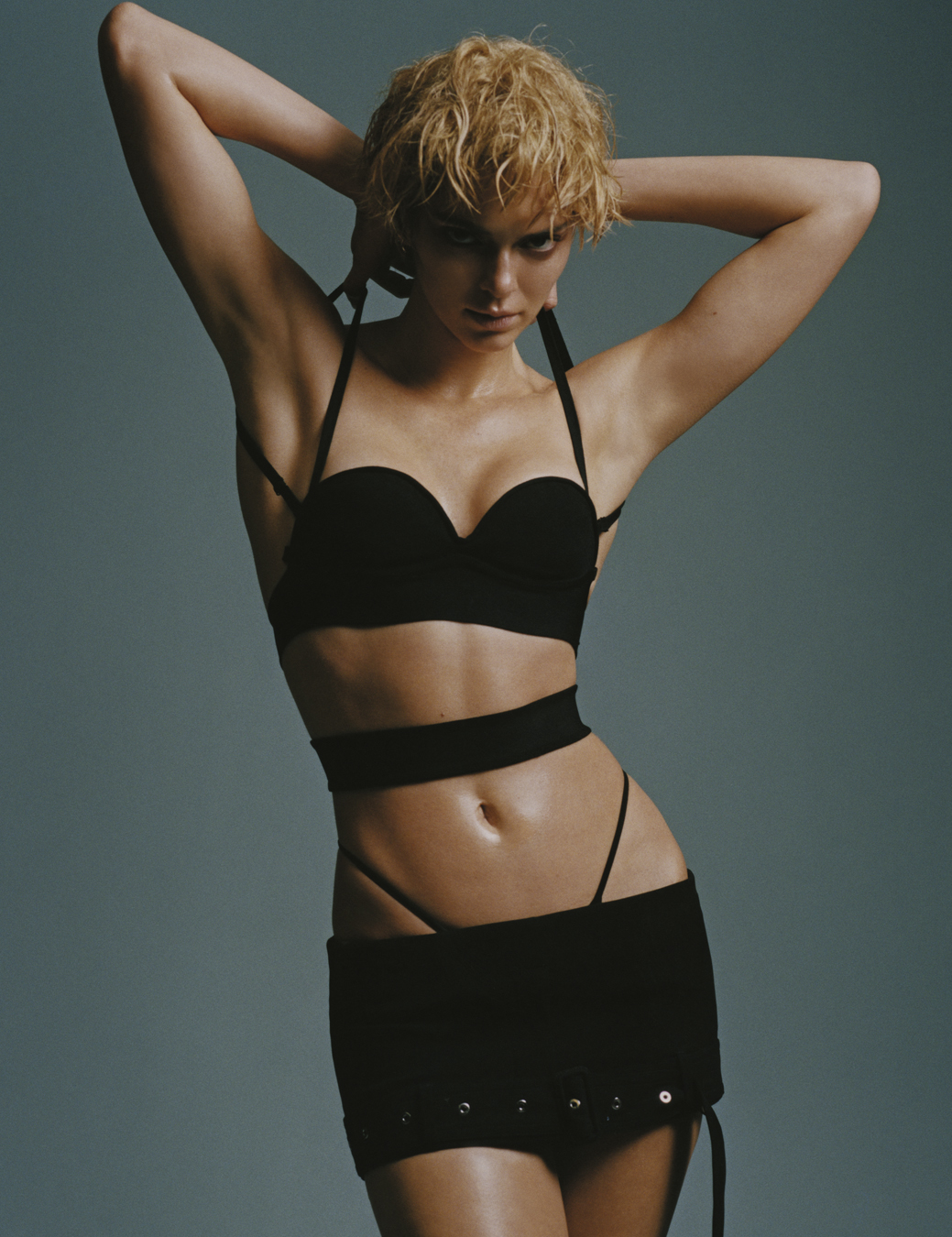 When I speak to Kendall over the phone, I ask her about an Instagram story I'd seen her post to her 213 million followers a few days prior: one in which her Doberman Pinscher, Pyro, was laying in the grass, with his head on her journal. She says she writes in her journal once or twice a week and that it helps to quell her anxiety, panic attacks, and even "a little bit of depression." "It's important to have a space that's just for you where you can let out your happiness," she continues, "your anger, frustrations, and stress, the things that are freaking you out, the things that are making you happy and even just ideas." She says that she believes in manifesting things into being and writing them into existence. "Our minds are extremely powerful," she says.
"I used to be really angry. You can find old videos of me screaming at the paparazzi for no reason, but also for a very obvious reason. I'm a lot more at peace with things now."
When Kendall mentions that she locks her writing away so that no one can see it, I ask, "literally?" She says, "Yeah, it's like an old-fashioned diary. It has a lock on it and I hide it, I lock it away: mine is so, so secretive. I'm like, 'No one can ever get this.'" A natural reaction, you'd imagine, from someone who has spent a lifetime dealing with prying and invasive questioning, and who has been constantly forced to share intimate moments from her life on TV whether she wants to or not.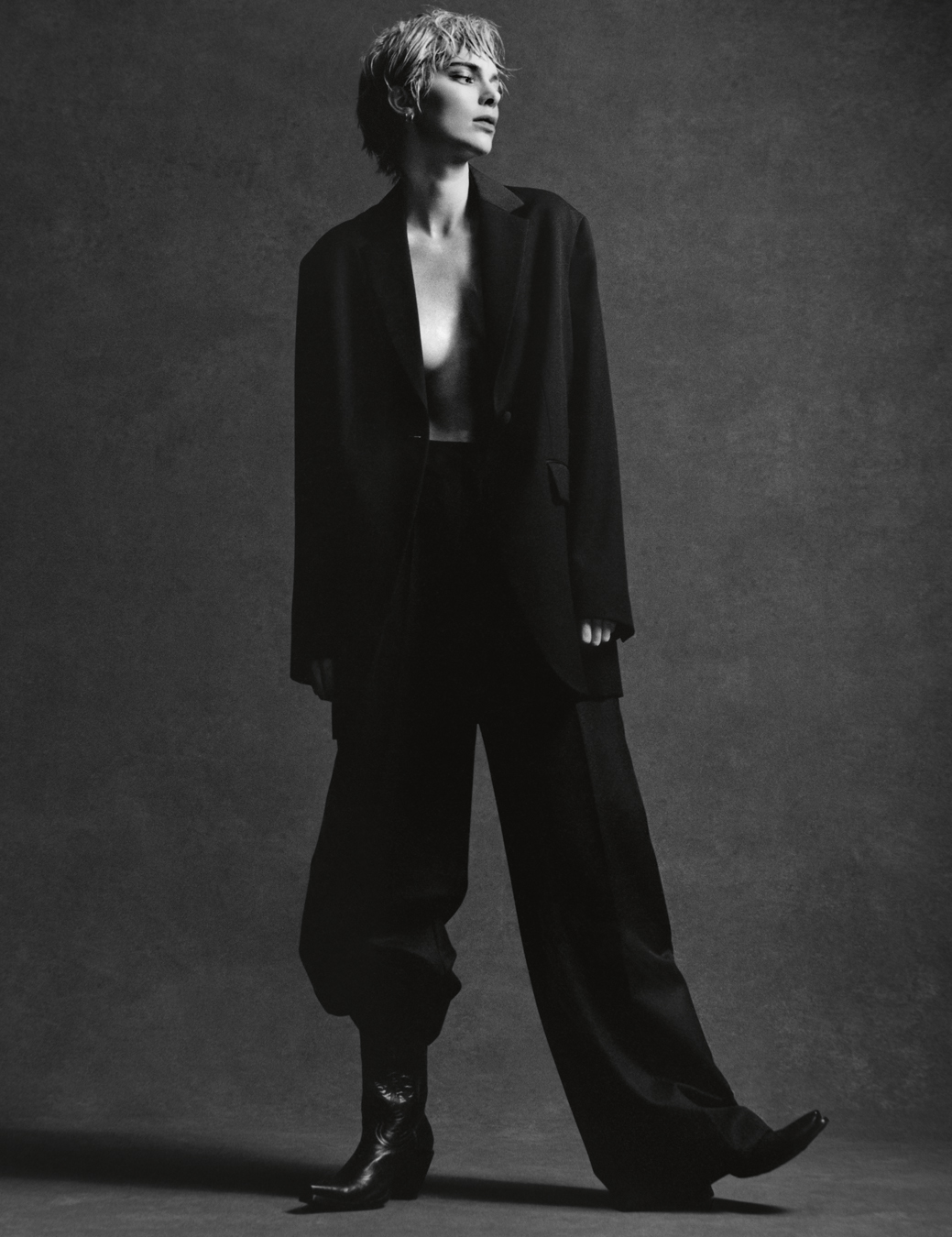 Reading is another thing that helps Kendall stay centred. "I was having a panic attack two nights ago, and I was just like, 'Oh, but you know what? I'm just going to pick up this book and try to forget.'" At the moment she's reading the romance novel It Ends with Us by Colleen Hoover, and mentions that her best friend is reading it with her so that they can discuss it as they go. Kendall says that reading is a "great form of therapy and form of distraction" for her, adding, "I just love having things that are for me and no one else, you know? I feel like reading is one of those things."
This statement is complicated for me, since I distinctly remember the dozens of stories written about the time, in December 2019, when Kendall was photographed in an orange bikini reading a book on a yacht (I remember this because it happened to be my book she was reading). It's an arguably ordinary act to read in public, but when Kendall reads, it becomes headline news. Every time. Despite this, Kendall still thinks of reading as belonging only to her, proving that perhaps there is something private about even her most public actions. And when she encountered a YouTube video of someone critiquing her literary taste, Kendall says she thought to herself, "This is actually none of your business. If you enjoy books, that makes me happy. But this is a personal experience for me, and I loved them."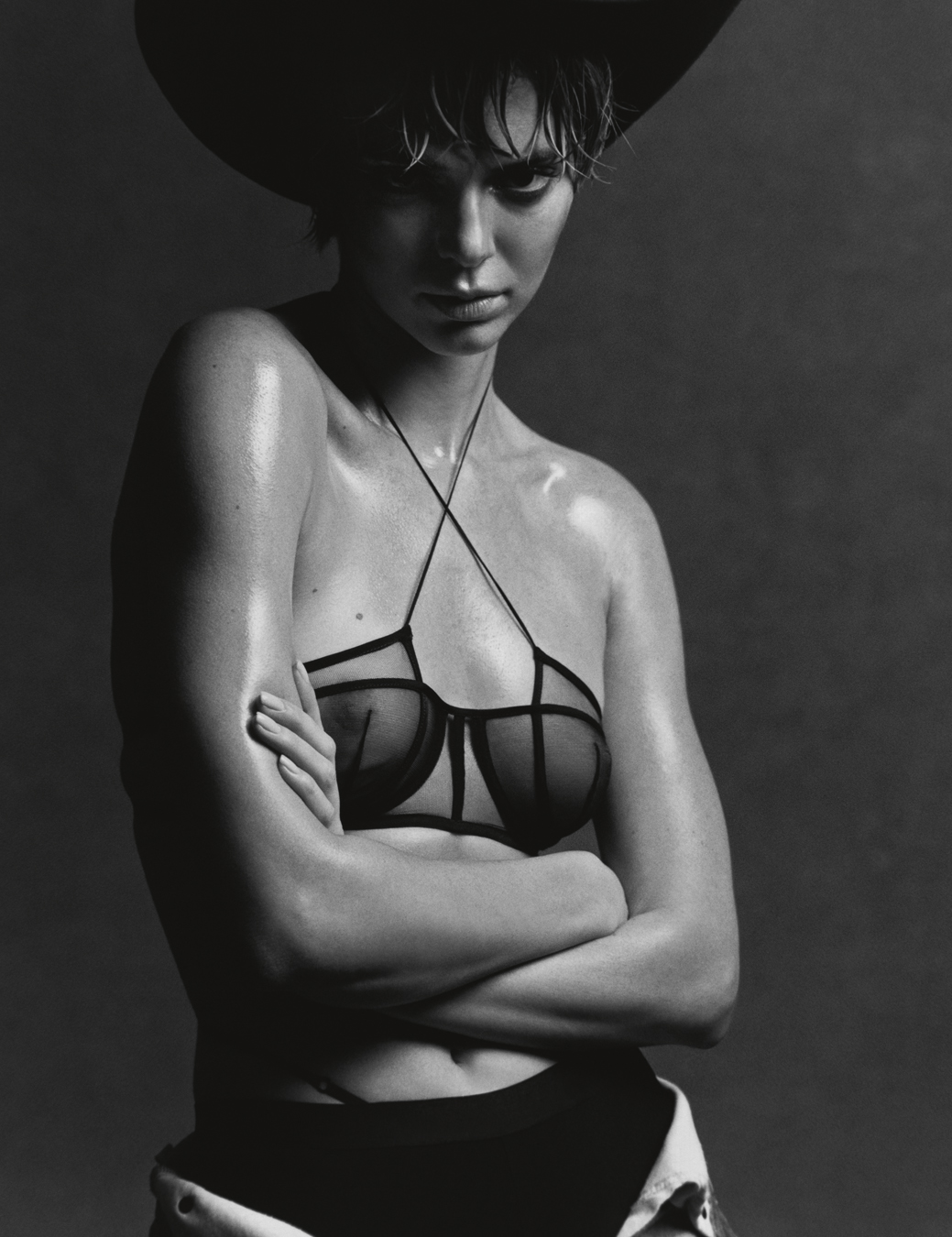 Is it intimidating to try new things when it seems like everyone is watching and paying close attention to everything she does? "Intimidating" isn't the right word, she says, but "scary" might be a better fit. "I used to be really angry," Kendall says, "I mean, you can literally find old videos of me screaming at the paparazzi for no reason, but also for a very obvious reason. I'm just a lot more at peace with things now. It's hard to explain… it's just something that you learn to live with, I guess." I did watch a YouTube video called Kendall Jenner versus Paparazzi, and in one video, a paparazzo gets so close to Kendall in a Target parking lot that she reaches her hand out to keep his camera from hitting her face. In this light, her reaction seems perfectly justified.
"At a young age, I had to give up control and let someone else portray me in the way that they wanted… That was my job. Now, being on the other side is taking that control back."
As a result of the kind of attention Kendall receives, she's learned to keep certain things private and sacred. Kendall says physical activity is another form of therapy for her, whether she's working out with her trainer, going to pilates, riding her horses, or going on a walk with her dog. "I think I feel really good mentally when I feel really good physically," she says. Kendall also meditates and is interested in the effects of sound healing. After having private sound bath sessions for a couple of years, Kendall now has her own tools, and is learning more about how to do sound healing alone.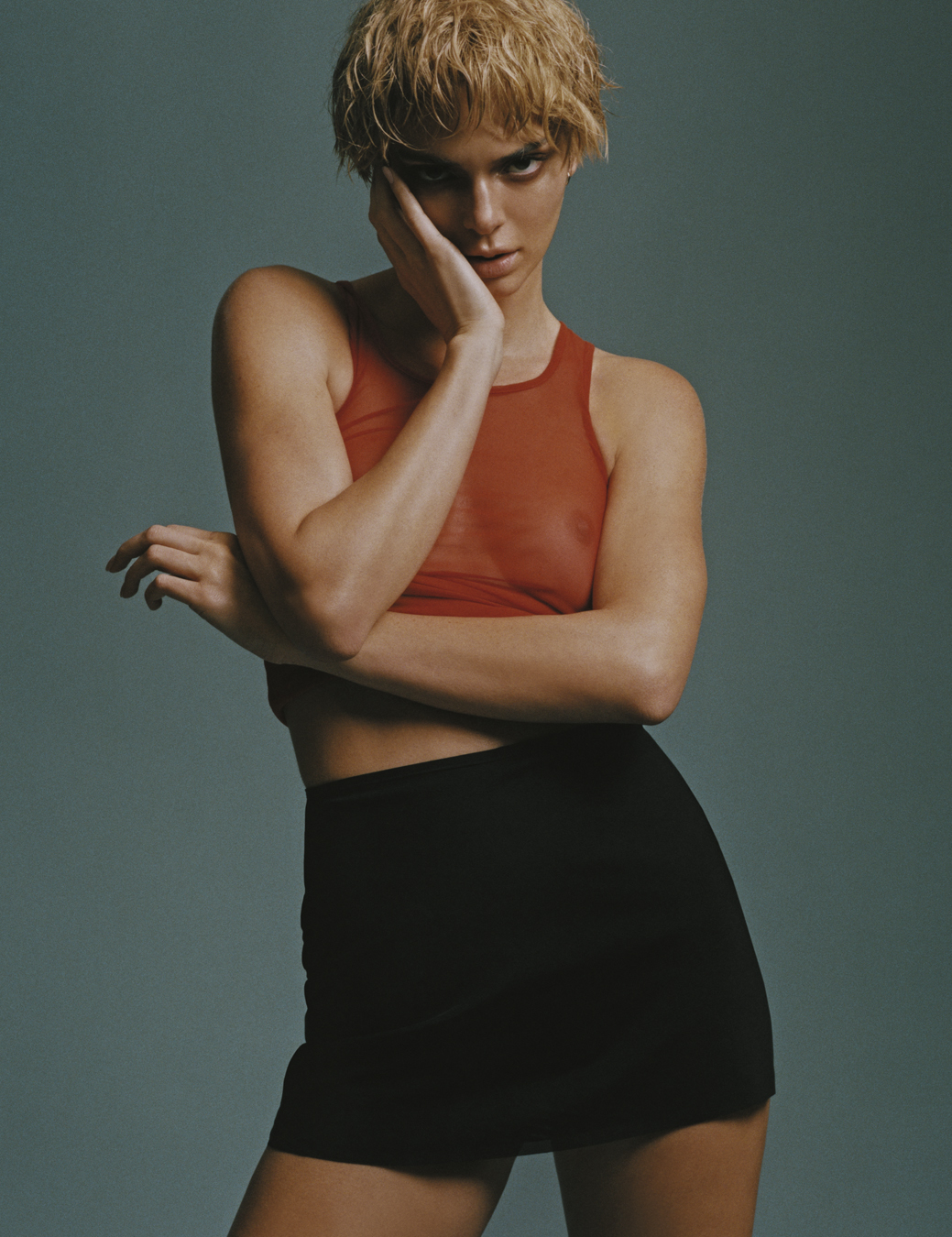 It makes sense that Kendall would eventually want to take things into her own hands, because, as she says, "I'm a control freak at heart." In her modelling career, she had to learn to put that part of herself on pause. "At a young age, I had to give up that control and let someone else portray me in the way that they wanted to, for an editorial or a campaign or commercial – whatever it was. That was my job. Now, being on the other side is taking that control back in a way, building my own brand, and feeling empowered – and it has been really amazing. As a woman and as someone who comes from a really female-driven family, it was really cool to put all my tools to work."
Kendall describes modelling as one chapter of her life that allowed her to feel empowered, and these new roles at 818 Tequila and at FWRD are what she describes as the "new chapter." She says, "It still feels like I'm not fully formed, but with every chapter I become a little bit more fulfilled." Kendall's modelling career was, in many ways, a natural progression from her years on reality television: one camera replaces another. And imagine the paparazzi waiting outside of one of Kendall's modelling shoots – cameras inside, cameras outside. Always looking, always watching. But with these new forms of control and authority behind the scenes, a new Kendall is emerging: one that understands the value of locking parts of her life away and swallowing the key.
"It's a sad thing to say, but sometimes you almost have to remind yourself who you are," Kendall says. "I think doing your own personal work is a really great way of reminding yourself, 'Oh, no, no, no, no. This is who I am."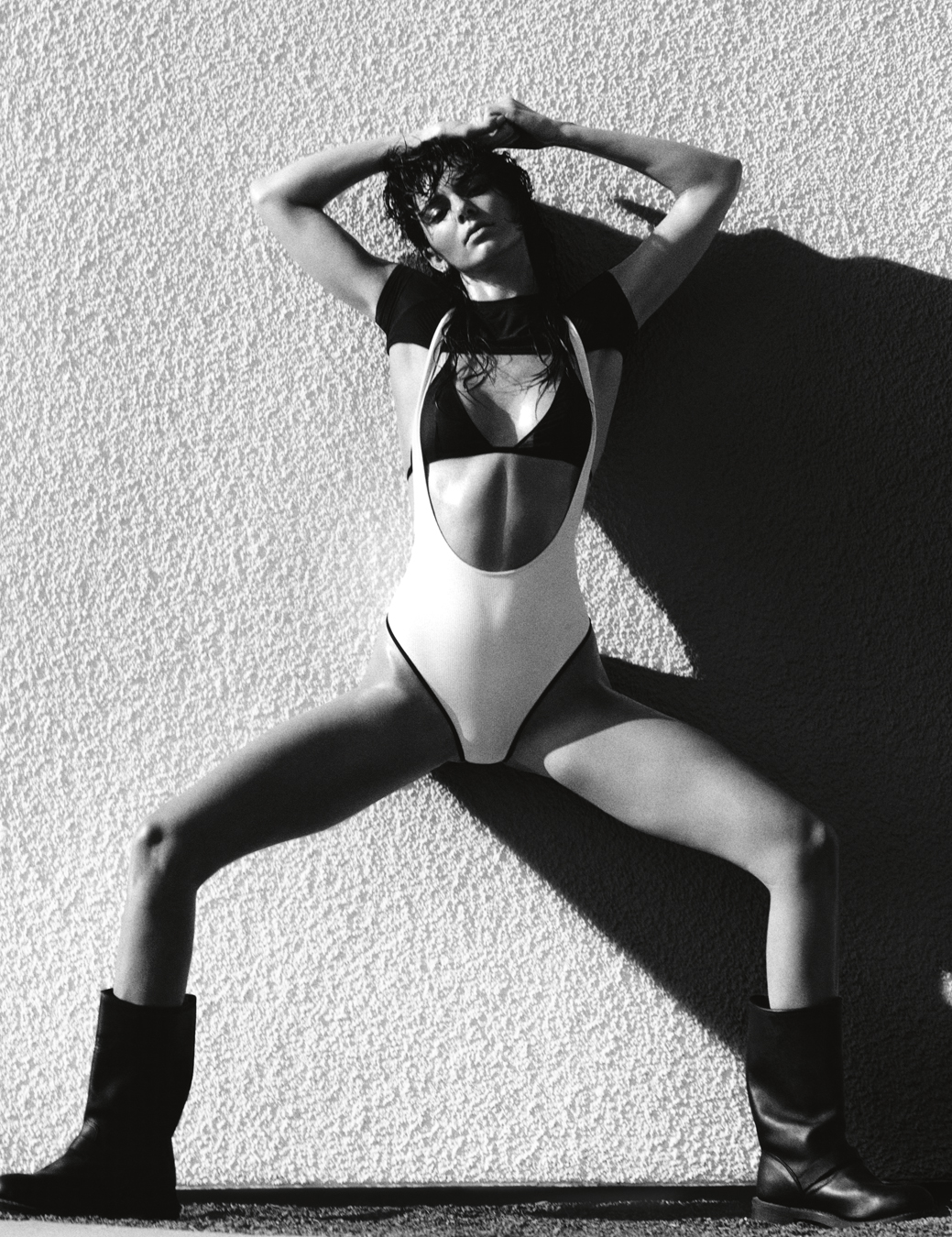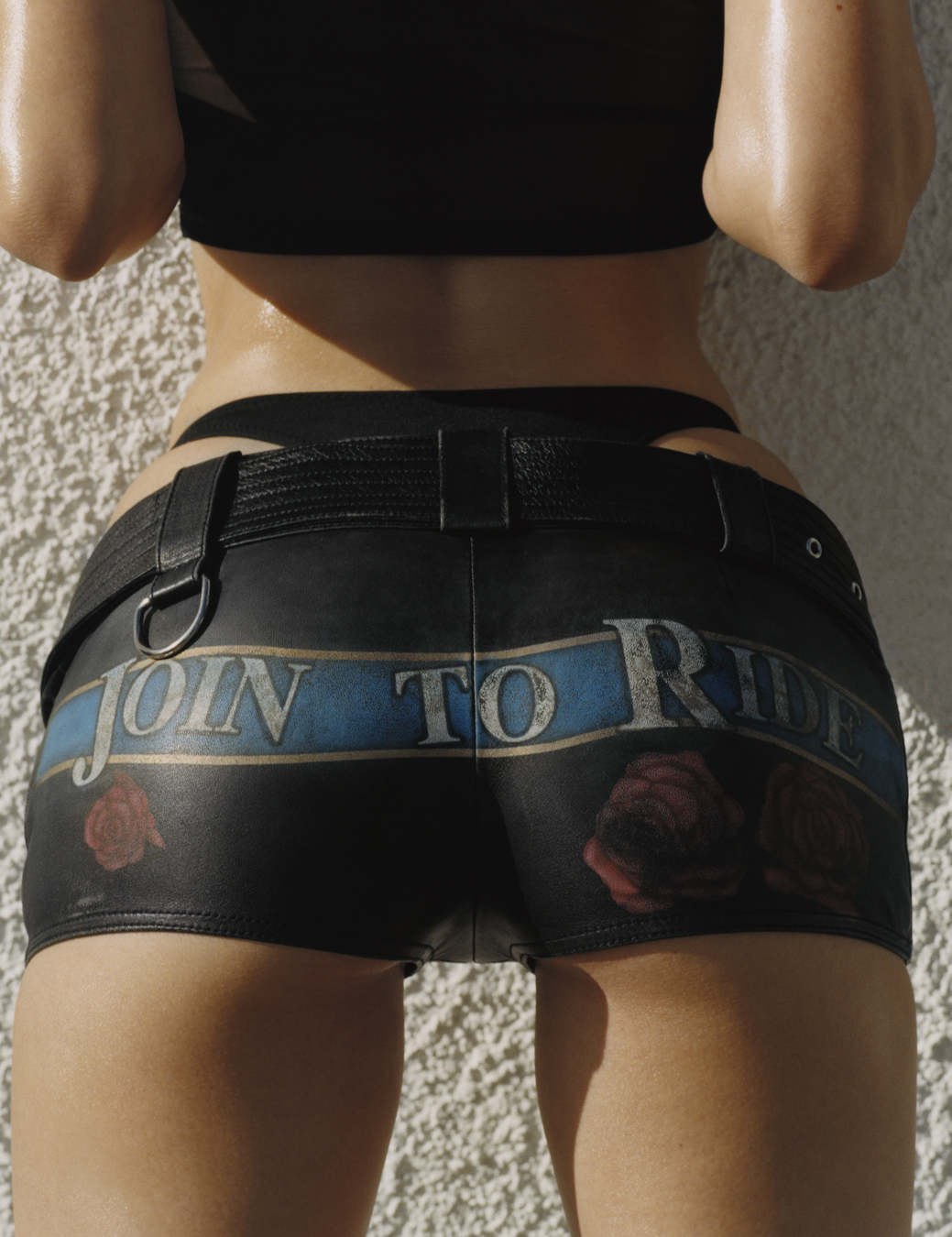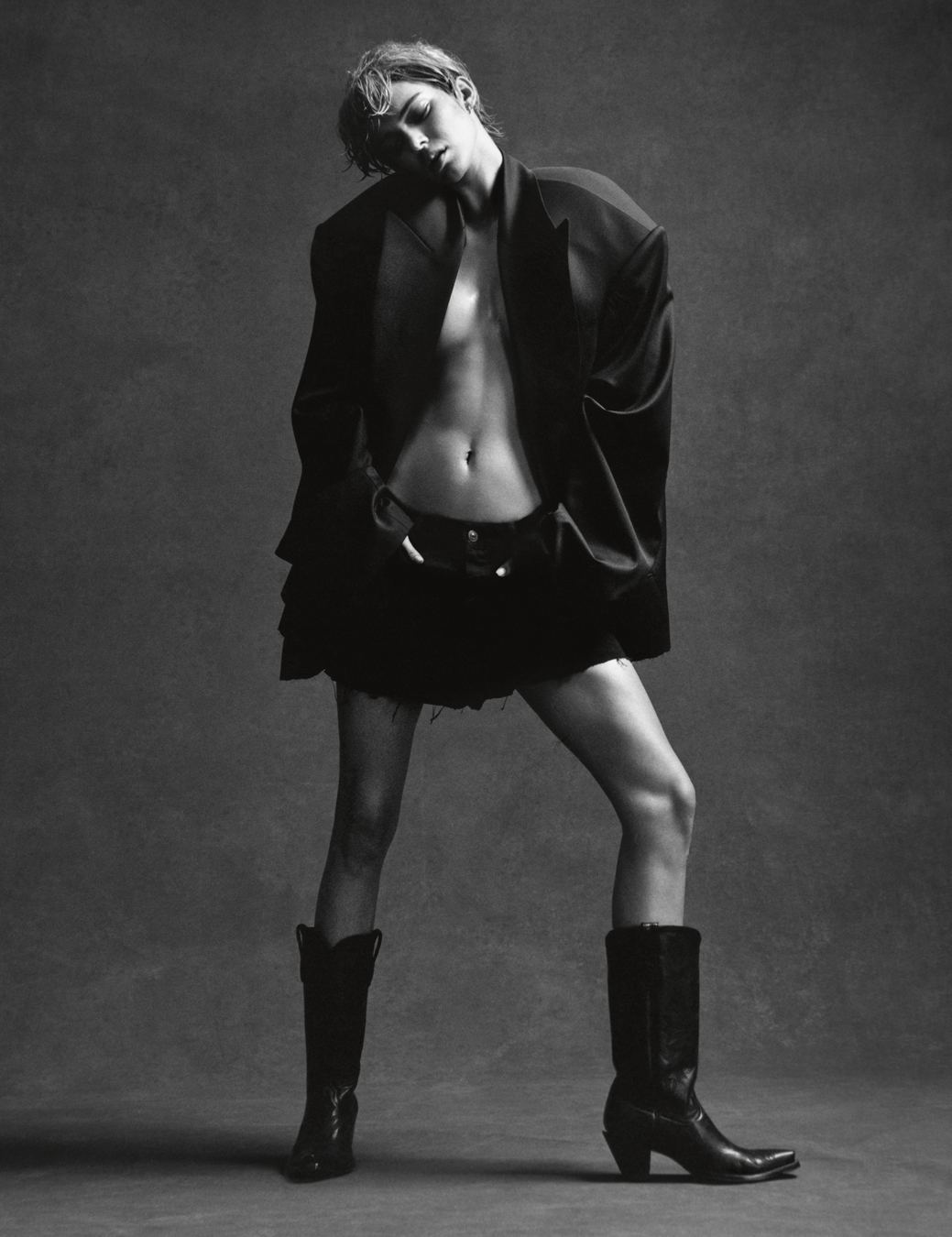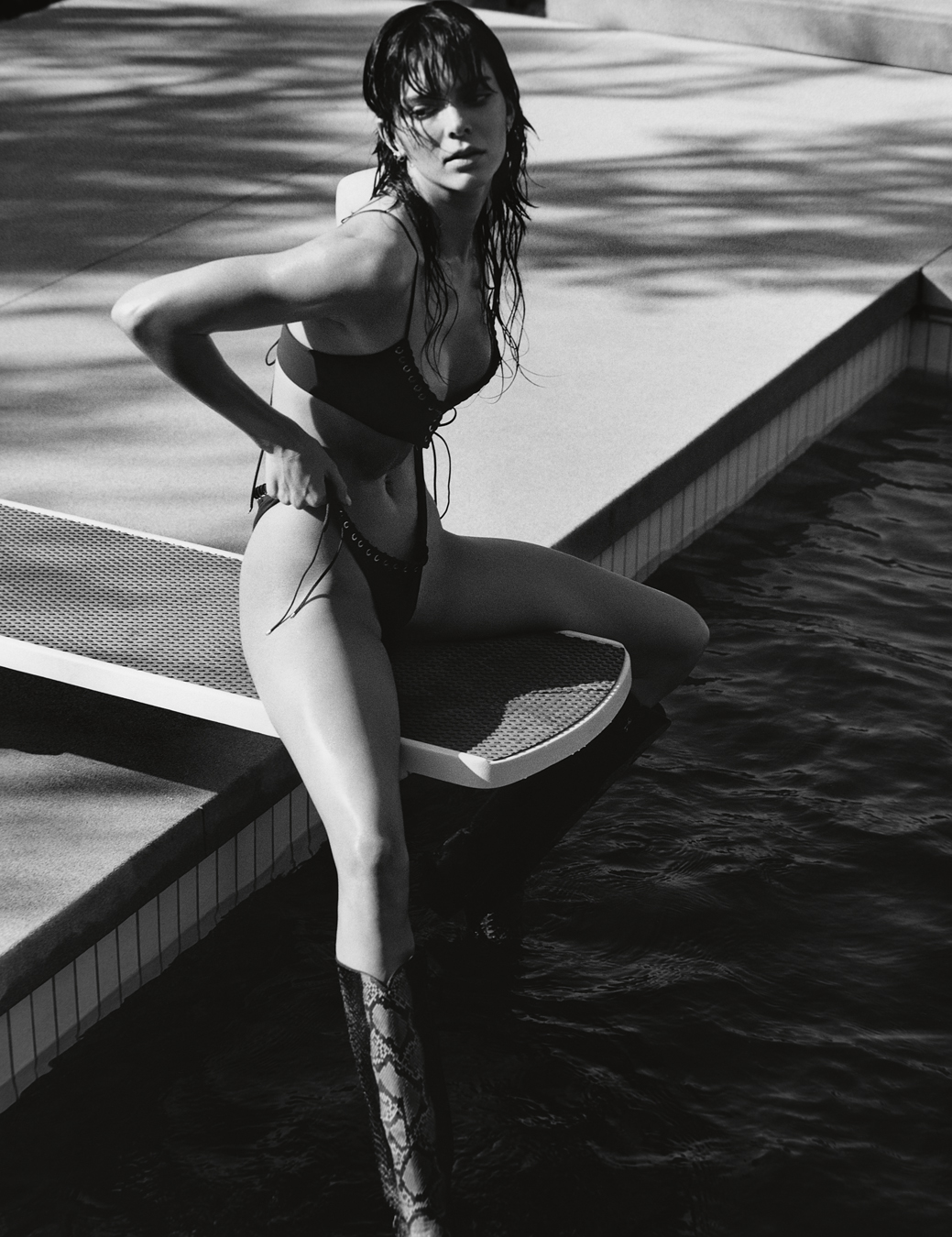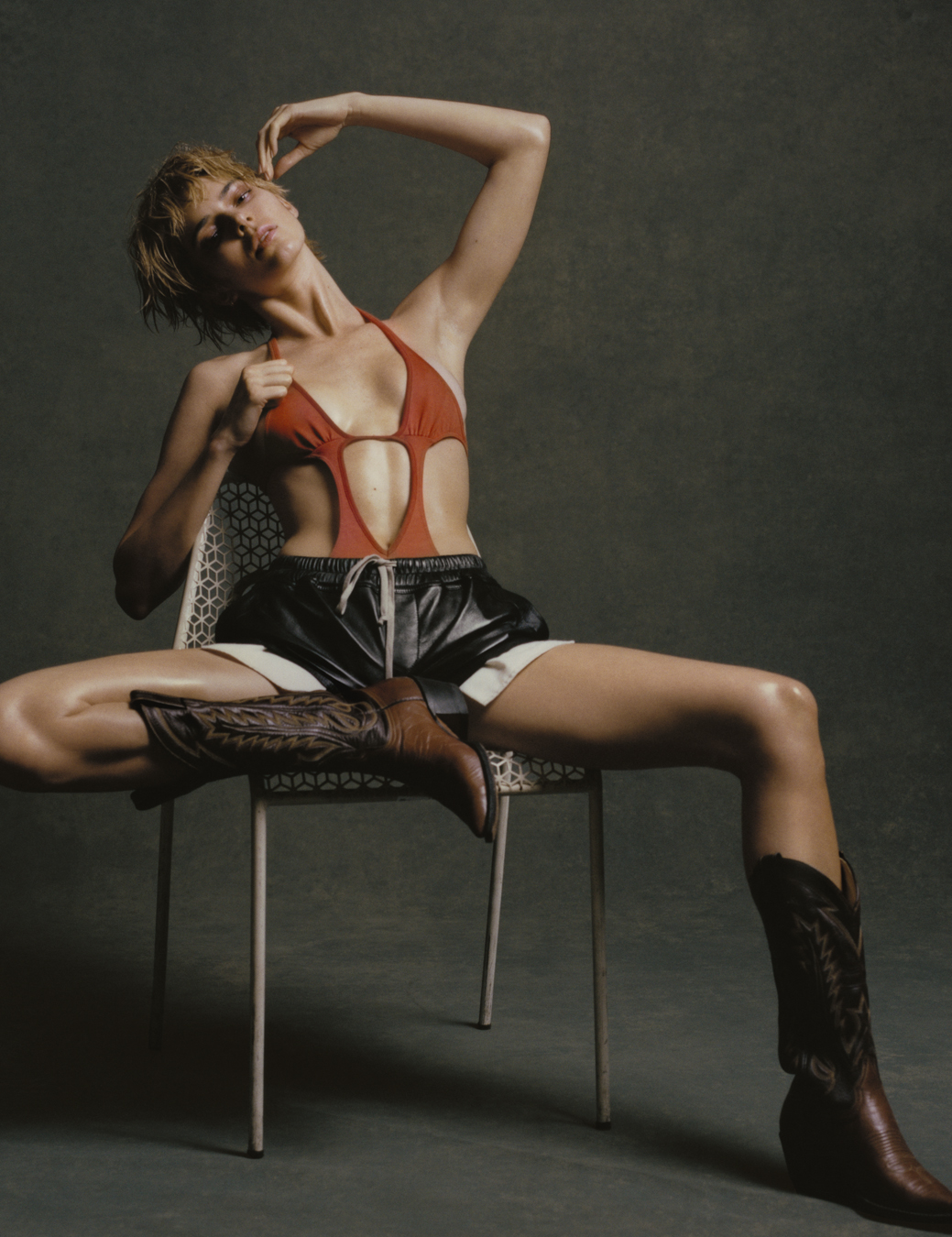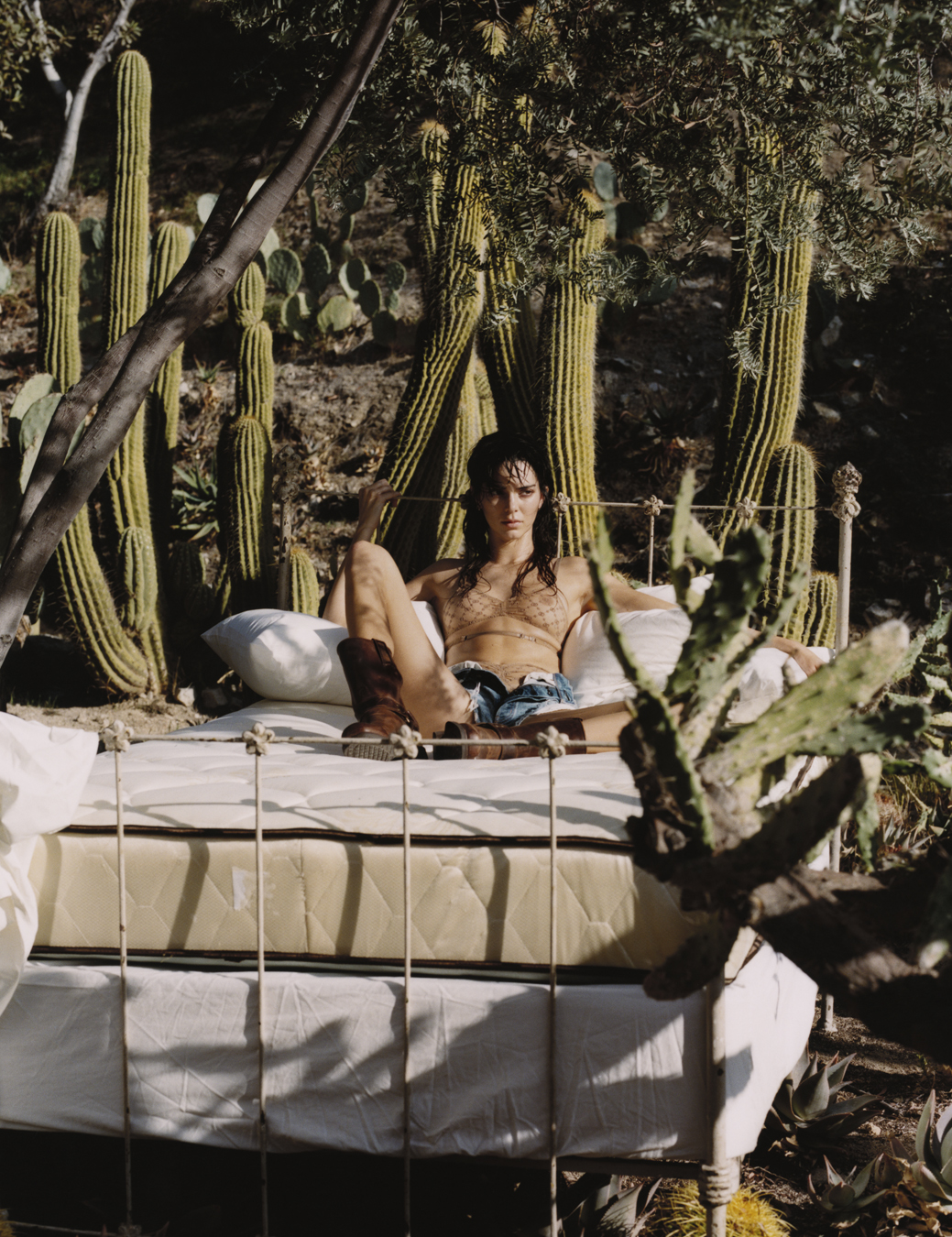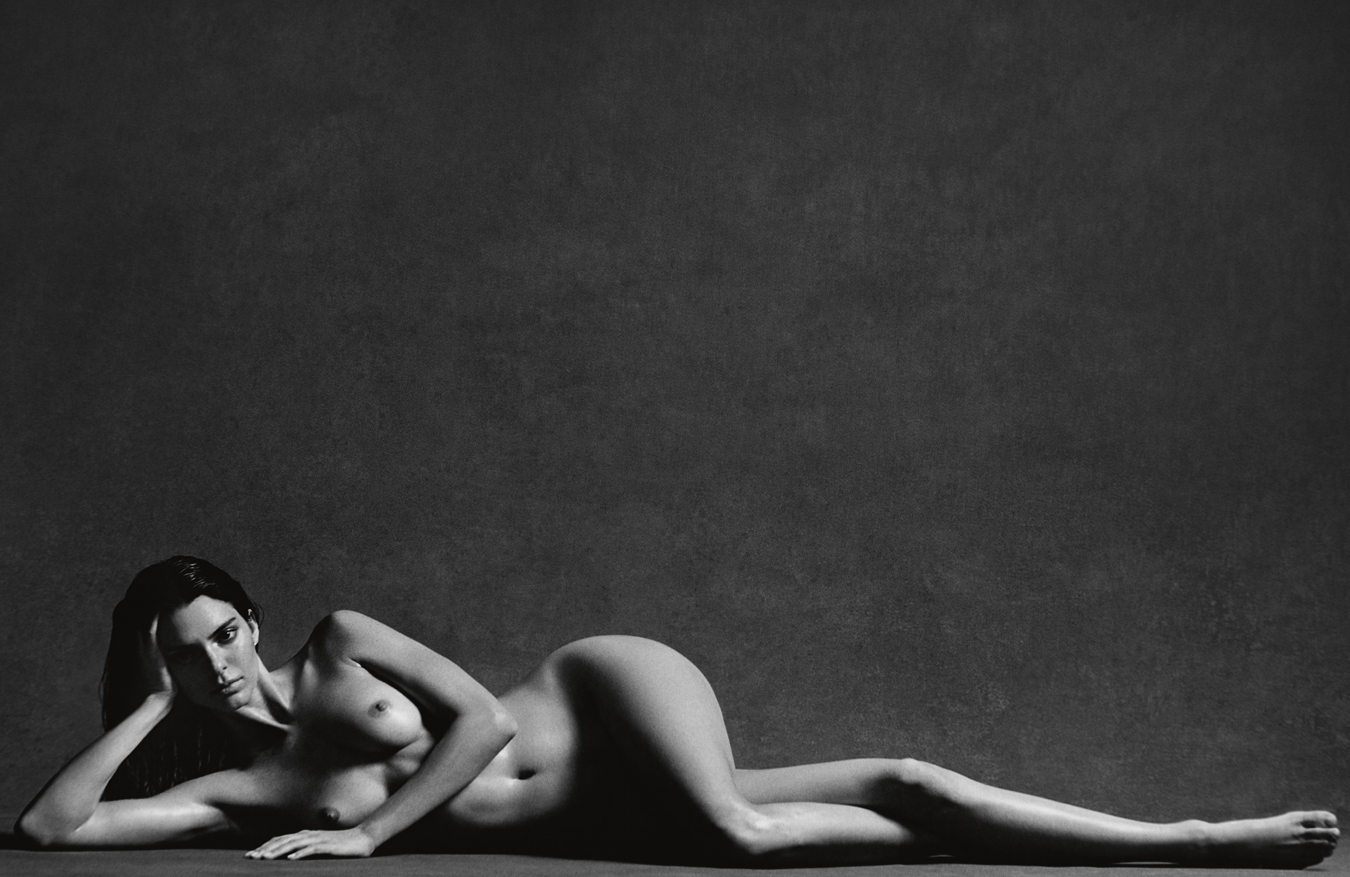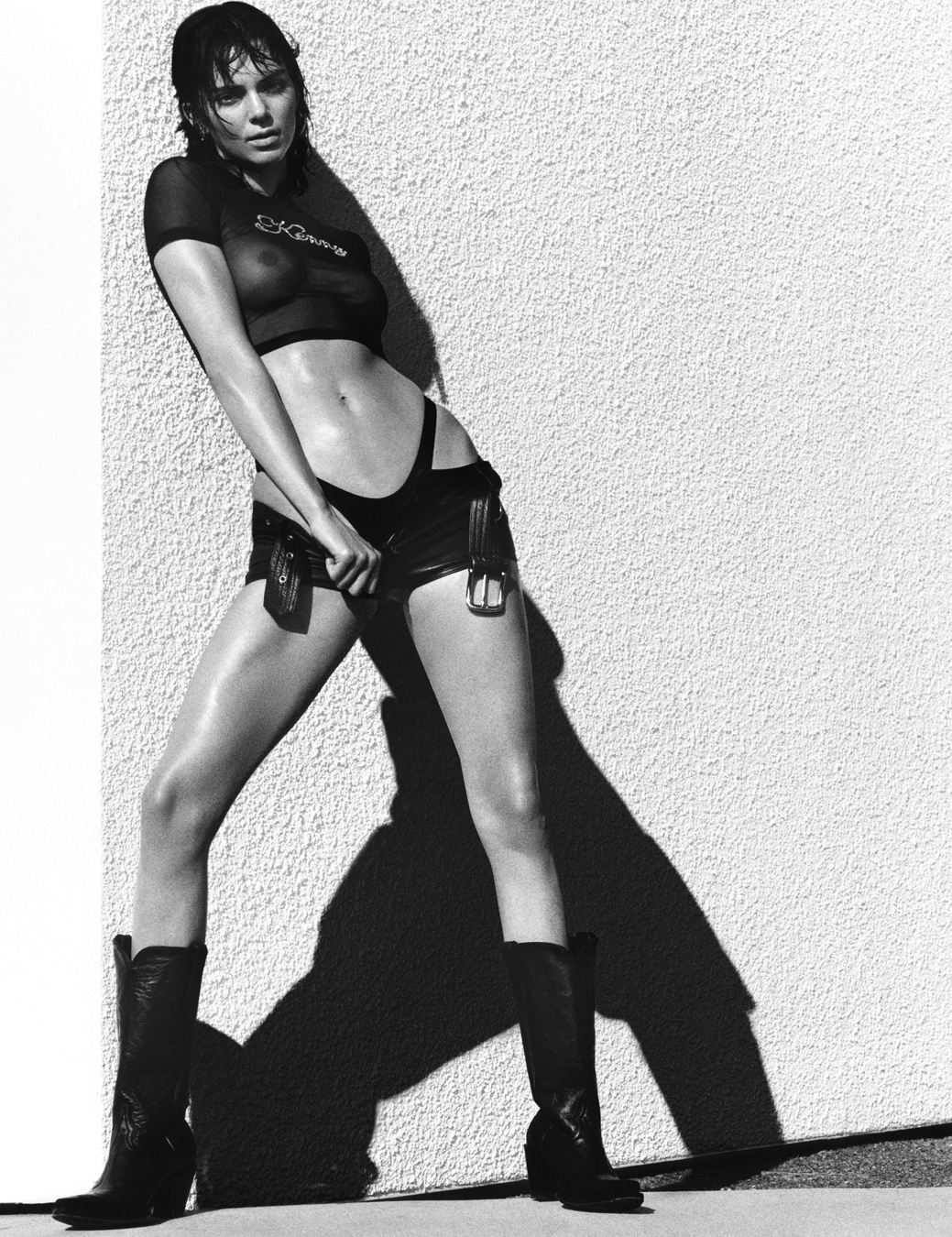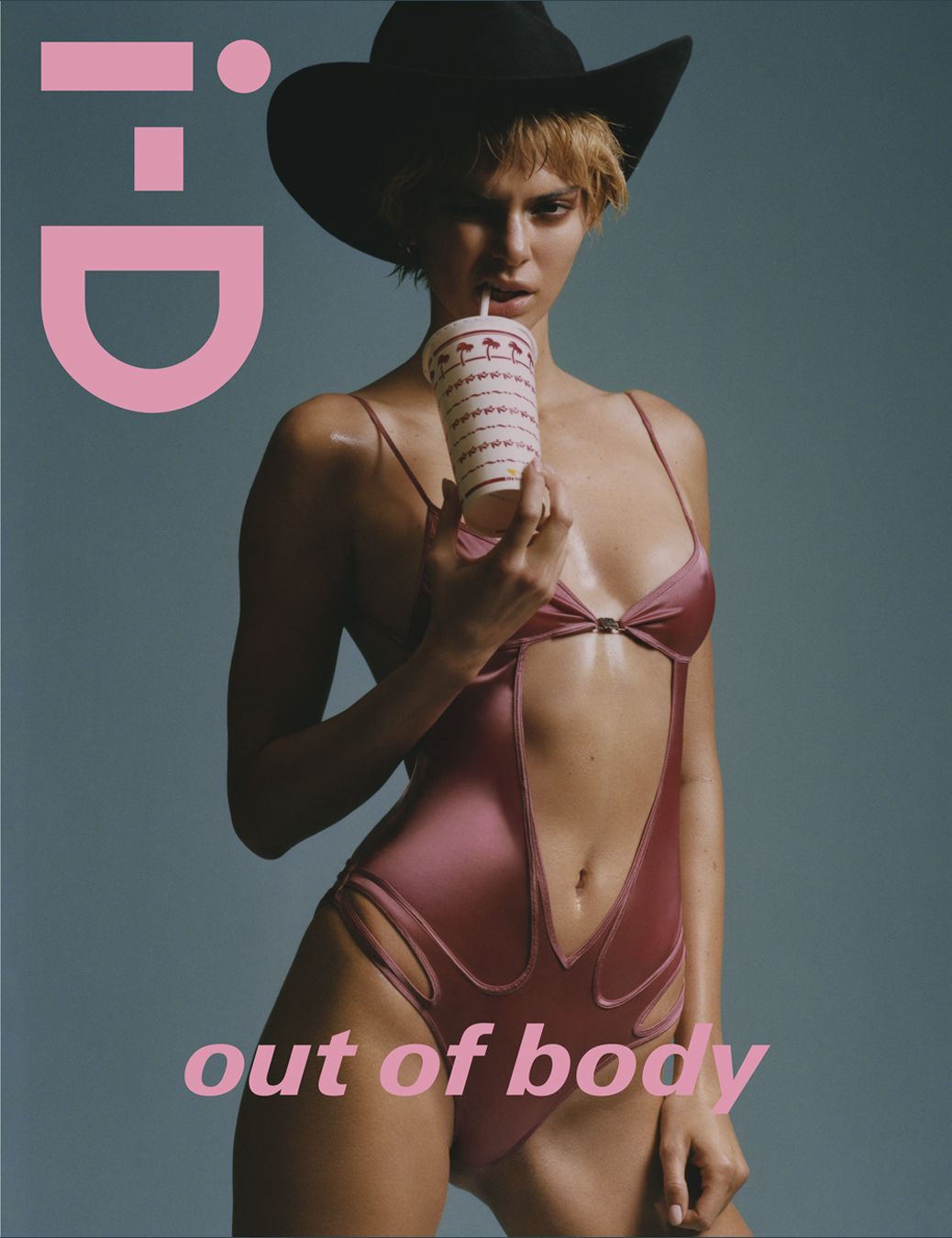 Follow i-D on Instagram and TikTok for more on Kendall.
Credits
---
Photography Luis Alberto Rodriguez.
Fashion Director Carlos Nazario.
Hair Tina Outen at Streeters using Bumble & bumble.
Make-up Yadim at Art Partner.
Nail technician Marisa Carmichael using ORLY.
Set design Patience Harding.
Photography assistance Harris Mizrahi, Annabel Snoxall and Jeremy Eric Sinclair.
Styling assistance Raymond Gee, Alexa Levine, Ruby Bravo and Terrence Munn.
Tailor Susie Kourinian.
Hair assistance Grissel Esparza.
Make-up assistance Lilly Pollan.
Set design assistance Ehman Xray and Kelly Infeld.
Production Brachfeld.
Casting director Samuel Ellis Scheinman for DMCASTING.
Tagged: