THE GUi-DE: Olivia Rodrigo's favourite popstar and Ukrainian fundraisers
Read, watch, see, wear, listen... how to spend your week, according to i-D.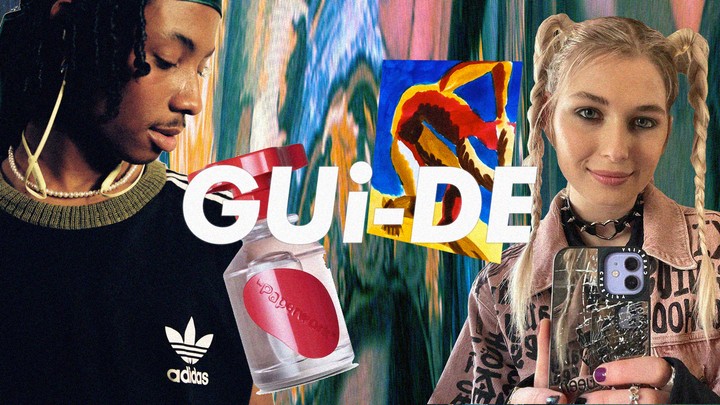 Happy Monday! The new week is here and with it comes the chance to delve deep into some fresh culture and fashion. From a coming-of-age book set in 80s America to your new luxury upcycled obsession, here's the latest i-D guide.
Wear… Farfetch Beauty and Knit & Ting
For a while, you've known Farfetch as the go-to spot for luxury fashion. Now it's a one-stop shop, as it opens up a new digital beauty space this week too. From Barbara Sturm to brand new and exclusive Off-White fragrances, you can get it all from their new store here.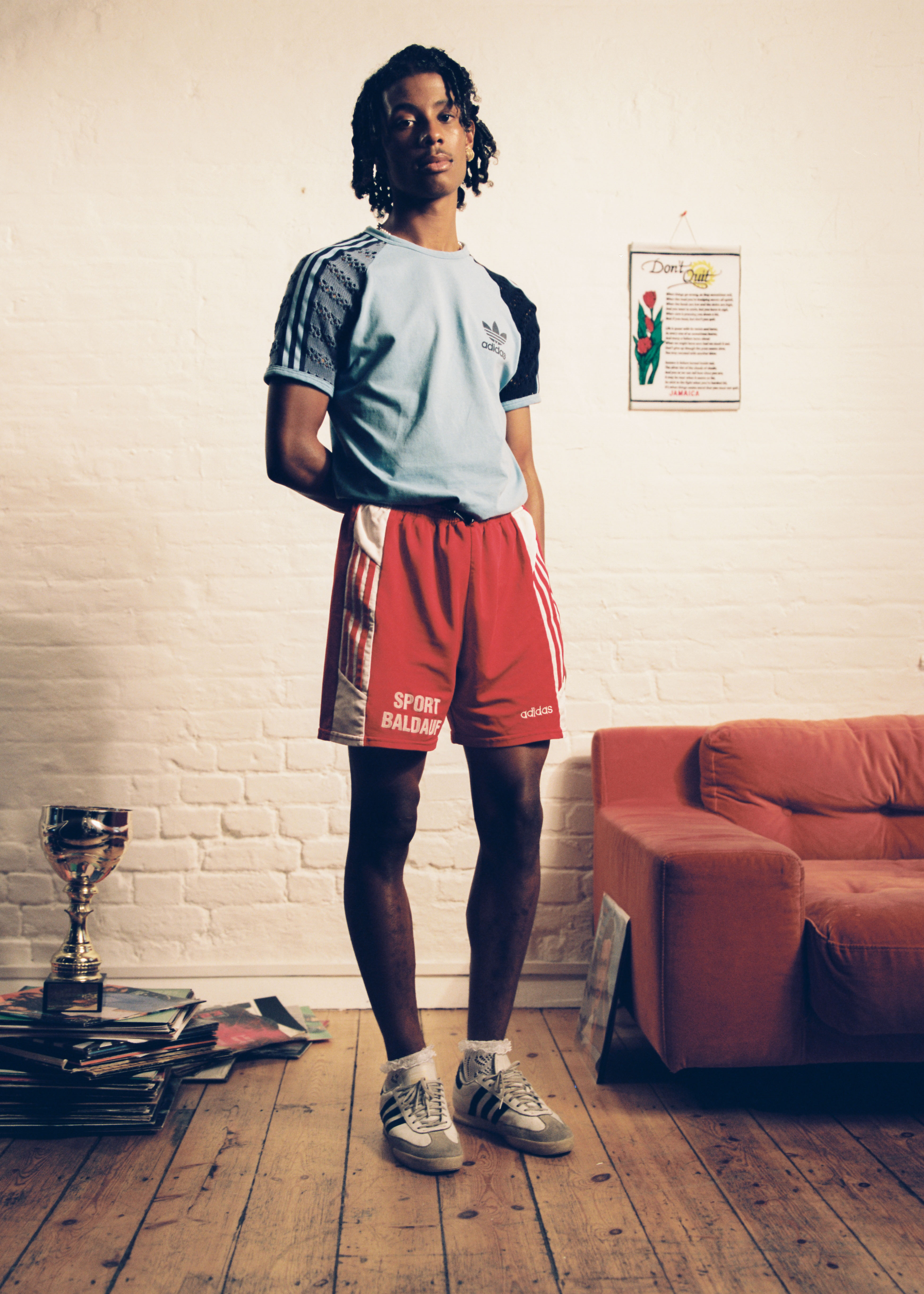 If World Earth Day last week has made you reconsider your buying habits, Nottingham-born designer Taya Francis, who makes garments under the name Knit & Ting, has unveiled a new capsule collection that combines recycled Adidas sportswear with textural homages to her Jamaican heritage. Comprised of special, one-off garments that seem tailor-made for summer, you need to act quickly: once they're gone from the APOC store, they're gone forever!
Watch… We're All Going to the World's Fair
A sleeper Sundance hit at the festival last year, We're All Going to the World's Fair is filmmaking primed for the pandemic. In it, a paranoid teenager delves deep into the world of an online horror role play game from her bedroom. But as she delves deeper into it, what's real and make believe becomes increasingly more difficult to decipher. It's released in UK cinemas on 29 April. Find tickets here.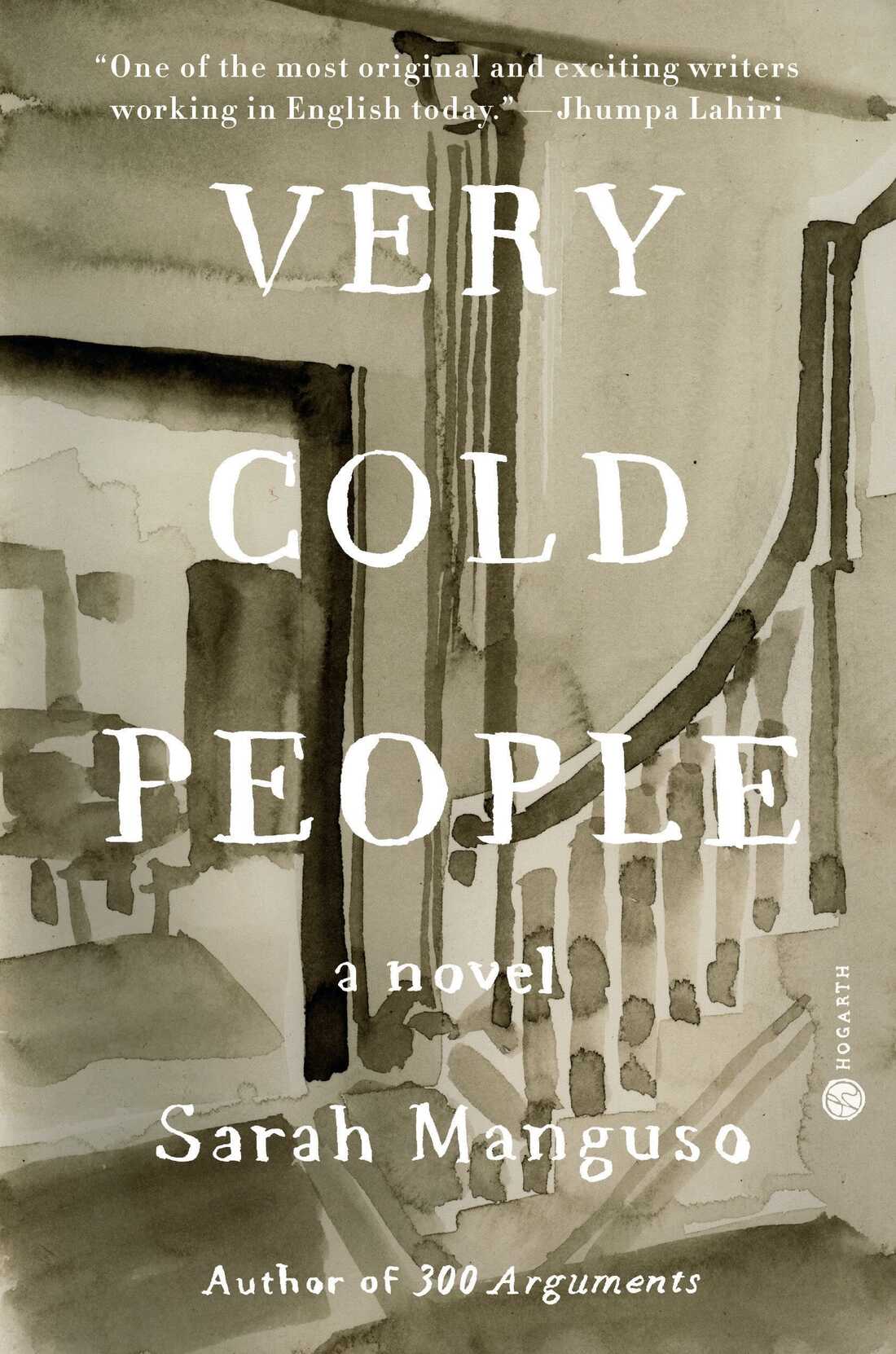 Read… Very Cold People by Sarah Manguso
After a successful release in the US, where it was dubbed "compact and beautiful" by the New York Times, Sarah Manguso's slim debut novel will finally reach the hands of UK readers. Set in the 80s, it's a coming-of-age tale set in provincial America, following a girl in a snowy town yearning to escape. Buy it here, or alternatively, you can grab the eBook or audio book.
Listen to… Baby Queen
She's released two strong EPs already and is Olivia Rodrigo's favourite gal, currently slated to appear as the support act on her European tour later this year. Now, a new one from South Africa-born Baby Queen. It's called "Colours of You" and was written especially for Netflix's new queer teen drama Heartstopper. Listen to it here.
See… Under the Open Sky
Having sought refuge in Germany as the war unfolds, Ukrainian artists Masha Reva and Grabko Ivan bring their work to Berlin's NGORO NGORO. The exhibition, comprising vibrant and abstract photography and paintings by both artists, is raising funds for humanitarian aid for those still stuck in Ukraine. It runs at NGORO NGORO, Lehderstraße 34, Berlin from 28 April till 4 May. Find out more here.
Follow i-D on Instagram and TikTok for more cultural gui-Dance.