Petra Collins' psycho-thriller movie starring Selena Gomez sounds wild
The photographer's first big-screen project 'Spiral' is in the works, with some of the team from 'Euphoria'.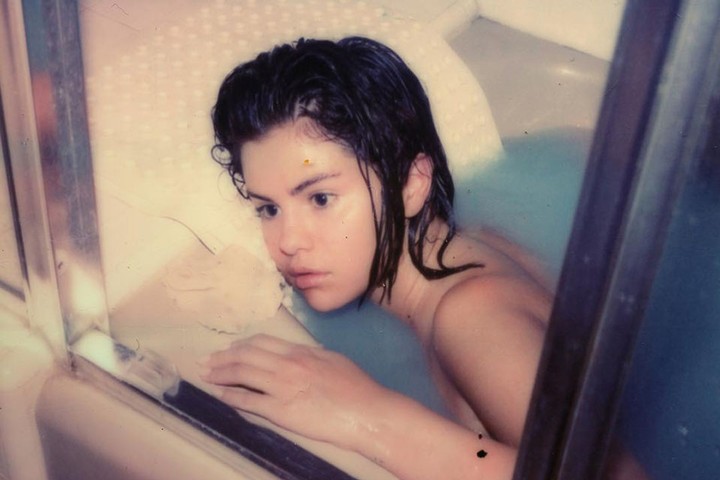 Image via Instagram
Petra Collins, the Canadian image-maker famed for her dream-like pictures of young women coming of age, is moving into the director's chair. Deadline has just announced that production has begun on her first full length movie: a psychological thriller called Spiral, the plot of which sounds wild.
Based on a script and story written by Petra, the essayist and "Twitter persona" Melissa Broder and Euphoria producer Phoebe Fisher, the movie follows the life of an influencer after her fame has faded. But her obsession with social media prevails, forcing her to spiral into a physical state that sees her body literally fall apart.
The team working on it seems pretty promising too. Heading up the movie's cast, as the influencer at its centre, is Petra's long-time friend and collaborator Selena Gomez. The duo have worked together on shoots and artwork in the past, as well as the music video for her track "Fetish". In 2018, they also worked on a short horror movie titled A Love Story.
Behind the camera, there's a stacked and starry list of producers on board. Fresh from Euphoria season two, the show's executive producers, Future the Prince (aka Adel Nur) and Drake himself, have signed up to work across this project too. Matthew Budman and Sumaiya Kaveh are also on board as producers under their company Forest Hill Entertainment, who recently made the comedy-horror movie Spree while also wrapping work on the new David O. Russell film starring Anya Taylor-Joy.
Petra's come-up via social media, paired with her strong, lived experience of contemporary youth culture makes us hopeful about her big screen endeavour. How her distinct visual language will translate into a full length feature is something we can't wait to see.
Selena's acting chops are pretty much set in stone now, too. Of course, before her music career took off she had her Disney experience, but since then she's worked alongside legends: the cultural reset that was Harmony Korine's Spring Breakers; Jim Jarmusch in the zombie comedy The Dead Don't Die. She also has two upcoming projects that we're intrigued by: a murder-mystery series on Hulu called Only Murders in the Building and an Oscar-friendly biopic about a victim of child neglect who turns to mountaineering as she grows up, In the Shadow of the Mountain.
So does Petra Collins' Spiral have a release date? Not yet. The film's production company Picturestart are currently shopping the movie to all major streaming platforms, so expect it to hit Netflix, Amazon, Hulu, Apple or HBO Max in future.
Tagged: