Zoë Kravitz's directorial debut has rounded out its cast
'Pussy Island' will star Naomi Ackie, Channing Tatum, Alia Shawkat, and more. Here's everything we know about the tropical island-set genre thriller.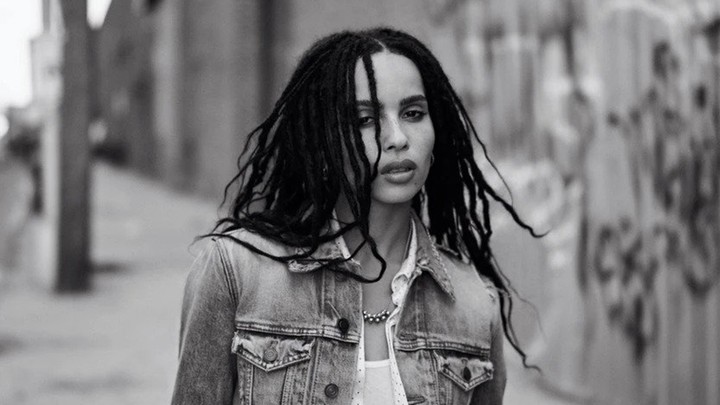 Photography Gus Van Sant for i-D's The Post Truth Truth Issue, no. 357, Autumn 2019.

It's official. Zoë Kravitz, the actor, model and i-D cover star, is working on her first movie as a director. The project, titled Pussy Island, has been in the works for four years.
"As a woman in general, and a woman in this industry, I've experienced some pretty wild behaviour from the opposite sex," Zoë told Deadline in an interview."The title was kind of a joke at first, this place where people would go, bring women, party and hang out. The story evolved into something else, but the title wound up having multiple meanings. And it alludes to this time and place we claim to not be in anymore, in terms of sexual politics."
She continued, "People are evolving and changing but there is still a bad taste in a lot of people's mouths from past behaviour. It's a nod to that, but it's also playful, and a really playful film in a lot of ways. I like that the title leads with that and has some heavy meaning beneath it."
But what is this mysterious movie actually about? And who will we see in front of the camera? Here's all the information we know so far.
What is the plot of Pussy Island?
The story follows Frida, an LA-based cocktail waitress with lofty ambitions and the confidence to achieve them. At a party, she runs into a mega-rich tech mogul called Slater King (that's Channing Tatum!) and strikes up a conversation. Their kinship leads Frida into Slater's mega-rich inner circle, and she visits the island where he and his friends all frolic. But when she gets there, the luxurious veneer starts to wear off, exposing a more troubling problem underneath.
Who is in the cast?
We've known for a while now that everybody's favourite heartthrob, Channing Tatum, is set to play the male lead. Opposite him, London actor Naomi Ackie will be the movie's "young and clever" cocktail waitress protagonist. The cast now also includes Simon Rex (Scary Movie), Heathers star Christian Slater, Alia Shawkat (Search Party) and Geena Davis as well as Adria Arjona, Haley Joel Osment, Liz Caribel Sierra, Levon Hawke, Trew Mullen, Saul Williams, Cris Costa and Kyle MacLachlan.
Who will be behind the camera?
It's Zoë K herself! The film is based on a script written by Zoë and her High Fidelity co-writer, E.T. Feigenbaum. However, Zoë and Channing worked through the script together at times, honing the male character to be what Channing has called "an extremely committed version — psychotic possibly — but an extreme version of myself".
What's the film's release date?
Pussy Island is currently in production in Mexico, with filming beginning in June this year. So maybe 2023, if we're incredibly lucky? Right now, it's anyone's guess.
Tagged: