Supply chain transparency and BTS for Louis Vuitton: What's in fashion?
Your one-stop-shop for this week's fashion news to know.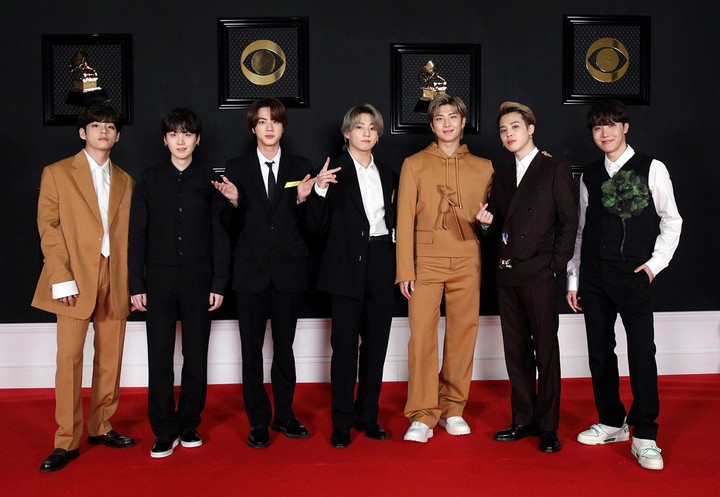 Image courtesy of Louis Vuitton
From Stella McCartney's collaborative capsule with Greenpeace to Fashion Revolution's pertinent new campaign calling for transparency along the industry's murky supply chain, today's round-up is dedicated to all those leading the fight to rebuild and repair fashion's relationship with our collective mother, Earth. That includes designers, of course, like the ones we spoke to earlier this week about what 'sustainability' looks like in practice. But, as a hopeful new report from Farfetch proves, it also includes you, too! Read on to find out how. Here's what's in fashion.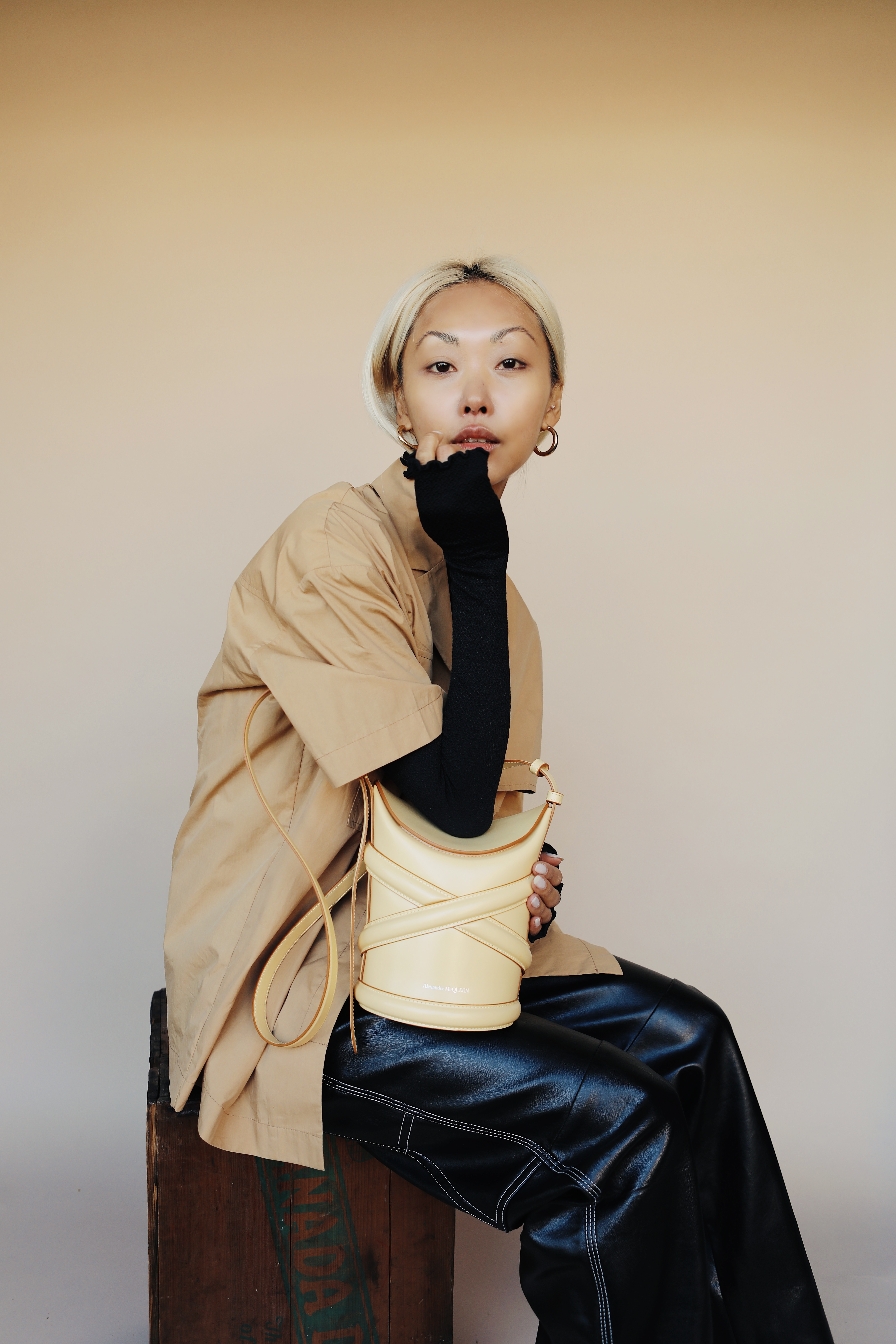 Harness the power of Alexander McQueen's latest It-bag
Harnesses may be on every runway right now, but all straps lead back to Alexander McQueen. It's an undeniable signature of the house, first seen in some of Lee McQueen's earliest shows, and has remained a recurring silhouette in the hands of current creative director Sarah Burton. So, when the British house designed its latest It-bag, The Curve, it made sense to celebrate it as a McQueen-owned hallmark. The bucket-style bag comes in a moulded silhouette, reflecting the stripped-back approach that characterises its womenswear collections. But more importantly, it's the perfect voluptuous accessory for those of us who wouldn't survive more than a few minutes in an actual corset — instead, it looks just as good slung across the body, worn with jeans and a T-shirt. Get yours now. OA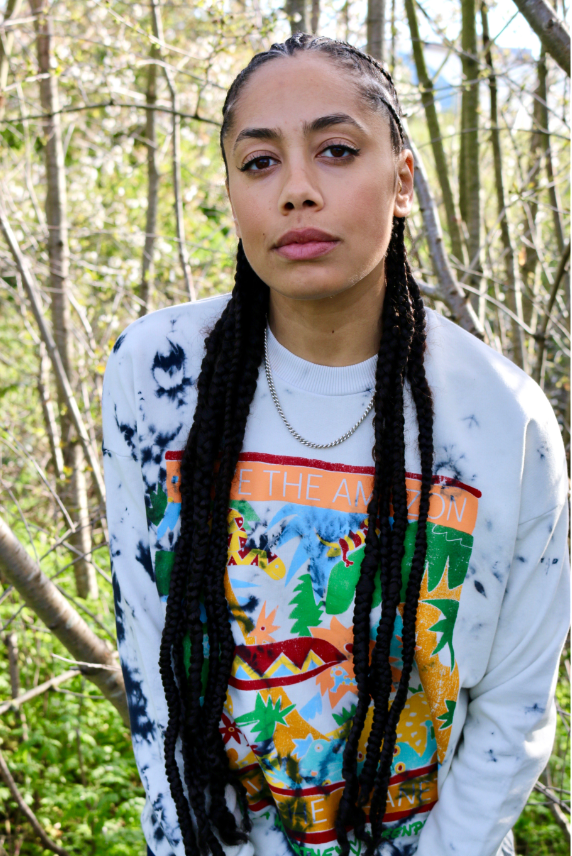 Stella McCartney pairs up with Greenpeace for a birthday collab
During Earth Week, thoughts naturally turn to the ongoing, ruthless bulldozing of the Amazon. Bleak as the statistics may be, with nearly 20% of the world's biggest rainforest -- home to 10% of the planet's species and 30 million people -- already lost to cattle pasture, there's still tangible action we can all take. This week, Stella McCartney's London-based label has released a capsule in collaboration with Greenpeace, comprising of marbled organic cotton T-shirts and sweatshirts printed with vintage eco-activist inspired graphics.
"Stella McCartney has been a vegetarian brand since day one, and I could not be prouder to support an incredible organisation like Greenpeace to raise awareness of this urgent issue," says Stella, noting that the capsule also celebrates their' respective 20th and 50th anniversaries. Their joint birthday wish? "I hope things do not return to normal in 2021 — rather, I hope we return to life more mindful, particularly when it comes to our decisions," Stella says. "Precious forests, like the Amazon, should not be destroyed to produce industrial meat sold around the world. Simply reducing meat in your diet can help protect the Amazon from deforestation and safeguard this vital ecosystem and our climate for future generations." We'll raise a glass of vegan wine to that! MS
Craig Green is turning frogs into princes with fashion
Have you missed Craig Green? Us too. Not to worry, the London designer is back with his latest Moncler Genius menswear collection and it doesn't disappoint. Full of utilitarian, uniform-inspired outerwear, the collection is apt considering we've all become outdoor adventurers in the last year (yes, alfresco day-drinking counts). There are plenty of lightweight pieces (it's in stores now) and a new monogram of thick coiling lines with a "zoomorphic effect, imparting the impression of a platypus or a frog — but left intentionally ambiguous," as the show notes put it. Take it from us: never has amphibious fashion looked so good. "The collection revolves around the idea of contrasts: transparent/opaque, quilted/plain, matt/shiny, water/land," the notes continue. "Embracing both, but finding the balance in between." OA
The fashion show David Attenborough wants you to know about
If there's anything that Duran Lantink, fashion's most responsible enfant terrible, knows, it's how to make us fashion girls gasp! Whether it's with his deliciously iconoclastic mash-ups of deadstock pieces by luxe labels, his work with celebs from Janelle Monae to Billie Eilish, or when he asked his cult following to rob Zara and H&M and send him the spoils to upcycle in a giant fuck-you to fast fashion; the Amsterdam-based designer knows how to get our attention. Yesterday, he did it again, releasing a video in which none other than David bloody Attenborough announced the designer's forthcoming Spring/Summer/Autumn/Winter 2021 show!! OK, OK… a bot that sounds a bit like David, but the point stands — this is one to get excited about. What exactly the show, to be held on 8 May, entails remains a mystery. From the video, though, it's safe to assume that there will be drones and that, as David himself says, "it promises to be… spectacular". Come through, Duran! MS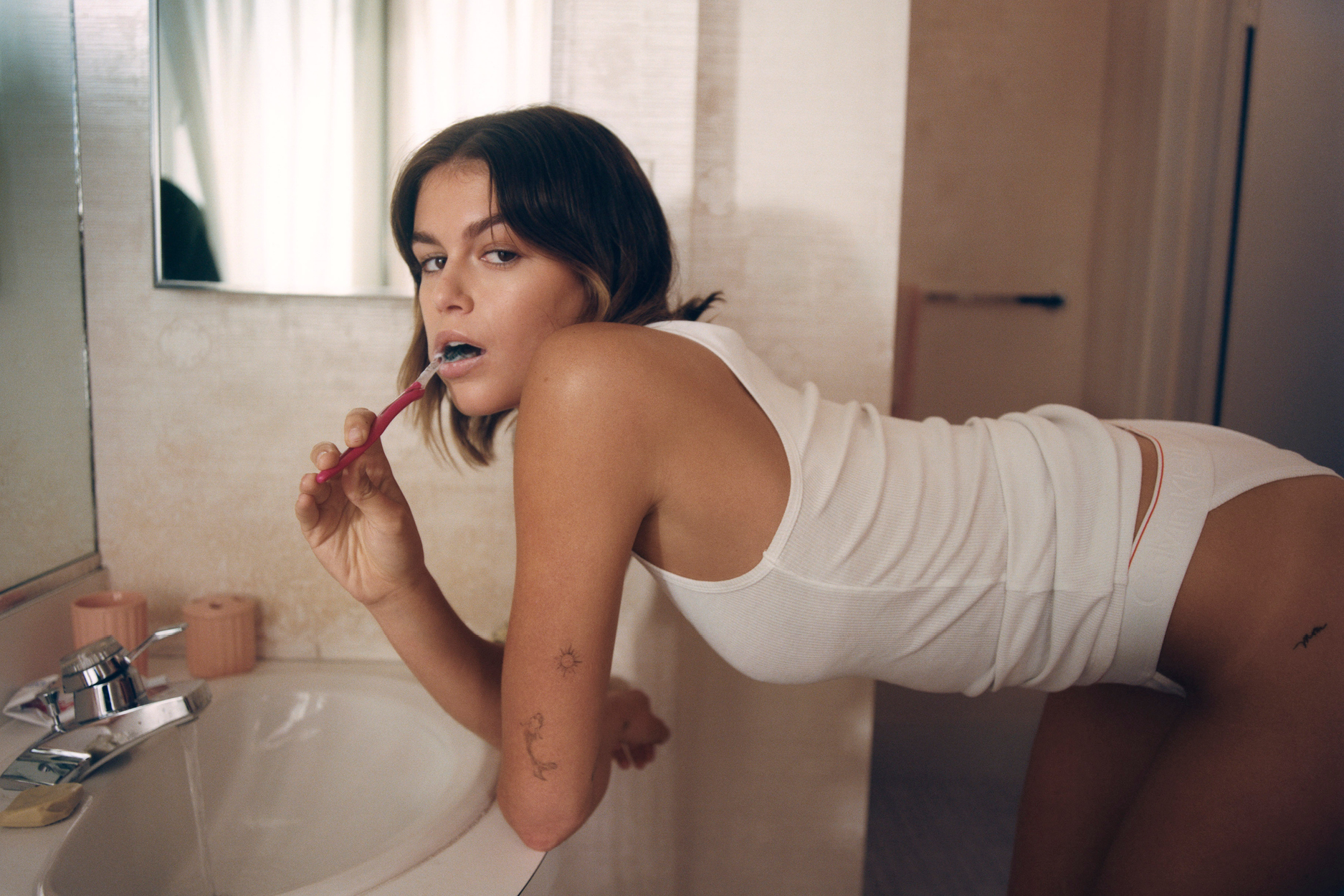 Heron Preston and Calvin Klein join forces for a collaboration 2.0
What do NASA, New York's Department of Sanitation and Calvin Klein all have in common? Heron Preston! The American designer is no stranger to a collaboration, the latest being Calvin Klein, America's ultimate minimalist megabrand. The first major designer deal since Raf Simons' departure, the fully-fledged line of ready-to-wear launched today and draws on the brand's extensive archive (it was the first place Heron went after signing the deal), bringing together a starry cast including Kaia Gerber, Nas, Lil Uzi Vert, Jordan Alexander and Ashley Graham lensed by Renell Medrano. "This goes beyond just a normal collaboration," Heron explained. "I call it a collaboration 2.0., as the work we did, and how we did it, goes beyond just product design and placement. We tried to reshape and develop a new business language, while still fully embracing and respecting Calvin Klein's culture, experience and history."
What does that look like? Clean-lined, fuss-free clothes that are "essential, but not generic" and imbued with the spirit of streetwear. Heron re-imagined Calvin Klein's logo waistbands peeping out from sagging trousers, influenced by his love of skateboarding; carpenter denim jeans inspired by workwear overalls; and the cuffs of soft sweatpants loosened to relieve tightness when he "rolls them up to get a pedicure". T-shirts come in a lightweight organic cotton for the basic pack and a heavy 8-ounce, with a perfectly crisp fit. Consider it Heron's carte blanche. "When you come from streetwear and skateboarding, with my background, the T-shirt is something you start designing first and is what you've got to do best," Heron added. "It's like social currency for us." We'll take a multi-pack please! OA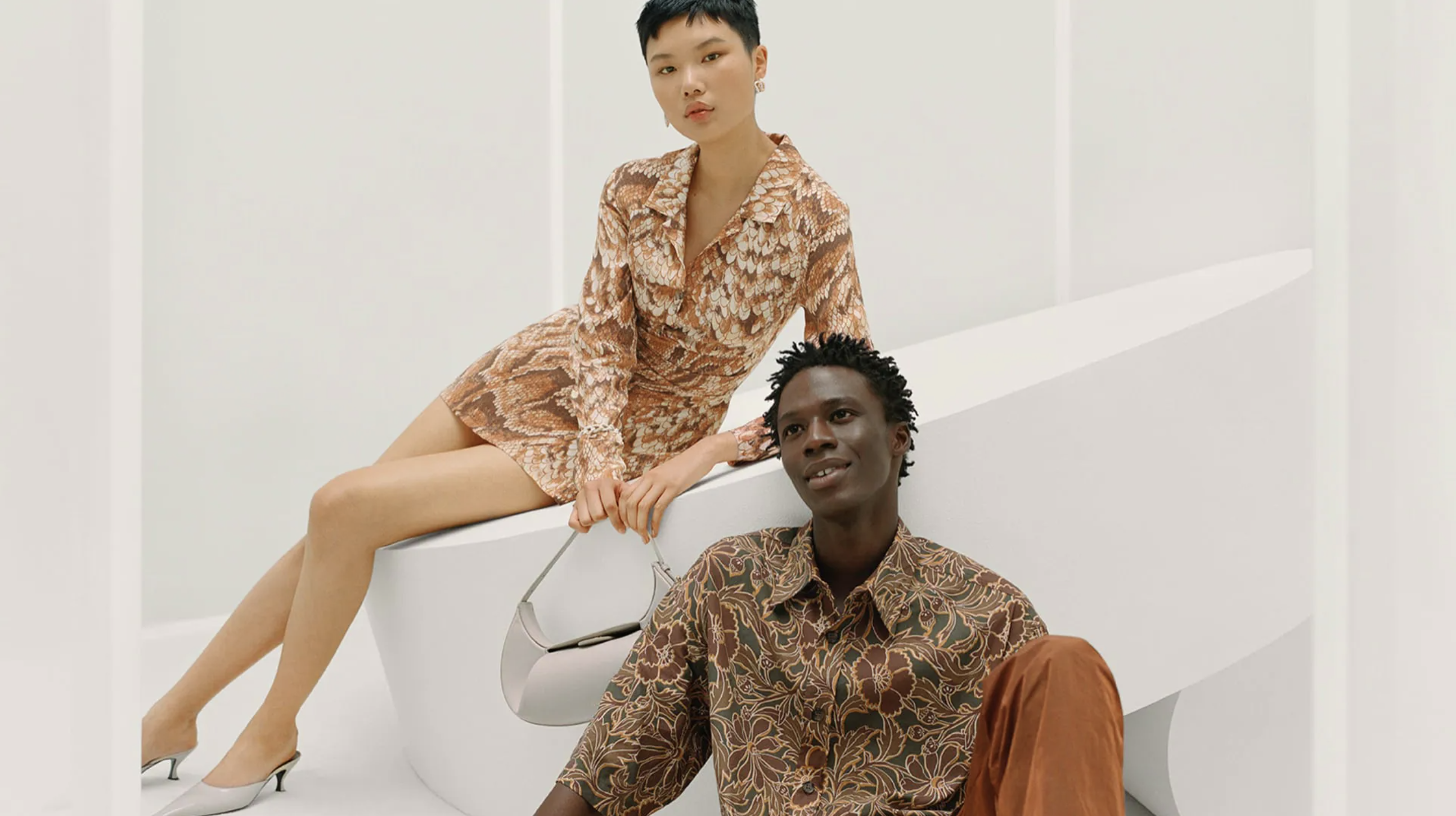 Farfetch's new report proves shoppers still have a conscience
Conversations around sustainability in fashion usually focus on what designers can do to make a difference, but we all have our part to play — and that 'we' includes YOU! We all have a responsibility to, well, be responsible, and one of the best ways to show that is by voting with our wallets. If Farfetch's first annual Conscious Luxury Trends Report is anything to go by, we've all been doing a decent job of that over the past year, with our buying patterns taking a collective turn for the more conscious. Shoppers in Mexico, in particular, deserve a hearty slap on the back — there, the luxury platform witnessed a whopping 341 percent year-on-year surge in demand for products on the platform labelled Conscious — which is to say that they adhere to at least one of the following criteria: they're made of independently recognised or certified materials (e.g. organic, recycled and upcycled fabrics, low impact cellulosic materials, etc.) — or they have been created via a certified production process, are pre-owned or belong to a brand that scores well with ethical rating agency, Good on You.
The release of the report is part of the platform's efforts to ensure that we, its faithful customers, are better informed of the impact that our shopping choices have on our planet, helping steer us towards a "future of fashion [that's] more conscious, inclusive, cleaner and more circular," according to Thomas Berry, the company's Director of Sustainable Business. "It's also why we called our sustainability strategy Positively FARFETCH – it's descriptive of the role we can play in enabling this future by empowering everyone we work with to think, act and choose positively." Amen to that! MS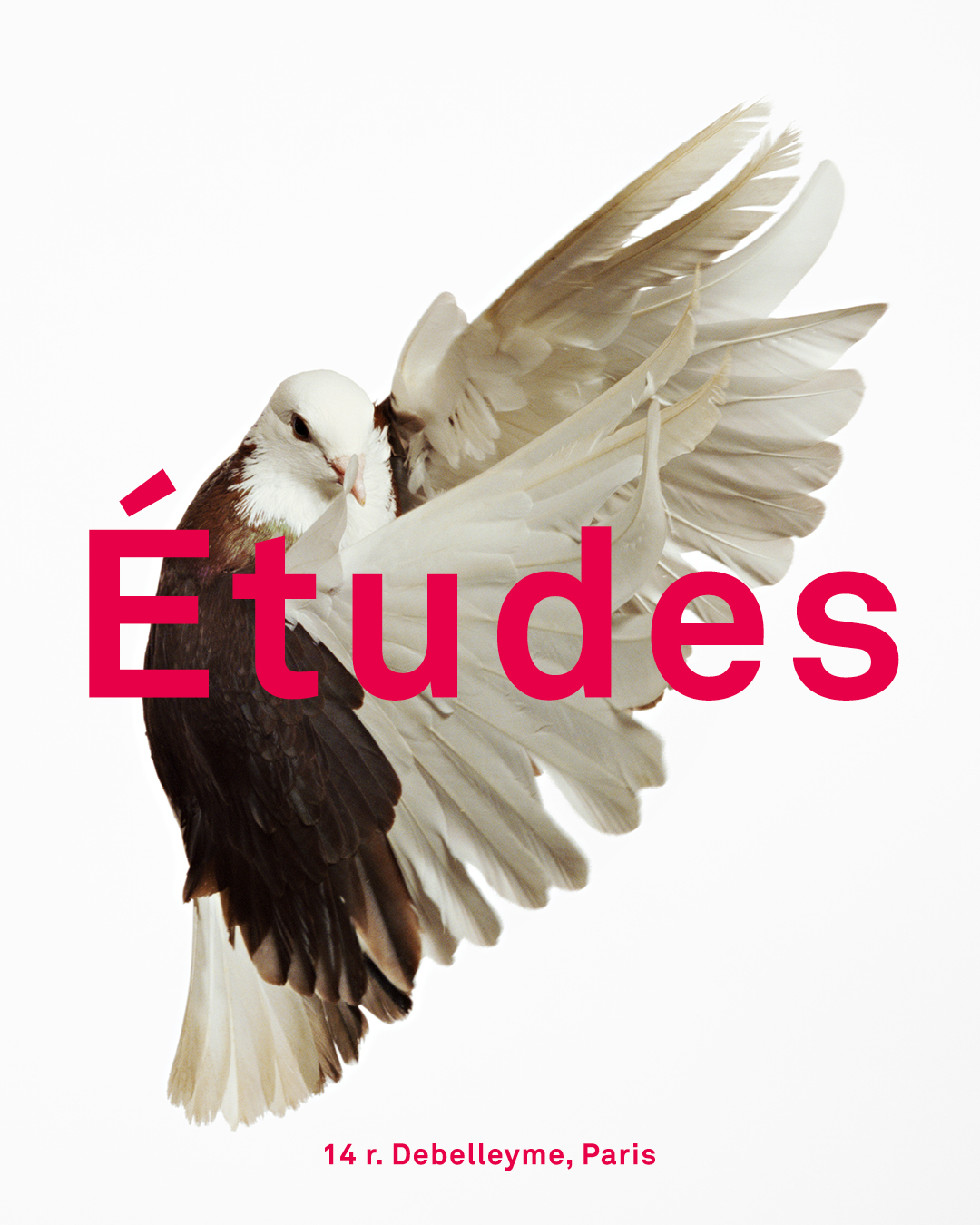 Études taps Roe Ethridge for its latest fashion x fine art crossover
Galleries may still be closed, but boutiques are open. What's a girl to do? Go shopping in search of a culture, of course. The latest fashion-art crossover we're obsessing over is Études x Roe Ethridge. The Paris-based brand is no stranger to a highbrow collab, this time enlisting American artist Roe Ethridge to lend his conceptual, hyper-real images to a collection of Parisian-chic staples. What does that mean? It means that you — yes, you­ — could be a canvas to one of the most illustrious contemporary artists in the world, simply by wearing a crisp shirt emblazoned with Roe's poetic collages. The French brand has also taken the collaboration a step further by producing a vinyl of the SS21 soundtrack by Pierre Rousseau with cover artwork by the artist, and publishing a booklet of his photographic compositions. Shopping is the new art-collecting, you heard it here first. OA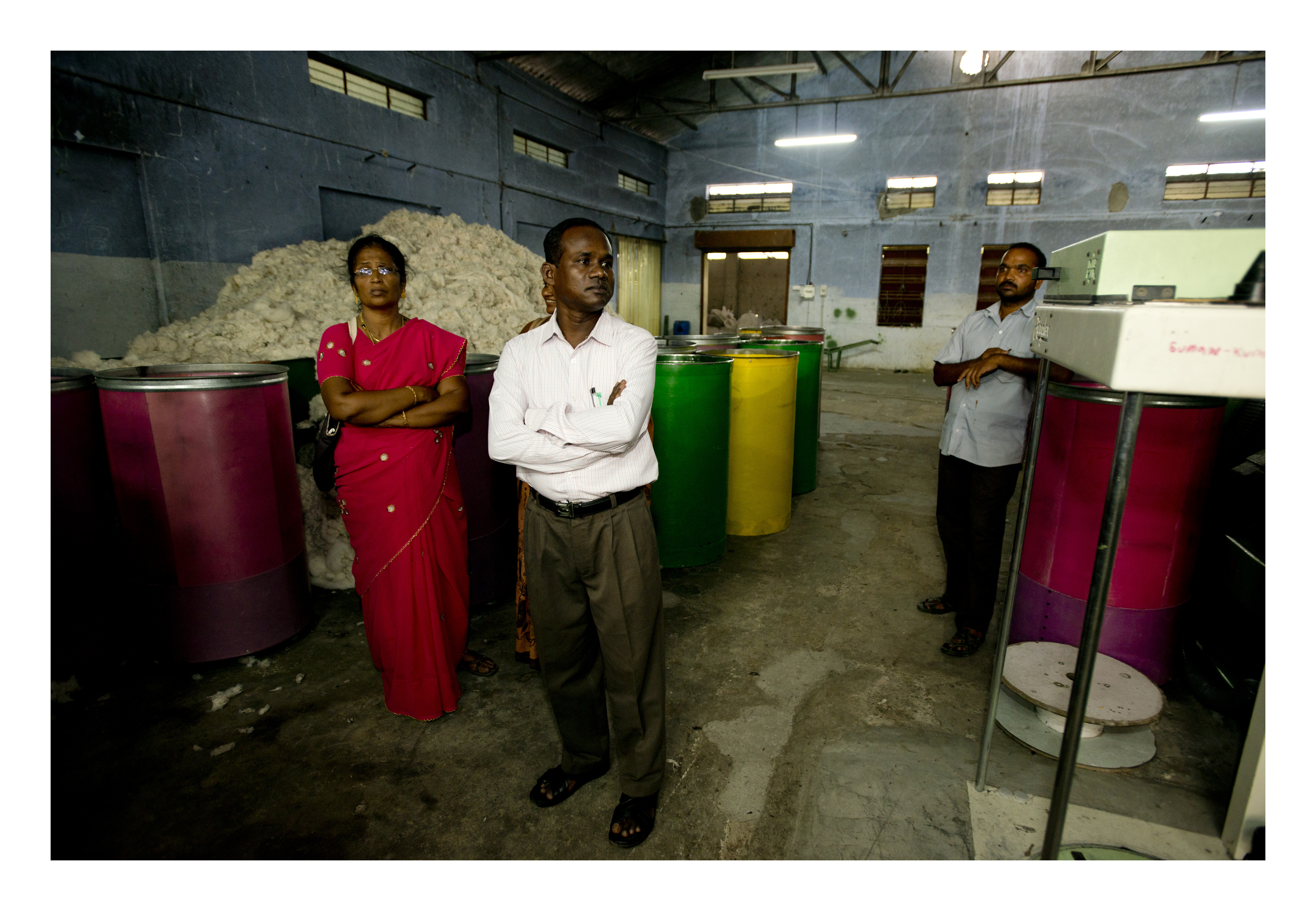 Fashion Revolution wants to know #whomademyfabric
When we asked 15 designers for their thoughts on the most overlooked aspects in conversations around sustainability in fashion, this was one of the most common answers: transparency. Indeed, it's something that's desperately needed, given (according to a statement by Fashion Revolution) "a lack of visibility of supply chains can allow exploitative, unsafe working conditions and environmental damage to thrive while obscuring who has the responsibility and power to redress these issues". Due to the murky, rhizomatic nature of fashion's operational mechanisms, however, policies geared toward increased transparency often prove tough to enforce in practice. Leading the charge to make change this, Fashion Revolution has made the topic the focus of their latest campaign: #whomademyfabric. With the aim of forcing brands to be more upfront about the full length of their production chains, they're asking you to "call upon more than 60 major brands and retailers to publicly disclose the processing facilities and textile mills" that they work with. Keen to get involved? Here's how you can. MS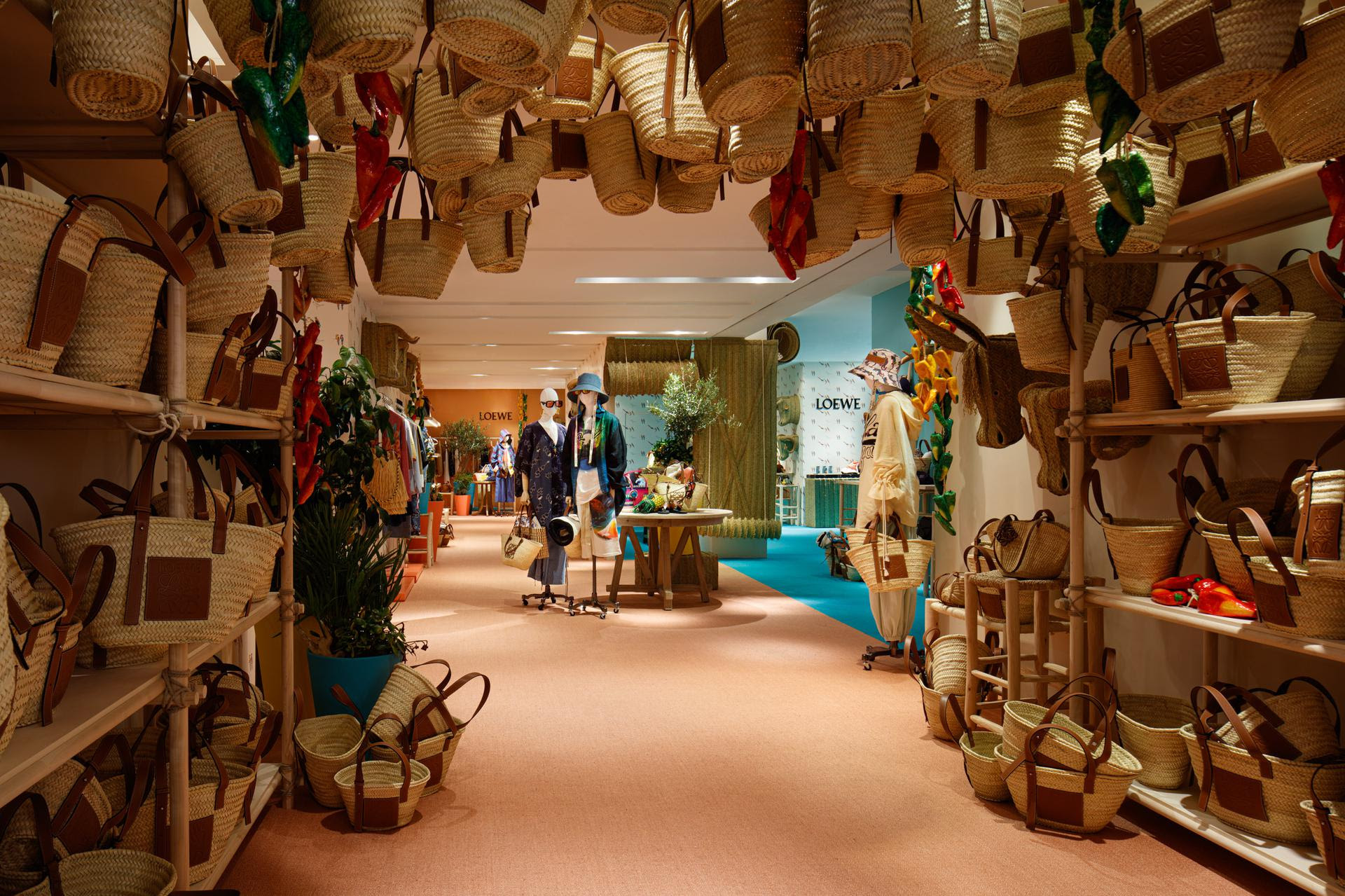 Loewe is treating Londoners to a trip to Ibiza (it's a staycation)
Don't tell anyone in East London, but we've missed Harrods. London's most illustrious luxury emporium re-opened last week an array of shiny new attractions for luxury pundits. Our favourite? Loewe Paula's Ibiza, of course! The Spanish house's annual capsule collection (always timed perfectly for warmer weather) celebrates bohemian Balearic craftsmanship in the form of hand-woven baskets, beach blankets, kaftans, moccasins, espadrilles — basically a sartorial Greatest Hits of Spanish summer style. Spread over 400 square metres of the department store, the shop-in-shop has the charm of a hidden Ibizan boutique, walls and ceilings lined in raffia basket bags and Mediterranean plants. On display are works by textile artist Adriana Meunié and ceramicists Jaume Roig, Laura de Grinyo and Charlotte de Lantsheere — there's even a room for dedicated to music and meditation with DJ sessions and concerts by Jeremie Quidu, Ariel Zutel, Chandra, Luca Averna, DJ Beach Messiah and Bahramji Santoor. It's scented with coconut, driftwood and galbanum too. Heavenly. Still unsure of your travel plans this summer? Just get the Tube to Knightsbridge. OA
Berlin boys get their very own couture
It's a truth universally acknowledged that a man of good fortune is in search of a coat. Not just any coat, mind you — a coat that looks gorgeous and feels great. Well, boys, look no further than GmbH. The Berlin-based label has just officially launched a "demi-couture" line of made-to-order outerwear, tailored to your specifications. "Is there a camper word than 'Demi-Couture'? I think not," wrote Benjamin Huseby Alexander, one half of GmbH's design team alongside Serhat Isik, on Instagram. "Naturally we chose that to describe our new GmbH line of made-to-order men's tailoring." Hurrah! Frankly, there isn't enough couture for men — there is bespoke tailoring, of course — but nothing that matches the fabulous, flighty Elysian fields of haute couture. GmbH's first four styles comprise variations of the off-the-shoulder, Princess Diana-esque jackets that the label showed in its AW21 collection. They come with boned corsets for that snatched silhouette and are tailored just two hours from GmbH's studio in Berlin and hand-finished in-house. You can order through their website. What are you waiting for?
BTS are the brand new faces of Louis Vuitton
After last week's buffet of 'hackings', we didn't think we had room for any more big-league brand bombshells… that was, of course, until today, when Virgil Abloh broke news of the seven latest faces to join the Louis Vuitton roster: K-pop supergroup BTS! "I am delighted BTS are joining Louis Vuitton today," said Virgil in a statement, offering RM, Jin, SUGA, j-hope, Jimin, V and Jung Kook a warm bienvenue to the proud Parisian house. I am looking forward to this partnership which adds a modern chapter to the House, merging luxury and contemporary culture." "Becoming global brand ambassadors for Louis Vuitton is a truly exciting moment for us," the BTS boys added. "We are excited for our upcoming projects with Virgil Abloh." Well, if you're excited, just imagine how we feel!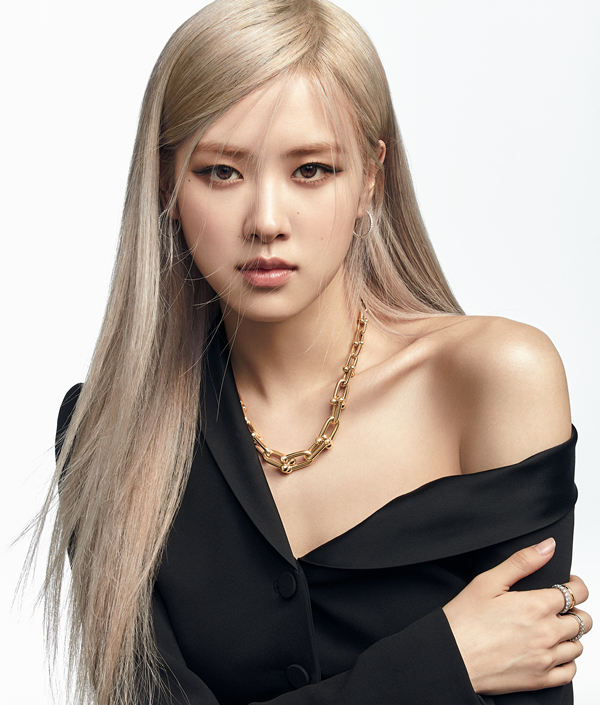 Tiffany taps a K-pop diamond for its latest campaign
What? More totally major K-pop news?? But of course! It is a Friday after all. Not ones to be outdone, American haute-jewellers Tiffany and Co have only gone and announced a partnership with one of K-pop's biggest girl groups — that's right, BLACKPINK! They've tapped pink-haired chanteuse Rosé as its new global ambassador, and as the face of its Tiffany City HardWear campaign. "I've always loved wearing Tiffany jewellery. To be part of an iconic brand that has been part of my life for a long time makes it that much more special to me," she says in a release. "I am very honoured and excited to be a part of the HardWear campaign and I can't wait for everyone to see it." MS