Photography Giovanni Corabi. Images courtesy of Maison Margiela
How lockdown shaped photographer Giovanni Corabi's thoughts on London life
For the latest chapter of our collaboration with Reebok and Maison Margiela, the i-D contributor reflects on how the past year has opened up new points of view.
Photography Giovanni Corabi. Images courtesy of Maison Margiela
So far in our collaborative series with Reebok and Maison Margiela, we've introduced you to four members of i-D's young creative community across the globe: Stephen Tayo in Lagos, Raffaele Cariou in London, Lukas Olgac in Berlin and Sakura in Tokyo. They've shared their perspectives on how life has changed under lockdown in their respective home cities, reflecting on what it means to work as a young creative at a time when travel -- often a key source of inspiration and motivation for photographers, artists, stylists and models alike -- is largely off the cards. To give us an insight into what their lives look like right now, we also sent them pairs of sneakers from the collaboration between the two labels, asking them to put their unique creative spins on the high fashion footwear.
For the third and final chapter, we return to the British capital to meet Milan-born photographer and i-D contributor Giovanni Corabi. Here, he shares his thoughts on how lockdown has shifted his perspectives on city life, alongside a truly captivating series of images of the Club C Maison Margiela sneaker -- the result of a marriage between Reebok's iconic Club C silhouette and the Parisian fashion house's iconic trompe l'oeil technique.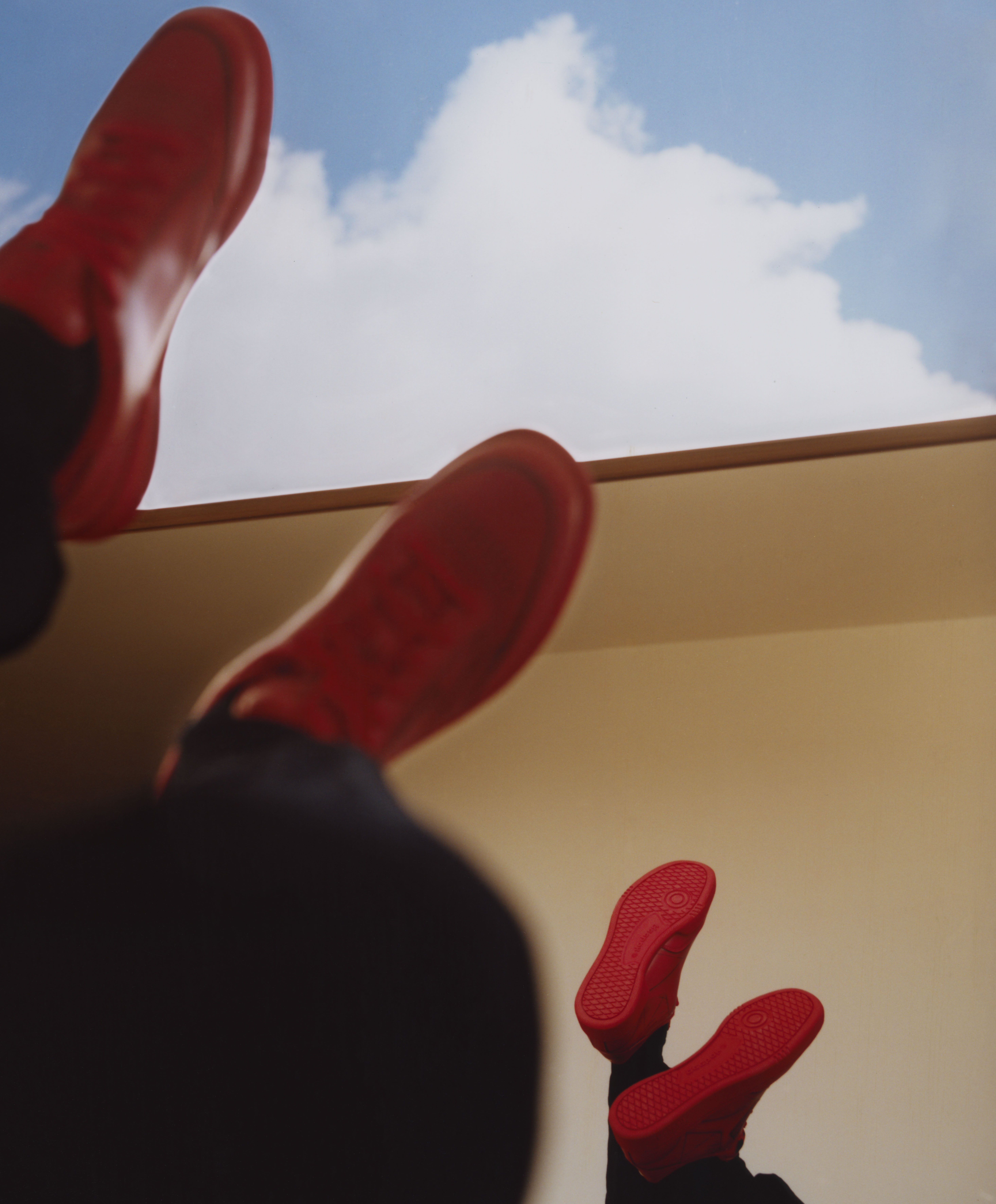 Where are you currently?
I'm in my flat in London.
How have you adjusted to living and working more locally over lockdown?
We didn't really have a choice in the matter, and it makes sense for us to travel less and to be more cautious. But has made things harder at times. While respecting the rules, though, you have to try and keep your life as normal as possible. You have to take care of yourself and the people around you, but you have to try and move forward, even if it's not at the pace you're used to.
How has the past year affected your relationship to London?
It's changed my perspective, not just on London, but on the way we live more generally. I've realised that, sometimes, we feel like we have to live and experience a city in a certain way, just because that's the way it's been presented to us. When I moved to London in 2013, it was to study at Central Saint Martins, and then I stayed and worked. To me, it was this amazing place where you connect with different people from different places, and it offered a lot of different professional opportunities. But this period has changed a lot of things -- we've had to adjust our perspectives on places and how we experience them. I appreciate the city, but sometimes there's a need for nature and space. I managed to spend some times in the mountains in Switzerland between jobs, and it made me appreciate having somewhere like London as a working base while making me reflect on the amount of time I actually want -- or need -- to spend in the city. I'm not sure that I've come to the final understanding of the way I want to experience things, spaces and places, but it has given me another point of view, which is always interesting.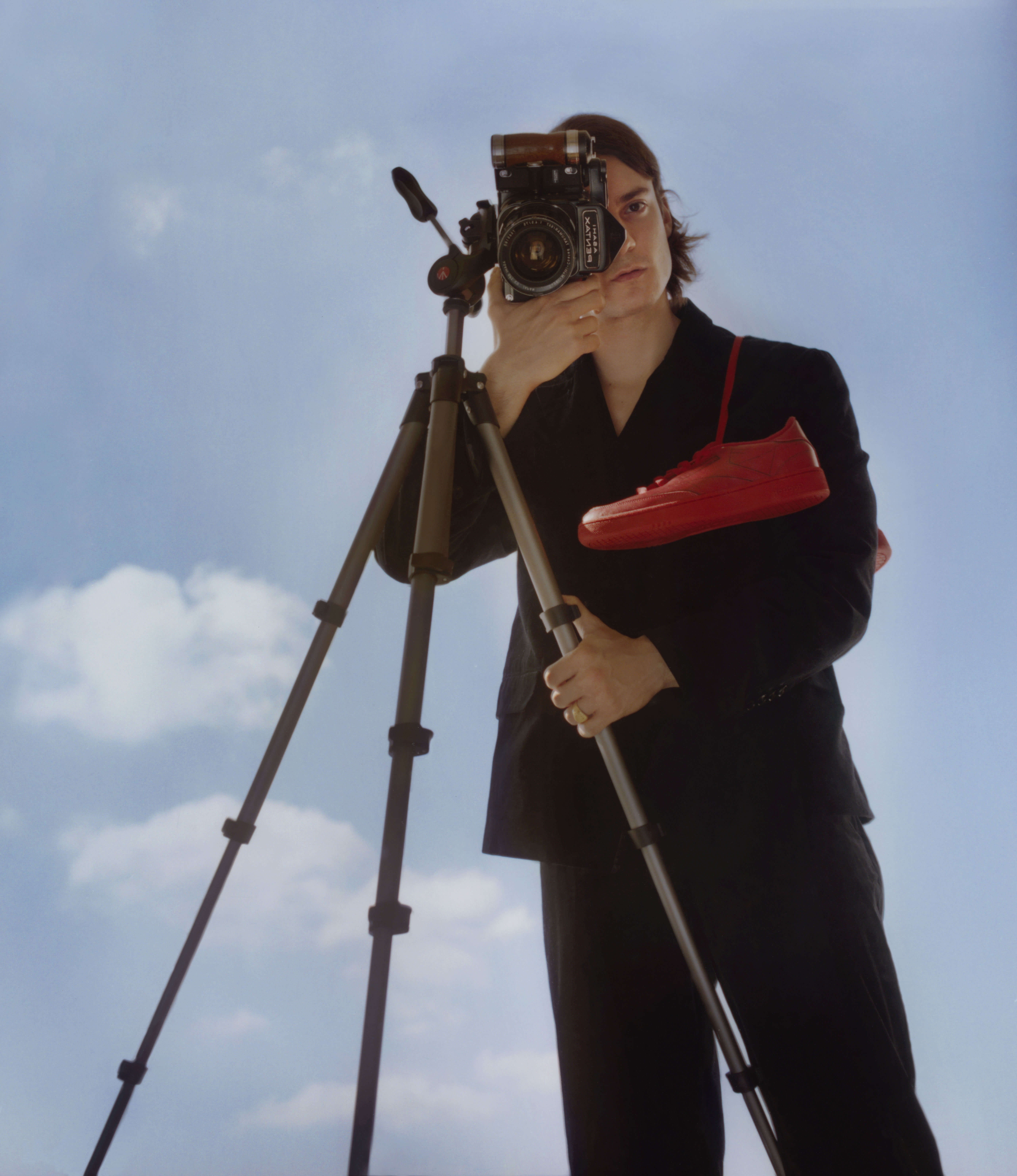 What about how you engage with the community that you're part of there?
I've realised how much I valued the time that we all used to spend together. During the first lockdown, I moved to Shoreditch. It's the part of the city I knew best, just because it's where you always go to hang out, for dinners and things like that. But moving here and experiencing something completely different does make me miss the times when you would meet up with friends, or even people that you work with. Sometimes, I had to drag myself to dinners, but now, I would run to them! I think we've all come to appreciate human contact a lot more. We're social animals, after all -- we have to have interaction.
On the whole, do you think the impact on your work has been beneficial?
Well, I don't know what the year would have brought if it weren't for the pandemic. I think that these unusual circumstances have brought new perspectives, for sure, and I think it's important to always try and turn every difficult situation into a lesson or a point for reflection. With regard to my practice, the experiences we have inevitably influence what we do. So I think I've been influenced by the past year, but I don't know whether it was positive or negative. I've just tried to keep developing, even though the pace of the world was slowing down. With every job I've taken, I've really tried to put in time, effort and consideration into what I'm doing.
How did you approach shooting the Club C Maison Margiela sneaker?
I did the shoot in my flat in London. I wanted the images to feel like they were really coming from my world, so I wanted to include the house. The weekend I shot them, it was very sunny, and things just felt quite positive, despite everything going on at the moment. I wanted to keep it light, playful, positive and natural -- to convey this idea of making do with what you have around you.
The Club C Maison Margiela sneaker will be available to buy on the 21st of May on reebok.com, maisonmargiela.com and in Maison Margiela boutiques worldwide.
Tagged: