Parris Goebel: "Every time Rihanna calls it's something epic"
The New Zealand choreographer and hip-hop dance champion on the creating the Savage x Fenty show and representing as a Polynesian woman.
This story originally appeared in i-D's 'Rihannazine' Special Edition, no. 01, 2020. Order your copy here. For this one-off project, Rihanna put a series of questions to the women shaping culture today, and invited them to share their visions for 2020.
Can you introduce yourself?
What's up? I'm Parris Goebel. I am a choreographer, director, artist, and an alien.
Where did you grow up?
I grew up in Auckland, New Zealand, but I moved to LA about seven years ago. I love my home, I love New Zealand, but LA is a land of opportunity.
What do you think your biggest personal or professional success has been so far?
The Savage x Fenty show we did this year. As a Polynesian woman, I never saw a lot of women who looked like me on runways, or in magazines, and I do feel as though it's part of my duty to change that – to include girls from every walk of life and of every ethnicity, and to put them in fashion shows and music videos. And this incredible show had every type of woman, every type of girl. It was so beautiful, and I really think it changed the game. That's something I'll be proud of for the rest of my life.
Tell me a bit about the process of it. Do you remember getting the first phone call?
We did the show pretty quickly. I think we had about 12 days together to work on the choreography. But I've worked with Rihanna for a few years, and every time she calls it's something epic. This time around I got an email saying: "We're going to be doing a fashion show, and it's going to be something nobody's ever done before. It's going to have dance, it's going to have music." I ended up working with about 70 women from all walks of life, and it was a lot of hard work, but it was amazing. It's about celebrating women, and putting them on a platform that inspires other women to feel proud of how they look, and how they live their lives, and where they're from. It was that statement we've all been waiting for from the entertainment industry: that everyone is beautiful, that everyone has worth, that everyone is here to shine and be themselves. Afterwards, I had hundreds and hundreds of messages from women all over the world saying that it inspired them, that it gave them confidence, that it made them less afraid to put themselves out there. That brought me to tears.
As we're heading into 2020, what are you taking with you into the next year, and what are you leaving behind in 2019?
I'll be taking new dreams with me, and I'll be leaving behind users. In this industry, a lot of the time you feel used. It takes its toll. I would say the best way to handle that is to accept that it happens to the best of us, and to choose wisely.
If you could ask Rihanna one question, what would it be?
Okay Ri, I've got a question for you! We see you as this invincible badass, but what are some challenges you face as a woman?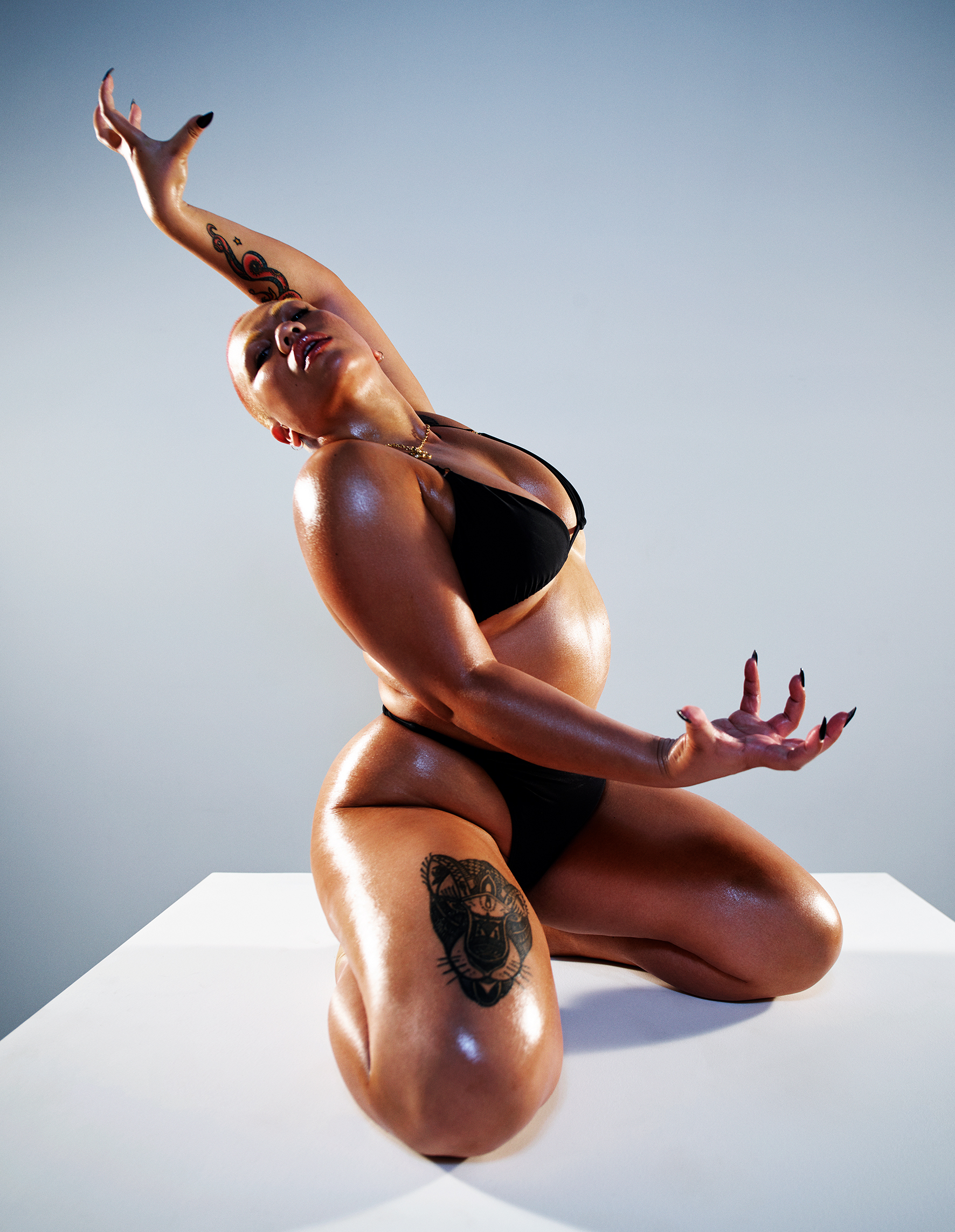 Credits
---
Photography Mario Sorrenti
Styling Alastair McKimm
Hair Duffy at Streeters.
Make-up Kanako Takase at Streeters.
Nail technician Honey at Exposure NY using Tom Ford Beauty.
Set design Jack Flanagan at The Wall Group.
Colourist Lena Ott for Suite Caroline.
Lighting technician Lars Beaulieu.
Photography assistance Kotaro Kawashima, Javier Villegas and Jared Zagha.
Digital technician Johnny Vicari.
Styling assistance Madison Matusich and Milton Dixon.
Hair assistance Lukas Tralmer, Dale Delaporte and Allie J.
Make-up assistance Kuma, Tomoyo Shionome and Megumi Onishi.
Nail assistance Tera Darden.
Set design assistance Mike Williams, Akaylah Reed and Amy Sabel.
Production Katie Fash.
Production coordinator Layla Némejanski.
Production assistance Fujio Emura.
Casting director Samuel Ellis Scheinman for DMCASTING.
Casting assistance Cicek Brown for DMCASTING.