Undercover does Shakespeare via Japan for AW20
Inspired by 'Throne of Blood', a Japanese take on Macbeth, Jun Takahashi presents a dramatic show in three acts.
Photography Flo Kohl
Undercover's show this season began with thunderous sound spreading across the Cirque D'Hiver Bouglione in darkness. An object under a white cloth in the middle of a stage was moving creepily, while a man with long hair and the pattern of a centipede on his back wandered around it. After a while, two arms came out of the white cloth, and then, the head of an old woman in anguish. The man seemed to be tempted by her form, but at the same time confused and astonished.
It was a theatrical beginning to designer Jun Takahashi's latest show, which once again used film as the starting point for his collection, having previously been inspired by 'The Warriors', '2001 A Space Odyssey', 'A Clockwork Orange', and 'Suspiria'. This season the film in question was the 1957 work 'Throne of Blood' directed by Akira Kurosawa, a transplant of Macbeth told in Japan's feudal era.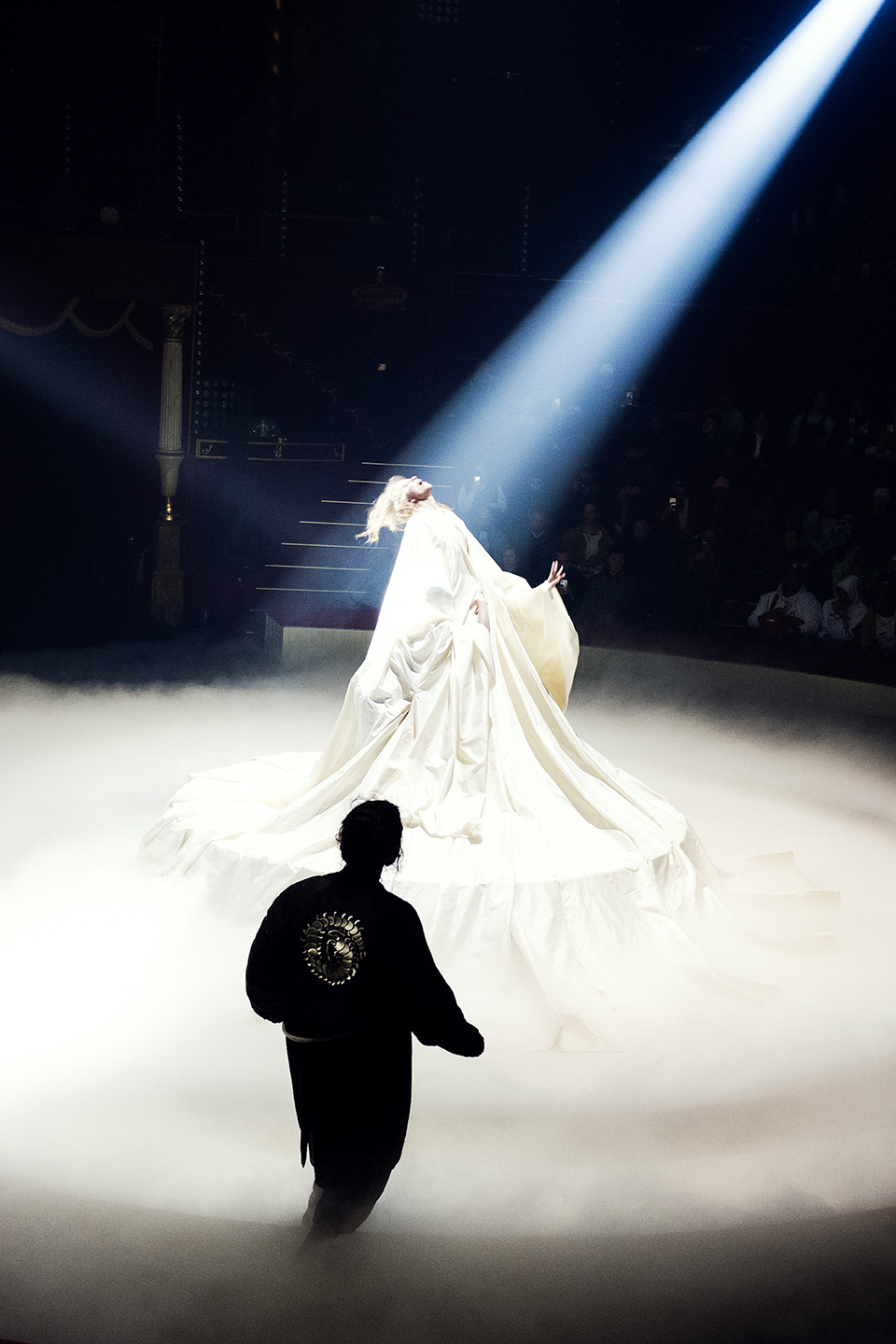 For Undercover's show the famous film was embodied theatrically by four contemporary dancers with choreography by Damien Jalet, direction by Tetsuya Nagato and Katsuhide Morimoto, music by Ron Morelli and Krikor Kouchian from L.I.E.S. Records and, of course, production from Undercover's side led by Jun Takahashi himself. The performance evoked the three acts of the film, including its dramatic conclusion in which the main character Taketoki is inevitably shot with arrows and dies from his consequences. It was a captivating performance and the theatre erupted with thunderous applause at the end of the show.
But there was also a collection to see. This time a joint show of menswear and womenswear, led by the image of Japanese soldier's armour from feudal Japan, traditional noragi and haori. It might be the first time that Undercover has focused on Japanese culture so clearly and intently. The lapel-like half collar, Furisode-style long sleeve, the front main panel of lined kimono, checked and plaid pattern, plaited cord, motifs of crescent, cloud and Kanji, details of thread pulling up sleeves with rope, and moreover, armour and gauntlets. The collection was full of ideas from fashion in the Warring States period of Japanese culture.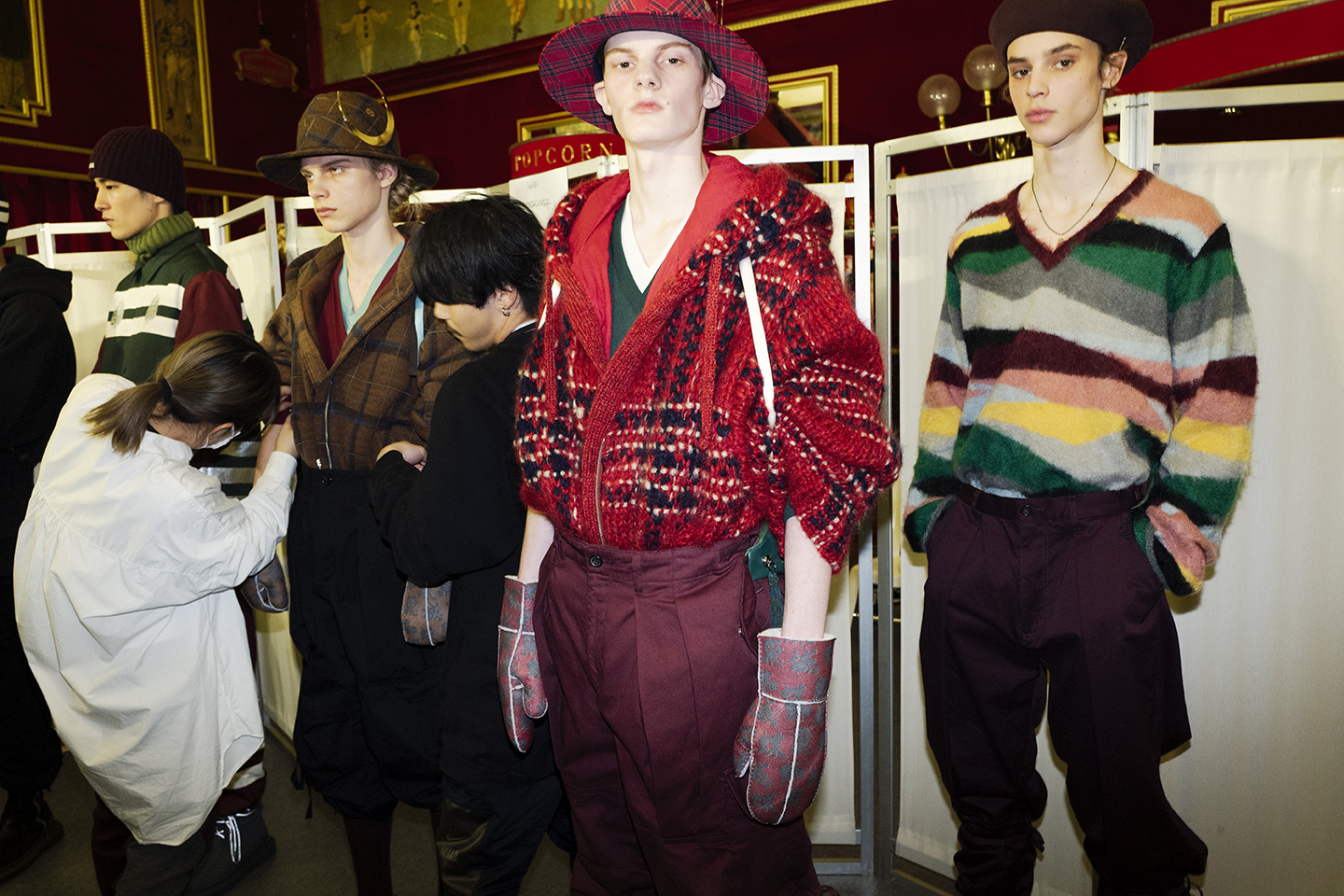 Puffer jackets and sweatshirts on which printed images of Taketoki (as acted in the film by Toshiro Mifune) appeared in the second half of the show — and were instantly recognisable in the context of Undercover's lexicon. There were also very captivating silk layered dresses with chrysanthemum flowers that beautifully contrasted the military clothing elsewhere. Accessories, such as berets, hats with animal ears, caps, bikers' gloves, chest pouches, bum bags, large stalls, also stood out on stage. When layered nomadically with the rest of the collection they brought everything together and grounded the collection so it never looked costume.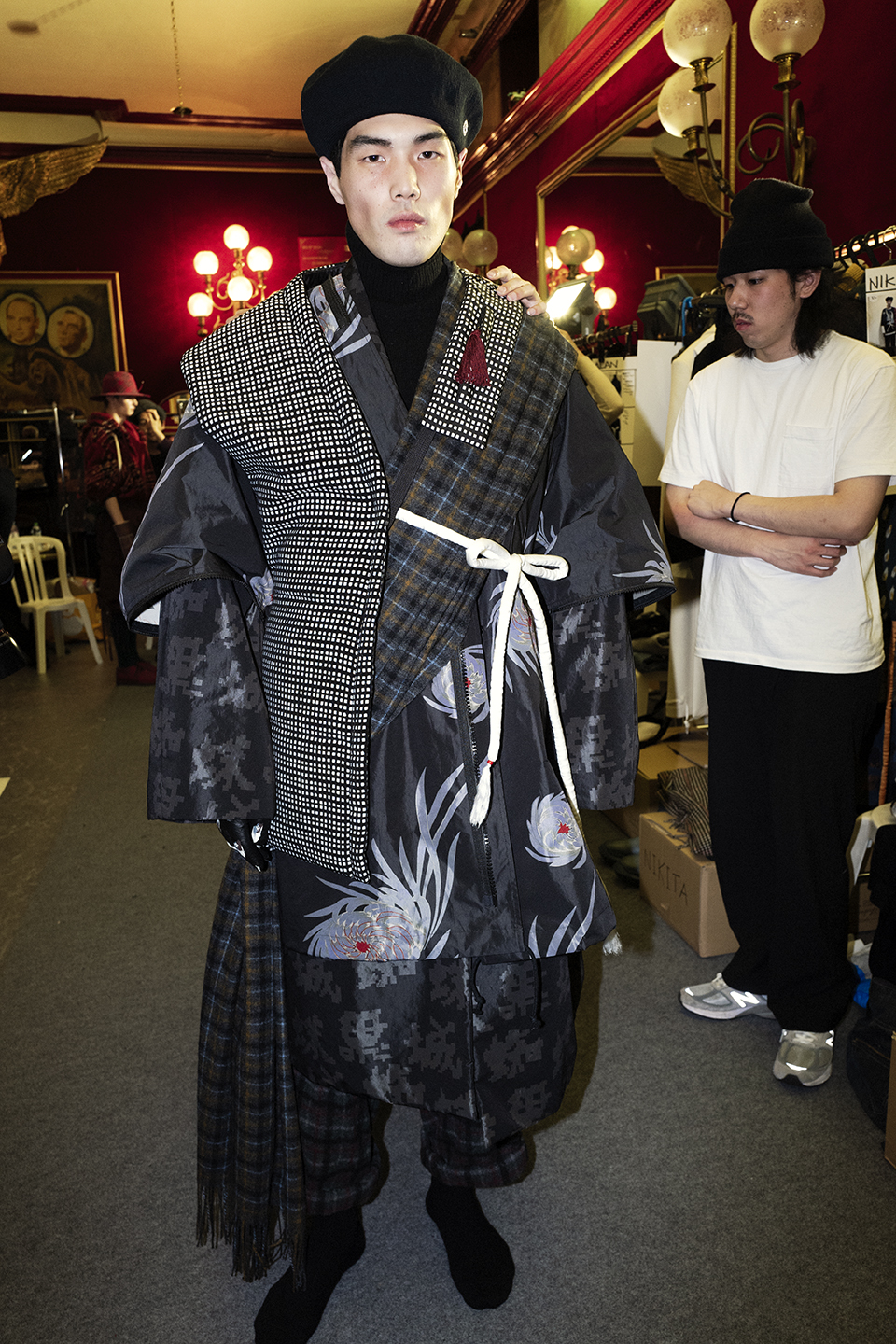 In 'Throne of Blood' the main character Taketoki is influenced by the prophecy of an old woman sprit in the woods and by the calculated words of his wife. He's tossed about by his desire, and is killed just after becoming lord of the castle. Many themes came across my mind as I was captivated by the fantastic dance interpretation of this scene at Undercover's show. Particularly how we believe others, but sometimes become confused and can't believe everything. I couldn't stop thinking about the storm of arrows falling from above — they seemed to imply an inevitability to the way people will act and the inescapable consequences of those actions.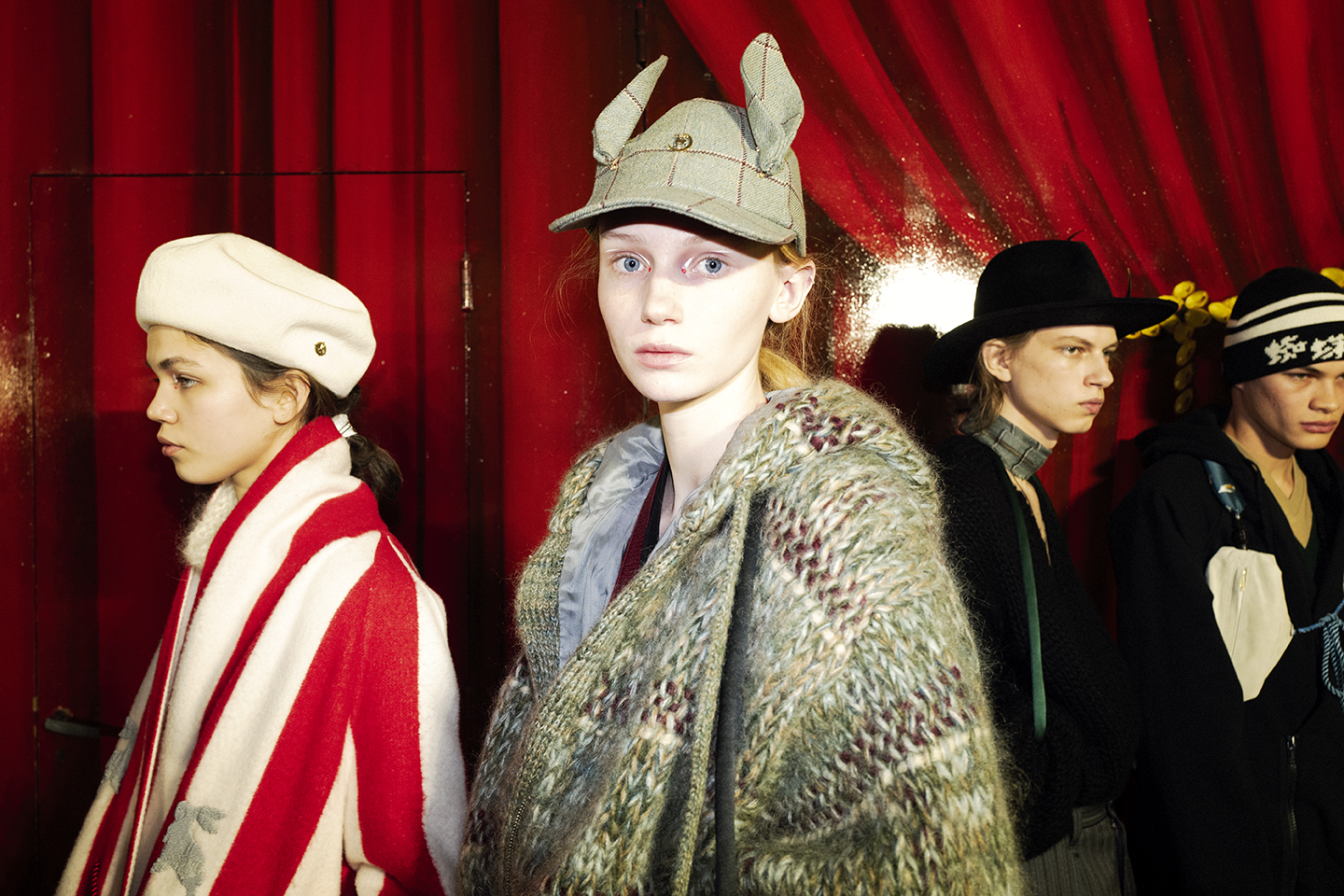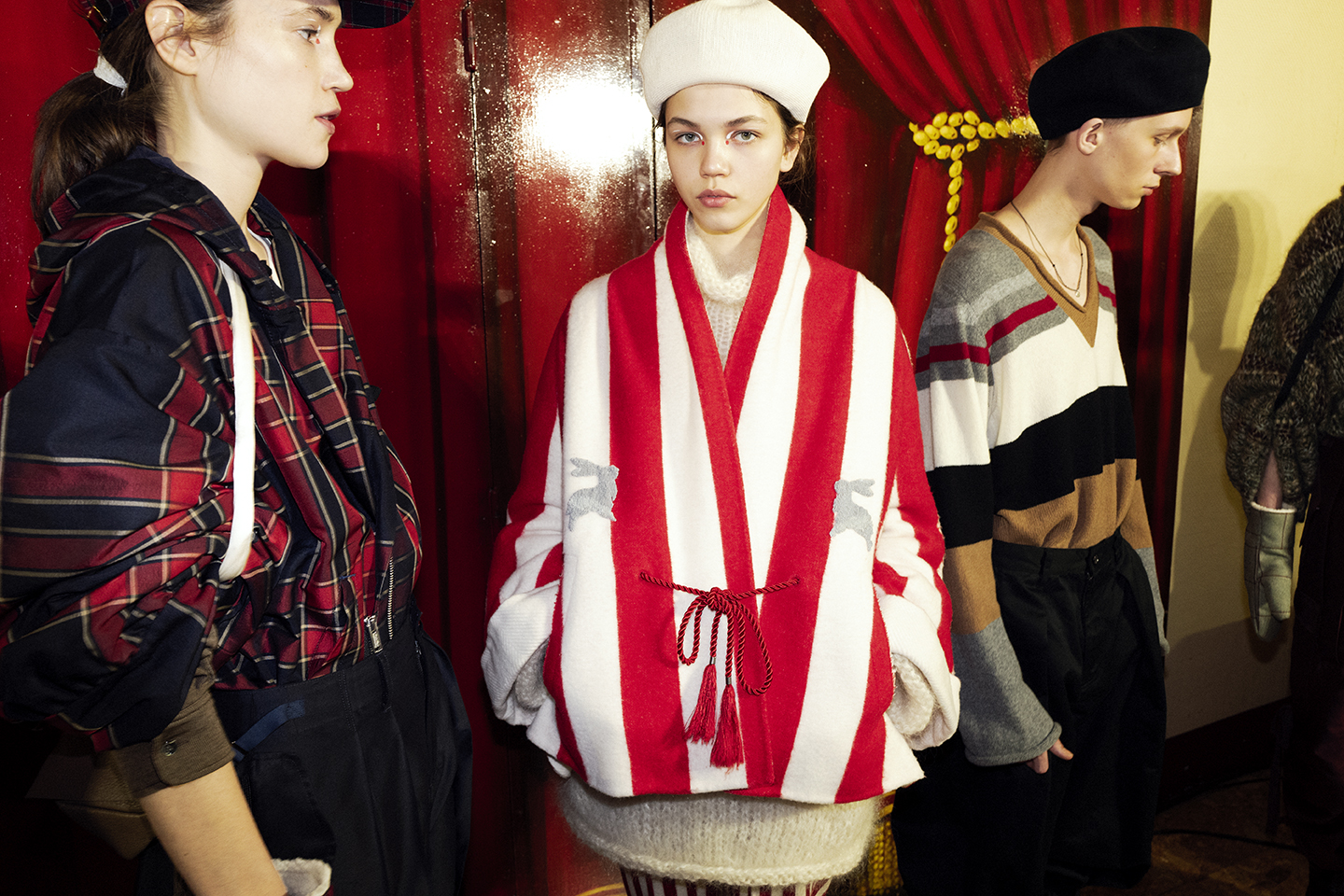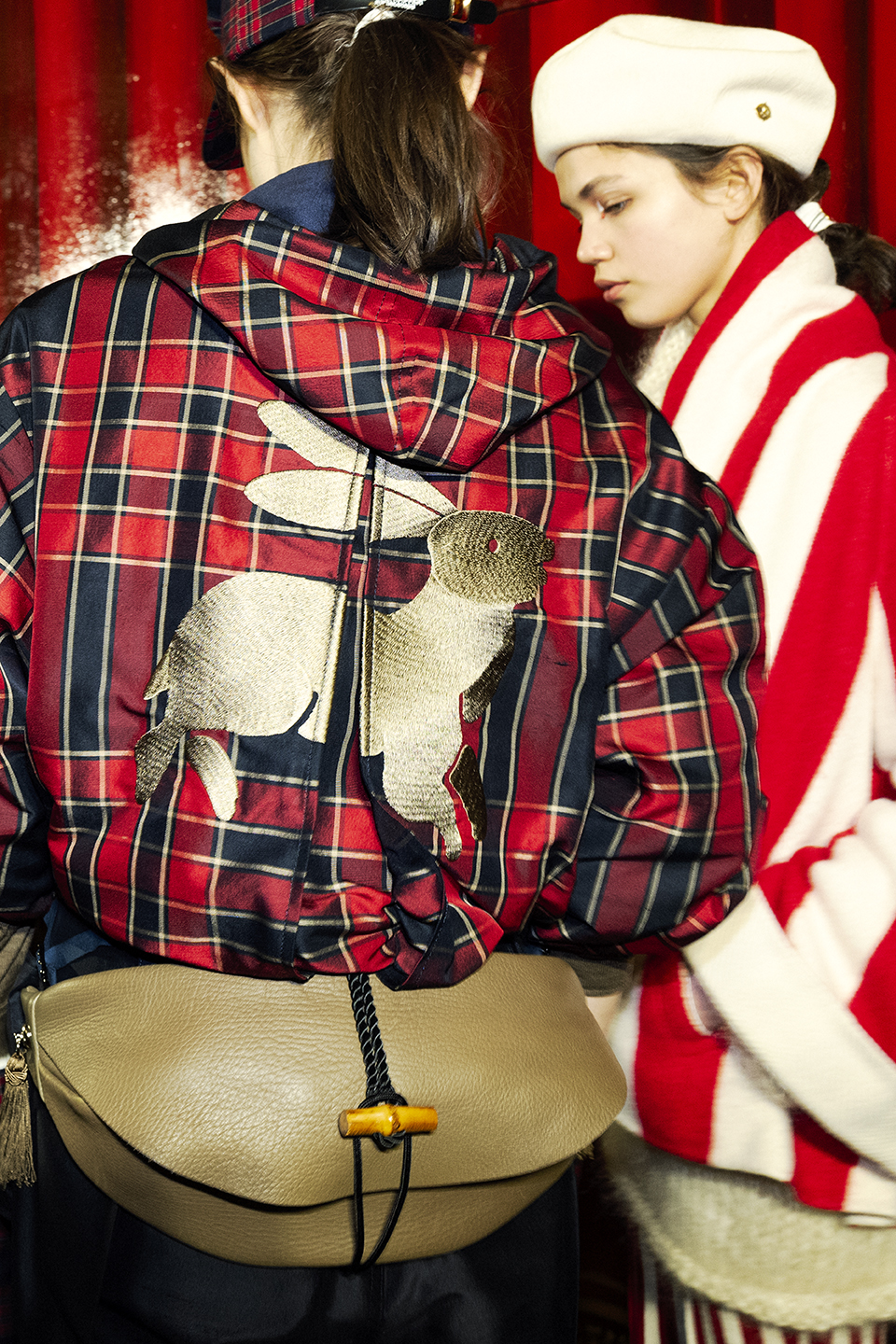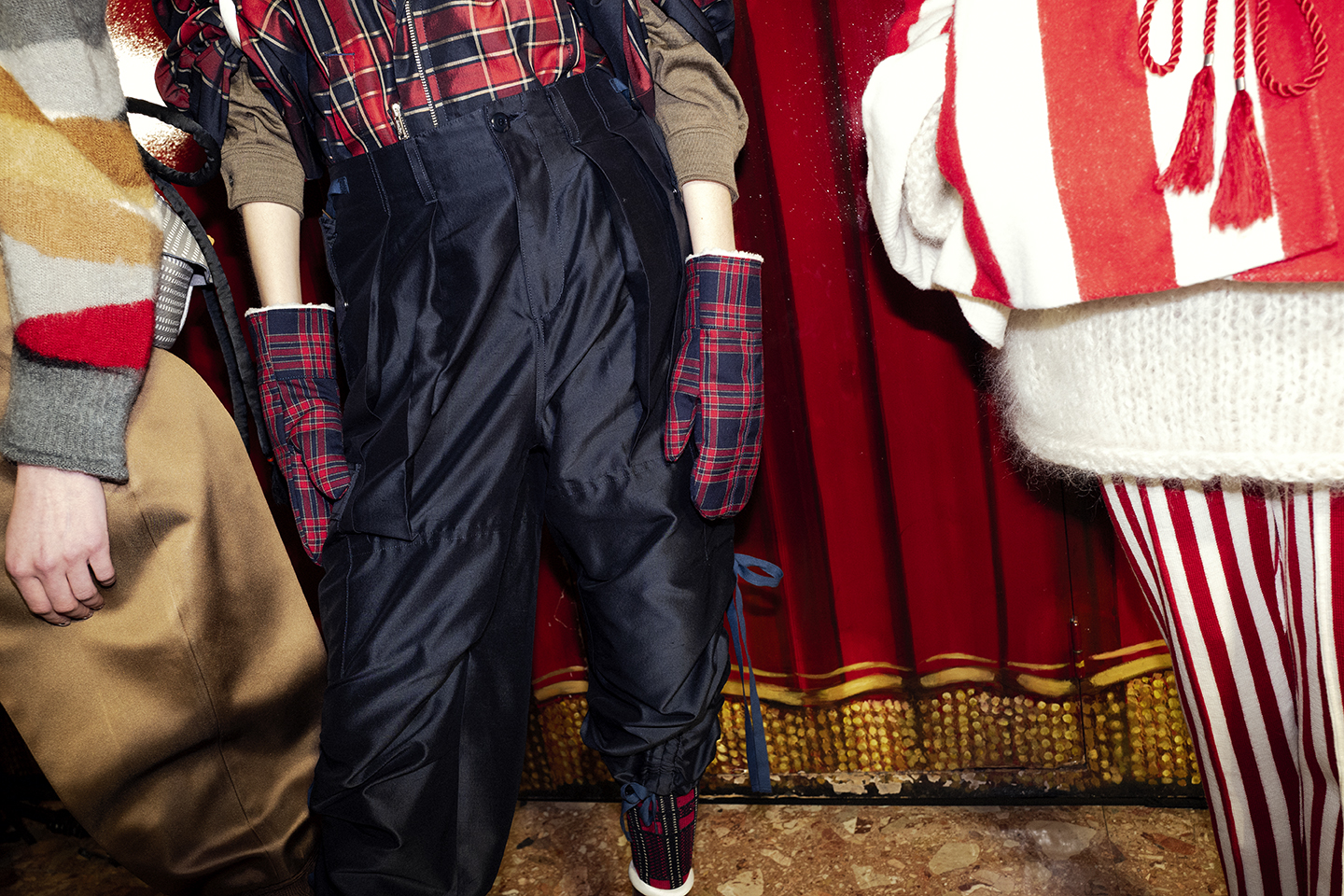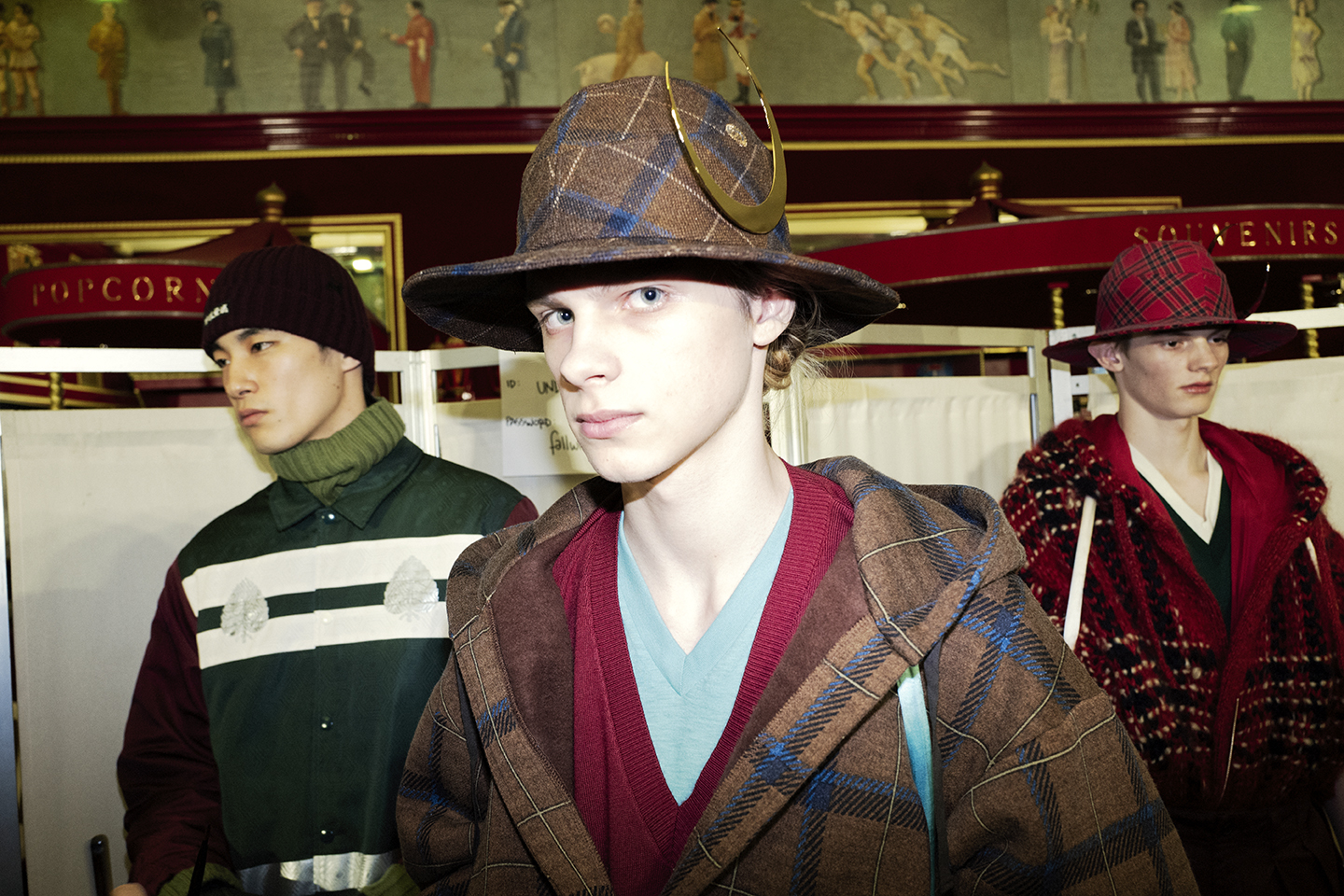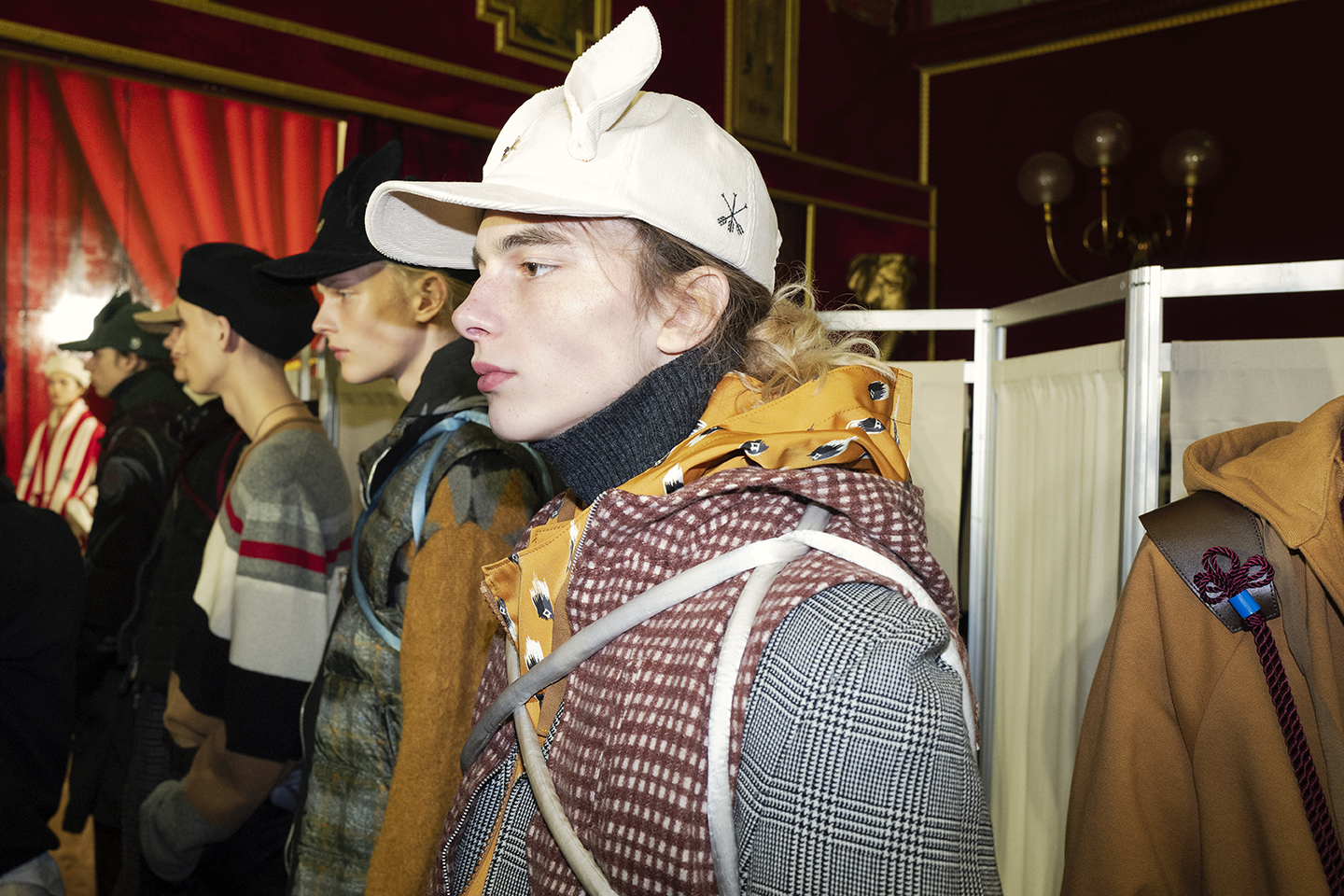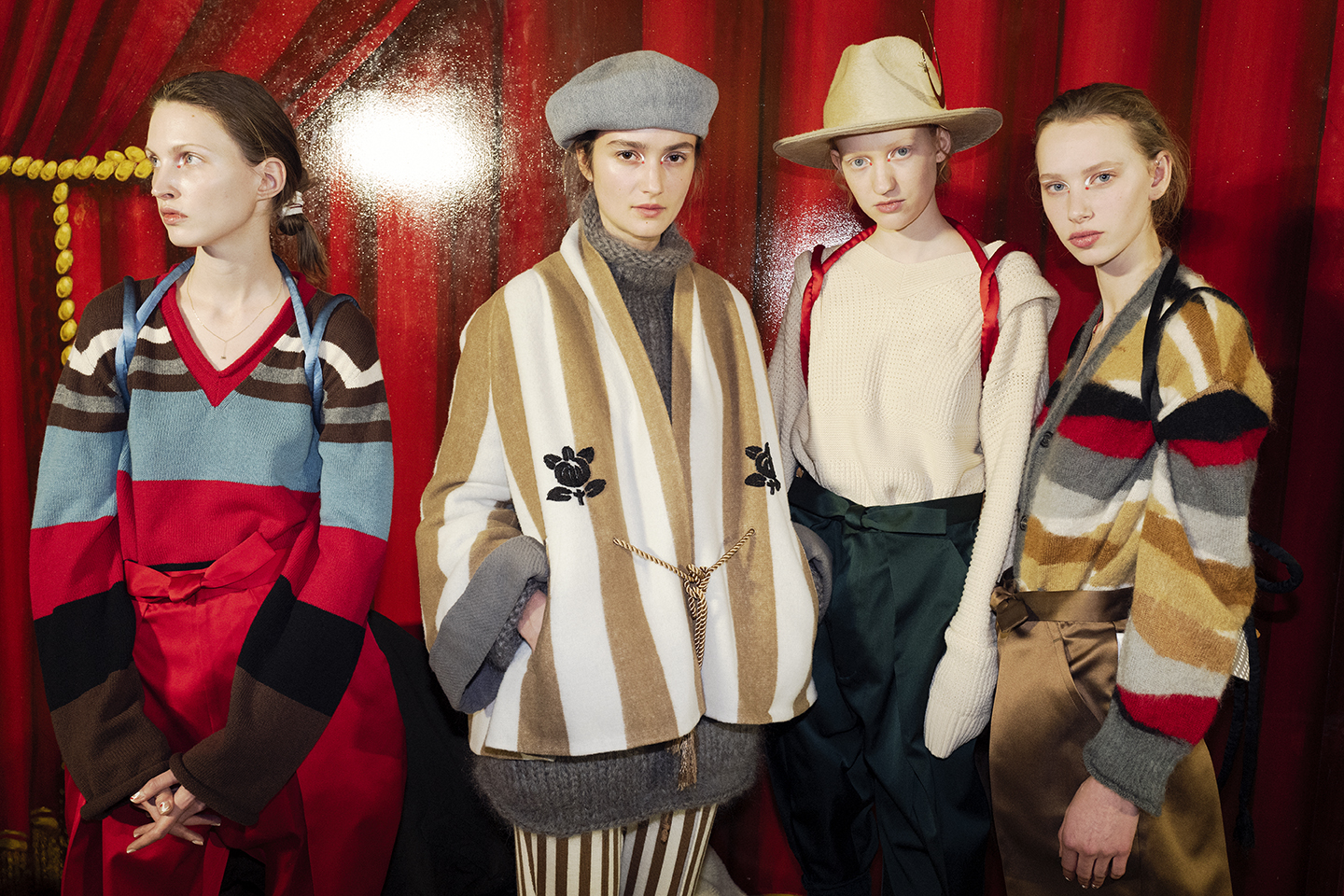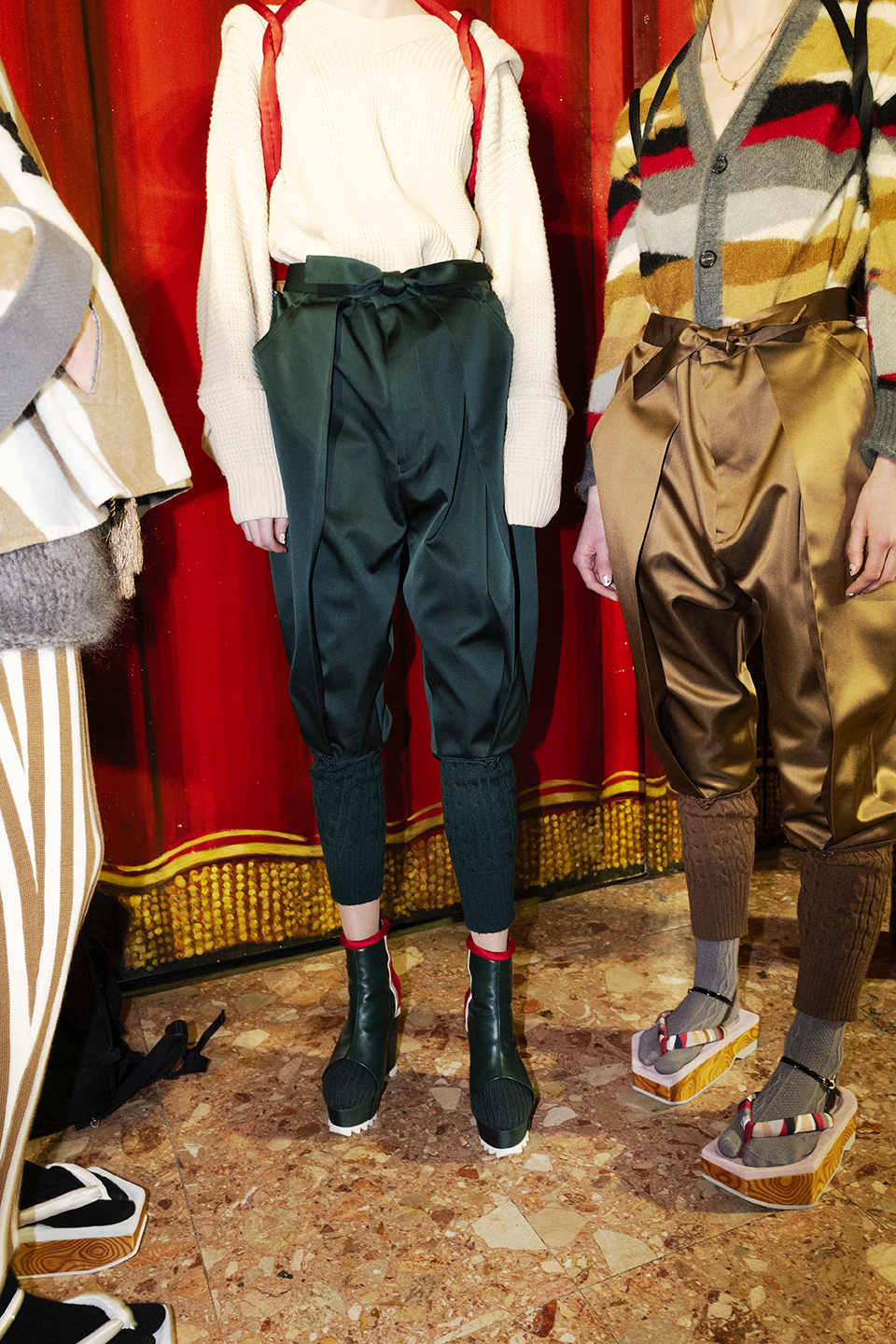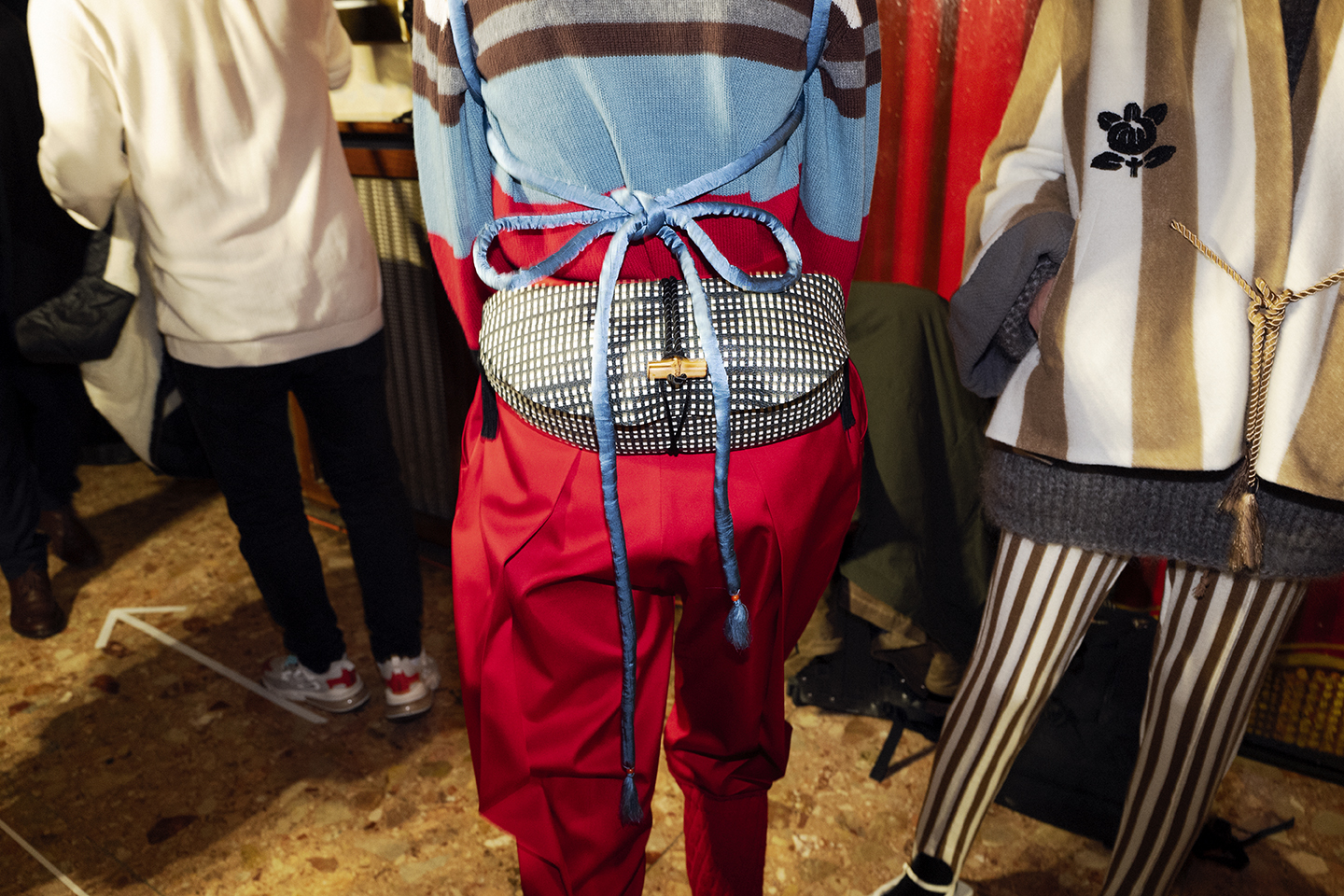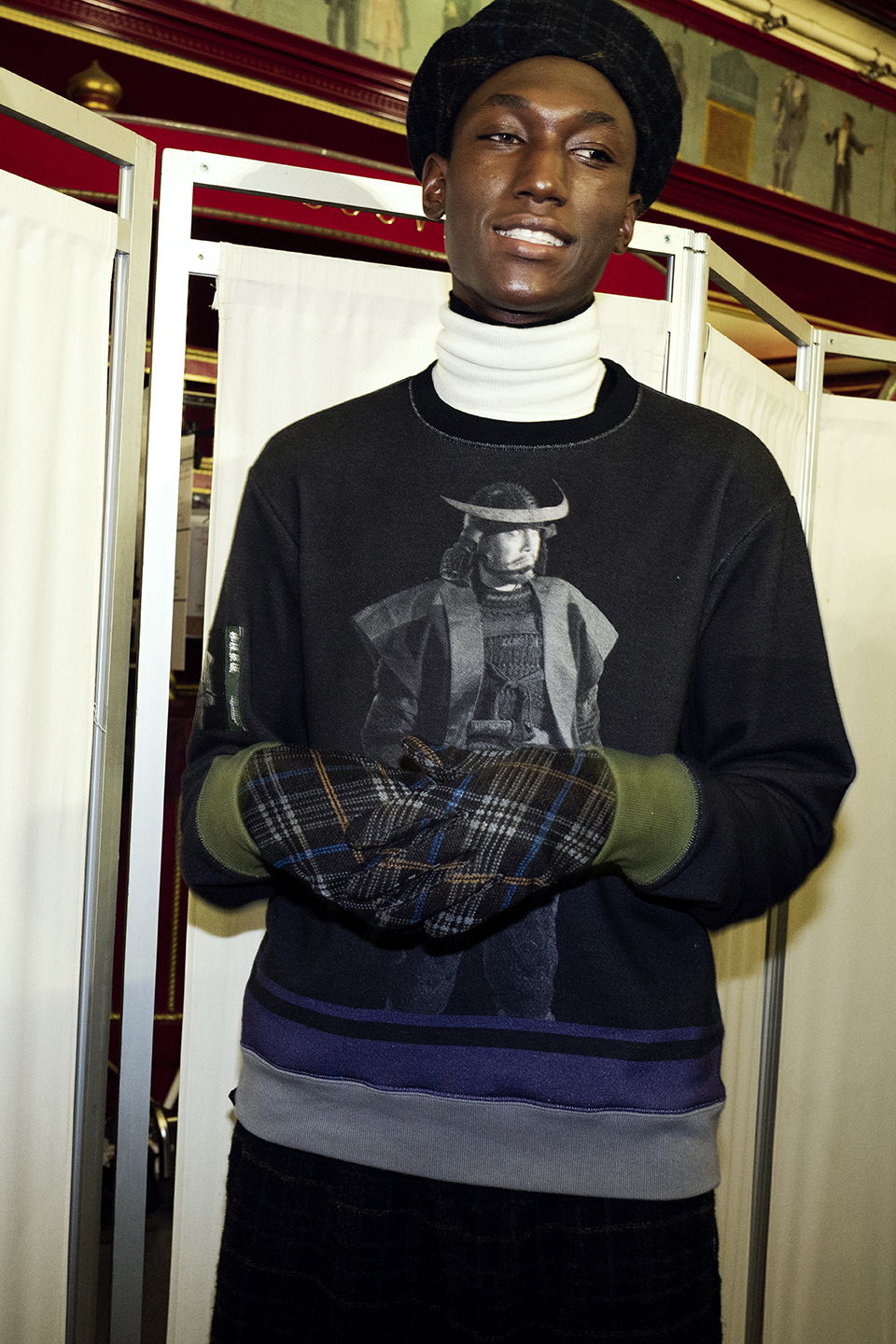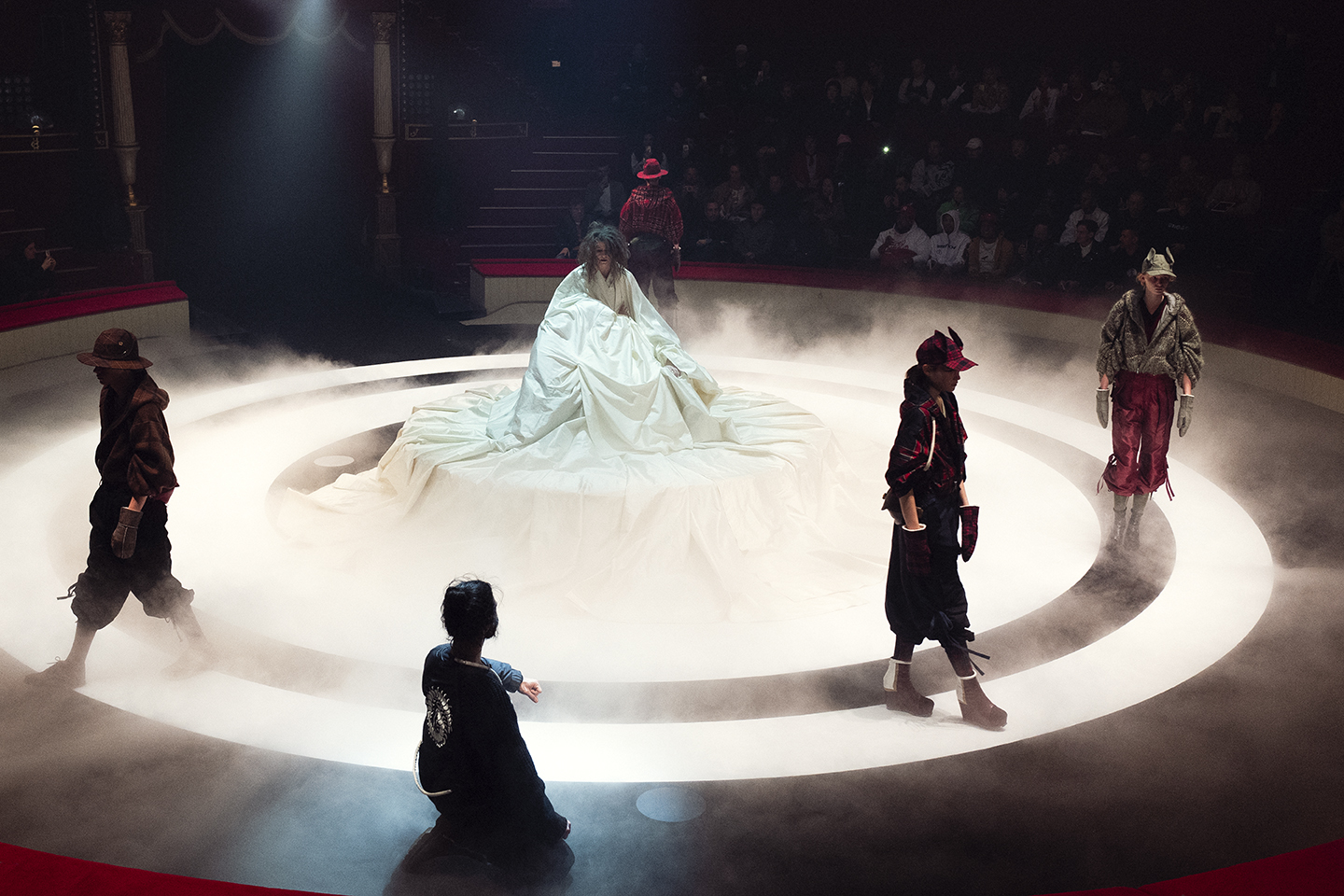 ---
Credits
Photography Flo Kohl
Text Tatsuya Yamaguchi
Translation Akiko Nakazumi
This article originally appeared on i-D Japan.