Here's when each Studio Ghibli film will hit Netflix in 2020
All but one will be available to stream soon.
|
20 January 2020, 10:51am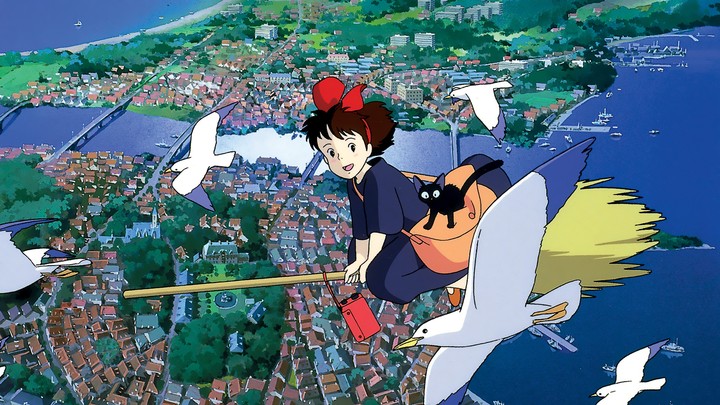 Studio Ghibli
This article originally appeared on i-D
Sometimes, shouting about something a lot gets you places. Case in point: Studio Ghibli obsessives demanding that Netflix pull the right strings and get the entire catalogue of the Japanese animation house available to stream on repeat.
After what feels like years of begging, they've finally listened. Starting in February, almost the entirety of Studio Ghibli's feature film catalogue will slowly be released across all of their territories outside of Japan, the US and Canada (Ghibli's copyright is owned by Disney in the States, where their films can be streamed on HBO Max instead). Finally, we can enjoy untapped access to the fantastical, spirit worlds of My Neighbor Totoro, Princess Mononoke and Spirited Away.
"In this day and age, there are various great ways a film can reach audiences," Studio Ghibli producer Toshio Suzuki said in a statement. "We've listened to our fans and have made the definitive decision to stream our film catalogue. We hope people around the world will discover the world of Studio Ghibli through this experience."
It's the first time European fans will have access to the Ghibli catalogue in a non-physical format in the studio's near 40 year history, so you can understand why it feels like a major moment.
There is, however, one film that hasn't made the cut. One of Ghibli's most beloved films, the WWII drama Grave of the Fireflies has not been added to the list, due to a strange distribution rule following the film's release back in 1988. Whether it shows up on Netflix or another platform, we'll have to wait and find out. But for now, check out the list below to see when you can expect your favourite Studio Ghibli film to hit your favourite streaming service in the coming months.
1 February 2020
Castle in the Sky (1986)
My Neighbor Totoro (1988)
Kiki's Delivery Service (1989)
Only Yesterday (1991)
Porco Rosso (1992)
Ocean Waves (1993)
Tales From Earthsea (2006)
1 March 2020
Nausicaä Of The Valley Of The Wind (1984)
Princess Mononoke (1997)
My Neighbors The Yamadas (1999)
Spirited Away (2001)
The Cat Returns (2002)
Arrietty (2010)
The Tale Of The Princess Kaguya (2013)
1 April 2020
Pom Poko (1994)
Whisper Of The Heart (1995)
Howl's Moving Castle (2004)
Ponyo On The Cliff By The Sea (2008)
From Up On Poppy Hill (2011)
The Wind Rises (2013)
When Marnie Was There (2014)