7 of the best films to look forward to in early 2020
From The Photograph to Seberg, these are the films you should have on your radar.
The new year has barely started and there are already so many cinematic offerings that have us itching to get out of our holiday-season stupor and back into theaters. Don't be fooled by the false sentiment that these early months are dumping grounds for bad films. In fact, the opposite is true. Just look at releases from any year, but to drive the point further home, here are seven new films coming out this winter/spring—from superhero flicks to Italian indies, romances and horrors—that'll renew your cinephilia in 2020.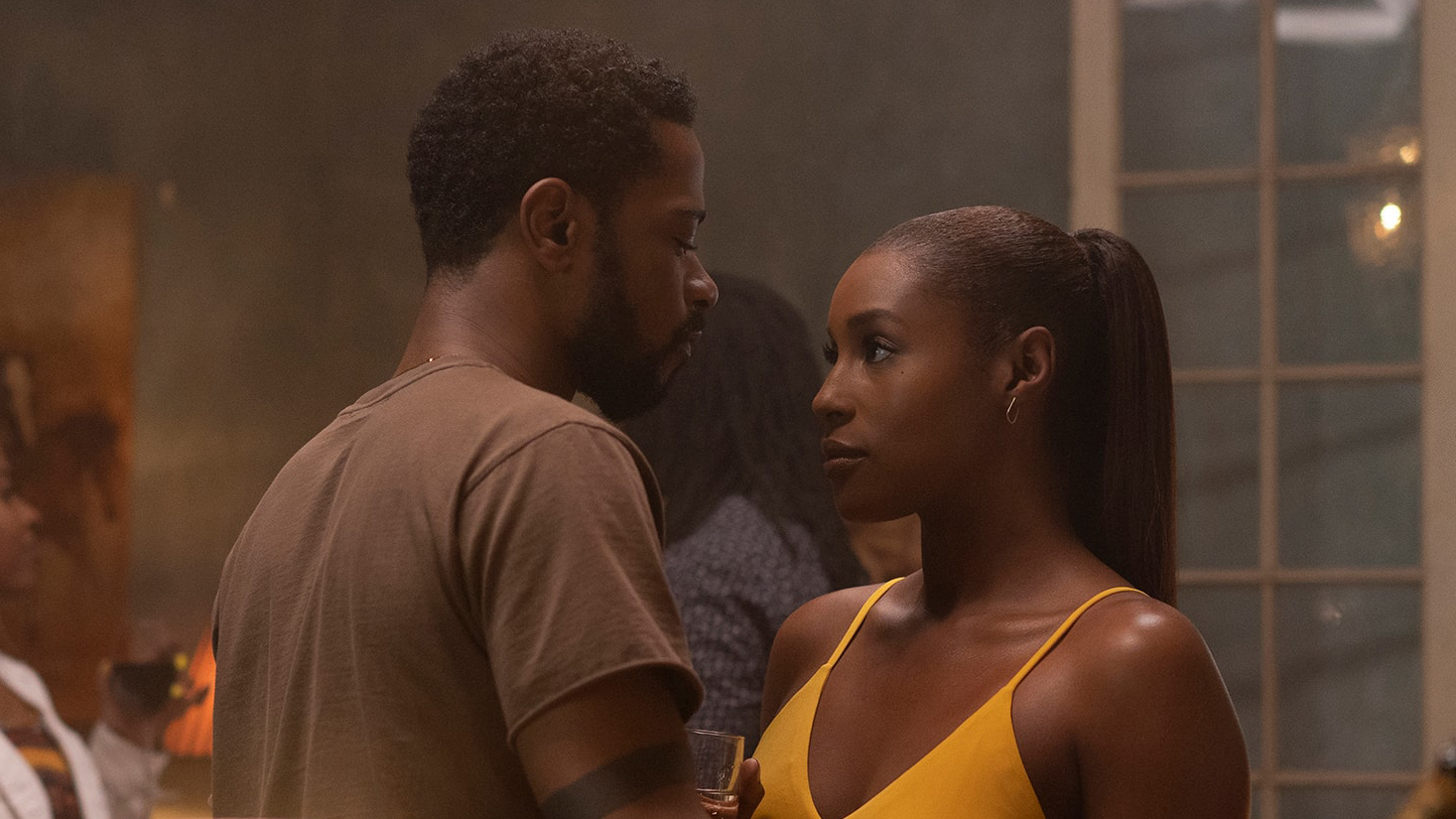 The Photograph (2/14)
The 2016 indie drama Jean of the Joneses was a promising debut from one Stella Meghie, who's been touted as a director to watch for the past few years. With her latest release (via Universal Studios), Meghie gets to flex her muscles and do what she does best—dramas about the inner lives of black characters—with two bright stars as the leads: Lakeith Stanfield and Issa Rae, who also executive produced the film. Mae (Rae) finds herself digging into the past of her late mother, a famed photographer, and falls for the journalist (Stanfield) writing a story about her mom. From the trailer alone, the chemistry is already palpable! What a swoon-worthy Valentine's Day release.

Emma (2/21)
I know the default stance is to hate on reboots and remakes but the new Emma seems fun and fresh without straying too far from the source—it stays period-appropriate without being stuffy, like the 1996 version (a remake I'm less anxious to see: Clueless, which was a modern adaptation of Emma to begin with). But back to the classic version: This time, The Witch's Anya Taylor-Joy replaces Gwyneth Paltrow as the titular Jane Austen heroine, who likes to meddle in romantic affairs. The new Emma is the directorial debut of Autumn de Wilde, who's famous for album art photos and music videos of your favorite bands (Fiona Apple, Beck, Elliott Smith, to name a few). Her film seems to ham up the comedy even more; Taylor-Joy plays her Emma with wide-eyed mischief.
Seberg (2/21)
The Jean Seberg biopic has been getting lackluster reviews since the Venice Film Festival premiere last summer, but I can't help but be excited for it. For one, it's got Kristen Stewart in a blonde pixie cut, emulating the French New Wave icon's iconic hairstyle. The film doesn't follow the discovery of a small-town Midwestern girl into the making of a Jean-Luc Godard heroine (Breathless), but her tumultuous life after her time in the spotlight. Seberg became an FBI target due to her involvement in the civil rights movement and romantic relationship with a Black Panther. The film is more espionage thriller than rose-colored biopic, chronicling how the Feds ruined a promising actress.
First Cow (3/6)
This is a Kelly Reichardt film and that should be reason enough for First Cow to be on this list. Following her wonderful triptych film Certain Women, Reichardt follows two men trying to make a living in the Oregon Territory in the 1820s. John Magaro and Orion Lee team up in this sweet and suspenseful buddy comedy to steal milk from a wealthy man's cow to make delicious cakes, which start selling like, well, hot cakes. Reichardt navigates this male friendship with tenderness and the grit of 19th-century fur-trapper living with a heaping dose of humor. Plus, the town's prize cow is a beaut: Reichardt has said that she picked the titular star based on a headshot.
Martin Eden (4/17)
One of my favorite films from last fall's festival season will get an April release this year, thanks to Kino Lorber. Italian director Pietro Marcello adapted Jack London's novel of the same name and swapped out its Oakland setting for Naples in the early 20th century. Luca Marinelli, who looks straight out of a classic Italian film, stars as Martin Eden, a poor, uneducated sailor who becomes enamored with a wealthy young woman, Elena, and dreams of becoming a writer. He accomplishes his goal, and moves up in the ranks of a bourgeois society that once looked down on him, but not without sacrificing personal happiness.
Antebellum (4/24)
Any chance to see Janelle Monáe on the big screen is welcome—aside from having the voice of an angel, she's also one of the finest young actresses working today, and this mysterious new horror film gives her the chance to play lead. Not much is known about the film—the trailer keeps it playfully vague—but Monaé plays a modern-day woman who seems gripped by the haunting presence of something from the Civil War era. Antebellum, directed by duo Bush + Renz (known for their fashion campaigns), has a producer in common with Jordan Peele's Get Out (Sean McKittrick) and seems to be in the same social horror vein. Whatever the hell this movie is, I tremble with anticipation.
Birds of Prey: And the Fantabulous Emancipation of One Harley Quinn (2/7)
Sure, 2019 was all about Joaquin Phoenix's chaotic evil turn as the Joker, but move over bros, it's time for the ladies to get a little unhinged: in particular, Joker's ex, the fellow cakey-makeup-wearing maniac with a killer smile, Harley Quinn. Margot Robbie's Harley didn't get her proper due in the critical flop that was 2016's Suicide Squad but now she gets to be in the spotlight, with her very own cool girl gang (how cool, you ask? This cool: Rosie Perez, Mary Elizabeth Winstead, and Jurnee Smollett-Bell). Unlike her clown of an ex, Harley and co. use their villainous behavior for good—to save a little girl. Even more reason to be excited: Birds of Prey was produced by Robbie and directed by Cathy Yan, the first Asian woman to helm a major superhero movie. Major indeed!