Rati in his bedroom, by Piet Oosterbeek
Photographing Tbilisi creatives challenging the status quo through style
Piet Oosterbeek went to the conservative capital to explore how its youth express themselves sartorially.
Rati in his bedroom, by Piet Oosterbeek
Over the last couple of years, Tbilisi's creative scene has sprung up, with a new wave of fashion talents following in Demna Gvasalia's footsteps and a flourishing techno scene attracting an international crowd. Its Fashion Week, held twice a year, is visited by editors from across the globe, eager to dub it 'a must-see fashion destination.'
Though Dutch photographer Piet Oosterbeek's intrigue in Tbilisi was for different reasons, he happened to be in town when Fashion Week was on. "It was quite remarkable to witness how this fashion circus appeared and instantly vanished the moment it was over," he says. "I was supposed to leave quite quickly as well, but felt weird about it being such a fleeting visit. I decided to stay to really delve deeper into this new creative scene that's currently receiving so much attention."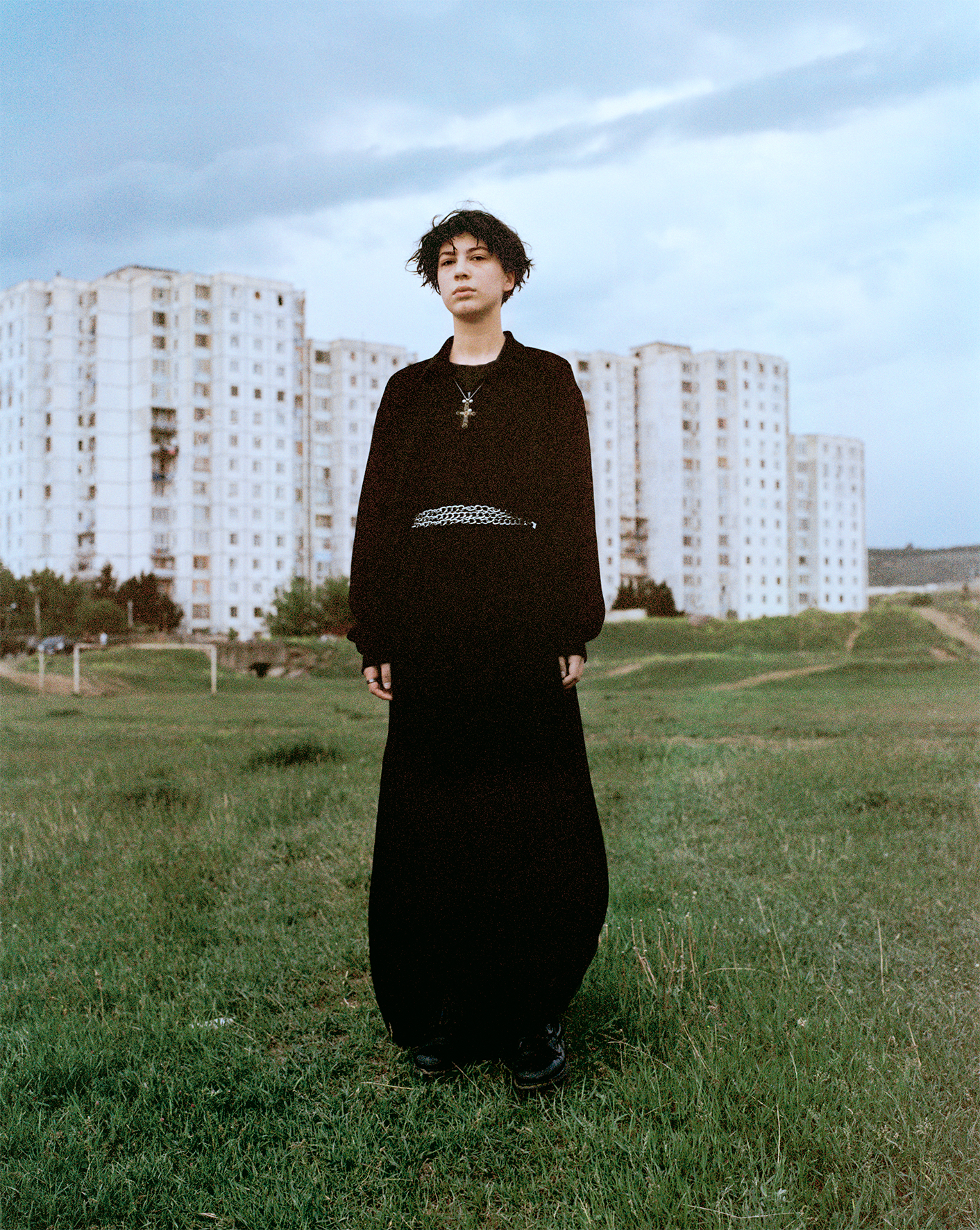 Tbilisi hasn't always been a cultural hub. Located at the crossroads between Asia and Eastern Europe, Georgia has emerged from a turbulent, traumatic past. In the 90s, the pains of newly acquired independence from the USSR led to civil war and subsequent economic crisis.
Still navigating this complex transition, a new generation is keen to make an impact on the international cultural scene. Unfortunately, doing so comes with quite a few challenges. Strict conservative norms remain deeply entrenched and are reinforced by the Georgian Orthodox Church, which continues to hold great authority and influence over the population. As a result, the country's LGBTQI+ community is a particular target of often violent oppression. Scenes of gay rights protesters being beaten in the streets of Tbilisi by priests and far-right protesters in 2013 are still imprinted in the memories of the community's members.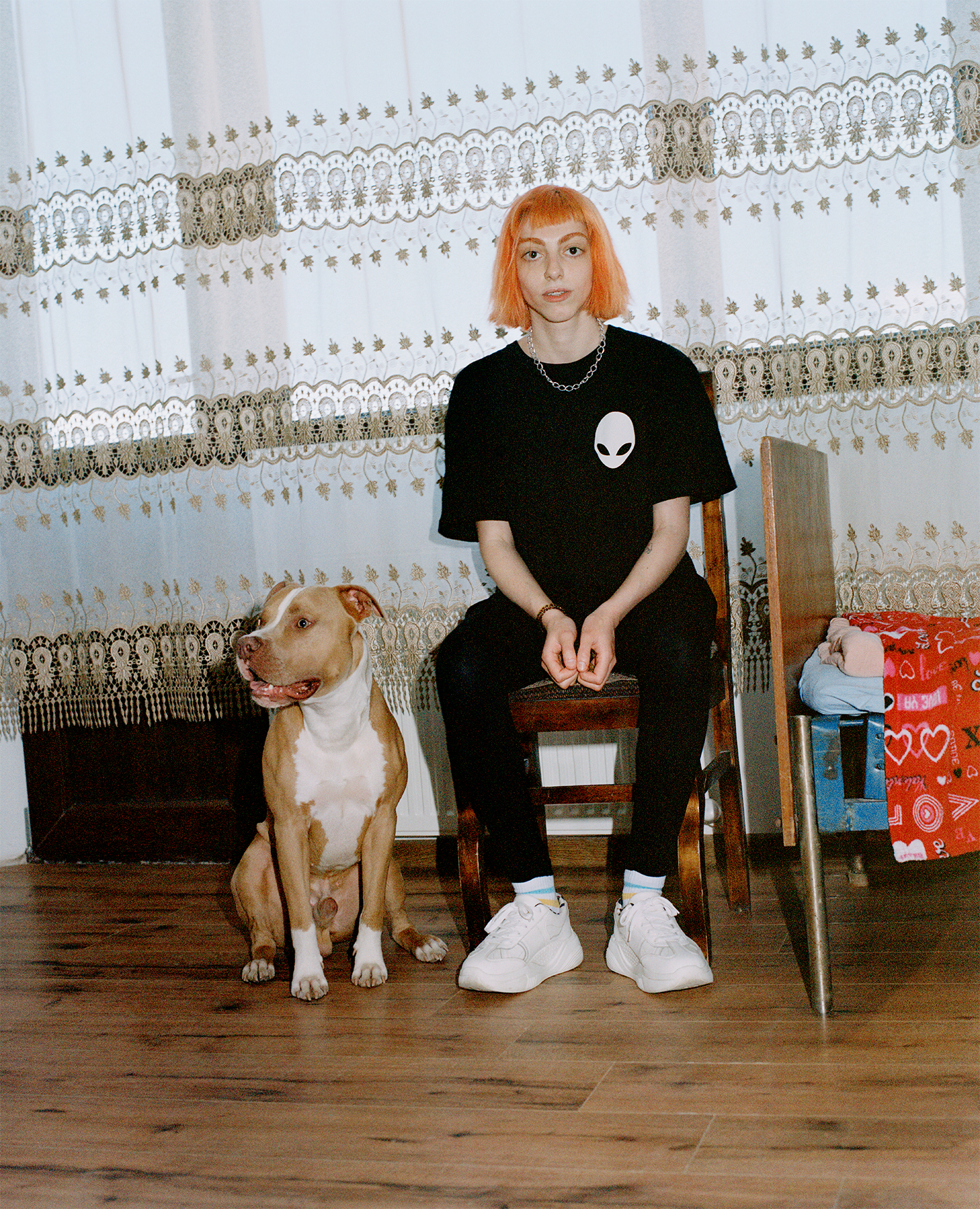 Prior to his visit, Piet had heard about the plight of the LGBTQI+ community and decided to get in touch with a few young Georgians who are actively resisting these oppressive norms. He also approached young people in the streets, on squares and in parks who he felt he would connect with -- skaters, arty types, musicians -- who through their sartorial choices seemed to represent a certain counter-culture.
"Dyed hair, tattoos, piercings -- to someone from Western Europe like me, at first glance this doesn't seem to be so radical. It's just being alternative, but as I spent more time with these people, I quickly learnt what these stylistic choices actually represent," says Piet. "For example, one of the girls I shot told me of how she'd been bullied by her dad (who was a priest) throughout her life, because she didn't fit the image of a priest's daughter. Family members told her how she'd brought shame to the family with her blue hair, tattoos and piercings and that she felt limited in her self-expression as a result." He continues: "Still, she wanted to continue to fight for the freedom to be who she wants to be."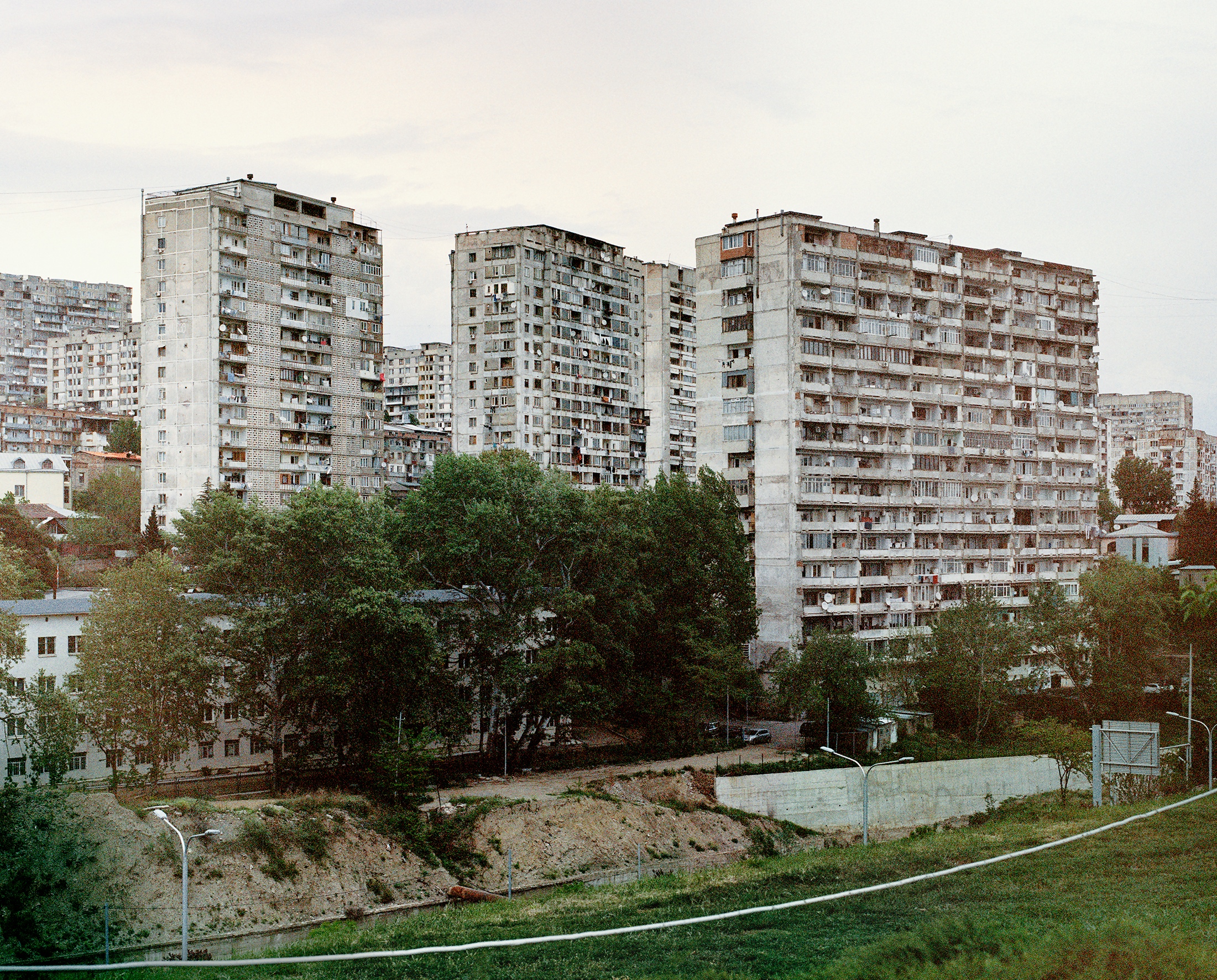 He explains how these young Georgians resist the prevailing conservative norms by making music, dressing as they like, skating, graffitiing, going to clubs -- all to experience a total sense of freedom and meet people with whom they share the same dreams.
Piet decided to photograph them against the old soviet buildings that are scattered across Tbilisi, endowed with a certain brutalist beauty. He told one of the project's subjects, Rati -- with whom he maintains regular contact -- that he saw these buildings as metaphors for the old Georgia against which they proudly stand. "He wished he could see it in such a 'poetic' way, but these concrete buildings were like an inescapable prison. He felt like they were holding him hostage," Piet explains.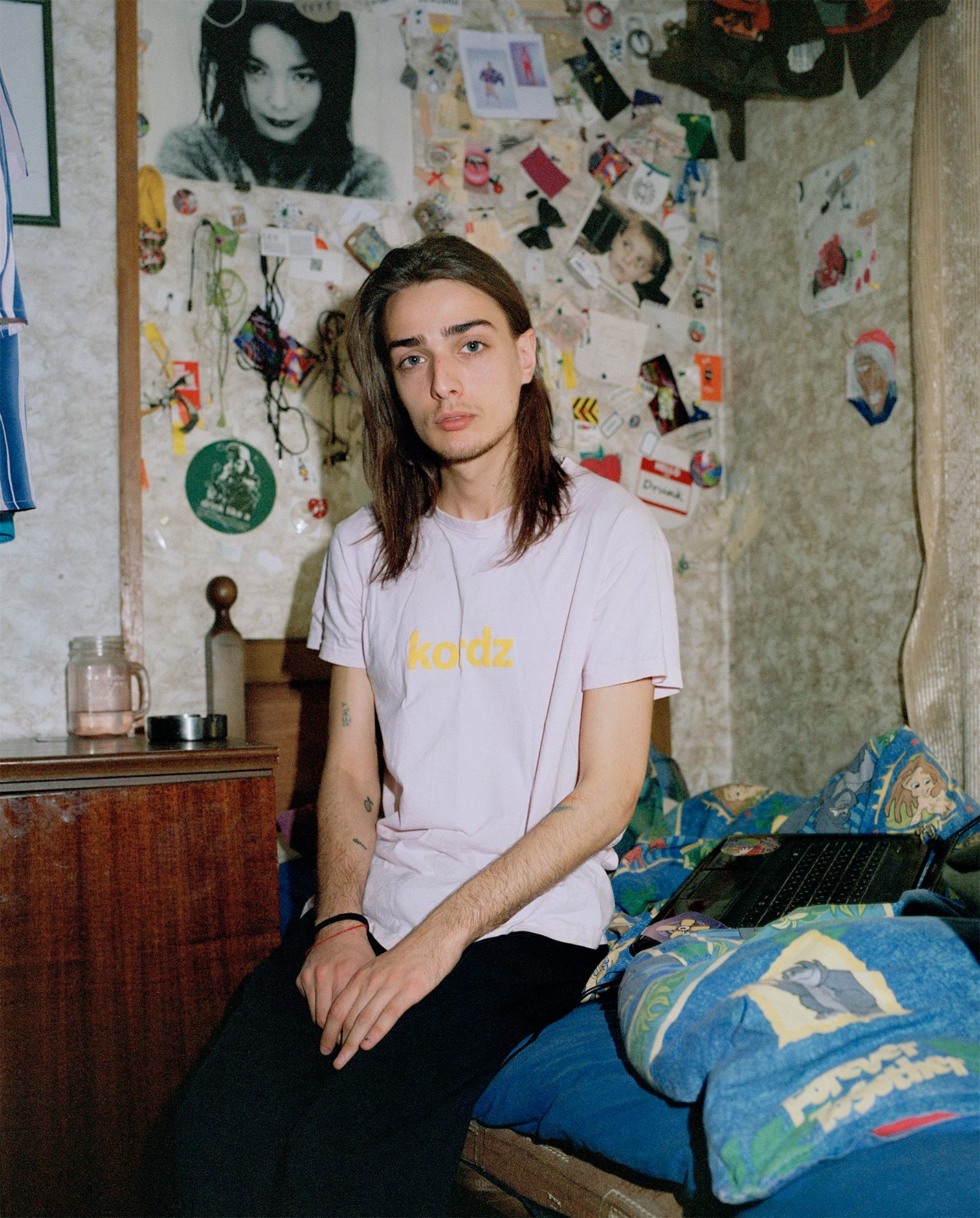 The comment struck a chord with the photographer, making him aware of the Western, and perhaps-a-tad-romanticised lens through which he perceived the city. "It was quite confronting and certainly not the first time that I'd started questioning my position as a photographer. Often, when I'm shooting abroad, I experience this inner fight: what am I actually doing here? Am I not taking advantage of this culture and these people, taking their photographs only to then depart and exhibit them back home in such a different context? I believe it's a photographer's responsibility to always question themselves and be vulnerable, whilst remaining respectful towards the community they're capturing."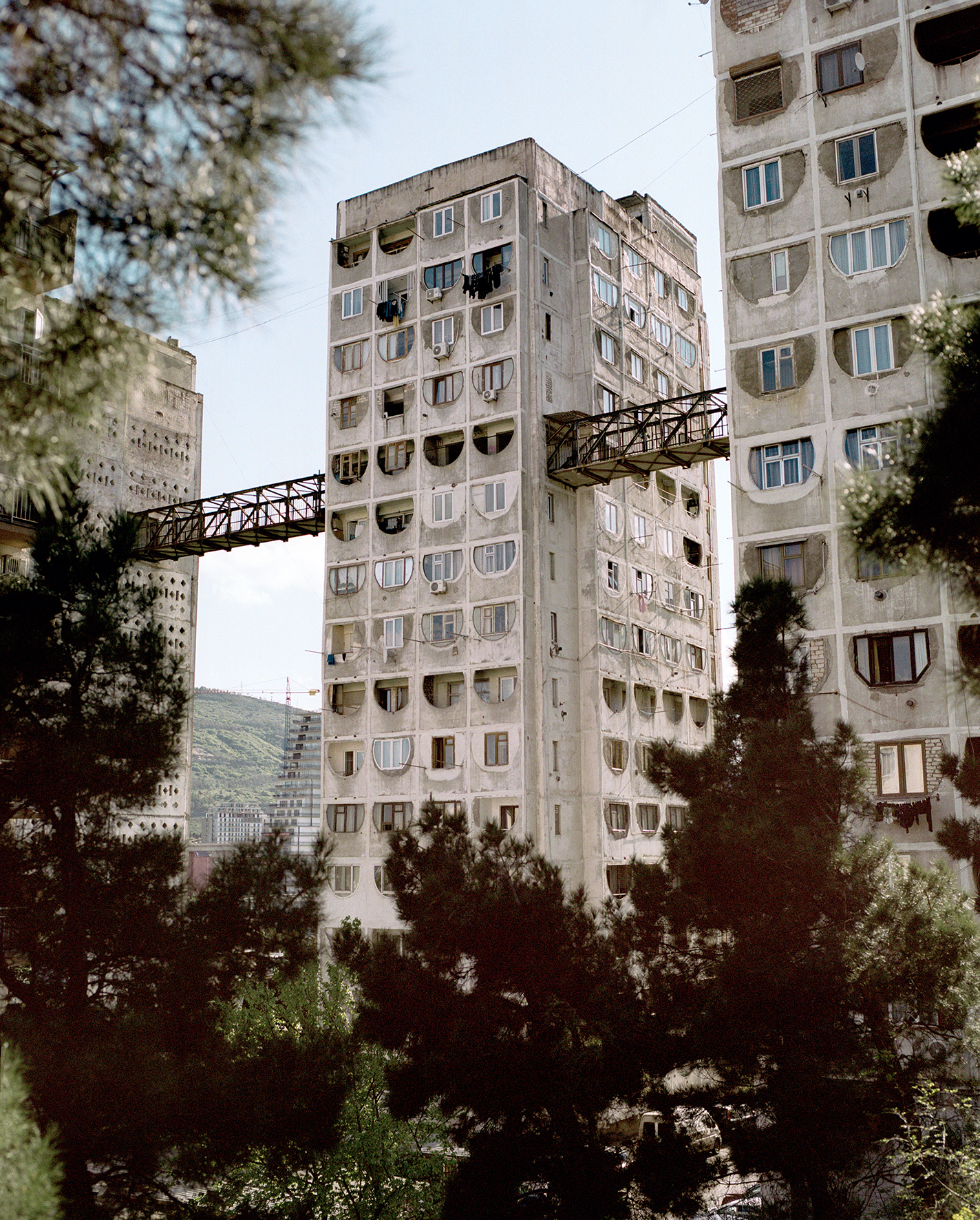 "The people I shot were unequivocal, however, about it being positive that such projects garner international attention. When people start getting interested in Georgia's creativity, culture and identity, people will automatically develop an interest in the political situation as well, they said." Adding to that, he says: "I wanted to give these young people, who are rejected by society, a voice."
The series -- entitled 'Everything OK not OK', as seen sprayed on Rati's bedroom wall -- will be exhibited in Amsterdam, alongside the stories his subjects shared with him. A publication containing both photographs and stories will also be available.
Piet Oosterbeek's 'Everything OK not OK' exhibition runs 10 January -- 2 February at Amsterdam's Melkweg Expo and is supported by AFK. The publication, designed by Ricardo Leite, will be available at the exhibition and in selected book shops in Amsterdam.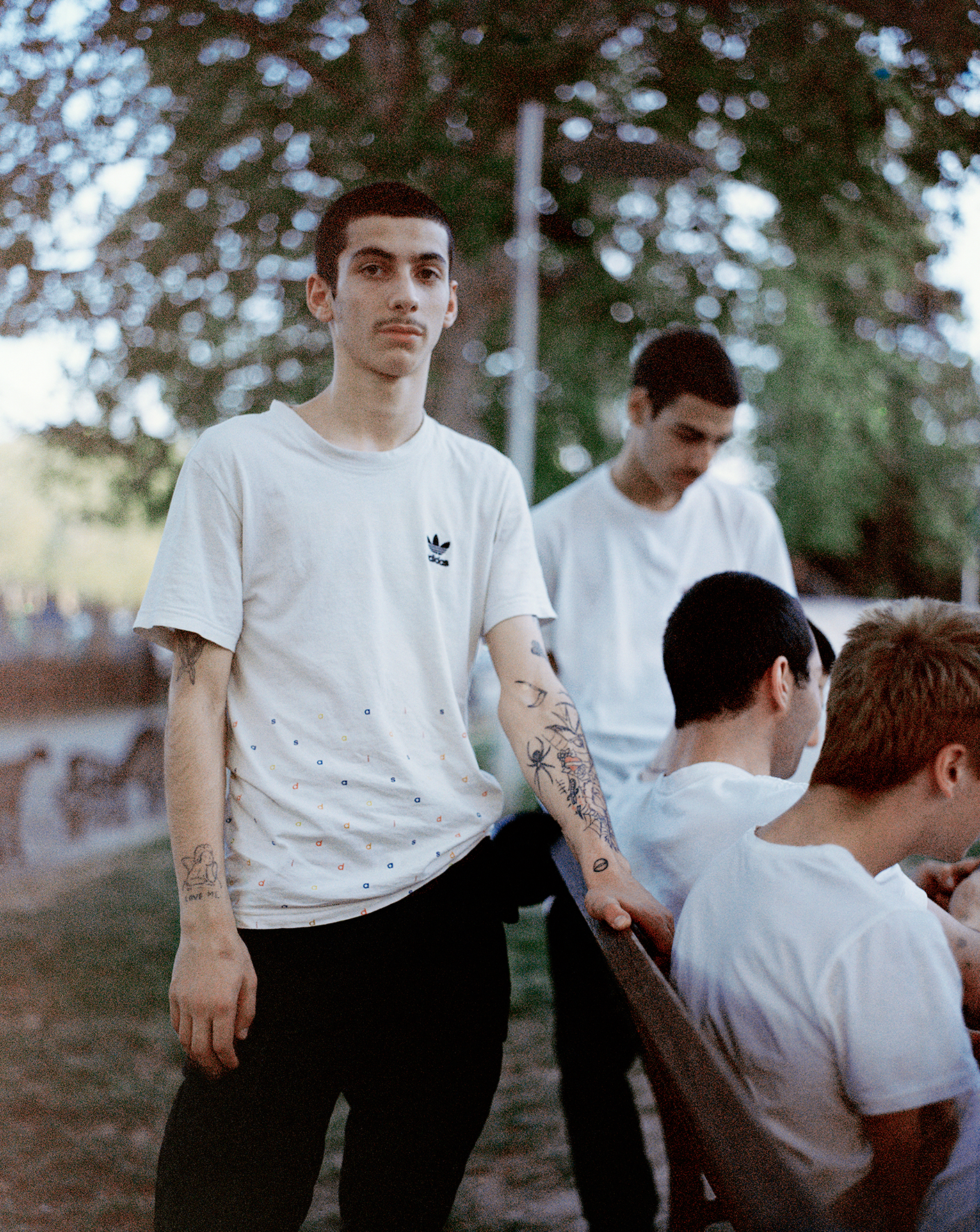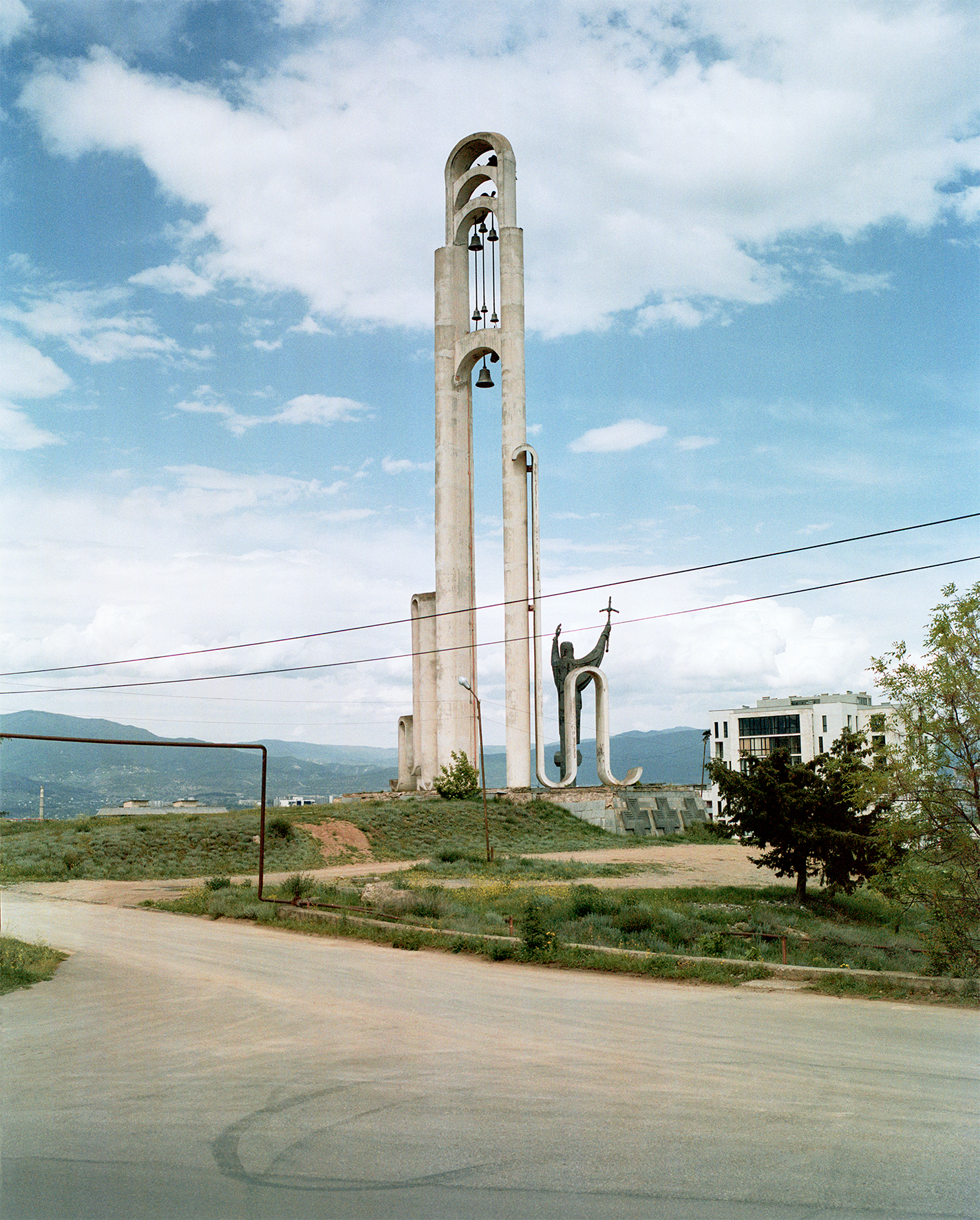 Credits
---
Photography Piet Oosterbeek
Courtesy of Troublemakerz Agency