Get stuck into Sega Bodega's dark, sexy debut album
This is Salvador… and everything else you need to hear this week.
|
14 February 2020, 5:23pm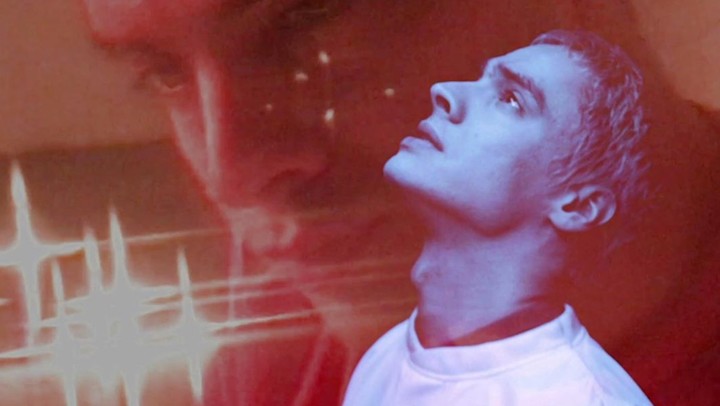 Glaswegian producer, singer and NUXXE boss Sega Bodega just released his long-awaited debut album, Salvador. It follows his 2018 EP self*care as well as ongoing projects with labelmates Shygirl, Oklou and Coucou Chloe. After a period of serious self-discovery, the London producer born Salvador Navarrete continues to prove himself to be one of the most exciting producers out there, documenting his experiences with love, life, death, mental health issues, alcohol and more across a record destined to appear on everyone's end of year lists. Oh and there's a video for "Raising Hell" too, directed by Hugh Mulhern. You should watch it.
In other new music news -- Billie Eilish's James Bond theme, "No Time To Die," has landed. It's beautiful, kinda sad and -- if you took away the soaring strings and added a bunch of dentist drills and street signal sounds a la Finneas -- classic Billie. Then there's L.A. scientist-turned-producer Jasper Lotti, who has a new single called "Sword", and sweet Sam Smith just wants somebody to die for.
Like that's not already enough of a reason to hit play below, we've also compiled some killer new music from Yu Su (who made us a brilliant mix last year), King Princess (who you already know we love), Emma-Jean Thackray, Ruf Dug, Grimes, Lauren Auder, Izzy Camina, Josie Man, Moses Boyd and loads more.