Instagram are making a 'disappearing messages' feature
Snapchat found dead in a ditch tbh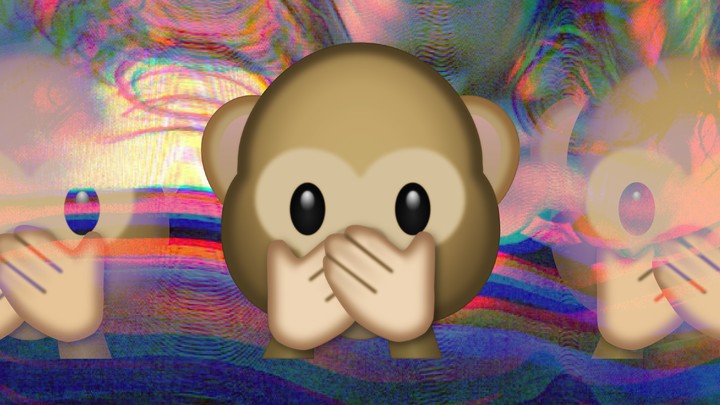 Are you what the girls would call a "snake"? Are you constantly looking over your shoulder to see who's reading your salacious messages to a friend's other half? Are you always telling the person you're having a conversation with to 'delete the chat babe x'? Well, Instagram is on your side! An intrepid engineering specialist has just discovered a new line of coding in the app that suggests a 'disappearing messages' function, a la Snapchat, is coming very soon.
The engineer who discovered it, Jane Manchun Wong, has a habit of discovering the hidden features inside an app's makeup. She uncovered this one after noticing a rogue mention of the "speak no evil" monkey emoji in the code, and so tested out the function by typing it into a direct message.
As you'll see below, it plummets the chat into darkness and, every subsequent message sent disappears on both sides once it's been read.
The feature -- one in an endless list that has been introduced to the 'gram in an effort to edge out competitive social media platforms might spell doom for Snapchat. But it's likely to be a while before the feature makes its way onto the actual app. Like they said below, the feature is still in the early stages of development.
Twitter are also coming for Snapchat's gig, announcing a planned roll-out for their own ephemeral feature later in the year, in which videos, text and photos disappear after 24 hours of being posted. It's kicked off in Brazil already, and if all goes to plan, should arrive elsewhere ASAP.
Anyway, Insta really did say "Trust no bitch" with this one! Keep your eyes peeled for when it lands, and a beady eye on the serpents in your life. xo