Exploring Ludovic de Saint Sernin's NSFW finsta
The Parisian designer has created a sex-positive queer Instagram community that embodies his luxury label.
Photography Matt Lambert
It already feels like a lot has changed since we spoke to Ludovic Saint Sernin last summer. With a Woolmark Prize nomination joining his list of accolades and the internet-breaking SS20 collection hitting stores and lithe bodies across the world, Ludovic's namesake label has gone from strength to strength. "It's kind of weird doing an interview with everything that's going on because it's such an uncertain time," he says over the phone from his design studio-slash-apartment in Paris.
What's apparent, though, is that amid all of the heartbreak, isolation and confusion we're all feeling right now, we're also really bored. "And horny!" he laughs. We all need something beautiful to look at and a way to connect with each other: "What's really amazing is that now, more than ever, I'm so in touch with this community that I've created, and I think that's so important, to be present digitally." The community he's referring to are the devoted followers of his finsta @ludovicdesaintserninx. Launched in August 2018, it caters to a smaller, more specific men's audience alongside his main brand account. "The idea is to celebrate the body and queerness," he says of the sexually-charged feed -- which does sometimes feature his products, but is more about creating a safe space for his gay, predominantly male fans to appreciate the artful beauty in queer sexuality. Inspired by Robert Mapplethorpe and Madonna -- both of whom published X-rated photography collections -- the sensuality, exposed skin and the tactility of fabrics throughout each post are all things present in Ludovic's collections. "It's just a platform that's not really fashion," he says. "It's just about sex, done in a very curated and beautiful way."
So, how did the idea for the page come about? "The brand is very niche and very gay and it was since the very beginning," he says. "I wanted to get the audience on the main account to be more open to anyone, but also really take care of the niche gay audience." Though it's undoubtedly a clever marketing strategy, it was also borne out of a frustration with the apparent suppression of LGBT+ content on social media. "It was at a time when Instagram was censoring a lot of gay content. Like, you would see a picture of a straight couple making out on the beach and that would be fine, but if you had the exact same image with two guys it would be censored. So, I started getting frustrated."
Images depicting LGBT+ love are much more likely to be reported -- even when they don't necessarily breach Instagram's community guidelines -- simply due to the homophobic bias of many users. But Ludovic is no enfant terrible, explaining, "I never want to be disruptive and I'm not trying to fight something." He channelled his frustrations into a softer approach and, after speaking to someone at Instagram about what was possible, developed an opaque circle to blur whatever needs to be blurred [insert aubergine emoji]. Since, he has encountered very few censorship issues since. Although this account manages to share boundary-pushing sexualised content, as it's private, Ludovic filters those who join as much as he can, limiting the amount of reported complaints. If you're facing challenges with censorship, the takeaway here is to connect with and understand your community, understand your platform's boundaries, and take a look at your privacy settings. It's not a solution, but it's a start.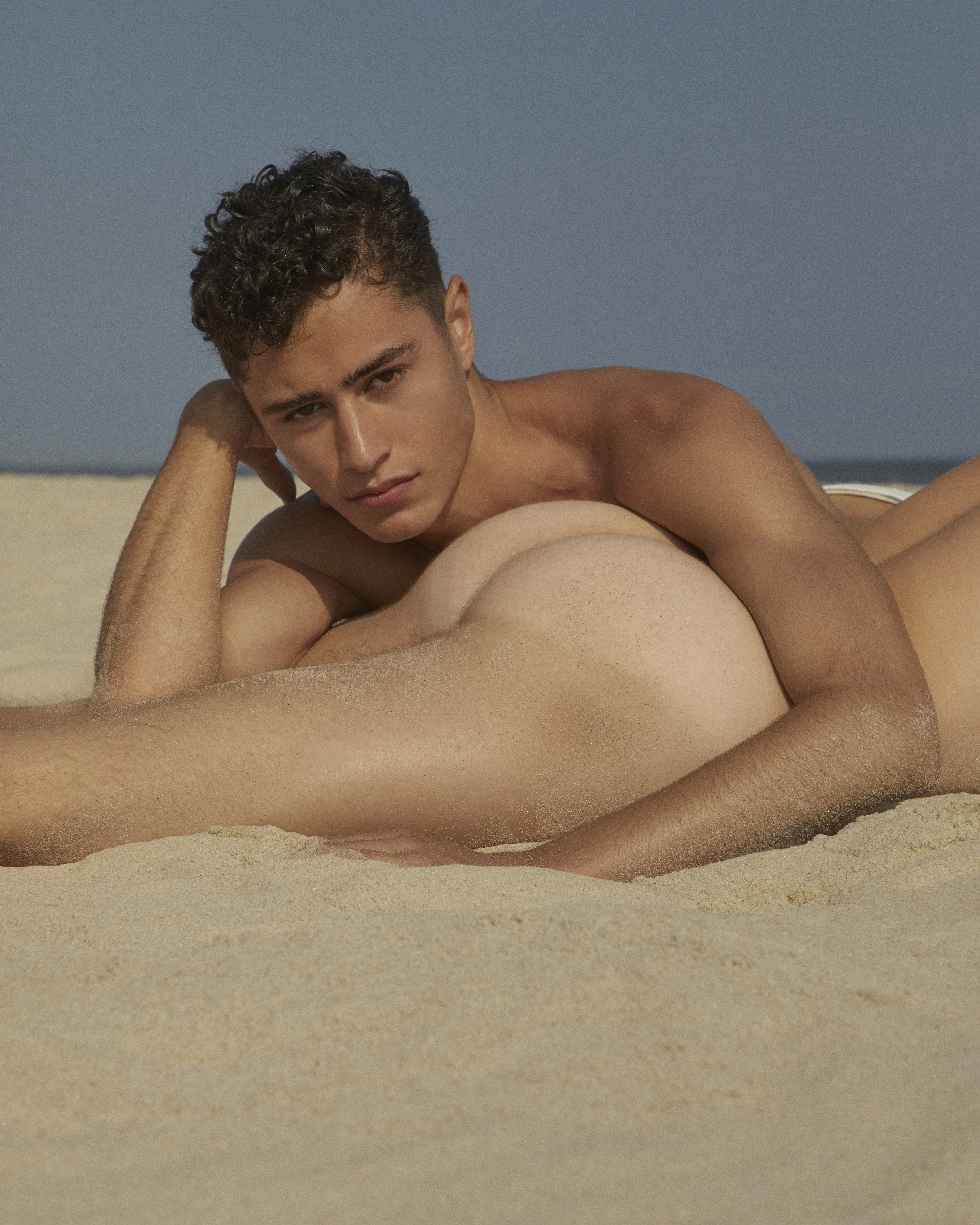 The platform was launched with some of the brand's own content -- including a tribute to Fire Island and the iconic gay photography of the 60s and 70s -- but has since been driven predominantly by user-generated posts. A big part of what keeps that content engaging for the community are the challenges Ludovic creates. When the now infamous model wearing nothing but a towel became the brand's meme queen, Ludovic saw people everywhere replicating his content... and so, the #LDSSTowelChallenge was born. Recently relaunched as the collection was released to buy, the challenge was essentially: submit a picture of yourself looking as sexy as possible (the damper and hornier, the better) in your towel, to then be shared on the platform for everyone's enjoyment. Disclaimer: the towel guy was actually wearing underwear. "In fact, when he came in for his fitting, he was wearing a pink velvet thong," Ludovic says. "He did the walk and the towel fell down and he just owned it and threw it over his shoulder and kept walking. Everybody in the studio, like, fainted, dead, oh my god, what the fuck, we have to do this for this show, this is iconic. And I was like. I loved that moment, but we can't just do it on the runway!"
There's something intriguing about the way that this process flips the script on nudes. Often the notion of online nudity is attached to unsolicited dick pics, an invitation for sex, creeps in your DMs, and, in extreme cases, revenge porn. Even if inadvertently, spaces like Ludovic's help us to free ourselves from these connotations a little bit, allowing the naked body to simply be appreciated as something artistic and beautiful. Yeah, some of posts have probably resulted in some DM sliding and hook-ups but that's not the sole intention. "I wanted somewhere you wouldn't be judged; you wouldn't be scared to be your best, beautiful, sexual self," Ludovic explains. "It really is about body positivity and liberating people's minds, and just something fun really." Having people overcome a level of fear and love themselves enough to put this imagery out there into this supportive community is a pretty great way to help change the dialogue.
And let's face it, nudes aren't going anywhere -- a study has shown that over 75% of gay men have sent or received nudes -- so why not try to find a way to embrace it? (Not an endorsement, don't @ me). If you want the love and hype while maintaining your privacy, there are also anonymous submissions.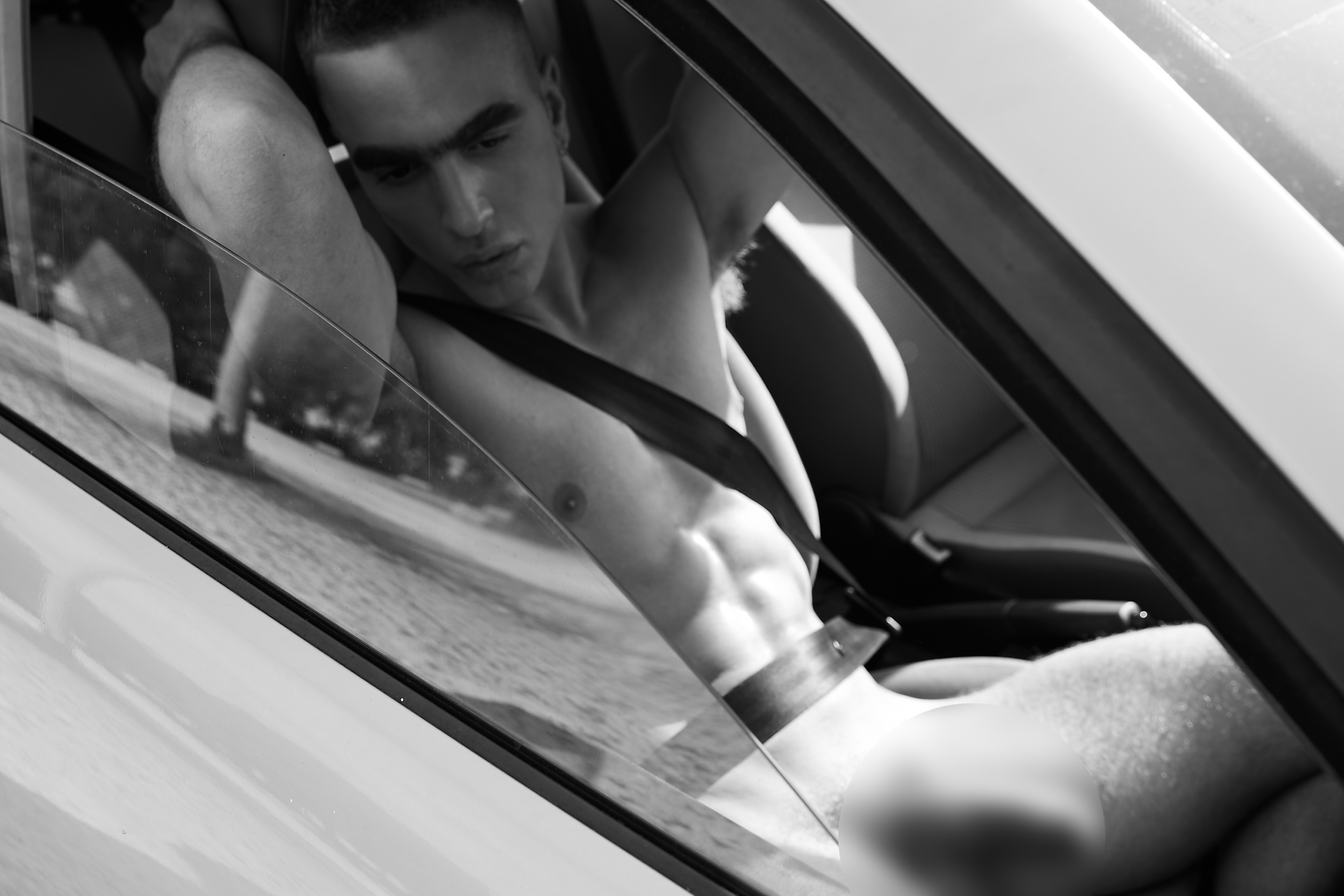 Javier Des Leon has become a bit of a poster boy for LDSS X and has been featured a number of times, with the page and what it represents being something he feels super passionate about. "I think the naked body is an inexhaustible source of expression. It is our most precious and sacred temple," he explains. "Some people think it is something to be ashamed of, or something that should remain in intimacy, I simply call it art." When describing what he loves about the page and why he wanted to be a part of it, he says it offers "the opportunity to show your sexuality and individualism", offering "a cult space dedicated to venerate sexuality and masculine beauty, giving value to the skin and nudity, manifesting our most intimate fantasies and desires."

The platform also allowed Ludovic to chart new territories, both creatively and in product. Recently, it featured three short films about masturbation, created by Matt Lambert to promote his collaboration with Japanese sex toy brand Tenga. The product? Sex eggs. "The sex toy is a really funny story," he says. After the viral success (a recurring theme) of his AW18 collection -- which featured a sculptural ceramic egg holder-turned-shoulder piece -- a friend pointed him towards Tenga. "One of my friends told me 'oh, hey do you know there's this sex toy company that does eggs?' And I was like 'Oh my god, that's so cute!' I was going to Japan with my brand and we talked about doing something together and they were super excited."

Big fashion houses have got a lot to learn from Ludovic and his brand, not only about sexuality, but authenticity, too. Everybody's out to create the next big viral moment, but you can't predict what is going to blow up. When it's completely manufactured, it becomes transparent. "Fashion brands are trying so hard to create these meme moments and almost ridicule themselves and the industry by doing over the top stuff. I think it really only works if your content is put out in a way that is authentic and unique and genuine."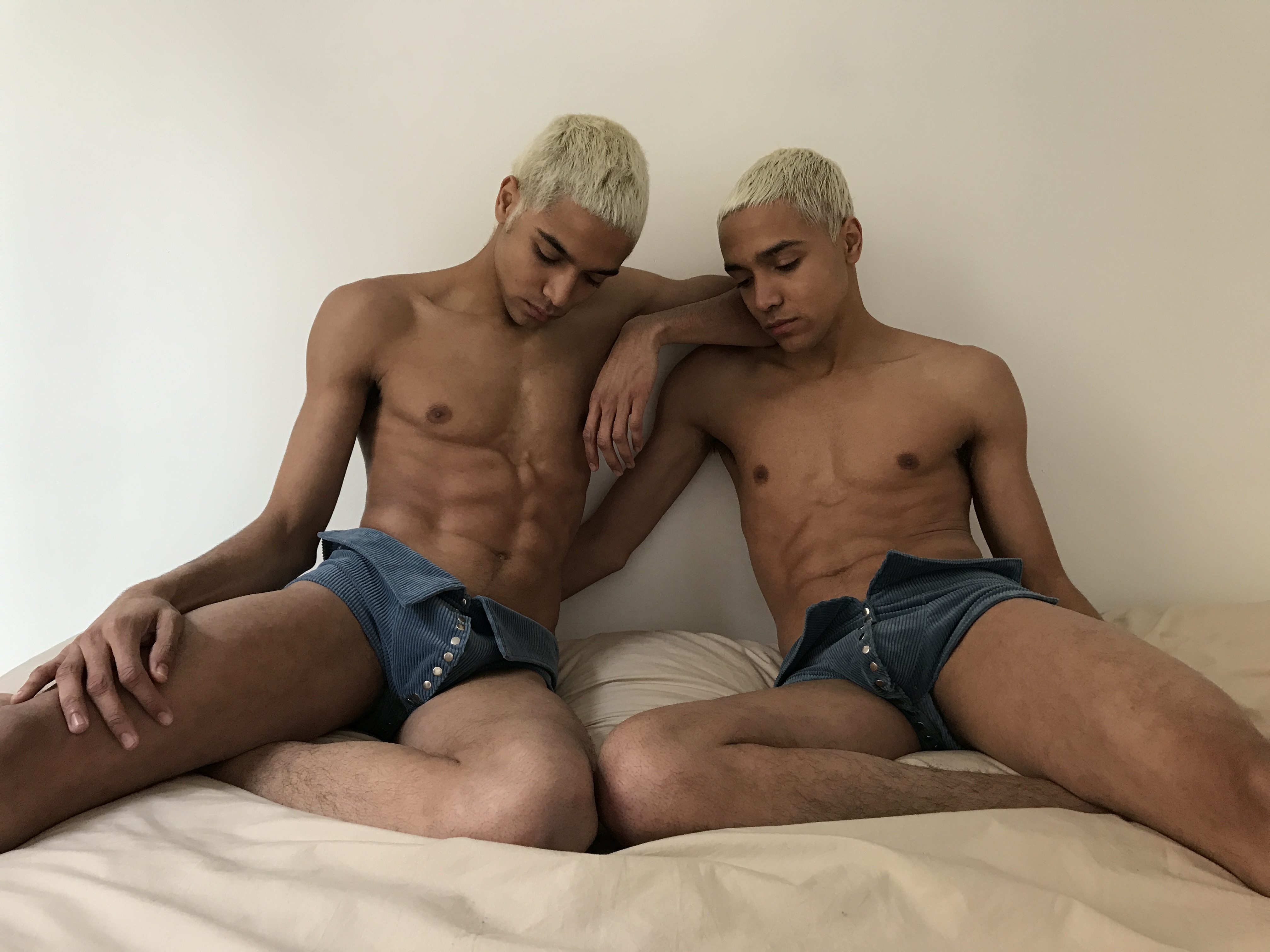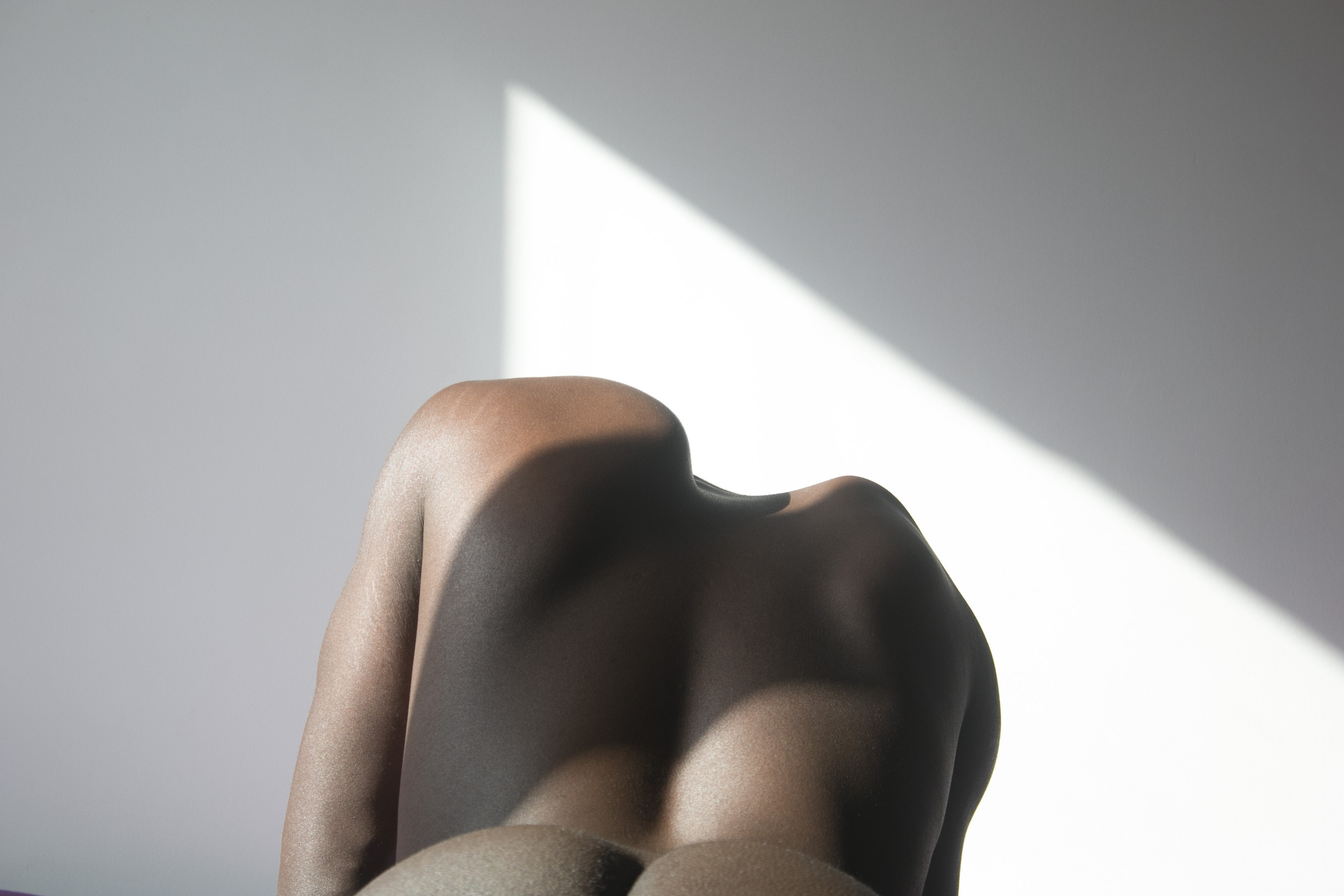 Credits
---
All images via @ludovicdesaintserninx