10 exciting arthouse movies coming in 2021
As the Berlinale kicks off, these are must-see movies that are showing.
Courte
For 70 years, the Berlinale has been a stop-off point for movie directors, both big and small. For Wes Anderson, the German film festival has been the first home for Isle of Dogs and The Grand Budapest Hotel. For Portrait of a Lady on Fire's Celine Sciamma, her most talked about (and more subtle) movies as a director and screenwriter have played here first.
This year is no exception and, despite the challenges faced in production throughout the pandemic, there's a fresh roster of movies on the bill that we can't wait to watch. Taking in Jeffrey Epstein conspiracy thrillers and future coming-of-age classics, here's 10 films screening at the Berlinale that we're particularly excited about.
The French Exit
Having first bowed at New York Film Festival last Autumn, The French Exit, starring Michelle Pfeiffer and Lucas Hedges, is yet to have a proper release outside of America. The Berlinale is one of the first places on European shores it will screen. This exuberant, strange story follows a widowed socialite and her son moving from Manhattan to Paris after she rinses the last of her dead husband's inheritance. Much like a Michel Gondry movie — the surrealist director who wrote the screenplay for Eternal Sunshine of the Spotless Mind — it's a film about the ways in which grief makes us weird to the point of delusion. It also earned Michelle Pfeiffer a Golden Globe nomination. (The gays will love this.)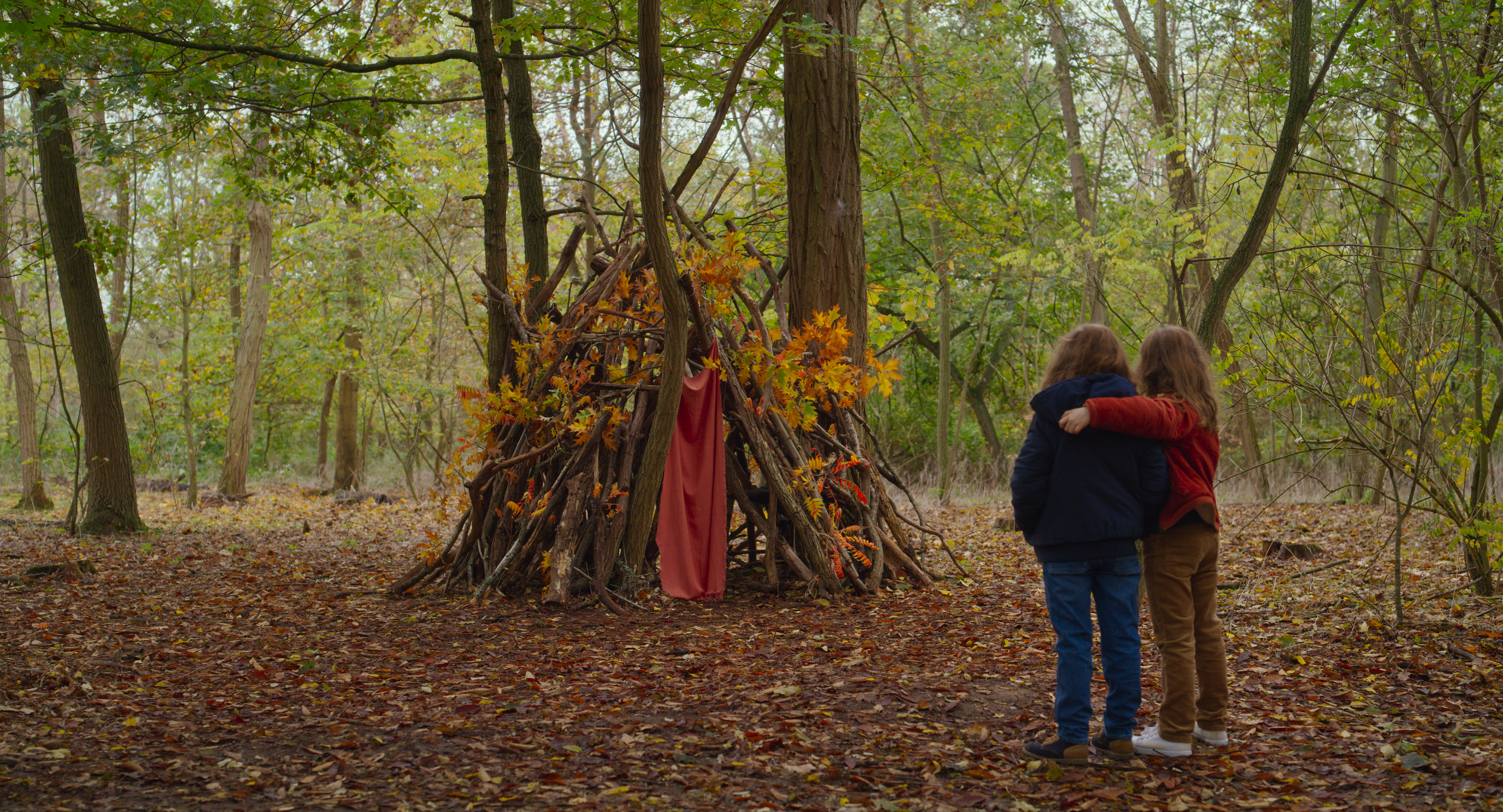 Petite Maman
The pandemic put a pause on what was meant to be director Celine Sciamma's big breakout. Having won over critics, audiences and the industry with her arthouse lesbian love story Portrait of a Lady on Fire, she was perfectly primed to make an almighty next step in scope and story, should she have wanted to. Instead, for her new film Petite Maman, it seems she's returned to her roots, exploring a story of childhood. Petite Maman seems to tell the story of a girl exploring the back garden of her late grandmother's home, discovering the treehouse her mother would often play in. But when her mother disappears one day, a new person, a girl like her, appears in the treehouse. A brief movie at 72 minutes, it was shot during France's lockdown, and will get a wider release later this year.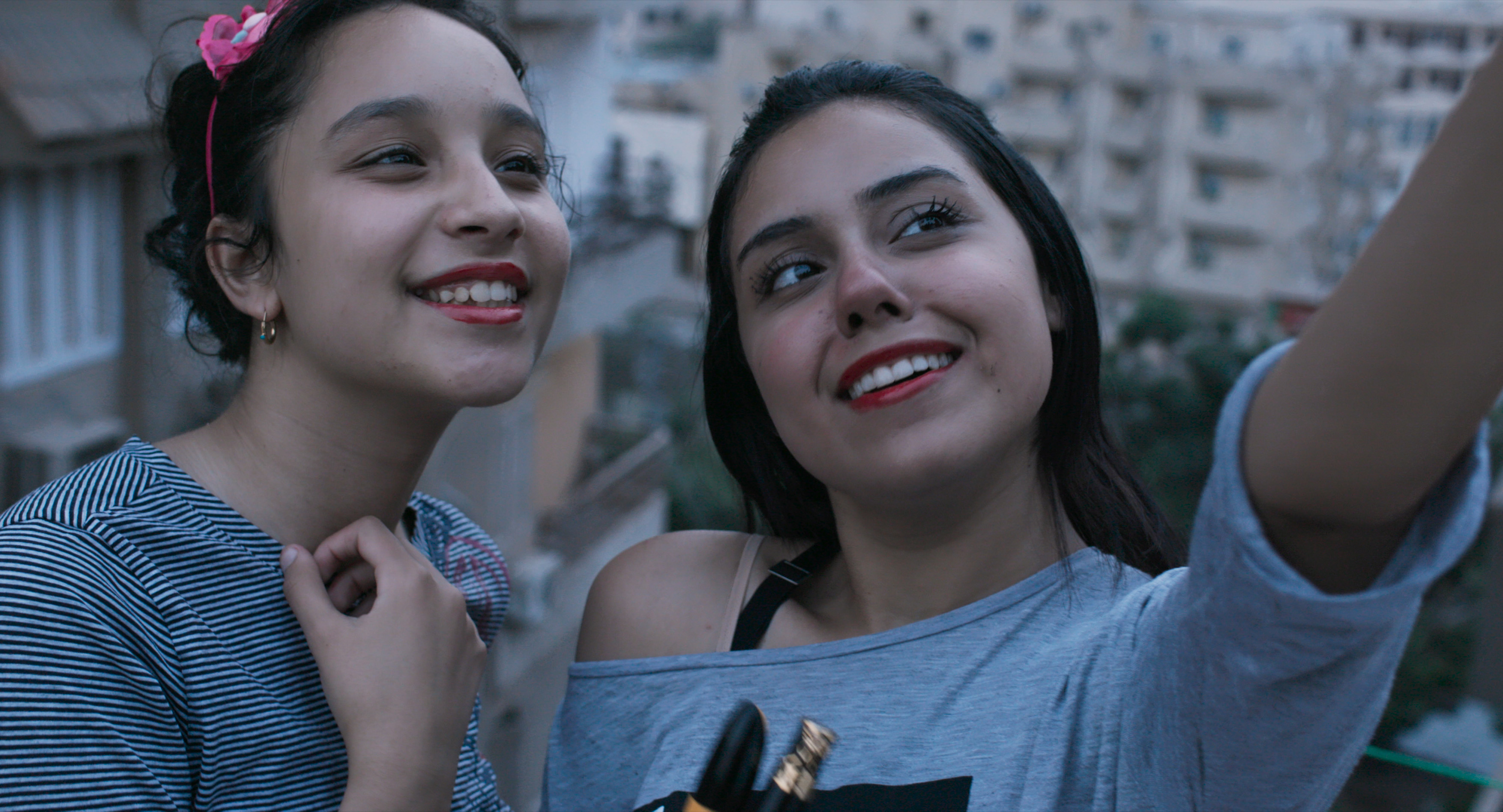 Souad
Having been lined up to play at the 2020 Cannes Film Festival — an event that never went ahead — the Egyptian movie Souad by by Ayten Amin gets its first audience at the Berlinale instead. Set in a city along the Nile Delta, it follows a 13-year-old girl whose elder sister has "fallen down a rabbit hole" on the internet. Confused as to how this came to be, she embarks on a journey for answers. The Cannes selection committee highlighted the fillm for its "seamless, up-close-and-personal camera work in a moving portrait of Egypt's youth".
Cryptozoo
Director Dash Shaw's last movie, My Entire High School Sinking into the Sea, was a trippy animation that gathered an illustrious voice cast for a fairly small-budget indie movie. His follow-up, Cryptozoo, follows the same format. In it, Michael Cera and Lake Bell play so-called cryptozookeepers, who search for a mysterious creature known as a Baku in 1960s San Francisco. As the creature eats dreams, the military intends to find it and weaponise it so they can suppress the ideation of anti-capitalist and pro-peace soldiers in the early days of the Vietnam war. Psychedelic, inventive and formed from hand-drawn animation, it's set for a US release later this summer with more territories to follow.
A River Runs, Turns, Erases, Replaces
In this documentary, Chicago-based filmmaker Shengze Zhu captures the pockets of urban life that exist along the bank of the Yangtze River through Wuhan. "There are the images of before, the images of after and the letters," the film's notes read. "The images of after come first, they stem from the same surveillance camera in Wuhan, empty streets that only throng with people again on April 4, 2020."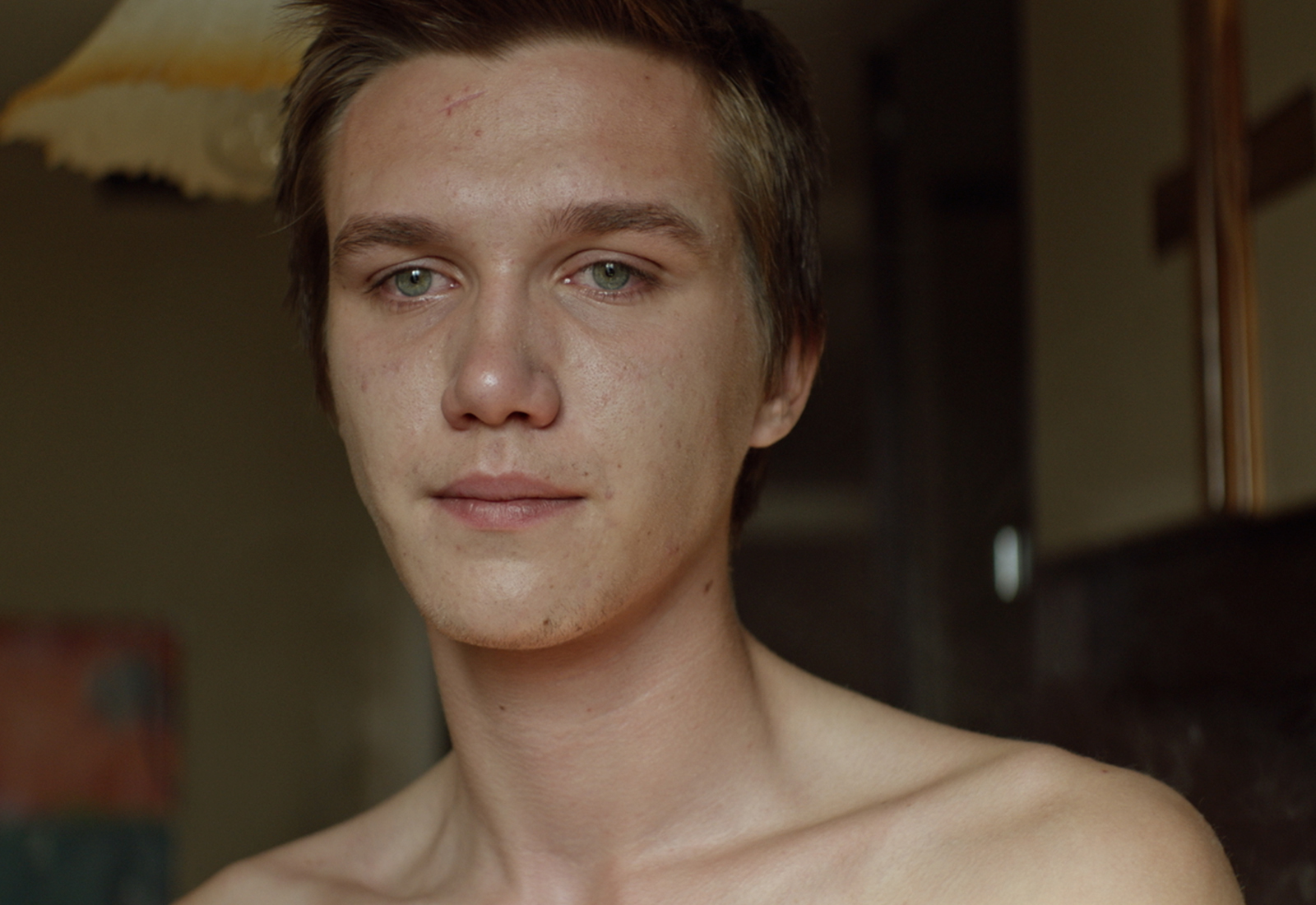 The White Fortress
In his latest full-length feature, the Sarajevo-born filmmaker Igor Drljača takes us into the throng of life in his home city, telling the fictional tale of a teenage boy, Faruk, as he makes a living gathering scrap metal with his uncle. His life begins to spiral after he becomes embroiled in a sex trafficking ring for a powerful gangster in the city, and a chance encounter at the mall between him and a wealthy girl from another side of the city leads to romance. A social realist drama-cum-romance, it's set to be a fascinating look into post-war Bosnia and Herzegovina, with some potential arthouse stars of the future.

A Cop Movie
Already snagged by Netflix for worldwide distribution, A Cop Movie by Alonso Ruizpalacios has attracted a fair amount of attention. In this film — the only Latin American title in the main competition — two Mexican actors go through the process of enlisting for the country's police force. It throws up a series of moral conundrums about the constant clash between pride of service and submitting to a broken system, in a manner that the Berlinale selection committee calls "an audacious experiment at the blurry boundary between fiction and reality". Expect this movie to hit Netflix later this year.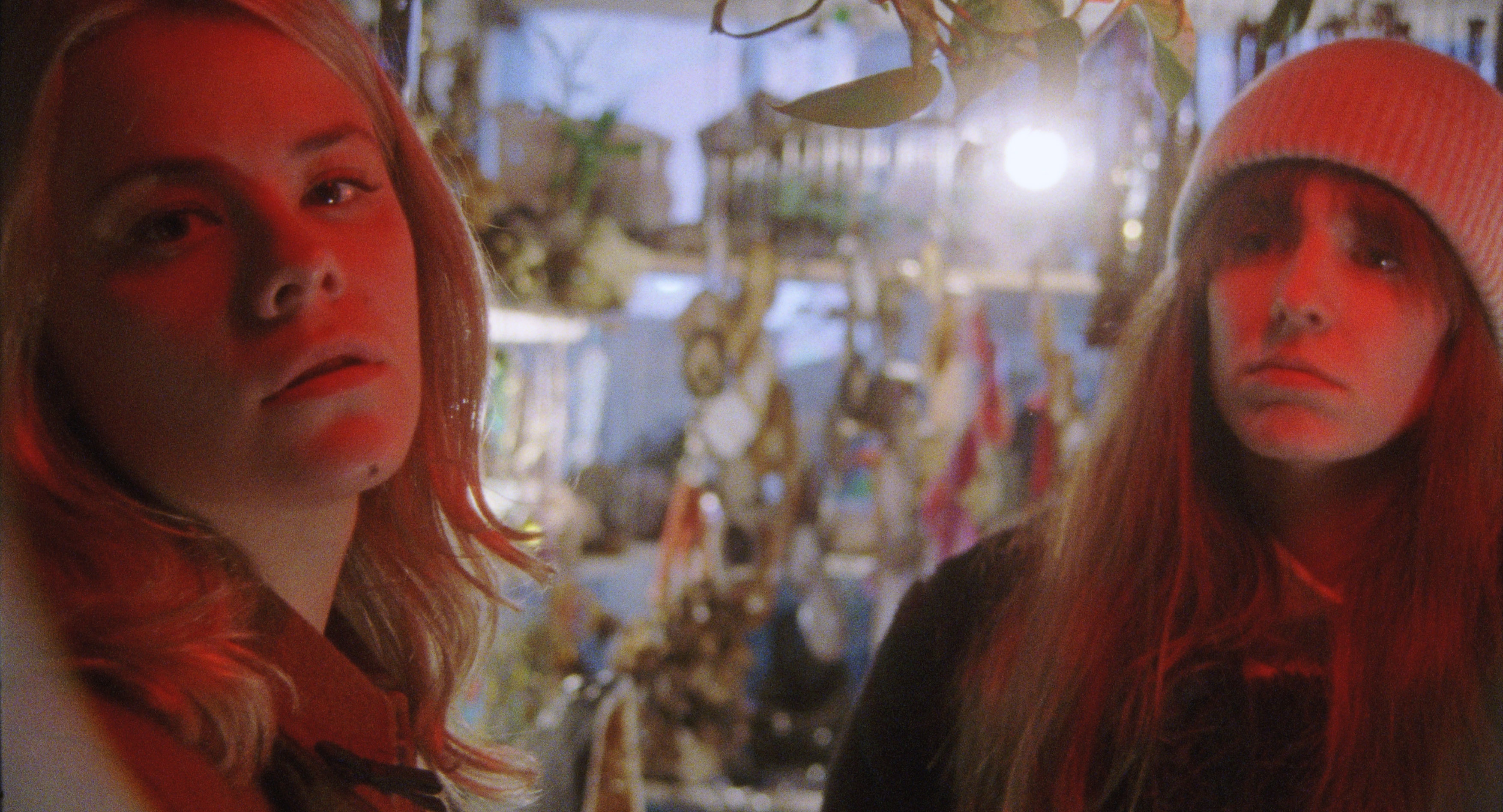 The Scary of Sixty-First
In this conspiracy theory-twisted thriller, directed by the icon that is the sailor socialist viral star Dasha Nekrasova — who also podcasts and will appear in season three of Succession — two girls move into a strangely affordable New York apartment. As they try to uncover the secrets behind its rock-bottom price, they soon realise the former tenant was Jeffrey Epstein. Disturbed by its history, the duo take it upon themselves to delve deep into the case, unpacking his black book and discovering the crimes that took place in the same building they live in now. According to Dasha, it's a firmly anti-royalist, partisan (surprising, considering her socialist politics) take on a case that riveted the world, in which the "Epstein Didn't Kill Himself" theory fully spirals, proving we were all deeply invested in exactly what went on behind closed doors.
I'm Your Man
This German sci-fi-comedy-romance comes courtesy of Maria Schrader, the director of Netflix's Unorthodox. Shot in Berlin last summer, it follows a museum scientist who, desperately seeking cash to fund her research, takes part in a paid scientific study. Consequently, she spends three weeks living with a humanoid robot who begins to morph into her ideal man. It's set to rebalance the sexualised woman robotic trope of other romantic science fiction, with Downton Abbey actor Dan Stevens in the cyborg role. The logline suggests he's enlisted to fulfil "every need", so expect this to be steamy.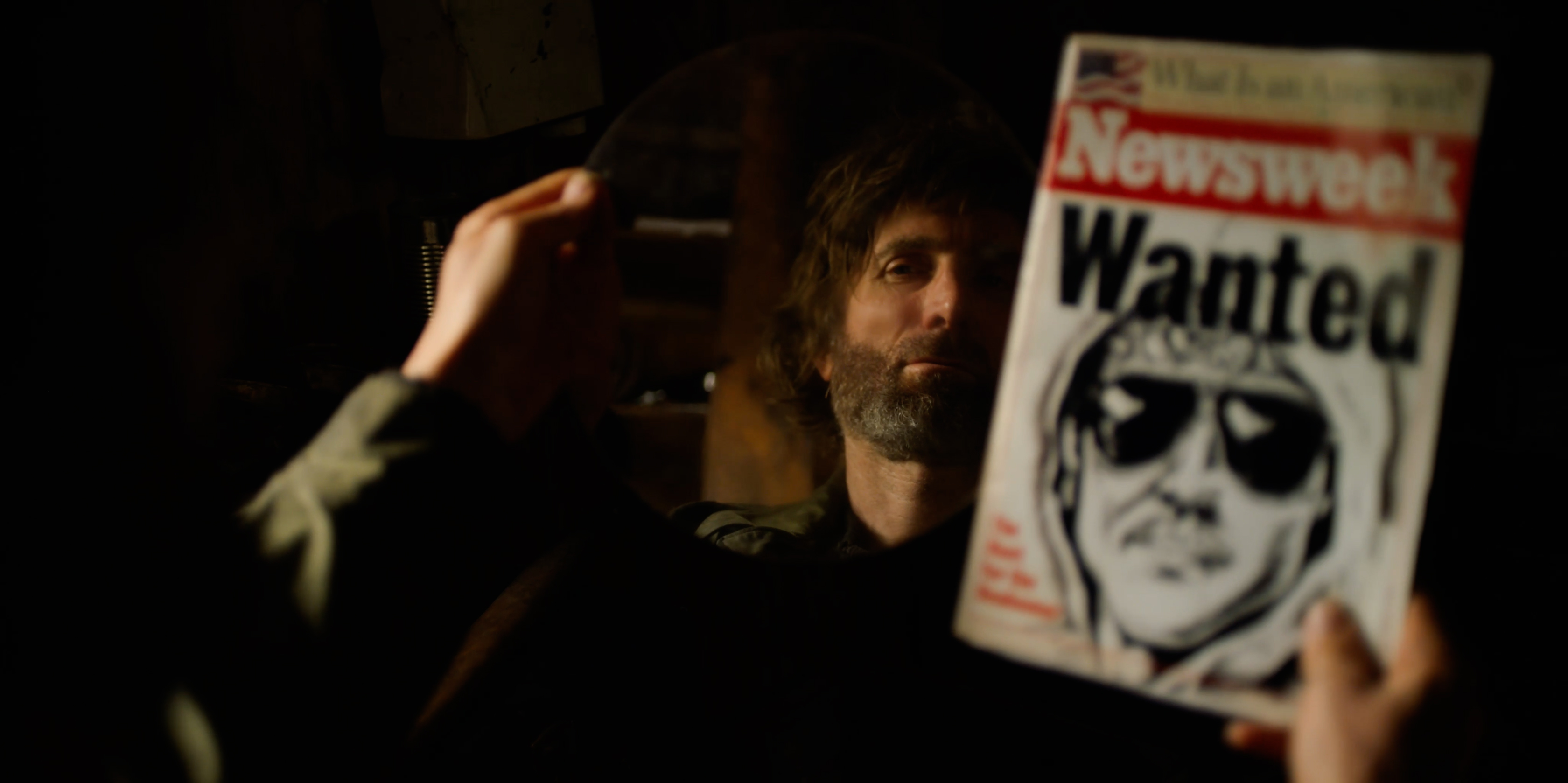 Ted K
Fans of true crime documentaries and podcasts will be familiar with the story of the Unabomber, a domestic terrorist who mailed or hand-delivered bombs to several institutions in the US, killing three and injuring 24 more. In this dramatic retelling of his early years, Chappie and District 9 actor Sharlto Copley played the man, real name Ted Kaczynski, responsible for the story that gripped a nation. This movie is also available on Netflix.
Following this week's industry screenings, the Berlinale will have a string of public presentations in early June, in line with the lifting of Covid-19 restrictions. For more information on these movies and more arthouse cinema, follow i-D on Instagram and TikTok.