This MM6 capsule is an ode to the Maison's upcycling heritage
As part of the house's SS21 collection, MM6 created a limited edition range of one-off patchwork versions of iconic pieces.
|
14 December 2020, 9:30am
Courtesy of MM6
As you may well know, designers have had to get a little more inventive in their approaches over lockdown, with access to the wealth of materials they typically work with dramatically curtailed. For some, it's proven a challenge, requiring a dramatic rethink regarding how they approach their craft. For others, however, this dynamism comes as second nature -- resourcefulness, for them, is a reflexive default for fashion creation.
This is the case at MM6 Maison Margiela, where the house's namesake founder's legacy of expanding the perceptions of what qualifies for fashion lives on strong. It's an ethos that was at the heart of the house's SS21 collection, a meditation on the unexpected creativity to be found in the ostensibly everyday. Presented in a film that took the viewer behind the scenes on a lookbook shoot for the collection, it pays homage to core Margiela tenet of making process part of the final product.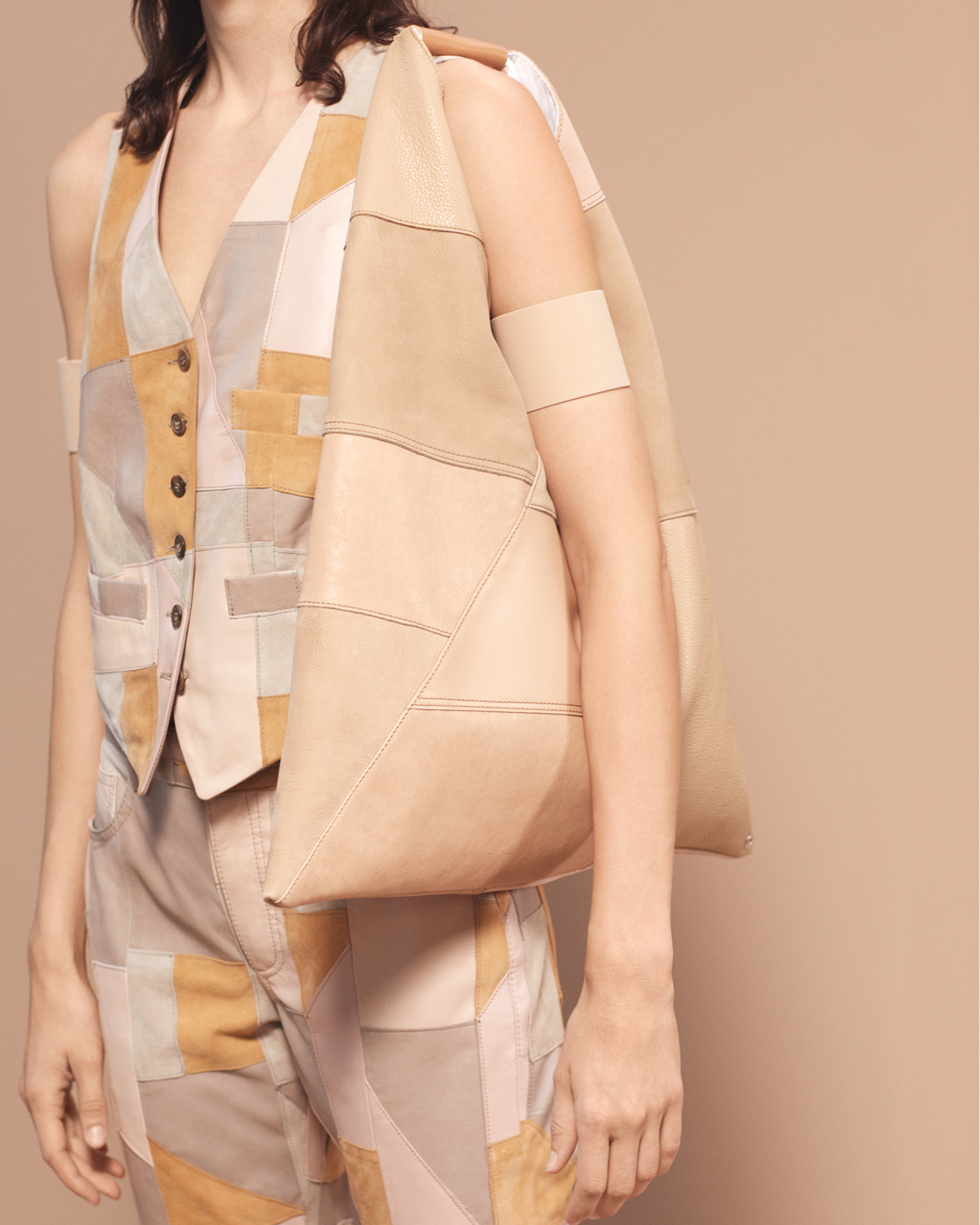 The pieces that most faithfully convey this, though, are to be found in a capsule of upcycled patchwork shoes and accessories. Skillfully composed of swatches of surplus fabrics from previous seasons, each item quietly tells the story of the handmaking implicit in its creation. For the capsule, the MM6 team turn their focus to a some of their proudest house icons, including the triangular Japanese tote bag and a range of footwear that includes the cylindrically-heeled 6 boot.
Developing a technique that was sustainable by default, patches of fabrics that would otherwise have been destroyed are preserved, trimmed and lovingly reassembled. For the footwear, oblong patches of nubuck, nappa, suede and calf leather in tones spanning alabaster and chestnut brown become the aforementioned 6-boot, an open-toed mule and a flat slider. Each silhouette is also interpreted in stony hues, with a similar fabric composition in graphites, greys and blacks.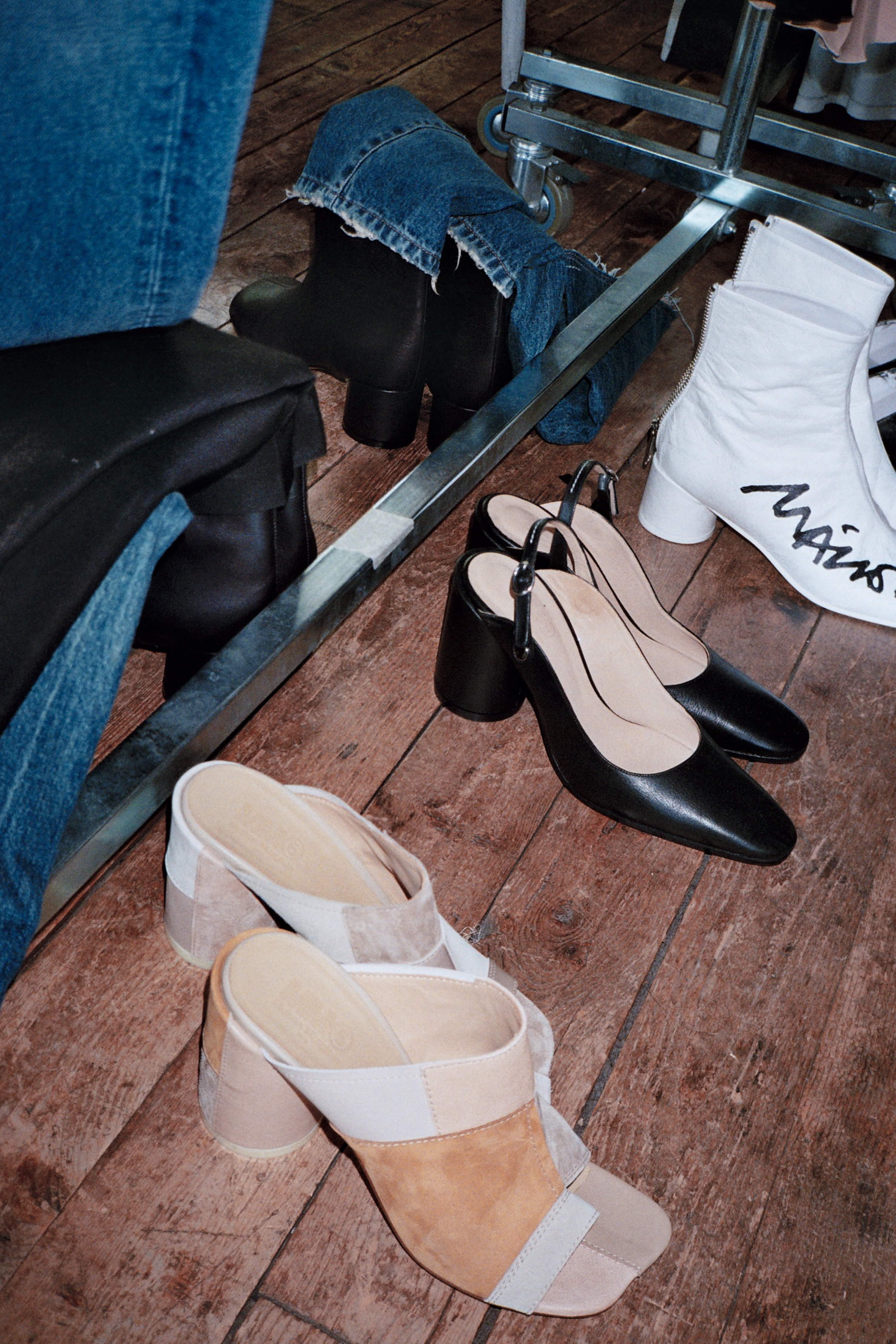 In the case of the Japanese tote bag, there are black, white and nude iterations, with both a leather and textile spin on each. While the former makes use of suede, and grained and smooth calf leathers to elicit a sense of casual luxury, those looking for a subtly poppy graphic effect will find themselves drawn to the textile version, composed of canvas, nylon, velvet and high-gloss PVC.
What particularly stands the capsule apart, however, is the individuality that emanates from each and every piece, due to the irregularity inherent to patchwork. The limited nature of the fabrics used also means that each is only available as part of a limited edition run, ensuring that you can be safe in the knowledge that you own a singular artefact of MM6 Maison Margiela history.